This type of hair is dry by nature, and it's hard to keep it soft and moisturized. So, here you go – a few basic rules to maintain and make your curls look beautiful.
First, look for products that are intended for curly hair.
Now, there are many of these products, so you'll need to find just the right one, the one that will do the most good for your hair.
It can be a good idea to use shampoo and conditioner from the same brand, 'cause they complement each other well, but there are no general rules here, you need to find out what works best for you.
After buying the relevant products, we have a few tips for maintaining your curly hair:
Curly hair should be cut more often, in order to look more healthy and lush.
If your hair is too dense, you should have your hairdresser cut some layers in it to give it more shape.
Before you wash your hair, be sure to comb out the tangled parts.
Don't forget to comb it out afterwards too, while it's still wet, possibly with a brush that has wide spaced bristles.
Do not wash your hair every day. You may think it's good for your hair, but when you wash it daily, you're stripping it of its natural oils, and it becomes dry.
Bend down so your hair falls downwards, and dry it with a hair dryer, from roots to ends in order to obtain greater volume.
Foams and gels are great for your curls. With them they are well defined and beautiful. Be careful not to overdo it with putting these kind of products on your hair, because it can give your hair that stiff, sharp feeling.
It would be best to let it dry naturally, but if you're in rush and you don't have time to wait, you don't really have the choice.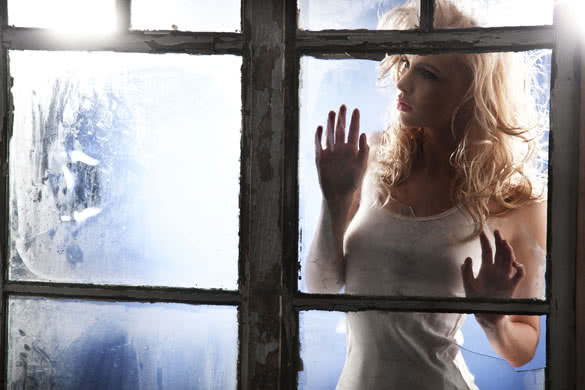 So use the dryer but try to avoid it coming in close contact with your hair so you don't damage it.
If properly maintained, and if they're healthy and defined, curls always look beautiful and attractive. The advantage is that you always have an interesting and good hairstyle for any occasion, without having to spend hours and hours at the hairdresser.