There are so many factors that can damage your hair during the summer. There is nothing worse than ending a fun day in the sun only to find out your hair has dried out. Here are some ways to preventing damage to your hair that will keep your locks looking good this summer!
1. Keep Yourself Hydrated
It's easy to forget, yet its one of the simplest ways to keep your skin and hair moisturized. Drink LOTS of water during the day and you'll be cutting down on the damage incurred by your hair and skin.
However you can take further measures to increasing moisture in your hair by using a moisturizing shampoo. Keep in mind that during the summer you should try using a gentler shampoo to the one normally used to avoid stressing your hair too much.
Limit the number of times you wash your hair as well because each time you shampoo your hair the naturally produced moisture will be removed. Try a dry shampoo if you need to wash more frequently. A cheap way of doing this is using baby powder and rubbing it into your scalp. Have a go at this trick!
2. Protection from the Sun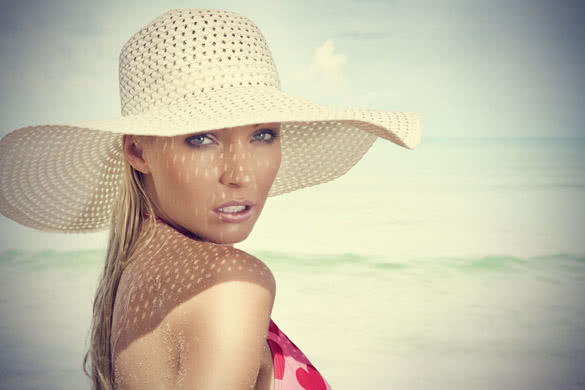 You can start by wearing a hat, that's a fashionable way of avoiding direct sunlight. Alternatively there are ranges of products that can help you do the trick if a hat isn't going to cut it for you.
Applying a heat protector to damp hair will reduce the damage done to your hair when it is exposed to the sun. Another problem that frequently occurs is that your ends dry up when under the sun or in the sea.
Reverse this by ensuring that you use a leave in conditioner with UV protective ingredients that will moisturize and replenish the damage done to your hair. Try out these products to keep your hair at its best all summer long.
Fekkai After Sun Hair Mask $25 (www.fekkai.com)
Ouidad Sun Shield Sun and Sport Leave in Spray $20 (www.sephora.com)
Kerastase Micro Viole Protecteur $37 (www.kerastase-usa.com)
3. Swimming Pools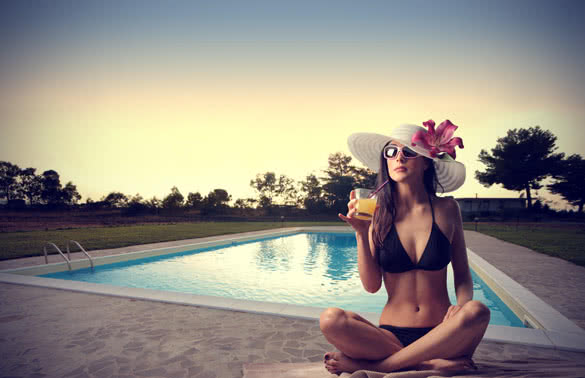 If you're going to the pool, or simply prefer that option than the beach you must still be aware of the sun. Not only that, the pool itself contains damaging chemicals such as chlorine.
An easy way to prevent your hair from absorbing those harmful chemicals when you go for a swim is to wet it with normal water before going in.
Your hair acts as a kind of sponge and by doing this it will absorb fewer chemicals when you go in. Alternatively you can run some oil though your hair, this will fill your hair follicles disabling the chlorine from settling in. Have a go at these products and I'm sure you'll see some promising results:
Phyto Plage Maximum Sun Protection $20 (www.phyto-usa.com)
John Frieda Frizz-Ease Heat Defeat Styling Spray $5.99 (www.johnfrieda.com)
Khiels Enriched Massage Oil for Scalp $22 (www.khiels.com)
Now there's nothing stopping you from having the summer of your life! Stay smart in the sun and nothing can go wrong, it's easy so why not give it a go. Youqueen wishes you a fun and gorgeous holiday this year, enjoy it and tell us how you managed your hair, we would love to hear your tricks!