Ever wondered how much makeup has changed through the years? Follow us through a colourful exploration of 1920's makeup trends and easy tips to recreate the look!
In the twenty-first century, makeup can be worn loud and proud, earning the beauty and personal care industry over $426 billion per year.
We use makeup to make a statement and transform ourselves – blush for the girl next door, red lips for the sensual lover and sharply contoured cheeks for the confident business woman. Right now, full brows and tangerine lips are trending. We're definitely not afraid to play with colour. But was that always the case? Let's take a step back in time to the roaring 1920s and find out!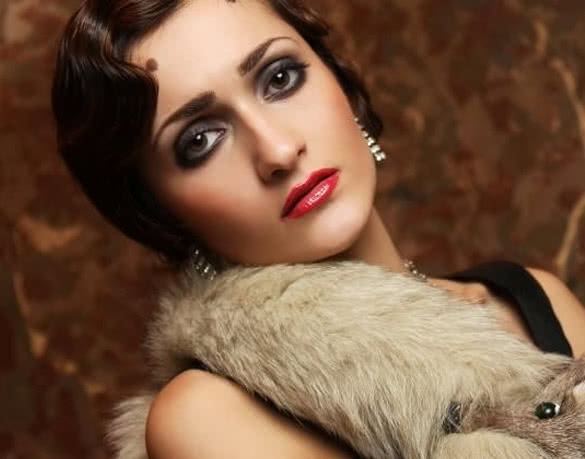 1920s Makeup Trends
The 1920s are a particularly fascinating makeup decade to explore. Why? Prior to the roaring 1920s, anything more than pinching your cheeks to create a touch of rouge was downright inappropriate. If you weren't a thespian or lady of the night, you had no business dolling yourself up.
However, post WWI austerity soon made way for the extravagance of the Gatsby Era. Ladies from all rungs of society began to don makeup to accentuate their most attractive features. With women greatly outnumbering men in the wake of the war, singles had to go to greater lengths to get the attention of eligible bachelors. Additionally, more and more women entering the workforce were expected to use cosmetics to create a more professional appearance.
So, what makeup trends did women of the 1920's prescribe to?
#1 Face
In the 1920's, products most of us wouldn't like to live without, such as concealer and foundation, weren't readily available. Instead, women relied heavily on face powder to create a more even complexion. Although many women chose ivory face powders to achieve an even, pale look, the association between pale skin and wealth was beginning to decline.
Indeed, when the ever fashionable Coco Chanel got drunk and fell asleep on a yacht in the French Riviera, her subsequent sunburn and tan sparked an enduring new trend – for the first time, American and European women desired bronzed skin, and opted for powders in more natural colours.
1920's Party Makeup Tips: Go easy on the foundation and concealer. Natural complexions were favoured by women from the 1920s. Keep it matte!
#2 Eyes
When it came to the eyes, ladies of the 1920's weren't afraid to sport bold, flapper-esque makeup. Smokey grey and black eye shadows were a common choice for a dramatic look, though navy blues, browns and dark greens were also considered fashionable options.
For eyeliner, ladies relied on a mixture of goose fat or petroleum jelly. This was mixed with soot or coal to create kohl. Women of the 1920's definitely didn't skimp on eyeliner. It was generally applied around the whole eye, from the upper lid to the waterline. It was then smudged along the top and bottom lash line to create a sultry, smokey effect.
Mascara began in much the same way, as a combination of petroleum jelly and soot, which was carefully applied to the lashes with a brush or stick. The middle of the decade saw mascara become available in coloured wax blocks, which could be melted down and applied with a brush or primitive mascara wand.
1920's Party Makeup Tips: Don't be afraid to be bold. Sweep a dark grey colour all over your lid, then carefully blend it all the way up to the brow bone. Using a pencil eyeliner (liquid and gel were distant promises), line your upper lash line, waterline and lower lash line. Smudge the liner with a q-tip or brush. When you're done, apply the darkest mascara you can find. You might even sport some falsies – that's right, false lashes were beginning to surface as early as the '20s!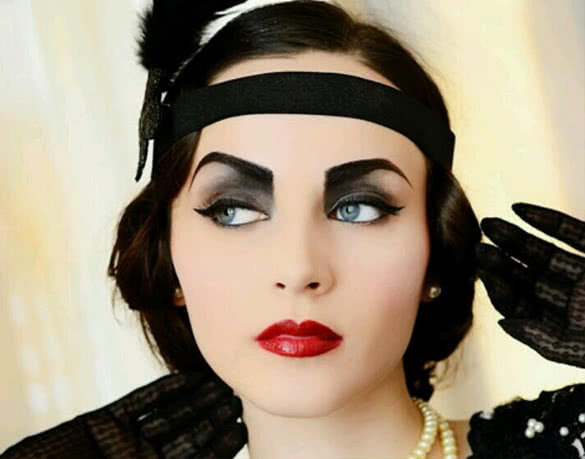 #3 Eyebrows
The 21st century's preoccupation with full brows (think Cara Delevinge) differs dramatically from the makeup trends of the 1920s. Instead, women plucked (and sometimes over plucked) their brows into thin, downward arching lines. Some ladies even removed their brows entirely, in favour of pencilling them in higher on the forehead. Eyeliner was generally used to ink in these striking brows.
1920's Party Makeup Tips: You don't have to go on a plucking frenzy to achieve the 1920's look. Simply make sure your brows are immaculately groomed with an eyebrow comb and then held in place with a touch of a wax or petroleum jelly. If you've got naturally sparse or light brows, darken them with an eyebrow powder or gel.
#4 Cheeks
Gone were the days of pinching your cheeks to achieve that perfect flush. Instead, women were turning to rouge. Rouge was available in a variety of different formulas, including powder, liquid and creams. However, powders enjoyed the greatest popularity after the invention of the compact.
Much like today, blush was applied generously to the apples of the cheeks. But, instead of sweeping it upwards towards the hairline for a natural look, 1920's makeup remained unblended in a noticeable circular shape.
1920's Party Makeup Tips: It may feel peculiar at first, but follow the method of our 1920's sisters and don't sweep your blush all the way out to your hairline. You can use almost any colour, though red, berry and even orange shades were most popular during this opulent decade.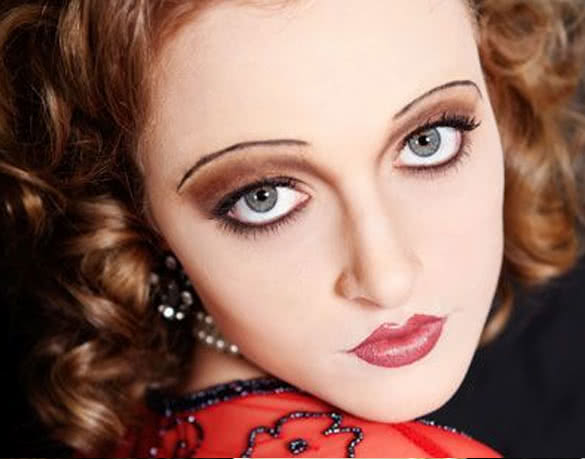 #5 Lips
After the invention of the metal lipstick container in 1915, lips become arguably the most important part of achieving quintessential 1920's makeup. The colour of choice? A seductive, smudge-proof red. Believe it or not, flavoured lipstick had also entered the scene, with the most popular flavour being cherry.
For application, women craved an exaggerated cupid's bow, which was achieved by colouring slightly above the natural lip line. Additionally, the lower lip was actually minimised, along with the width of the lips.
1920's Party Makeup Tips: Take some concealer on a lip brush and resculpt the natural edge of your lower lip by running it in crescent shape along the border of your lip line. Then, take a lip pencil and draw in a new lip line. With the same pencil, pencil in an exaggerated cupid's bow that ventures a little above your natural lip line. Fill it in with your favourite red lipstick.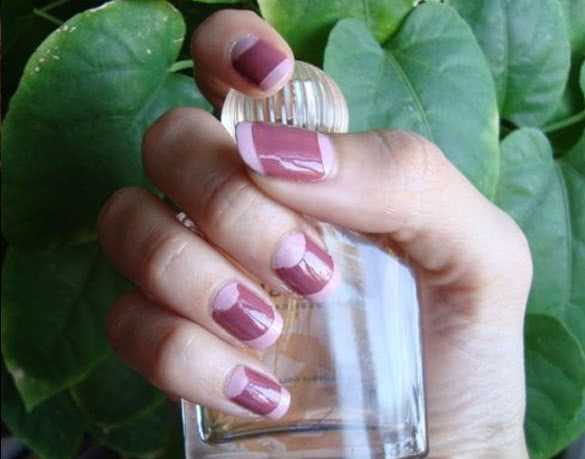 #6 Nails
Nail polish application in the 1920's was quite different to what we're used to today. Instead of covering the whole nail with polish, it was a 1920's trend to leave the tip and the cuticles bare. Typically, women favoured reds and purples, though a wide range of bolder colours, such as blues and yellows, were available for the daring.
1920's Party Makeup Tips: Google '1920's nails' until you've got a good idea of what your half-moon manicure should look like. Remember not to paint your cuticles or tips!
And there you have it, a brief insight into the fascinating makeup trends of the 1920's, along with some easy tips to help you get the look.
Next time, join us for the look at the 1940's!
Cover photo: www.pinterest.com