It has almost become a style statement for celebrities to go under the knife. Here are 7 most successful celebrity plastic surgeries!
Life in the show-biz doesn't always come easy. These celebs are more often than not critiqued and ridiculed over a Snape-ish nose, floppy ears or worse, mosquito bites for boobs! While we hear tons about plastic horror stories, we decided to cut the celebs some slack and for once are celebrating successful celeb plastic surgeries.
With that said, no, we are not advocating nips and tucks but showcasing the ideal ones that have gone under the knife and have not come out looking like ET.
There is a thin line between just right and overdone. Here are the top 7 on our list:
1. Jennifer Aniston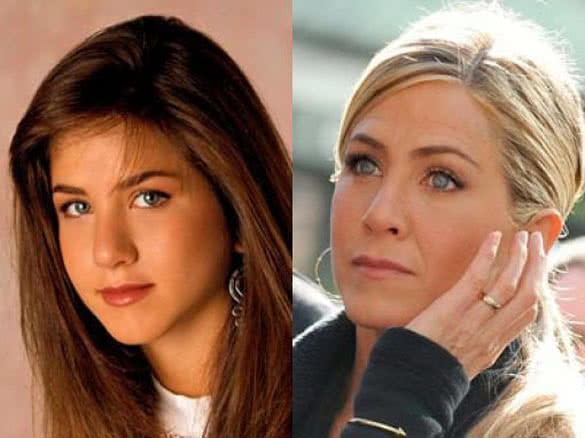 Best known for her role as Rachel Greene of the Friend's fame, Jennifer Aniston seems to be pretty good friends with her plastic surgeon, after all she is said to have undergone not one but two procedures on her Greek nose. Ms Aniston denied the nose job and said that she only went in to correct a deviated septum. The able doctor not only fixed the deviated septum but shaped her nose to look straighter at the bridge and slimmer, making it look totally natural.
Touted as one of the most successful celebrity plastic surgeries, the future Mrs. Theroux knows her boundaries and hopefully sticks to her decision of a more natural look over plastic in the future.
2. Megan Fox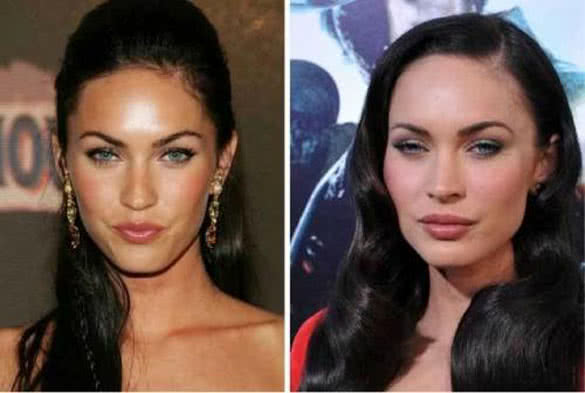 Megan Fox is no stranger to cosmetic surgery, Botox and breast augmentation. But the rumor mill is rife with speculation about Megan's cheek fillers that she has constantly denied. A lot of cosmetic surgeons denied any signs of cheek fillers and attributed the puffy cheeks to weight gain. Did she or did she not? Until Megan decides to speak up, we will just put her in our category of successful plastic surgeries.
3. Bristol Palin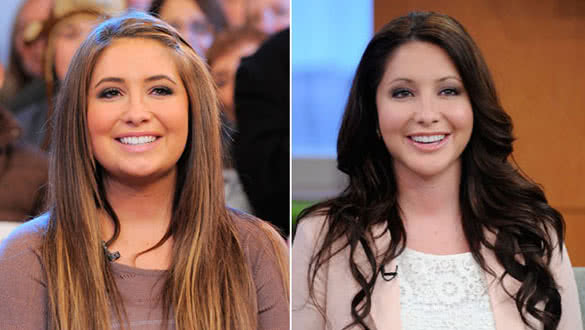 Another celeb who justifies going under the knife for medical reasons is Bristol Palin. The corrective jaw surgery for a medical issue has gifted Bristol with a new sleeker jaw line. The 21 year old daughter of Sarah Palin underwent jaw augmentation and liposuction to appear more mature and shed of some of her baby fat. Talk about graduating from chubby.
Bristol Palin's new look has definitely improved her facial features and added an illusion of weight loss over which she was so heavily criticized on national Television.
4. Ben Stiller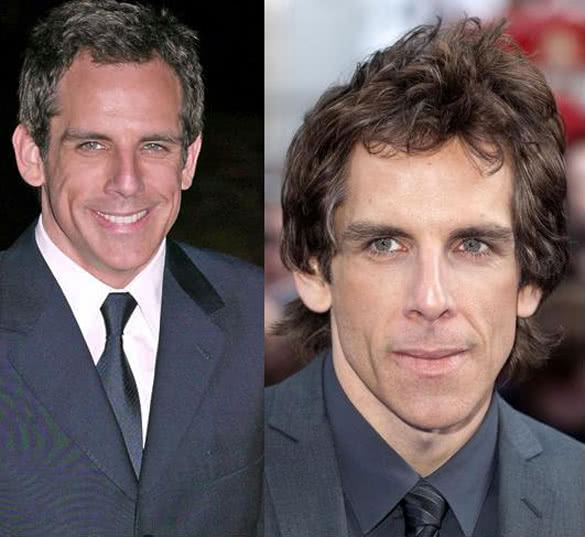 Love him or hate him, but you just cannot ignore him. That is Ben Stiller for you, his comic timing may not have gone down too well with the public but his mighty good looks have caused a few stirs. There were times when you would only see Ben Stiller's large ears on the big screen but they seem to have mysteriously been toned down. Is it his new haircut or a few visits to the plastic surgeon, we wonder?
There were rumors about a certain otoplasty procedure to pin his ears back, and a rhinoplasty for his large nose. The plastic surgeons that have seen his before and after photos are divided in their opinion and we don't have a certain answer. Ben Stiller looks better than he did 10 years back and we are wondering if he is aging gracefully or surgically!
5. Ellen DeGeneres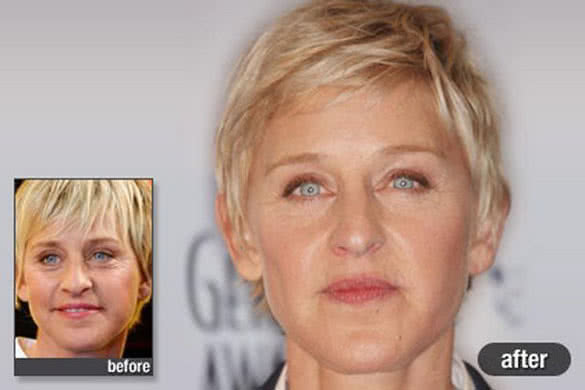 Everybody loves Ellen DeGeneres. This was evident with the huge reception she received on her recent trip down-under. Fans in Sydney queued up all night for a glimpse of the talk show host and the Queen of Comedy. Looking visibly younger and fresher, Ellen did not disappoint.
Ellen can give any woman her age a run for their money, is that her cosmetic secret? We won't be surprised. Even though she has never accepted, we suspect face-lift, eye-lift and a few portions of a magic liquid in a bottle labeled Botox. Ellen has portrayed herself as anti-glamour to create an image that her audience can relate to. Anywho, the work done on her face is subtle and just right, works well in her favor.
6. Alexa Ray Joel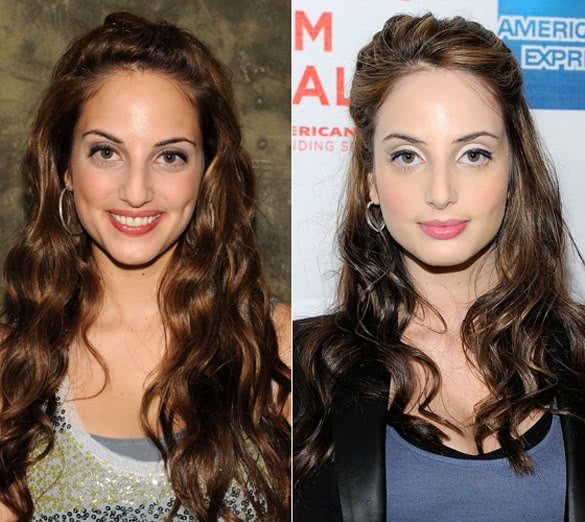 The daughter of a famous dad, Alexa Ray Joel is one celeb who has never denied going under the knife for her rhinoplasty procedure. Mommy's little Princess went in for surgery simultaneously with her mom Christie Brinkley who received a mini facelift by the same doctor.
Alexa admitted to being self conscious about her nose, kudos to her for accepting it so gracefully. Her nose now looks slightly slimmer and suits her face perfectly.
7. Nicole Richie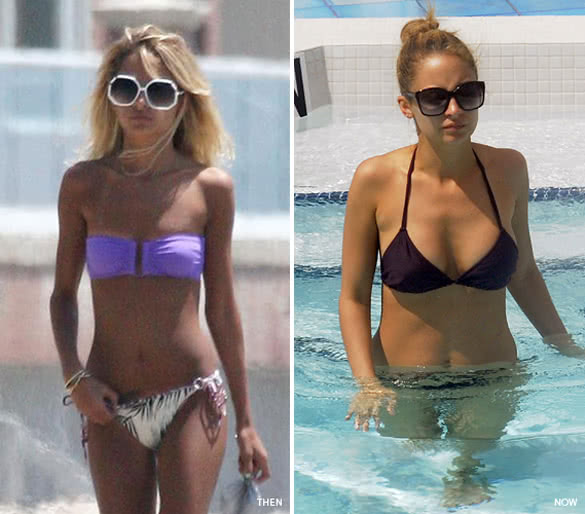 Mom to Harlow and Sparrow, Nicole Richie also went shopping for a pair of new boobs and later joined the list of celebrities with breast augmentation history. Richie once complained about big boobs while nursing her daughter Harlow, but completely changed her stance in less than 3 years. We are not complaining, surely Joel Madden is not complaining!
Richie flaunted her new boobs while vacationing in Mexico. The enhancement is not drastic and apparent, infact, it is just right for her tiny body frame.
Cover photo: fanpop.com