To celebrate women 'standing on their own two feet', we have compiled a list of just some of the many successful female entrepreneurs who have changed the world.
Women have been proving for a long time that they can achieve anything they want in life, and what's more, they are not afraid to break a few rules along the way.
Focused, dedicated and determined, once the fabulous women on this list set out to achieve their goals, not only did they reach them, they often went far beyond them.
#1: Madonna Ciccone
At first glance you may wonder what Madonna is doing at the top of the list, but this self-proclaimed 'material girl' has continued to enjoy phenomenal success for well over 3 decades now.
There are not many women who have reached the height of fame as Madonna has and who still continue to dominate the top ranks.
The ultimate chameleon who has changed and updated her look and sound in line with (and often ahead of) the times, who has adapted and overcome, deserves a place at the top of this list.
In 2012, she was named the "Greatest Woman in Music" by VH1.
Regardless of whether you are a fan of her artistic contribution to the world or not, one thing is for sure, Madonna is über successful. She epitomizes the model of absolute determination, focus and above all; girl power.
#2: Anita Roddick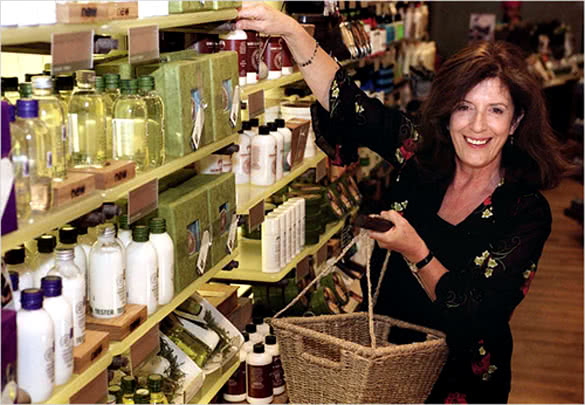 Anita Roddick was the founder of The Body Shop and was the ultimate business Eco Warrior. Her innovative brand and chain of shops pioneered ethical consumerism and she was among the first to ban the use of ingredients which had been tested on animals in her products.
She was also one of the first companies to promote fair trade with developing world countries.
Anita was knighted in 2003 but unfortunately was to pass away in 2007 of liver cirrhosis caused by hepatitis C which she contracted from a contaminated blood transfusion back in 1971.
In the words of Anita "If you do things well, do them better. Be daring, be first, be different, be just".
#3: Madam C.J. Walker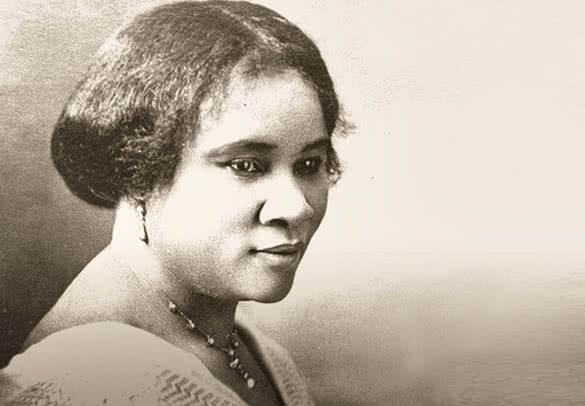 This incredible woman, who not many people have even heard of, carved the path for women entrepreneurs back at the turn of the century.
Orphaned at the age of 7, this remarkable lady whose parents were former slaves, created Madam Walkers Wonderful Hair Grower following a scalp ailment which resulted in most of her hair falling out.
The product was successful and she eventually expanded her business to Central America and the Caribbean.
Her rags to riches story not only paved the way for the African-American hair-care and cosmetics industry, but for other female entrepreneurs.
Often regarded as the first self-made female millionaire in America her story proves that anything is possible, regardless of your background.
#4: Estée Lauder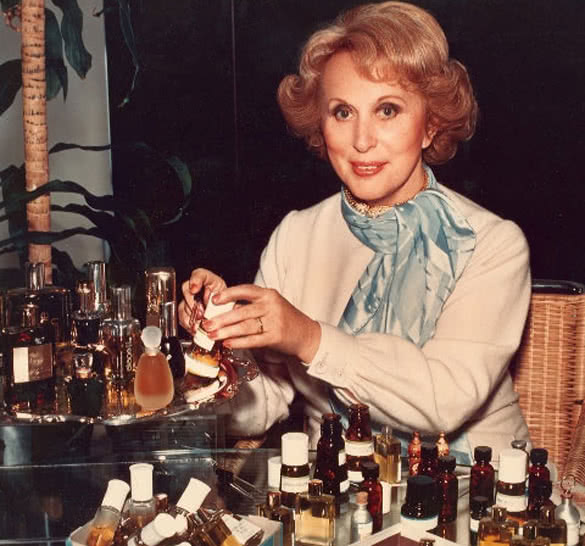 This daughter of Hungarian immigrants started out selling her uncle's skin care products at beauty parlors and spas.
Brought up working in her parent's hardware store she got a taste for business which was to see her and her husband found the Estee Lauder Cosmetics Empire and her to become recognized as one of the most influential entrepreneurs of the twentieth century.
Estée always wanted to see her name in lights and it was her dream to become an actress, fortunately her dream was in part filled as many stars were users of her products.
When asked about her success she was quoted as saying "I have never worked a day in my life without selling. If I believe in something, I sell it, and I sell it hard."
#5: Jean Nidetch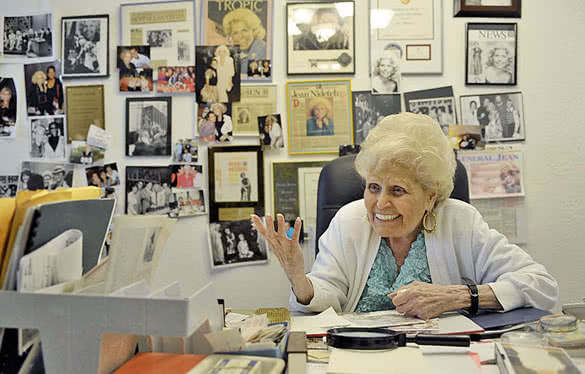 Having tried and failed diets for many years (sound familiar?) Jean Nidetch finally went on a diet recommended by the New York Department of Health in 1961.
To make sure she did not cheat, she asked friends to come over for a coffee and chat and weekly update meetings.
Nidetch's technique of rallying other's support proved successful and she went on to lose 72 pounds which she never regained, and hey presto… Weight Watchers was born.
She sold the company to Heinz in 1978 for $1 billion. All this from an idea that just came to fruition. It just goes to show that you never know where an idea might lead, so if you think you have a good idea, go with it.
"It's choice, not chance, that determines your destiny" – Jean Nidetch
#6: J K Rowling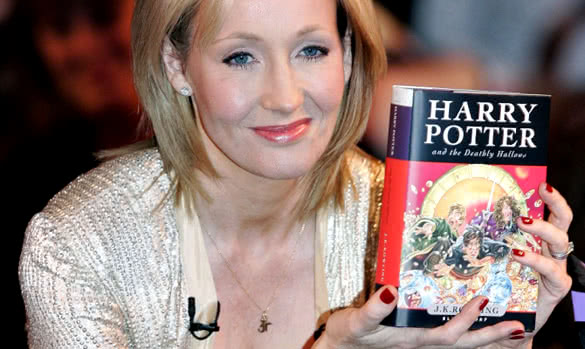 If you think that J K Rowling did not change the world then just ask anyone if they have heard of Harry Potter.
Rowling came up with the idea of Harry Potter while on a train travelling to London; however she didn't have a pen to hand and was too shy to ask any fellow passengers for one.
Instead she spent 4 hours on a delayed train with the characters forming in her head. When she eventually got to her Clapham flat, she put pen to paper and began to write Harry Potter and the Philosopher's Stone.
J K Rowling's Harry Potter franchise went on to become incredibly successful, but life before Harry Potter was not always great for Rowling. Following the failure of her marriage she found herself jobless with a dependent child to look after.  She said of this time:
"Failure meant a stripping away of the inessential. I stopped pretending to myself that I was anything other than what I was, and began to direct all my energy to finishing the only work that mattered to me.
Had I really succeeded at anything else, I might never have found the determination to succeed in the one area where I truly belonged. I was set free, because my greatest fear had been realized, and I was still alive, and I still had a daughter whom I adored, and I had an old typewriter, and a big idea.
And so rock bottom became a solid foundation on which I rebuilt my life" – J. K. Rowling, "The Fringe Benefits of Failure", 2008.
#7: Martha Lane Fox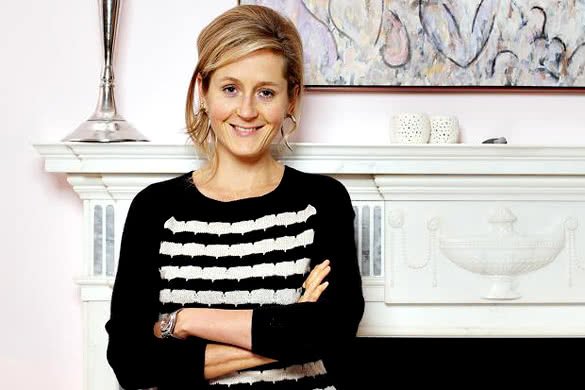 There was a time when you couldn't just go online and book a last minute holiday from a range of suppliers, or a last minute anything in fact. Until Martha Lane Fox came along such a thing did not exist.
She co-founded lastminute.com one of the most successful startups of the dot.com boom which went on to revolutionize the travel and leisure industry in 1997.
But she didn't stop there, despite being severely injured in a car crash in 2004 she has since been involved with running Selfridges, set up her own karaoke company and is also a board member of Chanel 4 and Marks and Spencer.
She can also claim to be the youngest female member of the House of Lords having become a crossbencher in March 2013.
Not bad for a 40 year old.
#8: Vivienne Westwood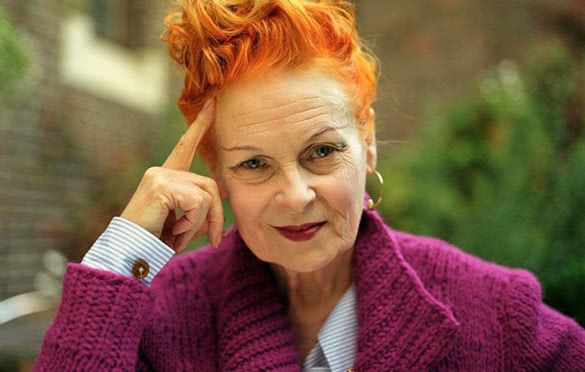 This British dame of fashion brought punk and new wave fashions into the mainstream. With her tartan, bondage and rubber garments, she proved she was a daring designer when she set up shop with Malcolm McLaren on the Kings Road in the 1970's.
She loves to 'cock a snoop' at the establishment in an amusing  way with lavishly designed but fun ball gowns and ridiculously high heeled shoes, a pair of  which Naomi Campbell was wearing when she famously stumbled on a catwalk while modeling her collection.
Some of the most iconic fashion statements of the punk and new age movement would not have been possible without the creative input and genius of Vivienne Westwood, and long may she reign.
"The sexiest people are thinkers. Nobody's interested in somebody who's just vain with a hole in their head, talking about the latest thing — there is no latest thing. It's all rubbish." – Vivienne Westwood.
The above are just some of the women who have helped shape our lives and who have been hugely influential in one way or another.
There are of course many more female entrepreneurs and role models who have had an impact on the world from the likes of Elizabeth Arden to the amazing Oprah Winfrey, not to mention other icons such as Coco Chanel, Dolly Parton, and Mary Quant to name a few.
Who inspires you? Could you be the next entrepreneur who changes the world?
Cover photo: theimagedeluxe.com