However, the good news is that before going to the dentist, you can considerably relieve the pain with many home remedies for toothaches. Listed below are some of the best ones!
1. Clove Oil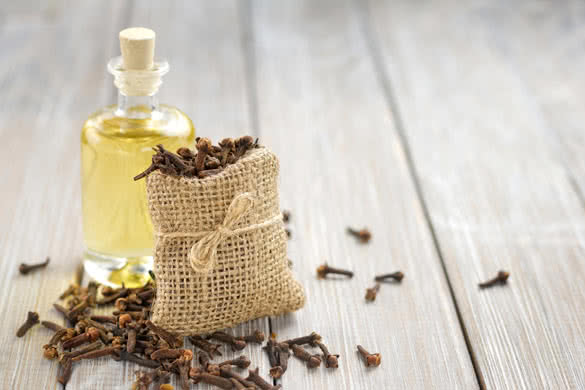 We used cloves for centuries to cure infections and treat toothaches. They contain a powerful compound called eugenol, which has great anesthetic and antiseptic properties. Cloves are very effective in killing bacteria that cause infection and tooth pain. They are, in fact, active ingredients of many commercial tooth pastes.
The best way to relieve toothache is to apply ground cloves or clove oil directly into the cavity or on top of the painful tooth.
2. Wheatgrass Juice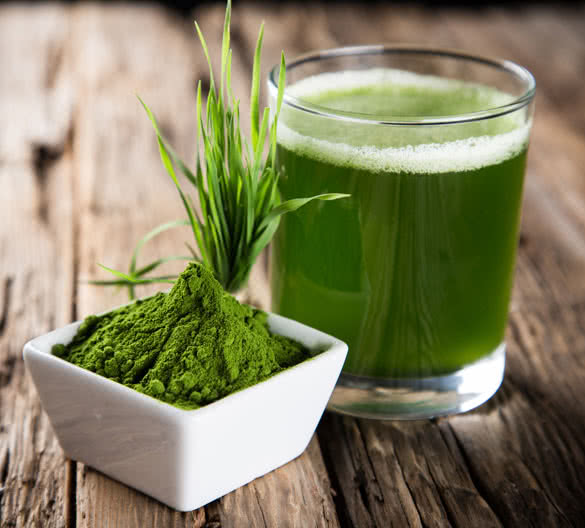 Wheatgrass juice is another great home remedy for toothaches. It is a natural antibiotic that can draw out toxins from the gums and stop infections. In this way it prevents the growth of mouth bacteria, and this in turn reduces tooth pain.
You can either use wheatgrass juice as a mouth wash, or directly chew the leaves to end toothache.
3. Turmeric
Turmeric's active ingredient is called curcumin, and it has exceptional pain-relieving, anti-bacterial and antiseptic properties.
Mixing a teaspoon of turmeric powder with enough water to form a paste can make an excellent home remedy for toothaches. The mixture can either be applied directly on the tooth, or on a small cotton ball to keep in the mouth.
4. Asafoetida
Asafoetida is a common Indian and Middel Eastern spice. It is a resinous gum collected from three species of the Ferula plant, which is a type of giant fennel. The resin is then dried and grinded into a fine powder.
Asafoetida possesses antibiotic and pain relieving properties, useful in treating toothache. Mix it with some lemon juice to form a paste, and slightly heat before applying to the cavity. It gives instant relief!
5. Garlic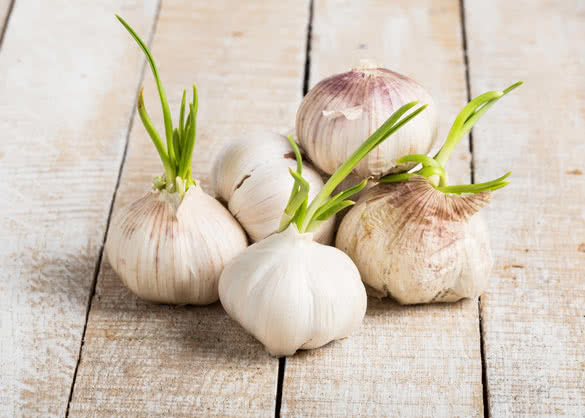 Garlic is one of the best home remedies for tooth aches. It is also one of the most powerful Natural Antibiotic to Fight Infections.
Garlic has allicin, which has great antibiotic properties that slow down the bacterial activity. When you crush garlic, it releases allicin. Since it quickly oxidizes, you must immediately apply it on the affected tooth to receive instant pain relief.
To keep your mouth healthy and free of bacteria, and thereby prevent toothaches, you should regularly chew garlic cloves. It is not an award-winning remedy as far as your breath is concerned, but it is surely very helpful for your teeth!
6. Raw Onion
Chewing raw onion or applying a small piece directly on the tooth can kill germs in the mouth, and prevent, relieve and control toothaches. In fact, research has proved that raw onion has potent bactericidal properties, which makes it a powerful toothache remedy.
7. Guava Leaves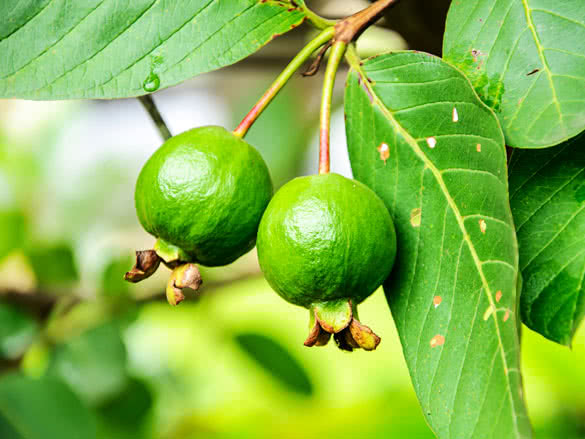 Another great home remedy for toothaches is guava leaves solution.
Guava leaves have anti-inflammatory, disinfectant and pain relieving effects, very efficient in relieving toothaches, curing bleeding gums and reducing bad breath. They can either be chewed, or prepared as decoctions to use as mouth washers.
8. Warm Water with Salt
Warm water with salt is one of the most common home remedies for toothaches, as well as for many other ailments.
Saltwater cleans the infected tooth, kills bacteria, reduces swelling and relieves pain.
Dissolve 3 tablespoons of salt in 1 glass of warm water, stir well, and use it as a mouth wash.
9. Salt and Pepper
Pepper is a natural antibiotic that has powerful antibacterial and anti-inflammatory properties. It is very helpful in reducing pain and relieving toothache.
Salt and pepper mixture is instead one of the oldest home remedies for toothaches.
Mix equal parts of salt and pepper and add a few drops of water to form a creamy paste. Apply it directly on the affected tooth or on painful gums. It will help reduce pain, gum bleeding, and reduce toothaches.
Let us know if these tips have been of any help for your toothache! And if you have any other useful home remedies for toothaches, please share them with us in the comment section below.