Who doesn't love lemonade? Whether you're looking for fresh homemade lemonade recipes, or maybe something a little more exotic, we've got you covered!
Lemonade is summer staple, no doubt. Whether you drink it to cool down or slim down, there really isn't a better drink than lemonade on a hot summer day. There are so many different recipes and unique variations on this American classic, you might be surprised by the number of ways you can drink this sweet and sour concoction.
We'll start with the basics, of course, and then walk you through a few fresh lemonade recipes. From there, we'll get a little fruity with strawberry lemonade recipes, maybe introduce a few new ideas for you to try. Of course, no lemonade guide would be complete without lemonade diet recipes.
Whether you're interested in drinking the lemonade yourself or coming up with an inventive take on the lemonade stand, you're sure to find something here.
Health Benefits of Lemons
Not only is lemonade tasty, but lemons have a lot of health benefits, too. The ancient Egyptians believed that eating lemons or drinking the juice protected you from a variety of health issues. There are a number of reasons people still believe this today.
While eating a straight lemon might be too much for most people, making yourself a delicious glass of lemonade is the perfect way to get the health benefits while also enjoying a delicious drink. Not to mention that it's a great way to cut out soda. You can still enjoy a tasty beverage, but get fewer calories and chemicals than you would with other soft drinks.
But beyond that, there are other benefits to enjoying a glass of lemonade. The most obvious benefit is that lemons are high in Vitamin C and other flavonoids that help your immune system fight against colds and flus.
For a sore throat or cough, you can even try making a warm lemonade with honey instead of sugar so that you're helping that cough while boosting your immune system at the same time. It's a win-win all around! In fact, honey and lemon might even help that cough better than over-the-counter cough syrups that are full of medicines and chemicals. For children who are unable to take cough syrup, a simple, hot lemonade with honey can help them sleep better at night without the risks that come with medicines.
In addition to Vitamin C, lemons also contain B-complex vitamins, calcium, iron, magnesium, potassium and fiber. In fact, lemons contain more potassium than either apples or grapes.
For centuries, people have used lemons for their antibacterial and immune-boosting power. In addition, people use it as a digestive aid and liver cleanser. For this reason, lemons are often used as a weight-loss aid (see our recipes for diet lemonade recipes further down in this guide).
So drink up! Not only does lemonade taste great, but many people believe that consuming lemons will help a variety of problems ranging from acne to anxiety.
How to Pick a Good Lemon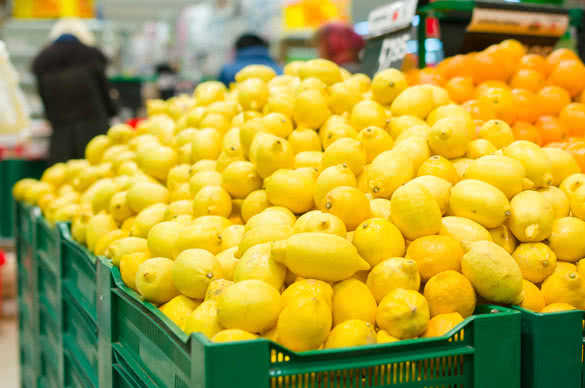 When life hands you lemons, well, you know what to do. But for those times when you have to pick up your own lemons for lemonade, it's important to know what to look for. Lemonade tastes best with fresh, ripe lemons, and to make sure your lemonade isn't bitter, you should look for lemons that are a vibrant shade of yellow. Here are a few tips that will help you get the juiciest, sweetest lemons money can buy:
Look for a heavier lemon. These lemons will be sweeter and have a higher mineral content, while also having a thinner skin. Thicker skinned lemons tend to weigh less and not taste as yummy.
Also look for lemons with a finely grained texture to the peel. These will have the most juice, which is better when making lemonade!
Lemons should be a vibrant yellow. Any with a green tinge to them are not fully ripe and will taste bitter. Over-ripe lemons will not be as vibrant in color, and will have some wrinkling in the peel.
Lemons stay fresh for seven to ten days when kept at room temperature. You can refrigerate them in a crisper for up to five weeks.
Fresh Lemonade Recipe
The ingredients may be basic (lemons, water, and sugar), but there's something so delightful about fresh-squeezed lemonade. If you're looking for the classic homemade lemonade recipe, look no further than this one. Sure, you can spice it up with some mint or other fine ingredients (maybe some vodka?); we will build upon the original recipe to give you a few variations to try.
For a simple fresh lemonade, you'll need:
10 Lemons
3 Cups Water
2 Cups White Sugar
4 Cups Ice, crushed
Start by cutting one lemon in half and putting it to the side. This will act as a garnish. Juice the remaining 9½ lemons and pour the juice into a pitcher. Next, stir in the water and sugar until the sugar is complete dissolved. Finally, add the crushed ice and slice up the other lemon half to float in your glass. This recipe makes 6 servings, which may need to be doubled if you're expecting company.
If you prefer a sweeter lemonade, you can always add more sugar to taste. You can also water it down a bit if it's too strong. If you're looking for a diet-friendly drink, substitute artificial sweetener for the sugar and add to taste. And there you have it, a very simple and easy fresh lemonade recipe.
Frozen Lemonade Recipe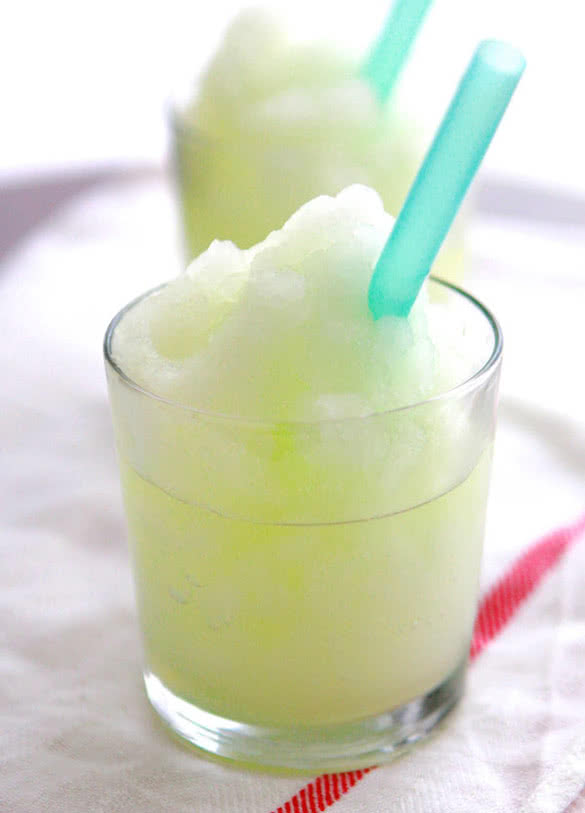 If lemonade is already refreshing, the only way to make it even better on a hot, summer day is to freeze it. All you really need is a blender, some ice and your favorite lemonade recipe to create a frozen treat that will cool you down on these hot summer nights. As with most of these, you can turn this drink up a notch with some vodka…. Or get really creative and try any of the other recipes listed in this guide as a frozen lemonade. The sky's the limit here!
Arnold Palmer Recipe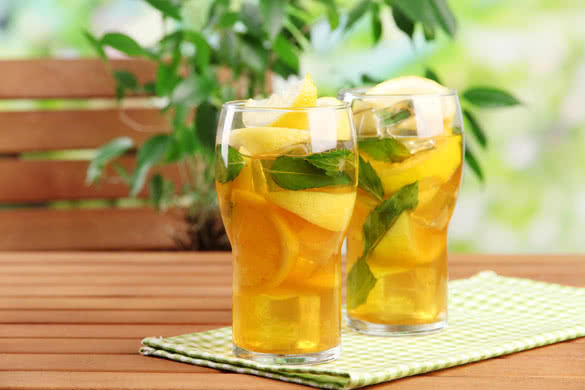 Ice tea and lemons go hand-in-hand already, but if you're the type of person who likes her tea heavy on the lemon, perhaps you should try your hand at a very simple Arnold Palmer. All you have to do is take sweet tea and mix it with an equal part lemonade. Sure, there are more grown-up ways to drink this, too, but we're saving those recipes for later on in the guide.
Pink Lemonade Recipes
Childhood wouldn't be complete without pink lemonade. And who knew it was so simple to make? Country Time, move over, because while your brand is good, it sure doesn't beat the homemade version.
The Classic Pink Lemonade Recipe
If you're looking for something with a little more zing, perhaps you want to try your hand at a pink lemonade recipe? Pink lemonade isn't that much harder to make.
Take the fresh lemonade recipe above and simply add in ½ cup of cranberry juice. It's really that simple. Garnish your beverage with a mint leaf or a lemon or orange slice for a little more class. Great to serve at kids 'birthday parties because which child doesn't like pink lemonade? And for the adults, well, it'll remind you of childhood days gone by. Again, as with above, you can always add more sugar, switch the sugar out for artificial sweetener (to taste), or add more water if the beverage is too tart.
While these are the basics, maybe you're a true lemonade lover and would like to branch out into other lemonade recipes? Well, we've got you covered!
Hot Pink Lemonade Recipe (Blueberry Lemonade)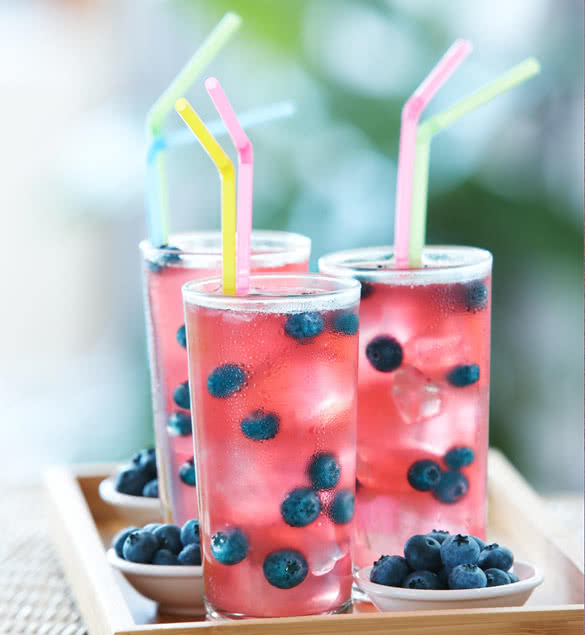 Don't let the hot pink color fool ya. This is actually a blueberry packed lemonade recipe that's full of antioxidants and deliciousness. When combined, the ingredients make for a vivid pink/almost purple color.
You'll need:
1 Cup Water
2 Cups White Sugar
2¼ Cups Lemon Juice, Fresh (11-12 lemons)
7 Cups Cool Water
2 Cups Ice
¾ Cup Blueberries
Boil the water and over medium to high heat, stirring until clear. Add the lemon juice stirring as you go. Put the cool water and ice into a pitcher, pour in the lemon syrup and add the blueberries; stir until you get a nice pink color.
Pink Honey Lemonade Recipe
Take your love of pink lemonade to a whole other level with this interesting take on an old favorite. Not only is it fruity and sour, there's also a nice honey flavor throughout. Wow your guests with a new take on an old-fashioned beverage.
All you'll need is the following:
8 Cups Water
3 Fresh Strawberries, Sliced
1 Cup White Sugar
½ Cup Brown Sugar
1 ts Honey
1¾ Cups Lemon Juice (about 9-10 lemons)
2 Orange Slices
Take one cup of water, the strawberries, white sugar, brown sugar, and honey and bring to a boil in a saucepan. Simmer for 10 minutes while stirring occasionally. Cool to room temperature before sticking it in the fridge to chill for a bit. Then, place the rest of the water, the lemon juice, and the orange in a pitcher, stir in the cool syrupy mixture, and serve over ice. This recipe serves 20 people.
To make this beverage more grown up, try mixing in a little rum. Also, one idea is to blend with ice and 3 ounces of coconut cream rum for a frozen adult beverage.
Fruity Lemonade Recipes
Fruit, especially berries, complements lemons perfectly. It's a nice balance between sweet and sour that takes lemonade above and beyond the ordinary. There are a few obvious combinations like strawberries and raspberries, but there are also others that perhaps you hadn't considered. All of these make perfect drinks for a Sunday brunch. Mix in some vodka (perhaps even fruity flavored vodkas for an added punch) and you've got a perfect dinner cocktail!
Here's something fun to consider… Add in some seltzer water to make any of these drinks bubbly, because seriously, who doesn't like sparkling lemonade? It can take your regular recipe from ordinary to formal in no time at all.
Strawberry Lemonade Recipe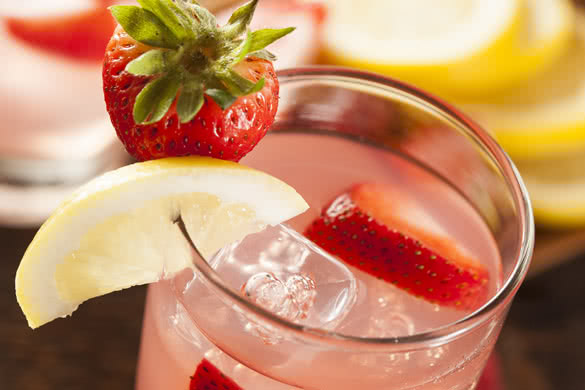 Strawberries are delicious, and they're the epitome of summer goodness. Refreshing, flavorful, sweet, and lemonade's perfect mate. Try this simple strawberry lemonade recipe for a drink that tastes like summer in a glass.
You'll need:
8 Large Strawberries, Halved
2 ts White Sugar
7 Cups Water, Divided
1 Cup White Sugar
2 Cups Lemon Juice
Blend the strawberries, sugar, and 1 cup water until it turns to a strawberry juice. Combine strawberry the juice, 6 cups water, 1 cup sugar, and lemon juice in a pitcher over ice. Serves 12.
Raspberry Lemonade Recipe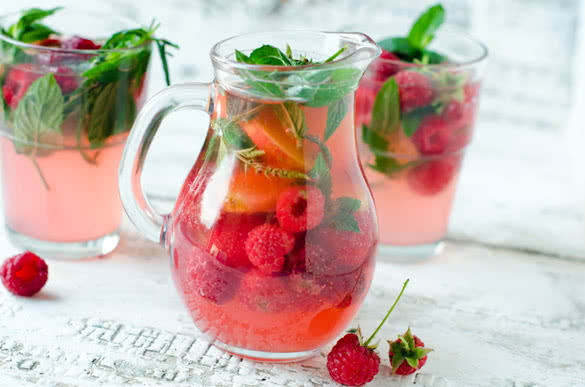 If you're in the mood for a different kind of berry, perhaps raspberries are more your style? This refreshing drink can be served anytime, sure, but it also offers a touch of class if you're entertaining or even hosting a fancy summer event outdoors. Very similar to the strawberry lemonade, you just need to replace the berries and voilà – another great summer drink recipe to add to your arsenal!
Note: You can swap out blackberries or other small berries, or mix and match, for even more fun.
If you'd like the full details, check out this recipe that serves 12:
¾ Cup Raspberries
9 Cups Water
2 Cups Lemon Juice, Freshly Squeezed (about 12 lemons)
2 Cups Superfine Sugar
Puree the raspberries and strain into a pitcher. Add the remaining ingredients, stir until sugar dissolves, and there you have it… Such a simple recipe for something so delicious.
Watermelon Lemonade Recipe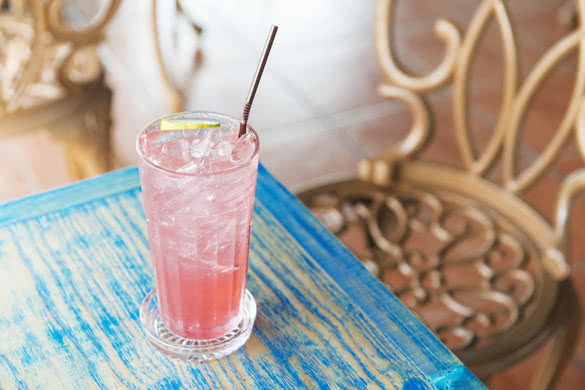 Yet another summer staple. Watermelon is one fruit that simply belongs at BBQs and if you'd like a lemonade recipe to go along with your ribs and corn on the cob, look no further than this delightful watermelon lemonade.
Here's what you need for watermelon lemonade:
½ Cup White Sugar
½ Cup Water
4 Cups Watermelon, Cubed
3 Cups Cold Water
½ Cup Lemon Juice, Fresh
Place the watermelon in a blender and puree then strain it. Bring the sugar and ½ cup water to a boil on medium to high heat and let it simmer until the sugar dissolves. Remove from heat and mix in cold water and lemon juice. Put ice in glasses, top with watermelon puree, and pour in the lemonade for a delightful summer treat.
Cherry Lemonade Recipe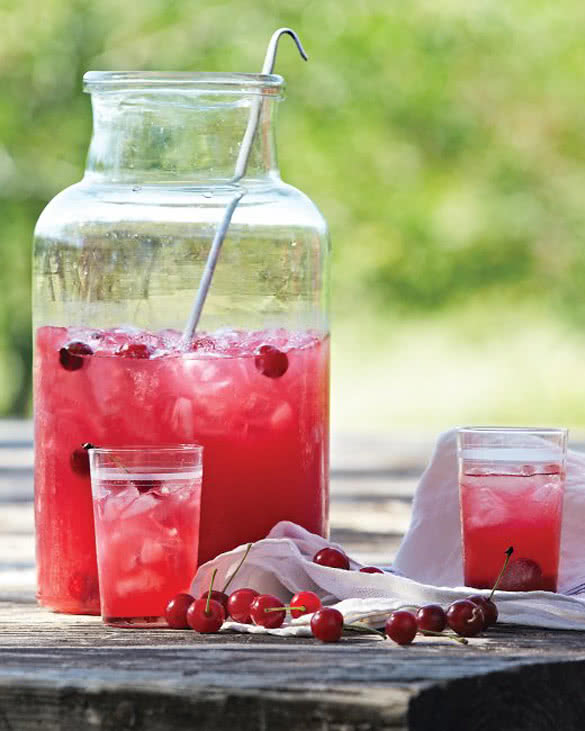 Anything is better with cherries; it's a given. Think about your favorite popsicle flavor: Chances are it's cherry, right? If not, well then, what's wrong with you? Kidding aside (and yes, we were kidding), there's just something about cherries that make anything taste better. So why not add it to lemonade for a drink that's tart, sour, and oh so refreshing.
For this cherry lemonade recipe, you'll need:
1¼ Cups Water
¾ Cup Sugar
1 Cup Lemon Juice, Freshly Squeezed (about 6 large lemons)
6 Cups Cold Water
½ lb Cherries, Pitted and Halved
Boil the 1¼ cups of water. Turn off the heat and add sugar, stirring until dissolved. Then take the sugar mixture, lemon juice, and cold water and stir together in a pitcher. Add cherries and chill for a few hours. When you serve, make sure you scoop a few cherries into the glass for extra flavor.
Pomegranate Lemonade Recipe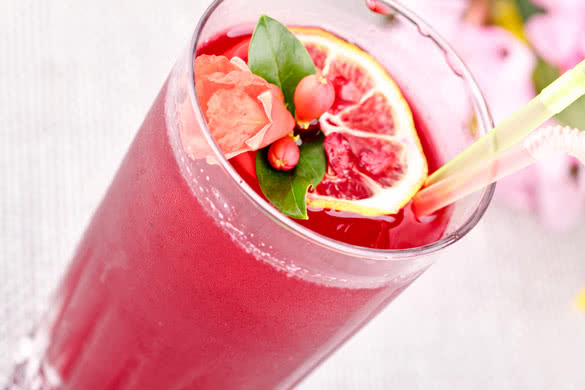 Pomegranate juice is very popular right now and with good reason! Not only is it delicious, but pomegranates are chock full of antioxidants. In fact, there may be more antioxidants in pomegranates than are in cranberries or green tea. Plus, did we mention it's delicious? Add some flavor and antioxidants to your lemonade with this delicious recipe.
For this pomegranate lemonade recipe, you'll need the following:
3 ts Sugar
¼ Cup Fresh Lemon Juice
1 Cup Pomegranate Juice (such as POM Wonderful)
2½ Cups Water
Crushed Ice
It's simple to make. Just add the sugar and lemon juice together in a pitcher, and stir until the sugar dissolves. Mix in pomegranate juice and stir well. Add crushed ice or chill before serving. Finally, sip and enjoy! Who knew getting superfoods in your diet could be this easy and delicious?
Triple Citrus Lemonade Recipe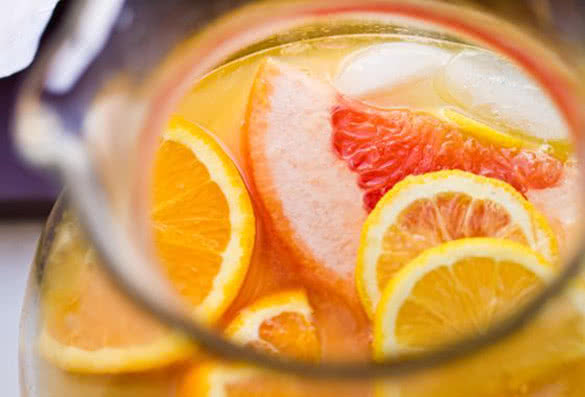 Citrus fruits are an important source for Vitamin C, which can help boost your immune system. If you feel like you're coming down with a summer cold, perhaps this triple citrus lemonade could help you beat it? Even if you're not sick, a little extra dose of Vitamin C isn't a bad thing, and well, if you're a citrus fruit fan, this beverage might be right up your alley! For an added yum factor, consider switching out the water for seltzer water. Nothing like a fizzy, citrusy drink to help you cool down!
For this triple citrus lemonade recipe, you'll need:
4 Cups Cold Water
1 Cup Orange Juice
½ Cup Pink Grapefruit Juice
1 Cup Lemon Juice, Freshly Squeezed
2 Cups Sugar
Garnish: 1 Cup Fresh Citrus Slices (orange, lemon,  and grapefruit)
Ice for Serving
If possible, aim for fresh-squeezed orange and grapefruit juices (if you have a juicer, make your own). Otherwise, you can add in your favorite store-bought brands as well. Mix the juices together, add the sugar and stir until it dissolves. Serve over ice with a garnish of orange, lemon, and/or grapefruit slices.  This would be another great beverage to serve with vodka!
Hawaiian Lemonade Recipe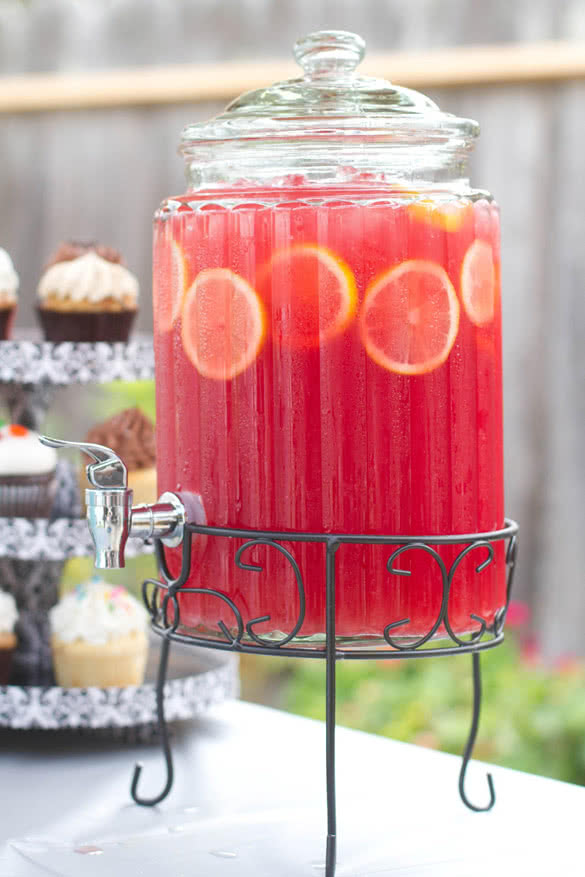 Are you in the mood for something more tropical than usual? Then why not try this recipe that will remind you of a luau on the beach!
6 oz. Lemon Juice (or frozen lemonade from concentrate)
¾ Cup Water
1 (12 oz.) Can of Apricot Nectar
1 (12 oz.) Can of Pineapple Juice
1¼ Cups Ginger Ale
Ice
Sugar (to taste if using fresh-squeezed lemon juice)
Combine all ingredients and stir until sugar dissolves (if using). Pour over ice or chill before serving. Garnish with lemon slices. Recipe makes enough for 6 servings.
Herbal Lemonade Recipes
There are many delicious herbs you can add to lemonade, some you may not have considered before. In addition to the nutrients already found in the lemonade, you'll also get other health benefits from the herbs.
Lavender Lemonade Recipe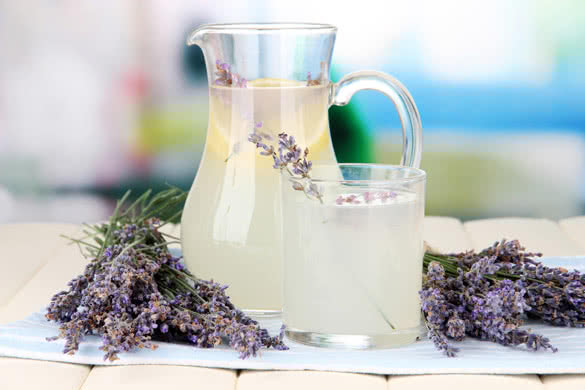 Lavender is not only delicious, it's also used to treat restlessness, nervousness, and depression. In addition to the anti-anxiety effects of lemon, you can get an added dose by tossing some lavender in your lemonade. Lavender has a sedating effect, helping you to relax and calm down. After a long, stressful week, it might be nice to curl up with a good book and a glass of lavender lemonade.
For this lavender lemonade recipe, you'll need:
2 Cups Boiling Water
1 Cup Lavender Flowers
2 Cups Cold Water
1 Cup Lemon Juice
1 Cup Sugar
Pour the boiling water over the lavender, cover, and steep for 10 minutes. Strain the water and discard the lavender flowers. Put the water into a pitcher and add the cold water lemon juice and sugar. Chill before serving or serve over ice. Rest and relaxation are optional, but we totally recommend settling in for a cozy night and perhaps a warm bath to really help relax.
Basil Lemonade Recipe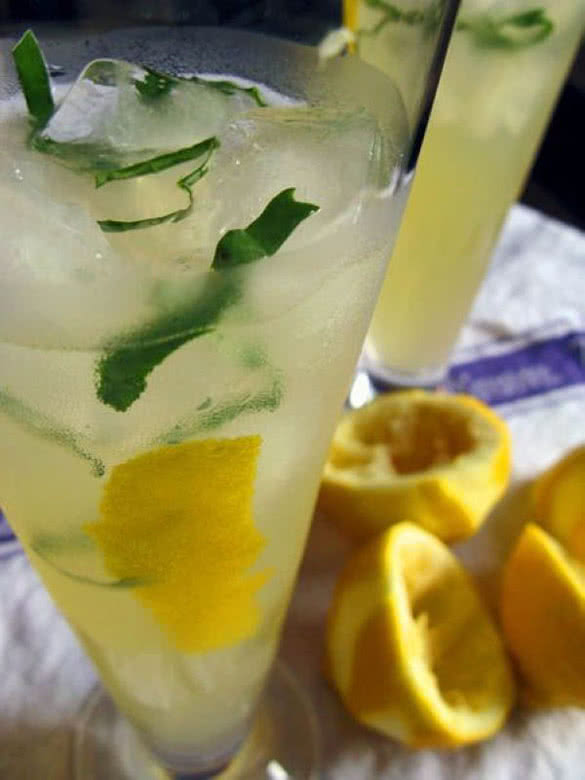 Basil is a member of the mint family and is tasty in a glass of lemonade. In addition to being yummy, there are health benefits to consuming basil as well. Fresh basil contains blood-clotting Vitamin K, as well as Vitamin A, manganese, and magnesium. Sweet basil is the most common type, but you can also get other varieties including lemon basil. Sounds perfect to me!
What you'll need for this basil lemonade recipe:
¼ Cup Granulated Sugar
1/3 Cup Lemon Juice (2 large lemons)
¼ Cup Basil Leaves
Water
Ice
Combine the sugar and a ¼ cup of water and heat until liquid runs clear. Then use the back of a wooden spoon to muddle the basil leaves into the lemon juice. Add 2/3 cup of water along with the sugary syrup (to taste) and drink up!
Ginger Lemonade Recipe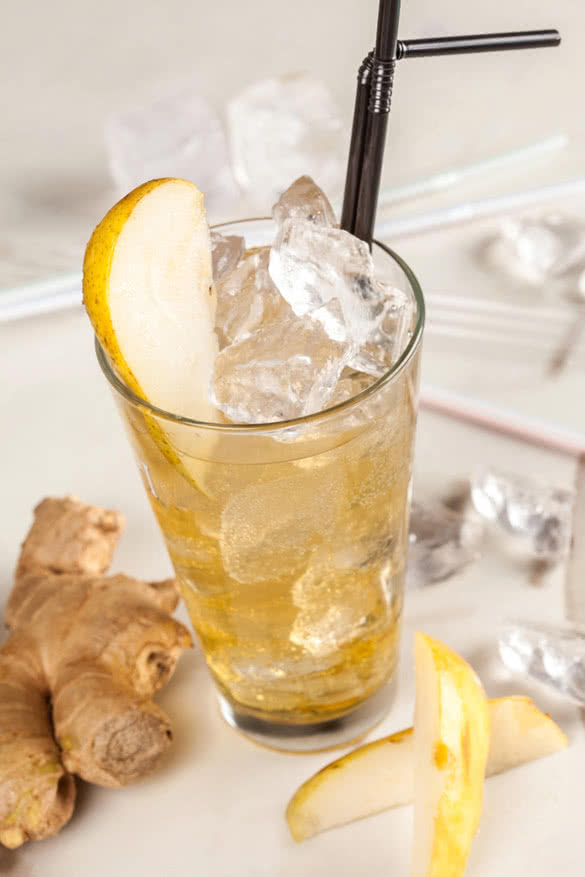 Ginger is an exotic spice that's used in dishes all over the world, and for good reason, too. Ginger is often used to treat stomach issues and motion sickness. In fact, some people believe it's better than conventional treatments for both of these health issues. One of the chemicals found in ginger is used in common laxatives, anti-gas, and antacid medications, so that should say something about the health benefits.
If you're looking to spice up your lemonade and give it a kick, try this recipe for ginger lemonade!
You'll need the following ingredients:
3 Cups White Sugar
4 Quarts Water
14 Slices of Fresh Ginger Root
4 Cups Fresh Lemon Juice
2 Lemons, Sliced
Combine the sugar, water, and ginger foot in a saucepan; bring to boil, stirring occasionally. Stir in the lemon juice and let it cool for 15 minutes.  Remove the ginger and refrigerate for at least an hour before serving. This recipe makes enough for 20 servings.
Green Tea Mint Lemonade Recipe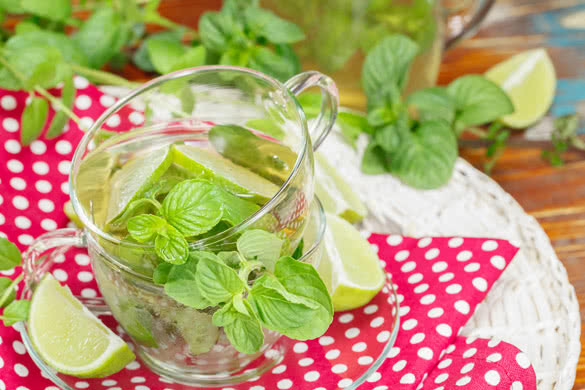 Green tea is packed with antioxidants that can help you lose weight and fight free radical damage. And there's nothing better than fresh green tea with mint…  Add in some lemonade, and you have a refreshing, healthy beverage that's nothing like lemonade you've had before.
For this recipe, you'll need the following:
½ Cup Packed Fresh Mint
1 Cup Sugar
2 Cups Water, Divided
1 Cup Fresh Lemon Juice
8 Cups Ice Green Tea (or other ice tea)
Combine the mint, sugar, and water into a small saucepan and bring to a boil while stirring. Turn off the heat and let it cool for a few minutes. Once cool, remove the mint leaves and add the lemon juice. In a pitcher, combine the iced tea and last cup of water then pour in the lemonade mixture. Serve chilled or over ice with mint leaves as a garnish. Serves 6-8. We can't think of a more refreshing take on lemonade than this!
Rosemary Peppercorn Lemonade Recipe
Rosemary is savory, which may make it a surprising addition to lemonade, but bear with us here. Adding a hint of pine-like rosemary with some fresh peppercorns to your lemonade is one way to make a drink unlike anything you've had before. If you like unique flavors, this herbal lemonade mix is one you're not going to want to miss! Also, rosemary is a good source of iron, calcium, and Vitamin B6. It's also used to alleviate muscle pain, improve memory, boost the immune system, and support the circulatory system. Sugar can be replaced with agave nectar for a nice sweet twist and to make the drink even healthier.
You'll need the following:
1 Cup Lemon Juice, Freshly Squeezed
1 Cup Sugar (Or 2/3 Cup Agave Nectar)
6 Cups Water
2 Large Sprigs Fresh Rosemary
10 Black Peppercorns
First, you need to wrap the rosemary and peppercorns in a dish towel and hit with a flat, blunt object to crush them up. Then, you combine the lemon juice, sugar, and water in a pitcher, and add the rosemary and peppercorns. Chill or serve over ice. This recipe serves 4.
Alcoholic Lemonade Recipes
When you're looking for something a bit more grown-up for that BBQ, there's nothing more fitting than an alcoholic lemonade to give your guests a little more kick. Lemons go great with liquor, so it's only natural that there are many alcoholic lemonade recipes out there for you to enjoy. Sometimes it's as simple as spiking your regular lemonade with some vodka, but there're more creative ways to play with your lemonade recipes, too.
Hard Lemonade Recipe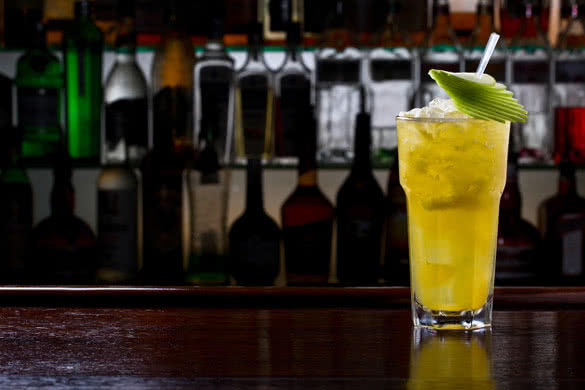 Sure, you can just add vodka to your lemonade and call it a day, but what if you're looking for something more from your drink? There are some really nice flavored vodkas out there, too – some that would go especially well with your lemonade like melon, cranberry, passion fruit, blueberry and more. Mix and match to find your favorite, or keep several on hand for when guests come over.
2 Cups Water
1 Cup Sugar
8 Cups Ice
4 oz. Flavored Vodka
1 Cup Fresh Lemon Juice
1 Lemon, Sliced into rings
1 Lime, Sliced into Rings
Bring the sugar and water to a simmer until the sugar dissolves. Remove from the heat and let the syrup cool down before mixing it with the lemon juice and vodka in a pitcher filled with ice. Garnish with lemon and lime slices.
Electric Lemonade Recipe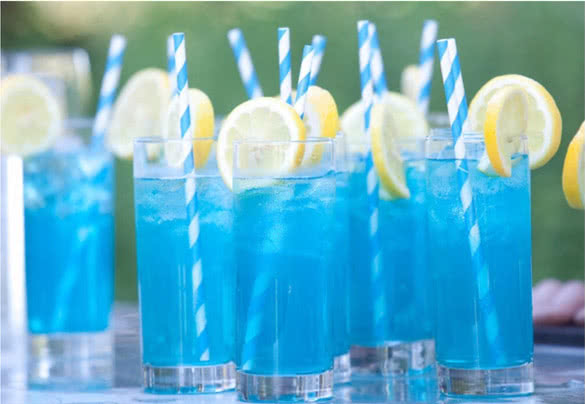 There are a number of ways to make this classic alcoholic lemonade – some that don't include lemons at all. However, that wouldn't rightfully be called lemonade, now would it?  This recipe requires lemonade; you can make your own or buy some already pre-made (we obviously advocate for making your own as it's fresher that way, but it's up to you!)
For this electric lemonade recipe, you'll need:
50 ml Vodka
Juice from Half a Lemon
50 ml Orange Juice
25 ml Blue Curacao
50 ml Lemonade (make your own with our recipe at the beginning of this guide)
Ice Cubes
Lemon Slices
Start by half-filling the cocktail shaker with ice then pour the lemon juice, vodka, Blue Curacao, and orange juice into the shaker and shake away. Add a few ice cubes to your glass, strain the contents from your shaker into the glass, and pour some lemon juice on top for extra flavor. Garnish with half a lemon and enjoy!
This recipe can also be blended with ice and made frozen. Just put all the ingredients into a blender instead of a shaker with some ice. It's easy as that!
Lynchburg Lemonade Recipe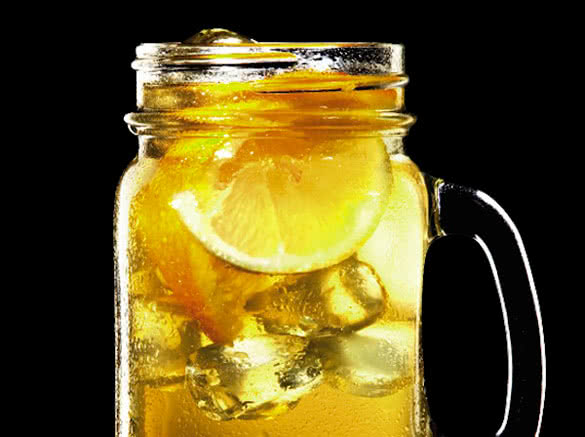 If you're looking for an alcoholic lemonade with some bite, look no further than this whiskey-lemonade concoction. As with other lemony cocktails, many like to replace the fresh lemon juice with citrus soda or sour mix, but don't worry lemonade lovers – we have you covered. This is a true Lynchburg Lemonade recipe with real lemon juice included.
1½ Shots of Whiskey
1 Shot Triple Sec
1 Shot Lemon Juice, Freshly Squeezed
Top with Lemonade/Citrus Soda
Take the first three ingredients and shake in a shaker with ice, then strain into a glass full of ice. Enjoy!
Spiked Arnold Palmer Recipe
An Arnold Palmer is simple – it's just half sweet tea and half-lemonade. The alcoholic version is just as simple thanks to a lovely invention known as sweet tea flavored vodka. You can add as much or as little sweet tea vodka to your lemonade as you like. Some even go all the way and do 50/50 on the ratio, but trust us when we say that sweet tea vodka is strong. A little bit goes a long way in your lemonade.
Firefly Lemonade Recipe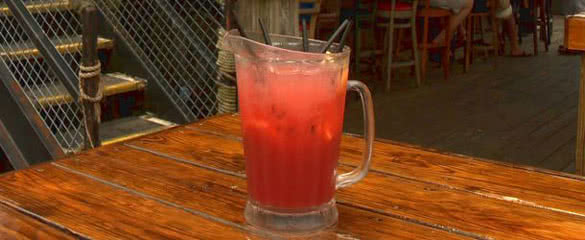 If you like the idea of the spiked Arnold Palmer, why not take your lemonade to a whole other level by mixing it up a bit more? This drink is called the Firefly Lemonade because it's named after a brand of sweet tea vodka, but you can use any brand you'd like. You can either buy your own lemonade or make your own using the recipe at the beginning of this guide. It's your choice.
Here's what you need for the Firefly Lemonade recipe:
6 oz Firefly Sweet Tea Vodka
6 oz Black Raspberry Liqueur
Lemonade
Water
Cranberry Juice
Orange Juice
Sliced Lemons
Shake all the ingredients together and strain into a glass over some ice. Adorn the glass with lemon and orange slices. Yummy. Who knew an Arnold Palmer could taste this good?
Lemonade Remedies
Hot Lemonade Recipe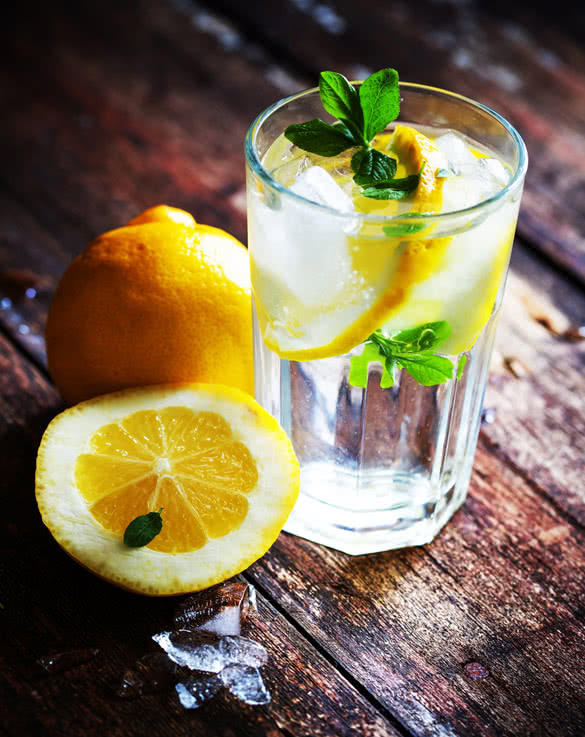 Remember when we mentioned that a mug of hot lemonade could soothe a sore throat or cough? Well, you wouldn't think we'd not share an easy recipe for that, now would you? This is great for kids, especially with the dangers of cough syrup, but do not give it to children under the age of one since they're not supposed to have honey. Otherwise, just heat up a glass of this lemonade and hopefully they'll feel better in no time. Some experts believe that honey coats your throat better than conventional cough syrups, and the warm lemon is soothing.
Note: This is not a cure for any diseases; only something to relieve symptoms of a cold or flu.
You'll need:
1 Cup Hot Water
2 ts Honey
1 ts Lemon (or more to taste)
Make sure the water isn't too hot. Make the water as you would tea then add the honey and lemon. Sip slowly and breathe in the warmth of the drink to help relieve sinus congestion as well.
Diet Lemonade Recipes
The Lemonade Diet, otherwise known as The Master Cleanse, has taken the weight-loss community by storm. Beyoncé has talked about using the diet to lose weight quickly; she managed to lose 20 pounds in 14 days. It's one of the oldest and most popular cleansing diets around mainly because, as we mentioned earlier, lemons are natural cleansers.
Of course, one thing to keep in mind before trying the lemonade diet is this: It's meant for short-term dieting only. Since you greatly limit calories, it's important not to stick to the diet long-term. You do not get proper nutrition through the lemonade diet nor do you consume enough calories to prevent your metabolism from crashing. So stick to it for short-term dieting only, and remember that you may gain some of the weight back over time if you don't keep up a healthy eating and exercise routine. Talk to your doctor before starting any weight-loss journey – especially if you have underlying health conditions such as diabetes or metabolic disorders.
But if you want to know what the lemonade consists of, well, you're in luck. It's very simple really, and the diet literally consists of drinking nothing but a homemade lemonade concoction that's easy to put together.
Some people argue that it's less about weight loss and more about detoxing your body. If you're interested in a quick detox, well this might be what you're looking for as well. Just remember, don't stick to this long-term, otherwise your body will simply go into starvation mode and you'll gain back all the weight you lost as soon as you eat like a normal person again.
Here's the lemonade diet recipe, otherwise known as the master cleanse:
10 oz. Purified Water
2 ts Fresh-Squeezed Lemon Juice (organic if possible)
2 ts 100% Dark Maple Syrup (organic if possible)
1/10 ts Cayenne Pepper (organic if possible)
Just mix the ingredients together and chug it down. It's said that you should consume 6-10 glasses a day while consuming nothing else. It's thought that the lemons help detox, while the cayenne pepper helps to boost your metabolism (spicy foods are thought to do that).
And there you have it, a quick and dirty guide to the lemonade diet to finish out this ultimate lemonade recipe guide.
Hopefully this summer guide will come in handy for the rest of those scorching hot afternoons! As mentioned several times already, play around with the recipes, adjusting sugar and water as needed, mixing in different fruits, and switching out regular water for seltzer or sparkling mineral water. Lemonade is so versatile – more so than you'd probably ever imagined. Whether you're using it for a detox or if you're looking for a unique cocktail, lemonade is a great, healthy option!
Replace a few cans of soda with a glass of lemonade, and eventually, you may not even miss the soda. With less sugar, no caffeine and packed with Vitamin C, your body will thank you for it. Your taste buds will, too.