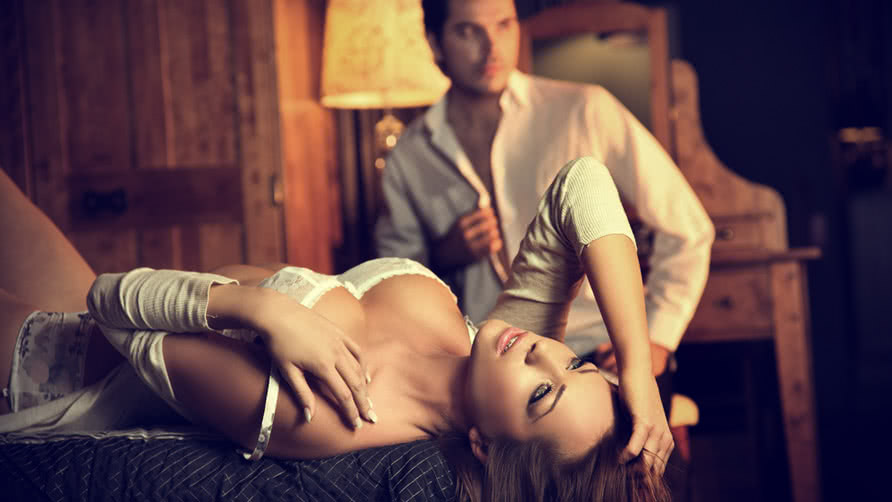 Sure, he likes you – but that isn't quite enough for you. You want him to go crazy for you. You want him to become unable to go through a day without seeing you and kissing you. We understand – after all, everybody wants somebody sometimes, as Dean Martin would say in the song. Well, if it's so – this is how you turn a guy into a crazy person. Make him want you more – piece of cake.
1. Don't Be Available at All Times
You know how if there's no ice cream around, you just simply must have some ice cream? It's that way with most things in life. When you break a heel on a pair of shoes, suddenly those shoes are everything you need and the only pair you can wear.
So, this is our suggestion –spend a crazy sexy weekend with him. Sexy lingerie, mind blowing sex, eating honey of each other, unseen sex positions… Make him breakfast the next day. Serve him coffee in bed. And then – call the co-up. Leave the town for five days without telling him, or simply don't answer the phone. After three days, send a text saying you'll get back at him as soon as possible.
On the fifth day, he'll become an insomniac and that's when you return his calls saying you had an emergency. By the time he sees you, he'll be pretty darn crazy about you and he'll want you more than ever before.
And this isn't the end of it – don't call him constantly. Don't go running out of the bath tub just so you would answer his call. Leave him waiting. You can't let him take you for granted, and be completely certain that he can have you whenever he feels like. Your priority should always be – YOU.
2. Don't Be Jealous
It's him who should be jealous. Don't be a drag. Don't call him on guy's night to check if he's cheating or to check his phone. That way you're letting him know that you're a sure thing and he'll eventually lose interest. Let him be the jealous one.
Have girl's weekend, leave the town once in a while. Go out without him well dressed. Let him worry about where you are, and let him think that tomorrow you might not be there.
3. Be Fresh
That is, keep things fresh. Make him want you more by surprising him once in a while – don't let routine kill your passion. Let him know there's more to you then what he's seen by now. A change of air or simply a change of sex positions will increase his passion for you. Be a fantasy.
We hope that you got interrupted reading this article by him knocking on your door, although it's 2 a.m. He probably wants you, but you can always make him want you more. Just use our little tips. Make him want you more than yesterday and less then tomorrow. We can honestly promise you that – just don't exaggerate – you don't want him in the cuckoo's nest, do you?
3 thoughts on 3 Ways to Make Him Want You More
Great!!!!, i'm so taking your advice.

It works when u ignore lol I actually blocked him off my phone so I wouldnt be tempted to text. Next week I unblocked him told him my phone was messed up. Hung out with him did the whole different positions. Week later he introduced me to his family, now he won't stop texting.

thanx so mch for the advise!!!!am way followin it…..