How to Throw a Great Birthday Party for Your Man
There is not a lot of things that will make you as happy as throwing a birthday party for your husband or boyfriend. But be careful, even though a party can be fun, it can also easily turn into a complete disaster. Prevent this by reading about 5 things you need to know when throwing a birthday party.
1. Be Creative
A key to a great party is creativity, so include all of it you have into planning the birthday party for your man. Do your best to make it a party to remember.
Now, there is a huge number of possibilities and the thing you'll choose mostly depends on your man's preferences. I would always opt for a themed party. If your guy is in his 20s, you can for example organize a party with a theme of his favorite movie or video game. For a man in his 30s, a party with a theme of his favorite sports team could be a good idea. If your man is in his 40s or 50s, a more serious theme, like for example 1920s Hollywood is what you should go for.
2. Buy a Present on Time
SPONSORED
1 Weird Behavioral Trick That Gets Men Hooked On You Like Crazy
This one super-simple thing in your behavior has the power to make men completely addicted to you…
[continued here]
You don't want to run more than you will have to, and believe me there is some serious running when planning a birthday party. Make sure you have a present ready even before you start planning the party.
You will have so many things to do, getting the food and the drinks, inviting the people, decorating… You don't want to end up not having the perfect present for your husband, because you didn't get it on time. Try to arrange this couple of weeks before his birthday. That way you will have enough time to plan a perfect party and you won't be stressed out about buying a present.
3. How to Organize It in a Best Way
Good organization lies in good time management. So, depending on how big the party you're planning is going to be, you need to start planning in advance.
A party for 50 guests requires approximately 10 days, at least in my experience. Here's how to do it all.
Book a place if you're not making the party at your own home and notify people 10 days before the party. Don't forget to mention if the party is a surprise, you don't want it ruined. Buy decorations and order food one week before the party. 5 days in advance get the drinks and store them somewhere safely. 3 days in advance are reserved for final preparations, whatever they may be. Try not to save anything but the actual party for the last day.
If the party will be a surprise notify only people you have to about it. The more people know the bigger the chances that someone will ruin the surprise because of their blabber mouth. So, if your guy will not have any chance to run into half of your guests, those people don't need to know that you're making a surprise party.
Tell your guy that you'll be waiting for him at home (or in a place you've booked) where just the two of you will celebrate his birthday. Bring a costume for him if the party is themed and get a matching one for you – you two are the hosts of the party after all.
4. Remember That You're Making It for Him
A lot of wives and girlfriends tend to get a little bit carried away when planning a birthday party for their partners. Don't be one of them, make it all about him.
If your husband likes hot wings and beer, get hot wings and beer for his party. No matter that you may prefer canapés and white wine, this party is not about you, it's about him. Same goes for the cake, the music and the people you will choose to invite. You need to put your own wishes aside for that day, and to do your best to make your husband's wishes come true.
It could be a great idea to prepare a special surprise for him. You could try to get his favorite baseball player sign a card for his birthday for example. If you're feeling brave enough – hell yeah, you can even jump out from the cake, why not?
5. Ask for Help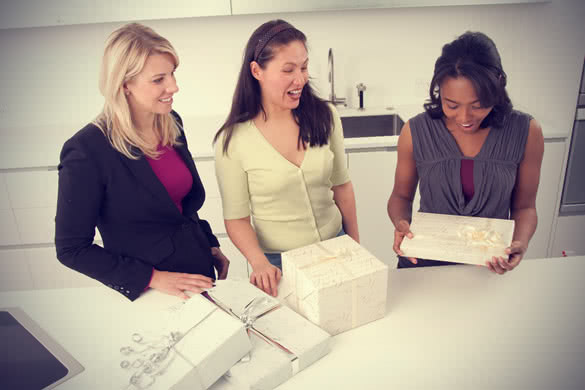 Throwing a birthday party is not an easy job. There are a lot of things to think about, a lot of stuff to prepare and a lot of that could go wrong. So, ask for help. You're not a superwoman and you don't need to do everything yourself. After all, you need to have some strength in you left for partying once everything is prepared.
If you're planning the party as a surprise, of course you can't ask your husband to help you with anything. On the other hand you can ask his friends and your friends. The key is to relax and delegate. You don't have to monitor everything and to approve of every single detail. Your husband's friends are perfectly capable of bringing drinks to the party.
Try to gather a couple of people who can help you and give them all separate jobs. It's better to delegate one job to one person than to several. Also, make sure that none of them is a blabbermouth if the party is going to be a surprise, you don't want it ruined.
Throwing a birthday party is not really as hard as you might think. Of course, there are a lot of things that need to be done, but as soon as you learn about these three things, you'll see that it will get a lot easier. Throw your husband a birthday party he will remember for the rest of his life.
Tell me – was he totally surprised or what?