5 Must Do Tricks on How to Have a Great Orgasm
Although a lot of girls tend to say that it's not about the finale, it's about the love making itself, there is nothing wrong with having a great orgasm. On the contrary – it is quite wanted. Still, sometimes, you need to work on it a bit and here's how. Learn 5 tricks on how to have a great orgasm.
#1 Don't Sleep with Selfish Bastards
Seriously, don't! If the guy is only thinking about himself and his own pleasure, you should not waste your time with him. There are other men out there that will respect you and do whatever they can to make you feel great.
It's widely known that guys need two minutes from a cold start to a finale, while girls need around 20 to reach the same. This is why girls like foreplay so much. If your guy is not paying any attention to the foreplay or to any of your needs whatsoever, ditch him. You deserve a man that will be patient. A true gentleman either waits for his girl to finish first, or does his best to please her after he is finished.
#2 Tell Him what You Like
SPONSORED
What Every Man Actually Wants, But You Probably Do Not Know
Add this 1 simple ingredient to your sexual repertoire and make him sexually addicted to you… 
[continued here]
Unlike guys that tend to get chatty during sex and like to talk about the things that please them, girls are more likely to be quiet on the matter. The most common reason about this is shyness, but really you should get over it.
If a guy can tell you what he likes, there is no reason why you couldn't do the same. You can't expect him to know intuitively what pleases you and turns you on. You need to speak up. Think about it, you don't know what he likes, until he tells you.
Ok, there are regular things that we all can think of, but then there are ones that are different for every person individually and that can light up a bigger flame than anything else could. Make sure you tell him what those things are. Only then you can expect to have a great orgasm.
#3 Touch Yourself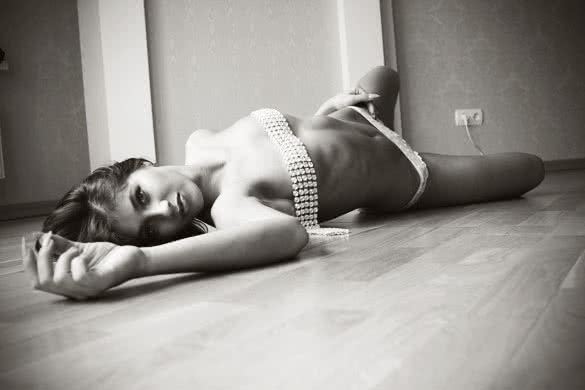 Girls know how hard sometimes it could be to reach the finale. You could be overwhelmed with your problems, or simply not feeling like it. Most women usually give up there, instead of putting a little effort in.
Sometimes, the penetration alone is just not enough to give you the pleasure you need. Well, you know what – do something about it. The easiest thing is to involve your hands. Touch yourself, do things that please you and you'll start feeling it very soon.
#4 Try Different Positions
For most people, there are usually two to three positions they go through during love making. Those are the most common, or the ones you like best. But how can you know that there isn't something else out there you would like even more?
Well, you don't know, so try it. There are lots of different positions, and you should try as much of them as possible, in order to find those that give you the biggest pleasure. Of course, not all at once. Surf the internet or buy some books and try something you haven't tried before. Not only that your new favorite position could be around the corner, you will also have great fun trying new things.
#5 Don't Fake It
Many women tend to fake orgasms when they are not really in the anymore. Not only that this leaves you unsatisfied and frustrated, it also misleads your partner.
Think about it – if you're faking it, you're giving the poor guy the wrong idea that he is doing everything right. Not only that he will continue doing things that he thinks please you, but you won't really reach the most common goal of faking an orgasm, and that is peace in the house. By the way, that is just a lousy excuse not to do something to reach the finale.
Inevitably, one day you'll have to tell your man that you're not really enjoying the things he does. He will normally be confused because he thought that you enjoyed them for all that time. You will end up hurting the guy.
Instead of faking, tell your man what you like or guide his hand to the places that turn you on. You can even show him yourself if you're feeling brave enough. It seems that guys really like that.