Guys usually aren't easy on words, and they don't even get why is it important for us to know where things are going. So, if he's not telling you, and you're reluctant to ask (we all know how awkward that conversation can be), scan his behavior for some of the following signs that will show you whether he wants a serious relationship. Let´s begin!
Most guys are all about taking it slow and just seeing what comes out of it, so they don't really feel the need to share their thoughts on the relationship and the direction where it's heading.
They rarely set out to meet a girl with whom they'd want to be in a committed relationship. They'd rather get with someone who sparks their interest, and figure out what's the deal between them two along the way, depending on how things are going.
The problem is, lots of girls have been in a situation where they've been told one thing by the guy who then turned around and did something they were not expecting. So, in later relationships we feel the need to know where we stand, and keep getting that confirmation that things are in fact going forward.
Sometimes, however, especially early on in the relationship, when it's still not the time for having the conversation, you have to turn to behavioral analysis to figure him out. Maybe this will help:
1. He Calls and Texts You Often
If a guy is really interested in you, and likes talking to you, even just to see how/what you're doing, it means he's taking this thing of yours seriously.
When you find someone you feel that connection with, all those three-day rules when it comes to calling, and basically all the rules altogether, go out the window. If that's what's happening, you're definitely good.
2. You Pass the Distance Test
If you had to spend some time apart early on in the relationship, and you made it through, that's a pretty big deal.
Not many couples can handle being away from each other right of the bat. The calls get less frequent and the whole thing just kind of fades out. But, if you pull through that must mean that this is something neither one of you wants to let go off easily.
3. He Incorporates You in His Life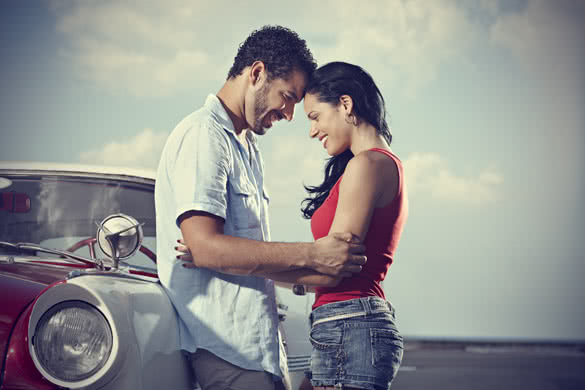 If he wants a serious relationship he realizes that you should become a part of his life. So, he starts making some changes, such as making time and room for you. Now that you're his girlfriend, he is going to show you what he's all about, as well as include and incorporate you in his life.
4. He's Opening up to You
Small talk all day long does not make a serious relationship! But, If he's ready to come to you for an advice, tell you about the problems he's having at work or so, and wants to hear your opinion, that's a clear sign he sees your relationship as something serious, or at least as something on that way.
5. His Friends / Family
If he's not shy when he's talking to you about his friends and family, or if he's making plans about you meeting them, it goes to show he thinks you two are serious. No guy is going to introduce a girl to a bunch of his friends, let alone his family, if he's not sure that girl is someone he wants to make it work with.