So, there's this guy, you're friends on Facebook, you kind of like him, but you don't know how to start chatting with him. Don't worry; there are a lot of proven conversation starters out there. Here are the best 4 of them.
#1 Greetings
Of course, you need to start every conversation with a greeting. You can't just blindside a guy with serious questions right away. Take things slowly.
It's always good to start with a simple "Hi" or "Hello", you can never go wrong with that. However, if you want to be more original, you can say something like "Greetings Earthling, I come in peace and wish to chat with you". Use your imagination and be original.
#2 Make Sure You're not Bothering
Just as you wouldn't like someone to interrupt you in the middle of your work or meal, the guy you want to chat with wouldn't like it either. That is why, right after you say "Hello", you should ask him if you can chat.
It might not be the best idea to ask something like "Can you talk?" because you can create problems for him. Even though you may want just a friendly chat, if he has a girlfriend that sentence will raise a red flag in her mind. Avoid this and instead, say something like "I have some time to kill and I'd like to chat with you if I'm not interrupting".
#3 Find a Common Subject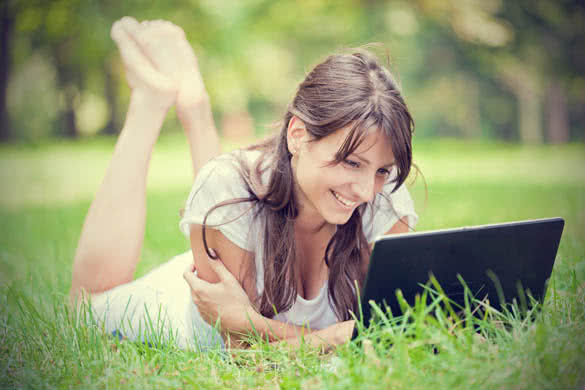 Since you're the one who is initiating the conversation, it is expected that you're the one who should take the initiative. This means that you will need to come up with a good topic for a conversation.
Subjects like politics and religion are to be absolutely avoided. Usually, nothing good can come out of it. Instead, you can discuss music or movies, video games, your hobbies or even work or school, as long as neither of you starts complaining about it. In fact, don't complain about anything and be prepared for opinions different from your own. You can't expect to agree with him on everything.
Make sure that you don't make the whole conversation about yourself. You can ask him about his favorite sport, for example, even if you're not interested in it, it is nice to show respect for something he likes.There are a lot of good questions to ask a guy, depending on what you want to find out about him.
#4 Move on to Anything You Like
If you've gotten this far, you've already caught this guy's attention. This means that he actually enjoys the chat and now you can move on to talking about anything you like.
Still, keep in mind that topics should be interesting to both of you, so boring him with shoes and purses is probably not the best idea. Also, don't use all your ideas up at once. Save something for the next time.