He isn't giving you the attention you expect to get? Maybe making your guy a bit jealous will do the trick. Here are 4 ideas to make him wake up!
It is acknowledged that we all take what we have for granted, and lately he's quite aware that he has you and he hasn't been giving you the attention you need. So now you simply want to pull off the of a good ol' "make him jealous" dance that usually works.
Comparing men to dogs isn't really polite, but they are similar in some situations.
The longer you're away, the happier they are when you're back. You take their toy – that's when they want to play with it most. Again, sorry for comparing. The jealousy dance? These are the moves.
#1 Shut off Your Phone for Two Days
He hasn't been calling lately? Is your phone the cause of your worries? Well, you know how they say: you can only solve your problems by striking the cause. Leave it at home for two days, don't use FB, disappear. After two days you'll have a lot of missed calls. This will confuse him and make him sweat.
Before you do this, do the seduction dance . Wear your best dress, and if the two of you are having sex, make him really remember this night. After things were "going great" he'll be really confused with you not calling or answering. Let him worry a bit.
#2 Guy Friends
You like your guy friends? Spend even more time with them! Especially if you have an exceptionally good looking one. Hang out with him constantly .
While you're with your boyfriend, talk to your guy friend over the phone for at least ten minutes about things your boyfriend doesn't know. Kiss your boyfriend and than take your phone and text your guy friend with that mysterious smile people flirting have. And do it all the time. This will piss him off for sure, but watch out – it may backfire!
#3 Girls Night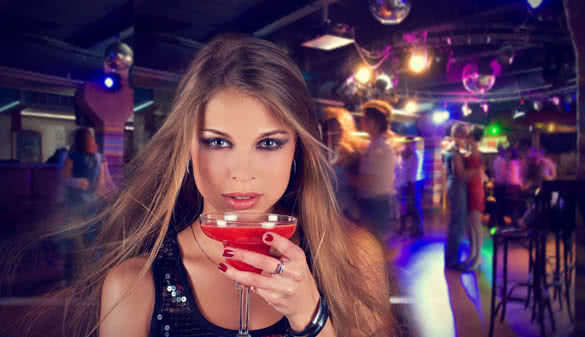 Go to a date with your boyfriend. Wear something super pretty, dress up. Before the date, mention you can only stay for a while. Then, when he's having the best time say you're going to this really cool club. No, he can't come – it's girls night only!
After that, don't answer you phone. When you finally see him and he asks you how was the party, say that what happens at the club, stays in the club. This should really do it.
#4 Go on a Holiday
As Madonna often said in the '80s – we need a holiday. We do. But alone. Pack your things and hit the beach. Alone. With your friends.
This is a certain way to make him remember he still has to fight for your attention and that the courtship isn't over just because you are in a relationship. Be kind and send him a postcard. Because a post card is all he'll be getting from you if he doesn't start paying more attention. You don't pay attention to your girl – you'll be paying for a bottle of Johnny Walker you'll be drinking while trying to get over this girl!
Don't forget to get a sun tan!
So this is how you do the jealousy thing. But still, do think about it – do you need to do all this to make him treat you better – is it all worth it? Or do you need to find someone who will adore you anyway?
If it's not worth it – why bother?
One thought on 4 Ways to Make Him Jealous
Send a "wrong person" text to him that always makes my boyfriend jealous are tell him you have to do something and text him back one-two hours later