Let me start by quoting Alex from the movie He's Just Not That into You: "If a guy is treating you like he doesn't give a sh*t, he genuinely doesn't give a sh*t. No exceptions." Excuse my French, but seriously AMEN TO THAT. I know not calling you and treating you like sh*t really isn't the same thing but the same logic should be applied here.
I'm not trying to simplify men and their way of thinking, I'm just being real – they're surely not as complicated as we make them out to be.
If he doesn't call you after a first date or after a couple of dates it can mean he's been swamped, his dog ate your number, he was hit by a bus and now has amnesia, he's a spineless moron who needs an ego check or whatever reason you'll find in most women's magazines that are out there. But honestly, it probably just means he didn't want to speak to you.
One thing dating experience teaches us over and over again is that guys unlike most girls are very binary – with them, it's either on or off.
SPONSORED
What Every Man Actually Wants, But You Probably Do Not Know
Add this 1 simple ingredient to your sexual repertoire and make him sexually addicted to you… 
[continued here]
Us girls, we tend to over complicate everything, so we can come home from a date and be like, he has the most perfect smile, but I don't really like his elbows plus his shirt was tucked in omg, oh but he has the most beautiful green eyes, I'd love to see him again on the other hand I don't think I want to date this guy. Yeah, a complete jumbled up mess of conflicted thoughts all at once – that's how most of us work.
But it's a different story with guys, and all of my male friends agree on this – it's not about playing games, or waiting a certain amount of hours before making the call or anything else they might use as an excuse, it's about him being either interested or indifferent.
If a man is genuinely interested in you he's going to make it clear.
He's going to call, text or do whatever he can to start conquering you right away.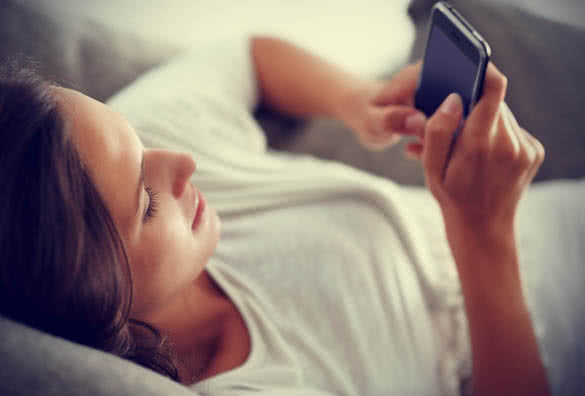 So I guess the answer to our question – what to do if he doesn't call back – is make peace with the situation, rise above it, and, you know, on to the next. You can try and push it a bit, text him, or make the call yourself, there's nothing wrong with that of course, but bear in mind that by doing this you're sort of giving him the upper hand.
Don't get me wrong. It's not going to read like you're being needy or clingy after a couple of texts or one phone call, but think it through. Do you really want to pursue a relationship with a man who needs that kind of a push to continue with it? I may be wrong here but it seems to me that him being sort of meh about the whole thing at the very beginning doesn't look at all promising, or worth your while.