Aries men have super-stamina when it comes to the thrill of the chase, so you better make sure you have the stamina to match if you want to get this one into the bedroom! Read this post and learn how to turn on your aries man in bed.
If you don't like playing hard to get you may as well give up now – but what girl doesn't like playing hard to get? I was once 'friends' with an Aries man for about a year before we got together.
I'm talking an entire year of flirting, and alcohol-infused nights sharing the same bed together and never letting anything sexual happen between us! After a year he told me he was in love with me and that he couldn't be just friends any more.
Luckily I felt the same way. Fair enough, it's an extreme example, but it just goes to show that Aries men are seriously turned on by the chase, and if you deny them of it and lay yourself out on a silver platter, they'll bore of you. Simple as that.
The Thrill of the Chase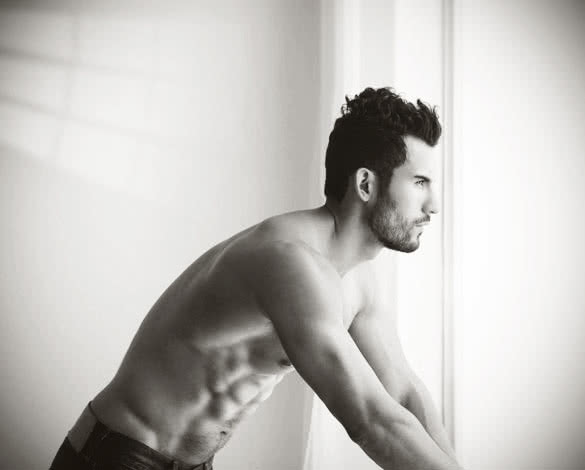 There are a few things you should know about men, and the thrill of the chase…
1. Men, especially Aries men, are highly competitive. What does this mean? It means that your Aries man is attracted to anything that inspires his innate desire to hunt, track and chase down. This is why he loves anything fast, like fast cars and sports; he loves anything that makes him use his brain, like fixing things and figuring you out; and he loves to pursue, and eventually win his prize. Cat-and-mouse games excite him to no end!
2. It's not just about winning, although they really do like to win, and if they think they aren't going to, then they will get bored. Aries men are attracted to the challenge. If there is little or no challenge then the prize becomes worthless. Are you worthless? You are the prize, so make him work for you! This means – play hard to get, but always show him that you're interested and that you want him; just don't let him have you… yet…
3. The chase must never end… Even when you finally give it up, you have to keep that air of mystery about you if you want your Aries man to stick around. Get ready to get back on your feet and keep him on his toes, again and again.
Advertising
How To Lose His Interest In 10 Seconds Flat
Get men to desire, love, and treat you in a way you didn't know exists. How? Learn what a man really wants, but never tells you… 
[continued here]
How to Keep the Chase Going
It may all sound quite exhausting, but it's not really, when you think about it.  Here are some tips to help you put things into perspective.
By keeping him on his toes, you are also stimulating yourself to keep a fire alive, and also to keep that bit of independence that is so easy to lose when you get involved with a guy. There's nothing exhausting about keeping your mind open and using your imagination every now and then!
A very simple way to stop your Aries man from getting complacent is to simply keep your own schedule. Don't cancel dates with your friends, keep your hair and nail appointments if you're that kind of girl, and don't always be available at the drop of a hat. There's nothing exhausting about focusing on your life is there?
When you do give your Aries man some of your time, let him take control. He is an alpha male at heart and he wants to take the lead. So let him lead the way… no effort required on your part, aside from being your sexy little self!
Sex With an Aries Man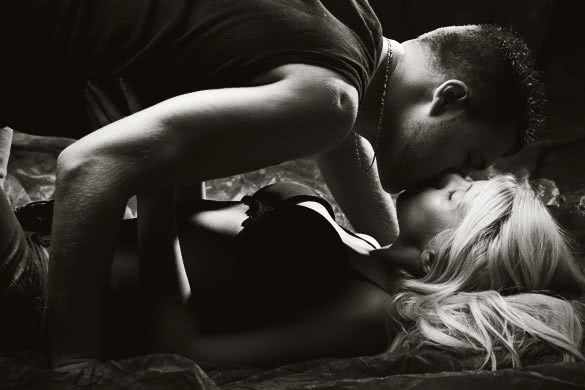 Being the most masculine of signs, an Aries man will certainly appreciate your womanly femininity, and this is one thing that you can work to your advantage in the bedroom! Aries men love sexy, feminine, sensual lingerie that flatters your womanly assets.
They especially like tight-fitted clothes that accentuate your figure; the colour red and anything backless will be an instant turn-on. Aries men will also be seduced by womanly scents and soft flowing hair.
A well-groomed woman is greatly appreciated as she appeals to his 'trophy-girlfriend' fantasy. But remember you will also have to have the wit, intelligence and style to go with it! Confidence and taking a pride in one's appearance are definite assets when attempting to attract an Aries man.  He wants a woman that is worth chasing.
Aries men have a fairly down-to-earth attitude towards love and sex. They don't need to set up elaborate scenarios, or think about the science of seduction.
To them, sex is a natural thing, and a physical expression of what feels good at the time. If you have other ideas, I would try to be careful not to bruise his male ego; remember he likes to be in control of things and take the lead.
Lucky for you he is a physical and fearless lover, with the stamina to go all night long! He likes to play rough, so remember that the dominant role belongs to him, not you; although he may enjoy a bit of hard to get in the bedroom too!
He is imaginative and adventurous, so be prepared to have an open-minded attitude to your sexual excursions… Oh, and if I remember correctly, an athletic body will be of use; I had my legs up over my head half of the time with my Aries man!
You don't have to have the perfect body but flexibility will come in handy seeing as he is likely to be flipping you all over the place to try new moves… enjoy the ride sweetie!
Don't get me wrong though, it's not that he wants a submissive sexual partner, he just likes to call the shots in the bedroom. Hey if he's spent as long as I think he has chasing after your damn fine ass… all over town, the least you can do is let him have his wicked way with you once he's got you in the bedroom!
13 thoughts on How To Turn On an Aries Man In Bed
So true of an Aries man. I had my legs up over my head too

Seriously. Me and this Aries have been going back and forth for a year! And I keep wondering if I'm wasting my time waiting. But I have no issue being mysterious, more so because I don't trust easily. So I pick and choose carefully what I reveal. Bookmarking this page for future use! lol

My sex with an aries man only lasted for a Few minuites:/,I've been in relationships of and on with my aires someday were talk then we won't talk for months then we will again,but he said to me he Care then he say's he's Done?I really do love him?will he ever come back to me?can anybody help?and awnser my question?
I am a aries male…we are decision makers whether right or wrong we don't care….so if we made up our mind …its very hard for us to change it…so chances are less

Are you making yourself too available for him?I think its time you start avoiding him and being more independent and absorbed in your own interests…if he sees that he will come running for you…just never show him that you need him so much…best of luck
#crystal.. I truly understand how disheartened you're with your aries man. I absolutely think maybe he's not ready for commitment or just need space whether to be with you again. Its unpredictable to say he might come back or not. I'm unsure its the chase or just teasing away with your faithful fondness. If I were you, I'll don't wait unless its worth the ride. You can always meet new kind, honest man and make comparisons. You'll get wiser over time. Long term relationship is not advisable cause its ruined certainly.
Goodness! I really do not understand my Aries friend. We have been friends for more that 4 years now and there's lots of flirting going on especially in the last year or so. He gets insanely jealous whenever I tell him about a new guy in my life to the point where he sometimes even becomes nasty! Yet if we go out together he tells everyone were just friends! Then he comes over and holds me all through the night? without sex (not at a lack of trying that is) What on earth does he want?
Me and an Aries have been best friends since high school! 8 years! He's really the only friend I still talk to and hang with after high school. We're together all the time-we do everything together. When he wants to go out, he comes to me. He picks me up, he pays. We both laugh and have a ton of fun together. We never fight. We never argue. We're always carefree and fun, respecting each other and compromising. It seems to be THE perfect match. However, I get turned off by his, what seems to be uninterest in me. Although he could be holding back his feelings from me, idk. I, however, have loved him from day one. Even when other guys have come into the picture-I've always been drawn to him. And he's never had a girl (besides me sophomore year). I'm moving away for 2 years and he says hell fight and hell visit me when he can, but I'm terrified to leave him. I don't want to lose our friendship and I have so much hope that something will come out Of our friendship. I want to be more than friends and sometimes, it seems like we are. But I want him to want me just as much as I want him.
I really do love him.
I leave in 15 days. Ahhh.
I'm a Capricorn. What do i do?
I hate to say this, but leave. If he has not confessed his feelings for you in a romantic way, or if he has not confessed that he has feelings for you beyond friendship, leave. Go on with your life, and don't waste your time wondering if he will or not. We as women cannot help who we fall in love with, and sometimes it's just not the right person.
I agree completely,
I'm a 19 year old Sagittarius and I've been dating my Aries guy(20 years old) for 5 years.
And the sex is beyond amaaaaaaazing ! We have sex at any given hour of the day, we started off as just friends, and eventually started dating, and I'm currently pregnant with his first child! Because the sex is just that great ! I'm promise you a aries male is the way to go !
I have been talking to this guy he is 31 and an Aries, and I am 40 and a Pisces. First, I have never dated or talked to anyone this much younger than me. He started off very interested and very sweet. Sometimes he may go days without texting or calling. I am not used to that, I require attention, and sometimes I just don't get that from him. I don't know if I should just realize he is so much younger, and what we want out of my life may not be the same things.
I'm 15 and i date a 16 yr old Aries and yes i agree i love having sex with him he was my fist we cant lay in bed without doing that but he also caring and a Aries love to know that you really care for them stand by there side no matter what we are so young as you are reading but he has helep me though a lot things u guess think couldn't happen at my age and when a Aries fall in love they really love and hard dating him is the best thing that god has every done he came but was there the whole the best love is the one thats unexpected
awesome tips.this tips very effectively in my sexual life.