Are you wondering what the fall will bring to your zodiac sign regarding love and passion? Look no further, we've got all the answers. Expect the unexpected
If you didn't know, August's Solar Eclipse gave us the ultimate do-over on many levels, love included. So, that said, you can imagine that September is a month for new beginnings. Whether you're looking for love or wanting to take things to the next level, you'll find the month ahead can put the spark back into things.
On a general note, Mercury stations direct on the 5th with the Pisces Full Moon nipping at its heels on the 6th. Now, this Full Moon is yet another interesting one: there aren't any serious aspects to it. Though we have been experiencing quite a bit of emotionally chaotic conditions throughout this year: this gives us a bit of a breather to all of that.
On the 22nd, with the Sun moving into Libra and the transition into two powerful seasons: Autumn or Springtime, depending on where you are- you'll find that transformations abound. The blending of chemistry- both physical and emotional can bring about sparks of hope and long term love dreams.
Aries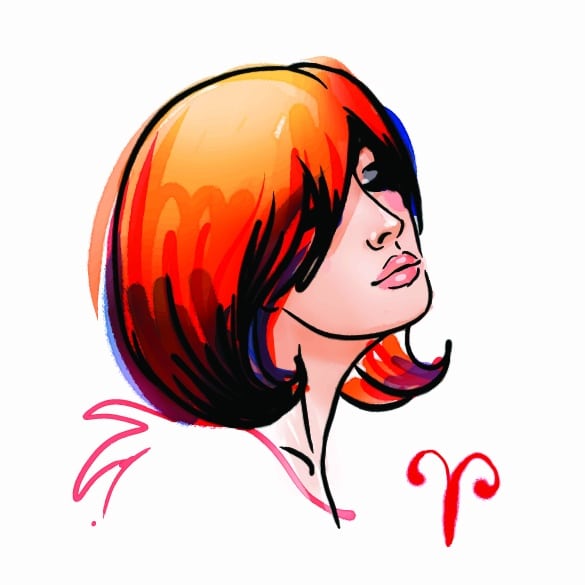 There's certainly cause to celebrate with Mercury's direct station, Aries. The overall astrological weather this month brings a depth, understanding and clarity to your emotional concerns. You will find it much easier to compromise and work things through rather than try to force issues.
Though by mid month you may be feeling you need a little time to yourself, allowing for time to regroup emotionally helps. You will also find that the love lessons you've had, harsh that they may be, play a starring role in developing much stronger bonds.
For those who are single, the conditions in September are just right for finding someone with whom you can connect with on a very passionate level- but also, one that builds a strong foundation of trust. For those in relationships, you may find exploring a few things, both in the bedroom and out helps strengthen your bond on the whole. A balance of healthy boundaries and respect will go a long way for you now.
Taurus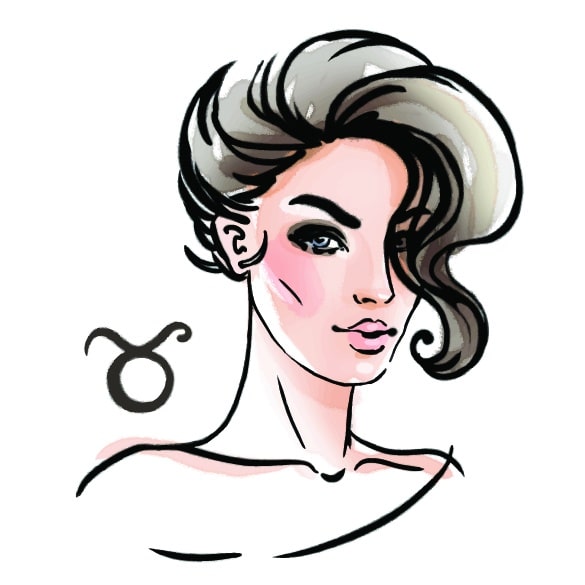 You may be feeling a bit more home-bound than usual, this month Taurus. That's a good thing, too, because you do have some things you want to get sorted there. However, don't get so wrapped up with building a nest that you ignore the world around you!
You may find that if you're in a relationship, your partner is feeling a bit restless and perhaps wants to do a bit of exploring- which is a great thing for you two to do, together. If you're single, you may want to find somebody to share that nest with- and, well, September is going to be a great month for finding potentials.
You can use the energies in the first two weeks to get things on track at home, but, the last two weeks ought to be spent having a bit of fun. You may find that during that latter part of the month, you feel a bit more comfortable in your love life and are more able to get the timing right on quite a few things.
Gemini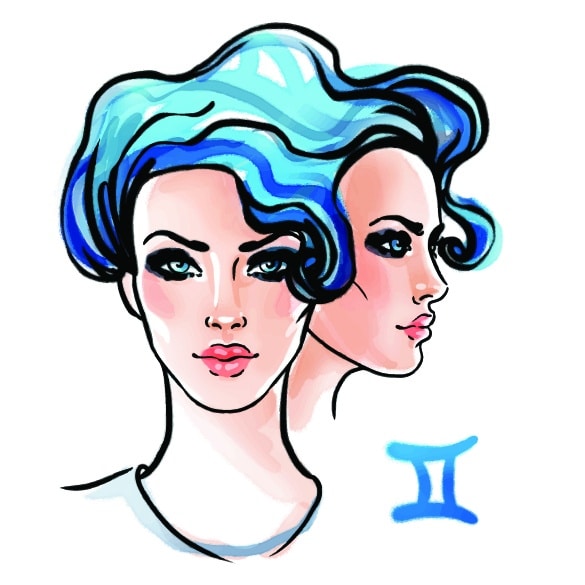 For you, the month ahead promises to be hot, hot, hot, Gemini. You may find that you are feeling quite frisky on all levels- both ready to get out there and mingle but also, quite horny. Though you have likely faced some challenging times in love, you may find September brings your groove back tremendously.
If you find you don't feel quite there just yet- just remember, allowing the pain to hold you back is allowing those who inflicted it to control you still. So, don't! You will discover as you do get out there and explore things a bit, the old spark comes back to you pretty quickly, anyway.
By the end of the month, you will be feeling a bit more commitment minded- so, give in and let yourself have some fun to get your month going on the right foot.
Whether this means bringing life back to a relationship that has been struggling- or getting back up on that dating horse: either way, bringing the spark back to your life should be your priority for most of the month.
Cancer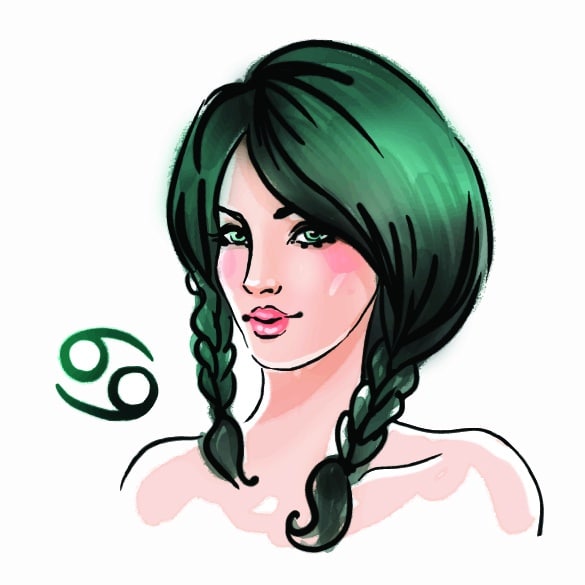 A bit of balance will do you some good this month, Cancer. Though you are more inclined to link sex and love- sometimes, a good old fashioned booty call is just that, and it's good for what ails you. If that's not really your speed, understanding that your partner- or potential partner, is not the end all be all for you may be in order.
There's life outside of love and once you take the pressure off: your love life benefits from that tremendously, anyway. Much of this month will be learning that balance- and also, better understanding your desires in new ways.
This in turn, will make you much more confident and help you forge much stronger more healthy connections. Remember, there is nothing wrong with feeling you deserve better- and even better yet, standing firm for what you know you deserve rather than accepting second best and being let down!
Leo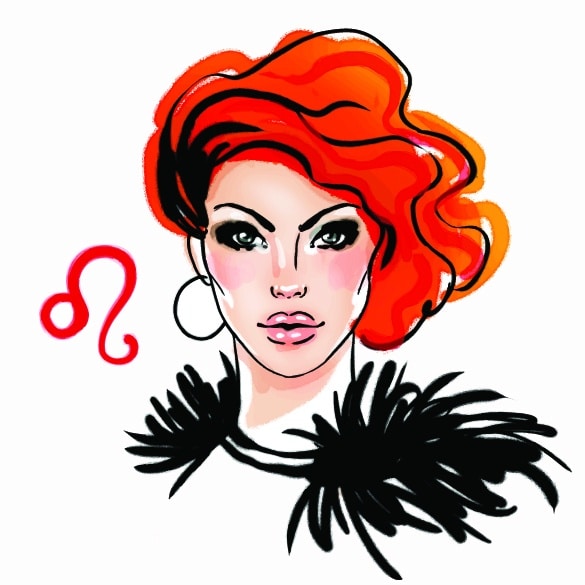 With Venus hanging out in your sign most of the month, you're going to find love is the focus- but also, money. I wouldn't go all out indulgent with either: however, putting the zip back into your love life will be on your mind.
You may feel a bit restless and bored if it isn't- however, if you're in a relationship: resist the urge to get a little strange. Instead, you may find that clearer communication- thanks to Mercury stationing direct on the 5th and the Sun being in Virgo helps you know just what to say to find a middle ground.
You may be shocked at what kind of fun little explorations you and your partner can get into and how much stronger the trust between you can be as a result. If you are single, nothing wrong with doing some exploring on your own and having a great time doing it.
In both cases, there will be some interesting astrological weather at play really pushing a fated feel to everything- be careful not to move too quickly should you get a bit struck by this. Instead, enjoy yourself and indulge in the kind of slow, languid build up that often brings stronger ties. Some things are far too good to rush!
Virgo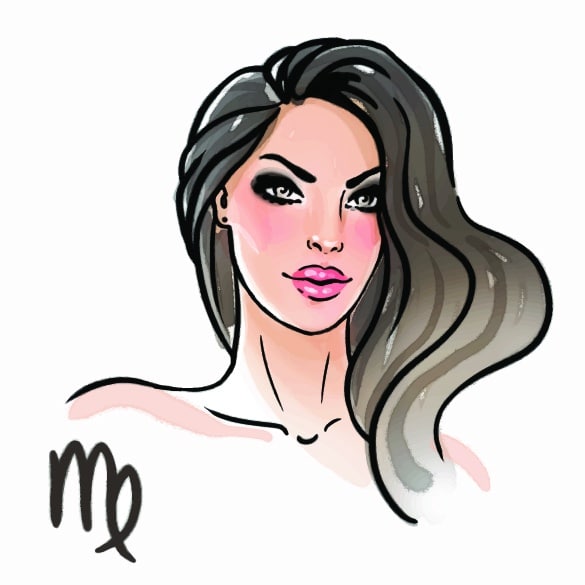 Oh, be careful with that overthinking this month, Virgo! You've got an interesting blend of Mercury- now direct and Mars in your sign which might have you seriously picking apart aspects of your love life: particularly the naughty parts, for the first part of the month.
If passion's not all it's cracked up to be, you may begin to question- in relationships: you might worry you're not enough or maybe you think they're not. If single, you might have just a bit of performance anxiety. Don't!
Be patient with this weird, restless energy and talk it through: if you open up to your partner on this level you may discover that tact, combined with vulnerability makes them feel you trust them in much stronger ways.
You will also discover that you respond the same way- so it's better to be open and understanding, temper your tongue with kindness and build something amazing, there: whether that's with a partner or towards yourself.
However, once we head into the latter part of the month? All your keen attention to detail can translate into some serious sparks flying! Both sexually and emotionally, if you opt for kind open communication at the start of the month, from the 20th on: we're talking some toe curling sexual possibility.
Libra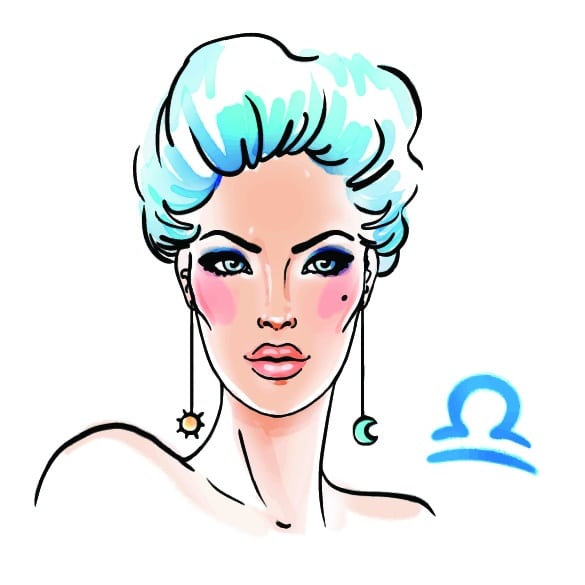 Hubba Hubba Happy Birthday, Libra! Well…later on in the month, of course. You may find your magnetism and chemistry hits a bit of a high note in your birthday months here: and you've got Leo to thank for that.
You'll find that as that fiery energy merges with your own tendency towards balance and pleasure- staying in the moment is not a problem. Particularly when the moments are so nice!
The astrological weather is perfect for those of you looking for love- and not too shabby for those of you in relationships, either. The mood lightens tremendously for the month ahead and allowing yourself time to enjoy is important.
Around the start of your birthday season, you may find that with the Sun's transit into Libra, you are a bit emotional, but, working through those feelings helps.
Once Jupiter and Mercury get into the mix by moving from Virgo into your sign at the end of the month, things smooth out and you can continue to enjoy some passionate encounters. Try not to put so much pressure on yourself or others, and simply be, simply enjoy things as they build for best results.
Scorpio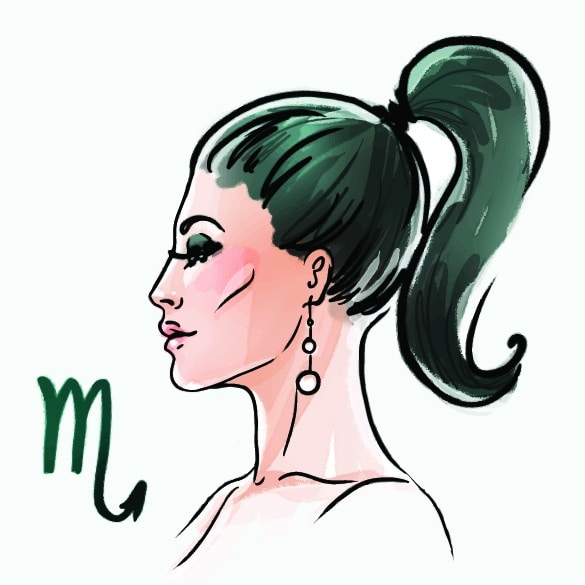 You might be feeling just a bit kinkier than usual this month, Scorpio. Actually, you may just be feeling a bit on the blase side about your sex life for whatever reason- and ready to do a little exploring. You may find that a number of different factors come into play making things very intense- you discover that the lines between emotion, love, sex, and even growth start to blur a bit.
Love and passion may feel a lot more intense, a lot more enticing- and if you happen to be in a relationship, this is a tremendous time to take things to a whole new level with your partner.
If you are single, you may discover some intoxicating encounters- but try to take them slowly and not get ahead of yourself. Sometimes, mind blowing sex is just mind blowing sex. Enjoy it for what it is and don't put a lot of pressure on it: you may find it goes where you want anyway.
Things begin to mellow a bit towards the end of the month and this helps you take the passion and build something much stronger and long term, if you wish to do so.
Sagittarius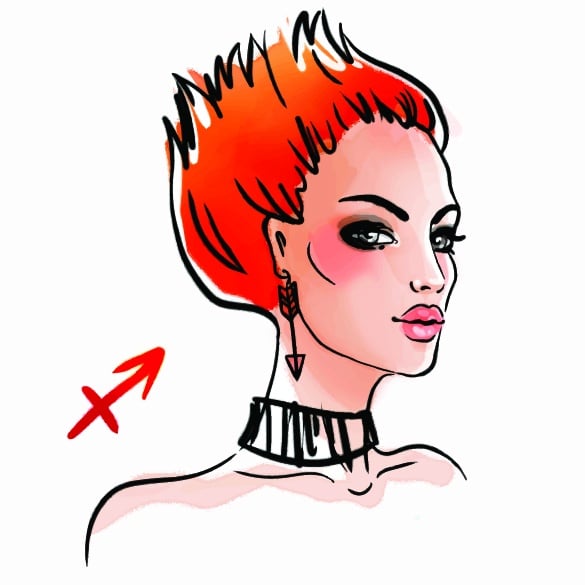 You're going to find that your past blurs a bit with your present- and in doing so, greatly impacts your future in love, Sagittarius. As you come to recognize that no matter how long or how short the relationship with someone: you learn a great deal from every encounter- this helps you better understand not just love of others, but love for yourself.
September brings some introspection, for sure but also helps you to feel much freer for what you learn and have learned about yourself. If you have felt like you've been a bit disconnected either from your partner or even from yourself, you may find these things begin to come together now.
In addition to this, the challenges and the pain you've experienced over the past few months begin to form a strong foundation within you- which helps you expand in many ways.
The way that you love is directly impacted by this and though you may find the end of the month brings challenges: you are up to the task and rise above to enjoy much better romantic prospects.
Capricorn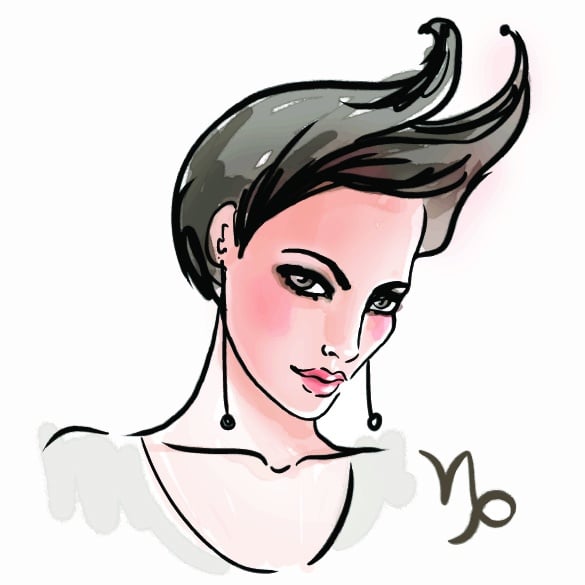 You will discover that this month brings some roadblocks that may be frustrating, but ultimately change everything for you in love, Capricorn. The problem here is not that you are not amazing or that your partner- or prospects are not amazing: it's just after all you have been through, it may be hard for you to believe in yourself and that you do deserve something better in love.
Those insecurities may have you feeling down on yourself this month, early on- but in addressing this, things get much stronger for you. Just after mid-month, you may discover a renewed sense of confidence and purpose, but also? A whooooole lot of lusty, primal earth feelings you'd been pushing down.
Between those two things, you can close out the month on a high note- ready to either work harder with your partner to build a better relationship or confident in not accepting any kind of less-than scenario.
A small start for you would be, learning to simply say "Thank you" when you're complimented. That small start snowballs into you truly believing the kind words said of you and the love shared- is well deserved. Because it is.
Aquarius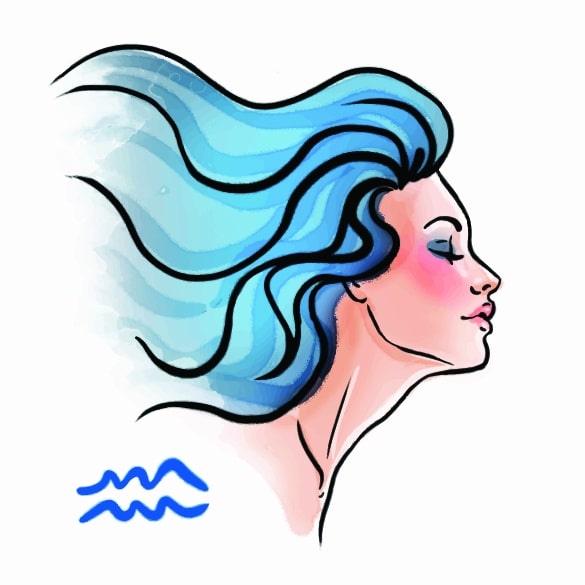 We begin with the moon in your sign- but, the astrological configuration it makes with both the planet of sex- Mars, and the planet of love, Venus denotes some challenges as we begin the month, though they are very temporary. Hang in there!
You will discover that things line up perfectly and this has you feeling a lot more frisky and prone to passion. The configuration you shift into brings about a lot of physical chemistry to start with. So, for those of you in relationships, you may find intimacy and sexuality combine allowing for a lot of passionate reconnection.
For those who are single- you might just find sparks fly with someone and it goes right to the bedroom. Though you may try to keep these things just for fun: you will discover it gets weird, no matter how hard you try to not let that happen.
If you feel like you can be open with this person, singles- why not? Allow yourself to enjoy this and have fun with it but also, be open to the possibilities. By the end of the month, it will be crystal clear if these things have staying power- and you can either take the next step or cut the tie.
Pisces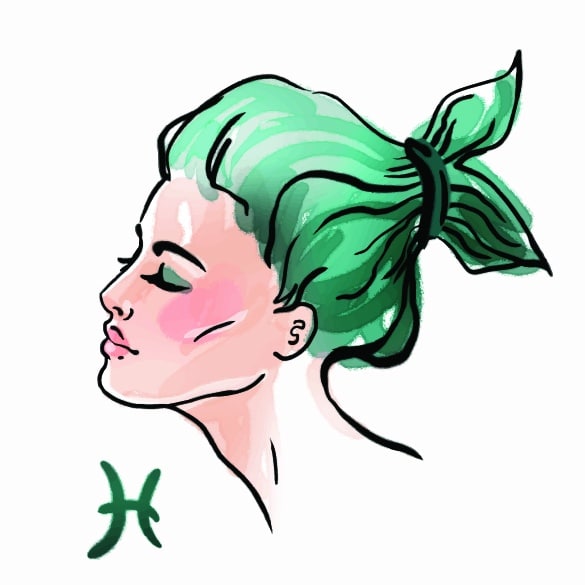 Though you may find this month to not exactly be the best in love, Pisces: a lot of the lessons you're learning are needed. Though hurts from your past may re-emerge, you will discover that facing this and starting your healing process brings about a fantastic transformation in love.
Though it may not be something you have wanted to look at- allowing yourself to break free of old mindsets that have limited your ability to trust will help you in major ways. Take your time, allow yourself to be open and vulnerable, if you are with a partner.
If you are single, allow yourself the time and patience to work through your pain. You will discover the more you work on this, the more open to true love and intimacy you are. This is a very worthwhile time to take for yourself, or, in allowing your partner to see the deepest parts of you.