Of all great things summer is about, we all know that great hair isn't one of them. It becomes hard to manage your locks in the "heat of the moment". But it's not impossible and here's how.
It's hard not to love summer! From your clothing choices, your crawling metabolism to your mood blues, everything gets a refreshing boost with the onset of this beautiful season.
You gear up for all the pool and beach parties in your vibrant bikinis and summer dresses. You also, however, find yourself in a fix with respect to one area that is your biggest (and probably the only) cause of worry during this season – your hair!
Summer sure is great for a lot of reasons, but we also know that our hair becomes dry, dull, unruly and ill-behaved when the temperatures soar. Does that mean you need to walk around with your hair looking like a crow's nest? With these tips, you don't have to.
Here are five excellent ways to take care of your hair and scalp during the summer months, so you don't just boast of a flaunt-worthy body, but fabulous hair too!
1. Keep yourself hydrated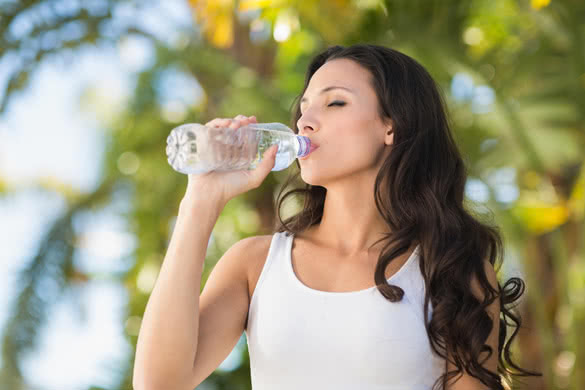 Dehydration is one of the most common consequences of the summer heat, and it greatly impacts the skin and hair. It is also one of the major causes of hair loss and dandruff.
When your body is dehydrated, it tries to supply the scare water to the vital organs of your body, and your hair often gets very little of it. This starves it of essential moisture, thereby making it brittle, dry and frizzy.
Ensure that you have at least 8-10 glasses of water in a day. Make the best of the season's special drinks like lemonade, cucumber water, and fresh fruit juices to keep yourself hydrated throughout the day.
The nutrients contained in these beverages will benefit not only your hair, but also your entire body.
2. Give your hair an oil massage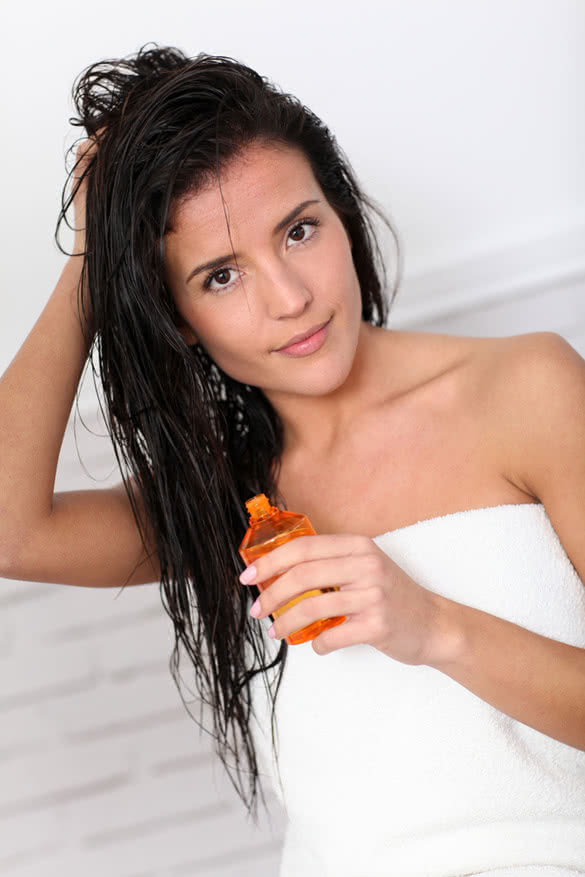 You probably find your hair needing a cleanse every day during summer, thanks to the heat and the constant sweating.
Although it is important to keep your hair squeaky clean during summer (the accumulation of dust, sweat and grime is bad for your hair), give it a nourishing coconut oil massage before showering.
Coconut oil is an excellent humectant that not only moisturizes your hair and scalp, but also prevents scalp infections (xerosis, dandruff, ringworm) owing to its antiseptic and antibacterial properties.
It helps lock in the moisture that your hair can be stripped of due to excessive washing in summer. It also helps protect the hair from the harmful UV rays of the sun.
In addition, massaging your hair with coconut oil helps promote blood circulation to the scalp, thus providing it with essential nutrients.
3. Protein therapy to the rescue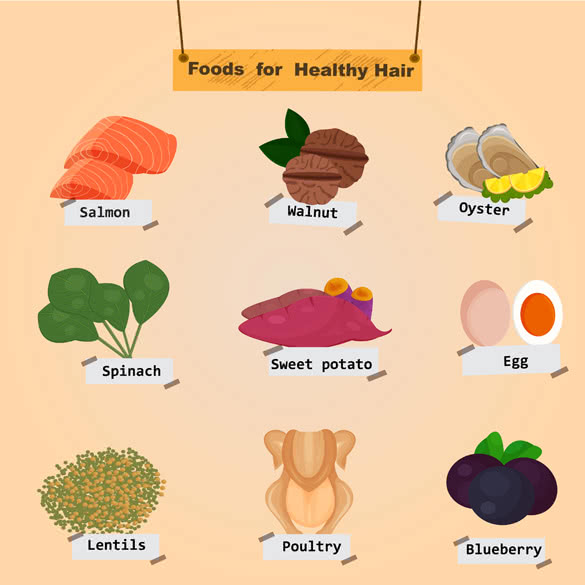 Fitness enthusiasts know the importance of protein very well. Proteins are, in fact, the building blocks of muscle.
Did you know, however, that protein is also extremely essential for healthy hair? Your hair is made up of protein too, and a deficiency of it can result in serious hair problems like weak, brittle, damaged and dull hair.
Make sure to include protein-rich foods like eggs, chicken, lentils and low-fat dairy in your daily diet. You can also treat your hair to a protein hair mask once a week.
Mix the yolk of three eggs with one tablespoon of olive oil. Apply it on your hair and scalp and leave on for 10-12 minutes. Wash it off with a gentle shampoo.
4. Avoid excessive heat styling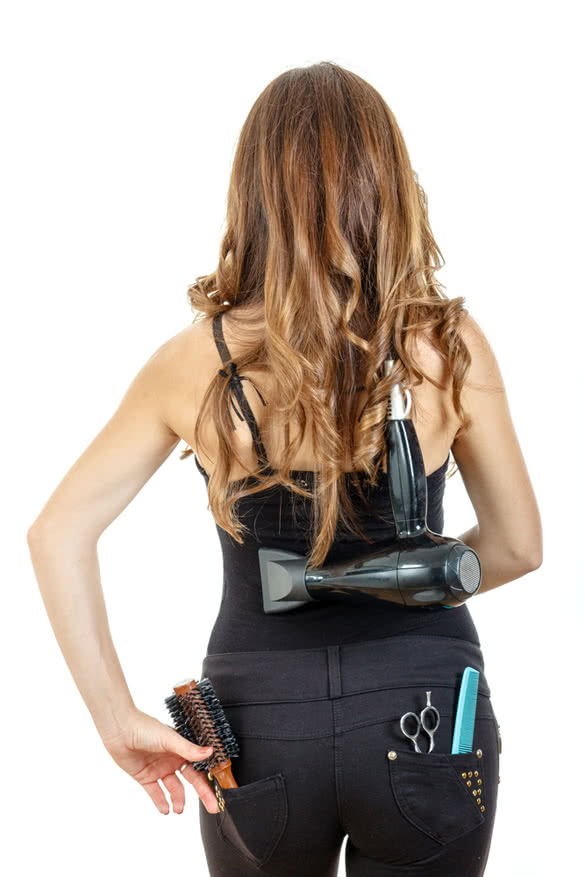 You always rely on hair tools like dryers, curling and straightening irons to make your mane look presentable.
Rarely do you think about the harm that heat styling could be causing to your hair.
According to the American Academy of Dermatology, excessive heat styling can result in serious hair damage to the outer cuticle such as split ends, dullness, brittle hair, flyaways, and increased susceptibility to breakage.
Try to avoid using these tools regularly. Whenever you do, make sure to use heat protective hair products. It's always better to let your hair dry naturally and breathe free!
5. Protect your hair from the sun and chlorine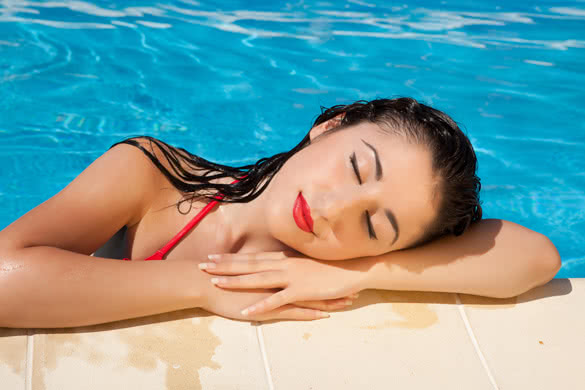 One of the best things about summer is being able to take a refreshing dip in the pool or the beach every day.
However, the harmful chlorine water and piercing sun rays don't do the hair any good!
Make sure that you cover your hair with a shower cap before entering the pool as chlorine can strip your hair off its natural oils making it dry and increasing its porosity.
To protect your hair from the harmful UV rays, try to use shampoos and conditioners that offer UV protection.
Make sure always to cover your hair with a hat or a scarf whenever you step out in the blazing heat. Follow a healthy diet rich in fruits, vegetables, fish and poultry and low in sugary and starchy foods. All of these can play havoc with your hair.
Ladies, make sure to let your hair down this summer!