Tired of trying to get the "look" and having it fall flat? No need to fret over humidity, sweat or movement - hot rollers are the way to go for all-night, Playboy-worthy hair!
We all remember sneaking a peek at our father's playboys: gorgeous women sprawled out like kittens on exotic animal skins and luxurious four-poster beds. Many of us grew up emulating these confident, entrancing beauties. We either wanted them, or wanted to be them.
As we grew older, we realized that posing nude wasn't at the top of our feminine aspirations. Still, we have become enthralled with the iconic sex-appeal personified by these flawless ladies in print.
The sweltering heat is at an all time-high, so it's time to turn the heat up even more with some sexy, voluptuous, Playboy hair. No matter what the color of your hair or the shape of your face – the classic "Playboy" hair is a timeless style that all men swoon over. No need to get nude (unless you want to)!
Forget the pin-straight boredom and let your inner sex kitten romp. Put on your tightest black dress with your highest heels and get ready for some hair play. It's time for a change.
Ladies – set down your straightening shampoos and get ready to rock some steamy, flirtatious, Playboy hair, MADE EASY! Forget the trip to the salon and the conundrum of your round-brush, the power lies in your hands.
Playboy Hair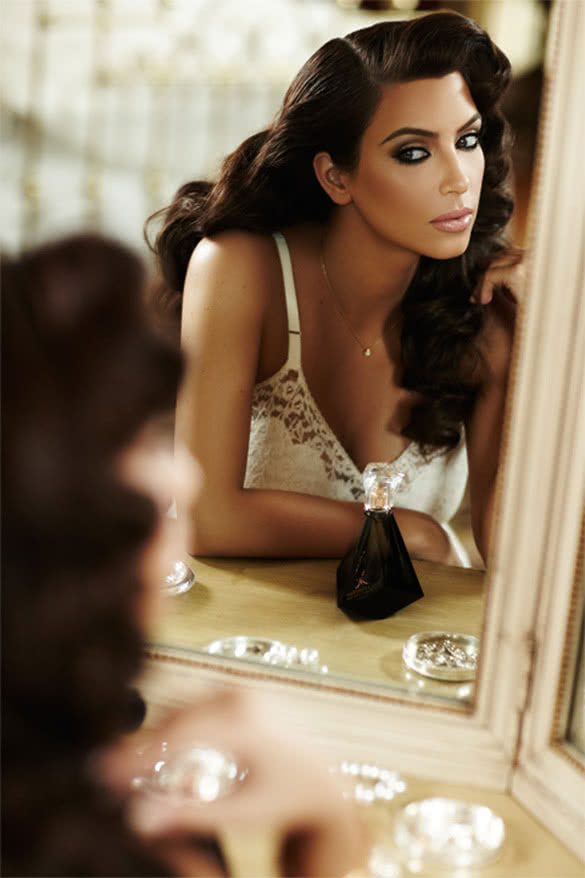 There is nothing sexier than long, sumptuous, luscious locks. Sexy sirens like Kim Kardashian, Pamela Anderson, Holly Madison and Carmen Elektra all rely on the timeless sex appeal of vampy, voluminous Playboy hair.
Best for: Healthy, medium-thickness hair with layers. Bangs optional.
Occasion: Anytime you want to be seductive and stand out: Clubbing, romantic dinners, sexual rendezvous, modeling and special events.
Average time: 30 min – 2+ hours
Difficulty (1-10): 5
What you will need:
Tools:
Hair dryer
Teasing comb
LARGE hot rollers
Small curling iron
Products:
Volumizing Shampoo and Conditioner
L'Oreal Professional Volume Extreme – $16
Frederic Fekkai Full Blown Volume – $23
Dove Volume Therapy – $5
Volumizing Mousse
Kenra Volume Mousse – $10
Jon Frieda Luxurious Bountiful Body Mousse – $7
Sammy volumizing Mousse – $4
Volumizing Hairspray (aerosol)
Kenra Volume – $17
Big Sexy Hair & Play Volumizing – $12
L'Oréal Professionnel Texture Expert Infinium 3 – $20
Herbal Essences Body Envy Volumizing Hairspray – $4
Freezing Hairspray (aerosol)
Matrix Extra Freeze Trix – $16
Aussie Instant Freeze – $4
Professional Freezing Hairspray – $4
Biolage Styling Freeze Fix – $14
Light Shine Spray
Bumble and Bumble let it Shine on – $26
Aussie Hair Insurance Heat Protecting Shine Spray – $3
TGI BedHead Head Rush Shine Mist – $12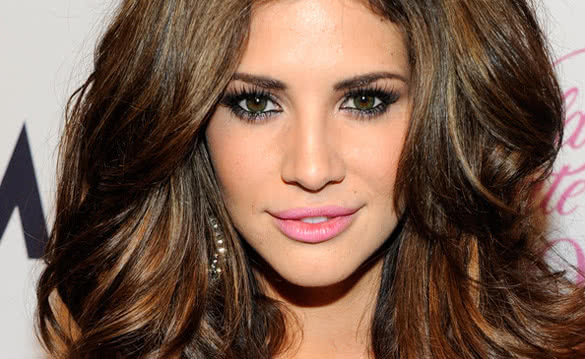 Get the Look in 15 Steps:
Wash your hair thoroughly, and go light on the conditioner. Try to avoid putting too much conditioner around the root-area.
Towel dry hair. Focus on absorbing the water from the hair, instead of rubbing and chaffing it (this causes damage).
Generously apply volumizing mouse (or thickening spray) to roots of hair, let sit for approximately 5 minutes.
Blow dry hair on hottest heat setting. Do not use a brush, as this will cause breakage. Focus on drying the scalp and root areas first. Make sure to continuously flip your hair upside down and then back around. When your hair is dry, it may appear extremely fluffy and slightly frizzy; this is to be expected.
Section off the hair. Make sure that the hot-rollers have had sufficient time to heat to maximum heating level.
Sections should include the top of the head (from the forehead back to the top-part of the back-of your head). Make sure you have at least four sections; the top, the right and left sides and the bottom-back. If you have thicker hair, feel free to use more hot rollers- the more the better! Just make sure you do not forget the top; as the top is going to give your roots that full and glamorous "bounce."
If you have bangs, leave them just as they are and style them as you normally would.You can opt to curl them if you choose.
When wrapping the hair around the rollers, make sure each section has been gently combed through with the teasing-comb. Spay the root area at the base of the section with a light mist of volumizing hairspray. Next spray the middle-to tip area with a light mist of shine spray. Wrap the hair under, and around the rollers. Secure them tightly with pins. For extra volume (if your hair isn't too damaged or easily frizzed), tease the root area before wrapping around the rollers.
Once all of your hair has been pinned back in rollers, spray your head with another mist of volumizing hairspray.
The next part is slightly up to you; as you can let the rollers sit for fifteen minutes or all-day. Keep in mind that the longer your hair is pinned in the rollers, the longer your hair will stay intact. Keeping the rollers in your hair for a longer amount of time will keep your hair from flattening or becoming straight. For an average night, I recommend at least 30 minutes. Take out the rollers (To save time, do this after you are dressed and your makeup is done). Make sure to be delicate when removing the rollers, as you do not want to flatten or frizz the hair.
Once all of the rollers are out, flip your head upside-down. Using your fingers, gently and lightly comb through your hair, rustling it as you do it. Avoid "brushing" or "combing" your hair with your fingers; the fingers should be used to slightly loosen the stiffness so that the curls will unfurl.
Next, using your small curling iron, curl the tips. Choose random tendrils. And curl as much as you want. Vary the sections which you curl. You can elect to curl just in the front or all around; the more that you curl, the curlier the tips will be, which is a personal preference.
Again, rustle through your hair with your fingers. If you desire more volume, you can tease additional sections at the roots.
If you have bangs, style them as usual. If you're wanting a more "pin-up" look, curl your bangs under, and then hairspray. You may elect to use a hot-roller to curl them under while the rest of your hair sets. Sculpt and move your hair so that it lays the way you want it to stay.
Finish off the hair with extreme-hold hairspray. If your hair easily holds a curl, you can elect to give your hair an extra spray of shine. If your hair easily falls, you may want to skip the extra shine spray.
At first your hair may look huge, but this is to be expected! Over the course of about 30 minutes, your hair will slightly fall and look less "gigantic." Feel free to rustle your hair to hasten this process, but keep in mind to be gentle, as you do not want to frizz your hair.
Frizzies
If you notice that you have any small "frizzy" hairs, you may use a very small amount of serum or conditioner to single these hairs out. Do not apply to the whole head, just the frizzies.
Added Extras
There are many fun add-ons that can be embraced with your sexy, voluminous, Playboy hair. Adding a silk flower, spray with a slight sparkle and barrettes can be a fun way of accessorizing your hair with your ensemble. If you have a sultry night planned, consider spritzing your favorite sexy perfume in your hair.
Awesome Extras:
Kryolan Glitter Spray – $9
Jerome Russel Wild Glitter Spray (gold or silver) – $7
Aquolina Pink Sugar Perfume Hair/body Spray – $15
No matter what the nightly occasion, any dress-up event will be sexified by adding the luxurious volume and curl of glamorous, Playboy Hair. Be the center of attention and get the classic, seductive look that will never go out of style. Make your man (and every other man!) fall in love with your sex-appeal and alluring elegance.
[Read: Top 10 Celebrity Hairstyles to Try Out This Summer ]