Beautiful, healthy hair represents youth and social status – regardless of how you'd want to sugar-coat it. So when it comes to your hair, treat every strand like a little thread of gold.
It's been said that hair doesn't make a woman, but good hair definitely helps. That is why you have to, under all circumstances, take proper care of your hair as much as you possibly can.
If you think about it, your hair has the ability to change your face shape, make you seem more appealing and 'fertile' to the opposite sex, and even take years off your age – depending on how you choose to shape it. It's no surprise that it takes so long to grow. After all, anything worthwhile takes time, right?
However, there are a few things you can do that'll mess your hair up in no time – leaving you in a dire strait trying to fix what went wrong. If you're like so many women who have no idea how to properly take care of your hair, take into consideration that we've all been there at some point in time during our busy lives. Have a look at the following seven deadly sins of hair care – and avoid them at all costs!
1. Rubbing wet hair dry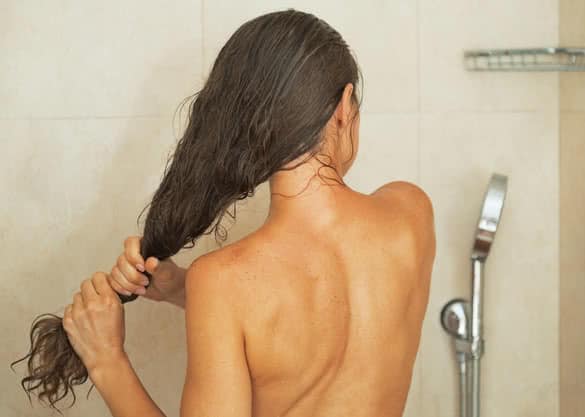 Your hair is most fragile when it's wet, so by rubbing it dry (which most of us tend to do) you're causing more damage to your hair than necessary. Instead, why not dry squeezing the remaining water out and dabbing it with a dry towel. This works especially well if you live in a warmer climate where drip-drying is doable. Once it's dry you can then start brushing it out to avoid irreparable damage to your hair strands.
2. Applying heat often
Us ladies love using our extremely expensive flat irons and volumizing hair dryers, and understandably so. However, the heat from a flat iron can cause damage to your hair even at lower temperatures – especially if your hair is still damp, have been bleached, dyed, or even permed. You may not notice it straight away, but your hair may look a little bit lifeless and dull after a while – perhaps even show some signs of singeing.
3. Washing everyday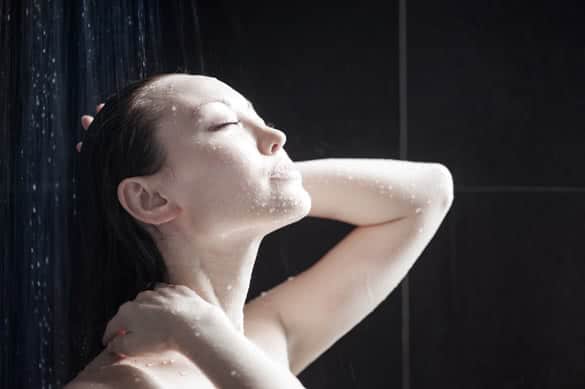 As with your skin, your hair needs natural oils that are hard to replicate in a bottle form. Thus, by washing it daily, you're stripping your hair of those essential oils used to keep your hair smooth and shiny. This then creates a typical dryness, perhaps even hair fall that you'd want to avoid at all costs. Remember, everything in moderation is acceptable. So if you naturally have oily hair, don't be afraid to wash it every second to
This then creates a typical dryness, perhaps even hair fall that you'd want to avoid at all costs. Remember, everything in moderation is acceptable. So if you naturally have oily hair, don't be afraid to wash it every second to third day, but avoid a daily routine.
4. Never cleaning your brushes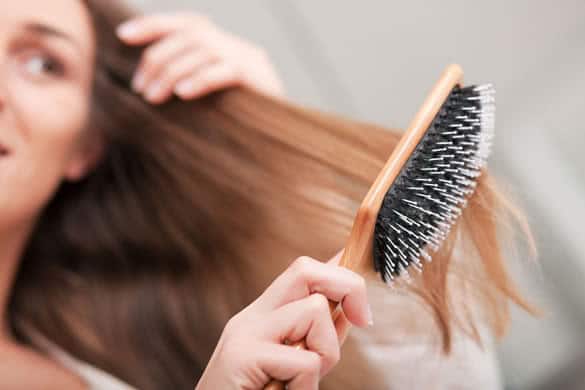 You'd be surprised at the amount of critters and microscopic germs you'll find when looking at your brushes from an extreme close-up angle. However, most of us tend to forget about cleaning those while we're busy making sure we shampoo our heads regularly. You don't necessarily have to go all-out when disinfecting your brushes – especially if you have a sensitive scalp. So stick with your regular shampoo, in a sink of warm water, and make sure you wash between the bristles.
5. Pulling hair too tight
You may be all too familiar with the dreaded receding hairline if you've been pulling your hair tight into a ponytail. Don't panic! It takes a while for the effects to show, but it's the easiest way to cause breakage and hair loss. So whatever you do, don't forget to release some of that tension on top of your head. Not only will you experience fewer headaches caused by tightness, but your hair will last longer as the years pass.
6. Adding too many chemicals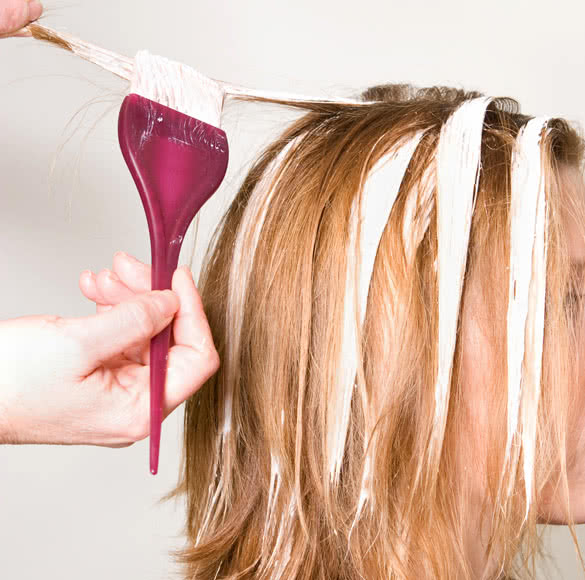 We've all been there – changing our minds when it comes to wanting to be a brunette or a blonde, or even bleaching. These types of chemicals change the inner structure of the hair – making your hair more susceptible to damage. It's okay to go this route every six weeks but keep it simple. If possible, avoid bleaching and opt for a hair-friend(lier) option suck as highlights. You won't regret it, and your hair will thank you.
7. Brushing your hair too often
Apart from the fact that you're causing your hair to get dirty, quicker, you're also potentially causing unwanted split ends and breakage. It's a good idea to brush your hair once or twice a day, but that's where it should stop. Over-brushing will cause your hair to fall out quicker, due to the pulling action, and leave you with added tangles if you're using a cheap brush. So my advice: don't be an overeager hair brusher.
The good news is, if you find yourself being a victim to the seven deadly sins of hair care, you don't have to worry. I know the struggle. As women, we're never satisfied with what we have. If it's short, we want it long. If it's straight, we want it wavy.
If it's blonde, we want to try being a brunette. Admit it, ladies, we always want something we don't have, which means we'll do about anything to get it – even if we weren't born that way. However, this can cause long-term damage to your hair, taking years to fix. So why not embrace what's been given to you, and attempt everything in moderation. Too much of something is never a good thing, so don't fall into the trap of always wanting more than you need.
"If your hair is done properly and you have on good shoes, you can get away with anything." – Iris Apfel