While fine hair can have its advantages, especially for those straight and sleek hairstyles, it can also appear lifeless at times. Here are some haircuts for thin hair to make it look thicker.
In many ways, fine hair is one of the easiest to manage, as it tends to be better to condition and holds the shape of hairstyles well. It is also versatile and there are many ways in which to have your hair cut and styled to make it seem thicker than it is and add that much-needed volume.
One example of fine-haired inspiration is model Karlie Kloss, who opts for clever layering in her haircuts to frame the face and add depth to the shoulder-length styles. Finishing the style with a volumizing blow-dry means that her hair always appears full and glossy.
Now, you'll see some suggestions for haircuts for thin hair and how to possibly make your locks look thicker.
Layer it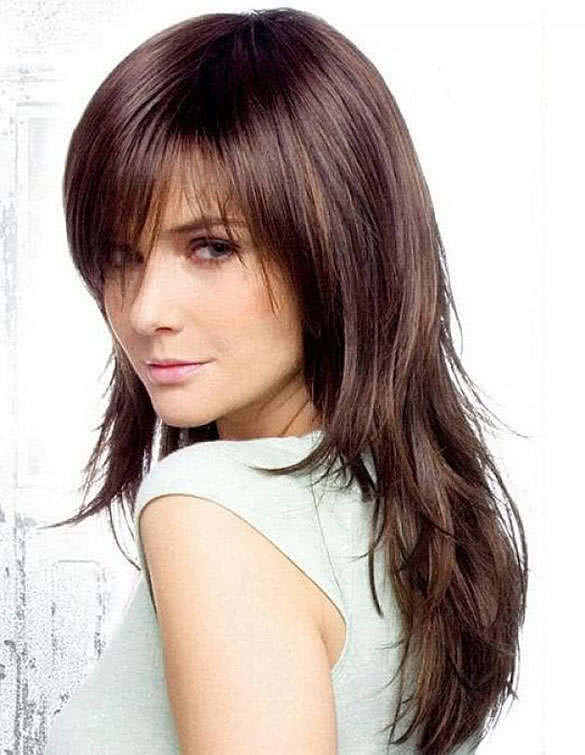 One of the best ways to add volume to lifeless hair is choosing a cut with layers. Ask your hairdresser to cut into the finished hair style to add texture and depth throughout the hair – this is usually achieved once the hair is cut for length and dried, then going over the style with scissors and cutting at particular angles.
Do not try this at home, as it often takes a professional to know how best to layer the hair to shape your face, how to hold the scissors and how to angle the hair to add the volume. Layers work especially well with short bobs that end at the jaw line, but can work equally well with long hair that can otherwise seem lifeless – by adding a few shorter layers around the face and jaw to mix it up.
Short and sharp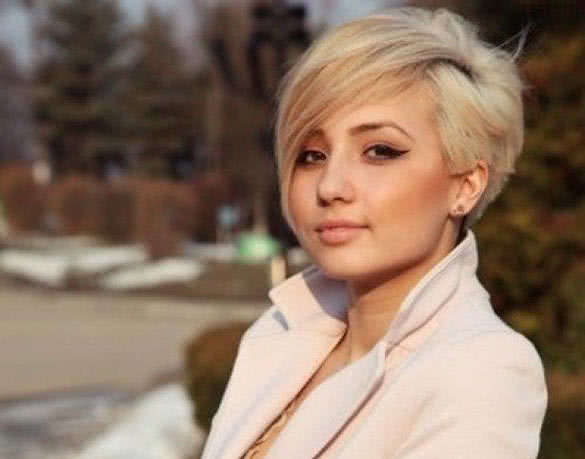 Many people with fine or thin hair opt for short hair styles. Regular trims can help keep the hair appearing fuller (so never skip a trim). Short hair dos such as blunt bobs can give the illusion of thicker hair as it lies well around the face shape.
Short bobs can look very trendy and there are lots of varieties to try – such as Alexa Chung's full fringe and longer sides (shorter at the back), which is best suited for people with fine hair rather than thick, coarse or curly.
Pixie crop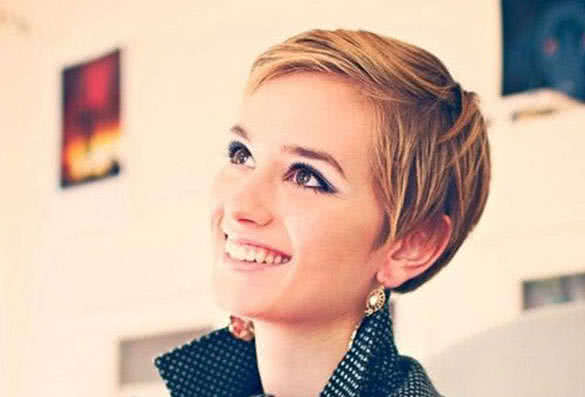 If you're feeling brave, there are always the super short hairstyles, which take away the issue of whether your hair is fine or thick altogether. Emma Watson wore the pixie hairstyle especially well. It can be cut in a way to create texture, which can be styled using sprays and hair wax or serum.
The pixie crop is not for everyone, and suits some face shapes more than others (such as oval and heart shaped) so be sure to ask your hairdresser for advice. One thing it does do is take out the issue of how fine or thick your hair is, and it is so super short, it always tends to looks the same texture/volume.
Fringe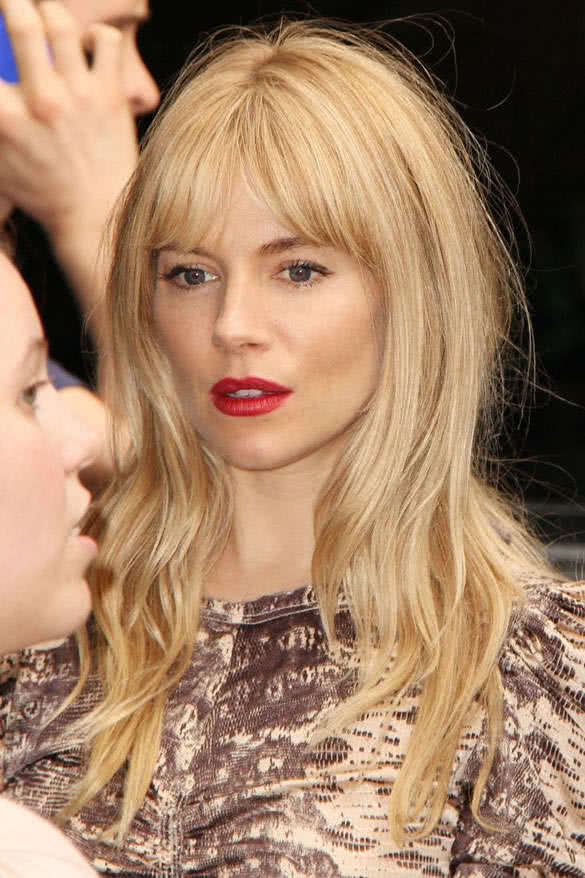 A fringe, whether full or side, can be the key ingredient to add fullness to flat hair. The important part is to keep the fringe well-maintained, which means regular trims to help keep its shape.
Should you go short or long?
Longer hair can tend to appear thinner, but this is often because we neglect to keep it trimmed properly or in good enough condition (with hair masks and minimal heat products). If you keep long hair in good condition, there is no reason why it cannot look volumized, particularly if you cut layers into it. However, short hair is often the cut of choice for those with fine textured locks.
Styling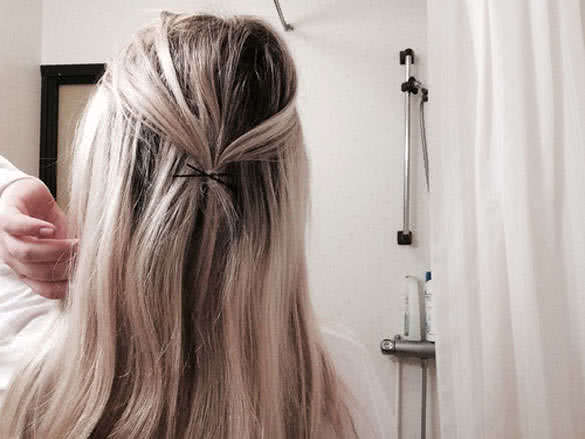 Once you have opted for a haircut that helps achieve a more volumous look for fine hair, the styling is the next important part. Dry your hair with your head tilted upside-down for added volume, and use a spray on the roots to boost the exposed base of the hair follicles.
Ensure that hair is completely dry, as leaving the hair with moisture can make it look fly-away or frizzy. Do not over-straighten the hair with straightening irons, as this can often take away any volume you have managed to create during the blow dry. Scrunch the hair in balls in the palm of your hands when styling to keep adding texture.
One of the best styles to add texture is to curl the hair or to backcomb – but do not use heat on hair or back combing techniques too often, as this can weaken its overall condition.
Coloring
There are a number of coloring and shading techniques that can add volume to hairstyles, including streaks of color or ombre. Your hairstylist can advise you on what would work best for your hair.
In many ways, fine hair can be a blessing – it is easy to dry, style and keep in control. However, from time to time, fine hair can appear thin, lifeless and even greasy and flat. Luckily, you can manipulate the hairstyle by cutting it appropriately to 'fill it out' (in the same way that you can style hair to make it appear thinner).
Experiment with the best 'look' for you – whether that is a funky, modern and sharp fringe, a daring and extra short cropped do, a textured and layered bob or mid-length look.
What works for you? Do you have fine or thin hair and manage to give it a cut to create volume? If so, we would love to hear your tips and haircut advice! Please drop a comment below to help out other readers who might need some 'thinspiration' for their hair and how to give the illusion of a thicker style.