Finding your most flattering hair shade is not an easy thing, but don't worry - we have found the best ways to find a perfect hair color for your skin tone.
Fall is the perfect time for a style refresh, and this includes your hair too! After a long summer, your color might be looking a bit tired and grown out from the summer months.
With the deeper color schemes coming back in season from a deep berry lipstick to gorgeous jewel-toned sweaters, you want to make sure that your hair doesn't have you looking washed out.
But the most important question you may ask yourself is – How to find the best hair color for my skin tone?
The first step to understanding your most suitable shades is looking at your skin in its natural state. Before ever trying to determine your undertones or complication level, it's time to take your makeup off.
This will prevent mismatches because sometimes we get undertones wrong with makeup too. In addition to makeup avoid any self-tanner as well. Think of this as a fresh start!
Find your undertone
Look at your bare face and notice what colors are coming through. What color do you see in the under eye area? Do you have redness?
Normally we hate the pigmentation found in the under eye area but today it will be very helpful in seeing undertones. These are key things to look at when understanding your undertone.
Cool – Blueish Under Eyes & Some Redness
If you have Blueish Under eyes and some redness on your cheeks, you are most likely cool toned. The veins on the underside of your wrist will also appear blue which is another way to tell.
The redness will occur most in a fair skin (think Zooey Deschanel) but cool toned skin comes in all shades. In very dark skin, the blue undertone may appear more grayish, but it will be striking against bright colors much like Lupita Nyong'o.
If you are more medium to deep toned you may notice more of a blue-purple under eye area and slightly more blue-purple veins.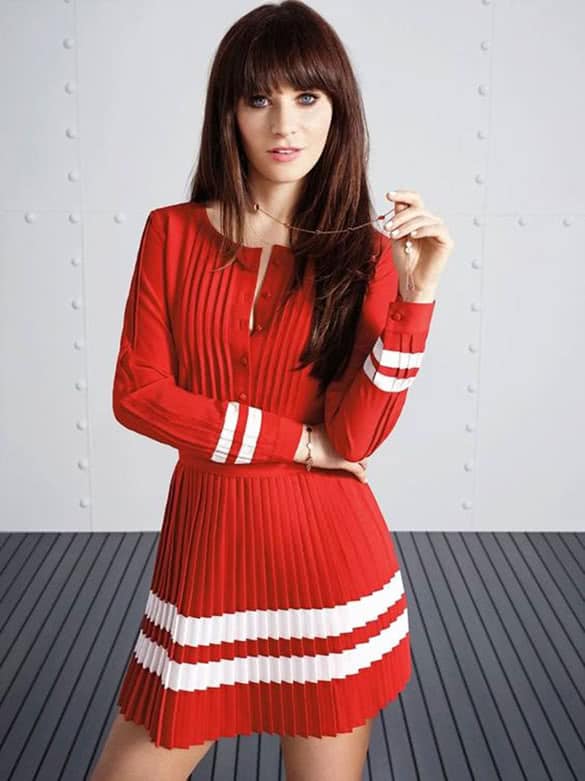 Warm – Greenish yellow under eyes and undertones
If you're warm, you'll notice a more yellow under eye area with some greenish undertones. Warm skin tones typically don't have any redness and will have a more green appearance to the veins on the underside of the wrist.
Warm undertones are most common in light, medium to dark complexions and are rarer in very fair skin. A celebrity who is a gorgeous example of medium warm skin is the one and only Jennifer Lopez.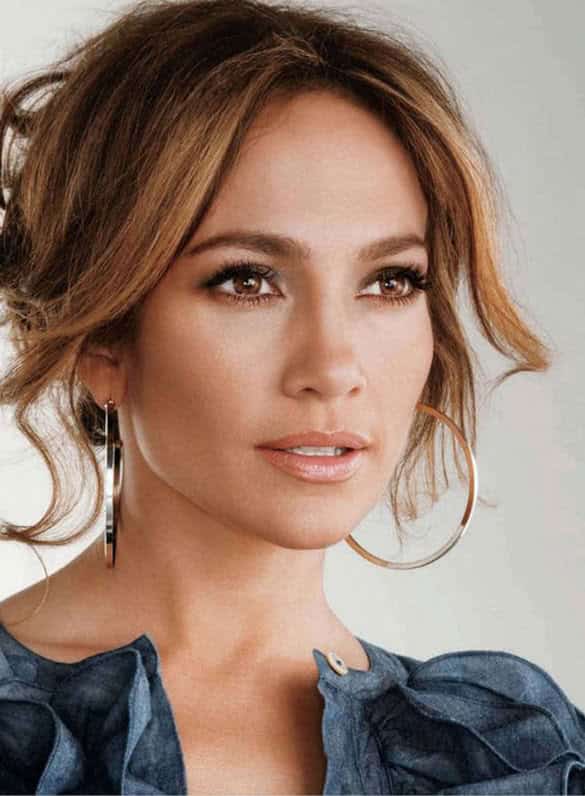 Neutral – A mix of tones without distinction
If you're having trouble matching your skin to blue or yellow undertones, you may be one of the lucky few with a neutral complexion. Neutral skin tones can often pull off all sorts of hair colors, which allows a big variety of choices.
Using highlights and lowlights is a great wait to achieve a mix of tones but you will also be able to pull off both with the neutral undertone. Cara Delevingne has a very neutral undertone and can pull off just about anything. Her skin does not have a big distinction in undertones which prevents any color clashing.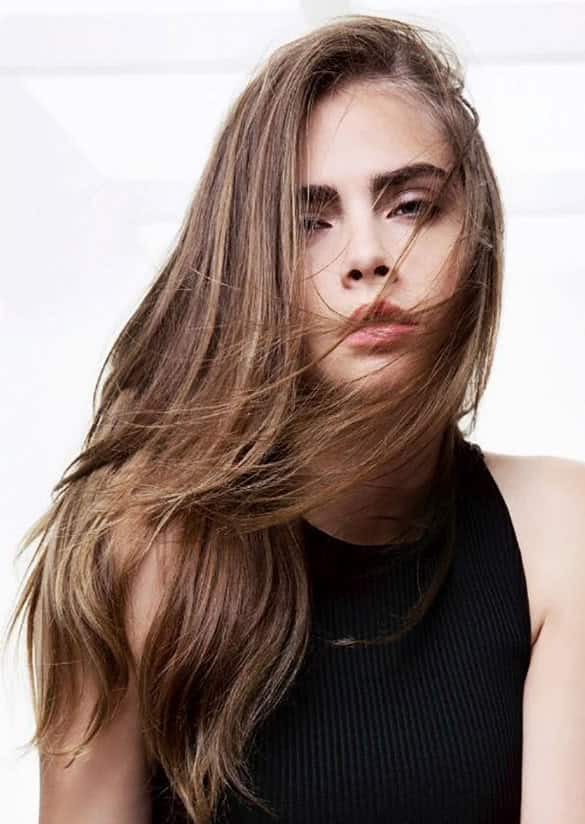 Look at your favorite celebrities
Now that you know your undertone, it's time to get some ideas! Looking to your favorite celebrities is a great way to start because most starlets will have expert stylists at their disposal.
Celebrities and models will often change their hair color for a role or special campaign, so you won't be hard-pressed to find a celebrity who hasn't had two or more hair colors.
Using your new knowledge of undertones, find a celebrity with a similar undertone and skin tone as yourself and see if you can find a good history of their hair colors.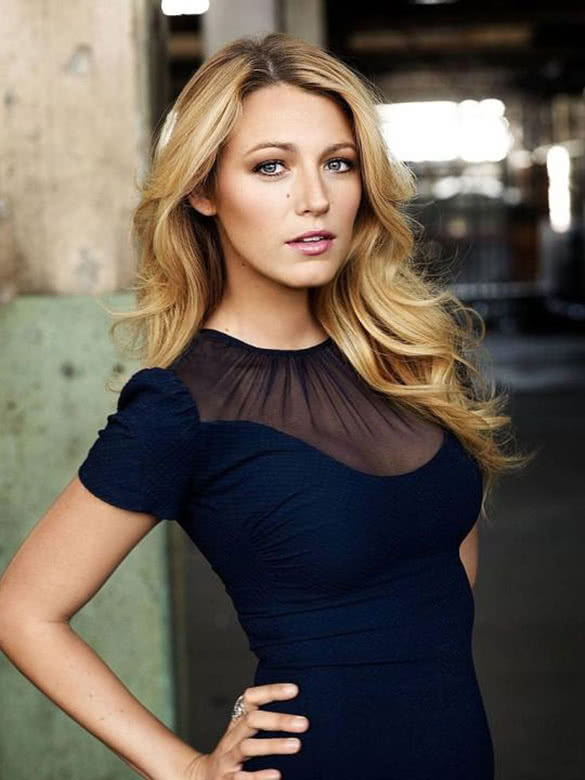 For example, Blake Lively is an actress that has light skin and warm undertones. Blake typically keeps her hair a warmer blonde shade but she has been a redhead, strawberry blonde, and a brunette in the past.
In all over her hair colors, she has always maintained a level of warmth in her hair which has made every color quite flattering. When she started adding reddish tones, instead of going for true blue-red she went for something more coppery and light that would keep a brightness to her complexion.
If you have lighter skin with warm undertones you could use Blake Lively as inspiration for your next shade.
Customize your color
When you pick a shade that you want to try out, don't be afraid to add a little more variation to make it a custom flattering shade. If you want to go deeper but are afraid of going too cool, thus giving your skin dull appearance, a great option is to add some warmer caramel highlights.
These highlights would add the right amount of warmth while still maintaining the deep shade level. Opting for multi-tonal styles will allow you to find something both flattering and unique to you.
If you are craving a lighter shade but want to take it slow, Bayalage-style or ombre highlights and lowlights are a great way to ease into lighter tones with less maintenance because you would be keeping the root deeper and fading into a lighter color.
For neutral undertones, highlights and lowlights can help give a more balanced look by using both warm and cooler shades to create a custom fit.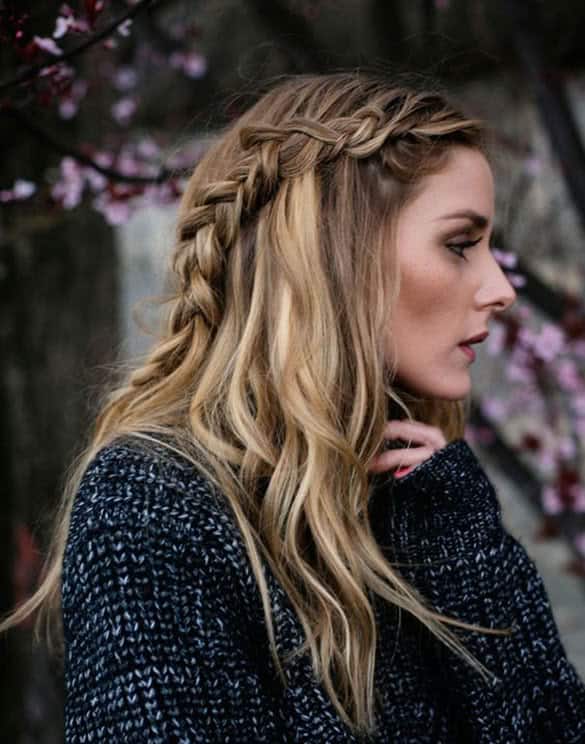 When looking for your perfect shade it's not always as easy as sticking to something close to your natural color. Finding the best hair color for your skin tone can be transforming to your complexion and your overall look.
Your most striking shade will bring out your features and will make your skin look bright and vibrant.
What tips do you usually follow when searching for a new hair color? Who do you get your inspiration from? We would love to know!