There is no better feeling than having freshly washed hair, but did you know there's a right and a wrong way to do it? Here's how to wash hair properly!
Do you know how to manage your hair and scalp if either becomes damaged or unbalanced? The key is to learn how to wash hair properly.
But, don't we already know how to wash our hair? Well, not really. The way you wash your hair can either leave it feeling and looking fabulous or dry, irritated and not cleaned thoroughly enough. The method and quantity of products you will need to use will also differ on your hair length, type and any concerns you are having.
Hair washing 101
Starting with the basics, you will need to rinse your hair under warm water for at least a couple of minutes to give your shampoo something to work with and be able to build into a nice lather.
When it comes to said shampoo, ensure to use a half dollar sized amount which you will need to distribute evenly throughout your scalp ensuring the areas at the back are also covered.
When you are ready to add shampoo, gently massage the product through concentrating at the roots and not the lengths, and be sure to keep adding water every 20 seconds or so to maintain the lather.
After a couple of minutes, rinse thoroughly and twist the hair if it's long to remove the excess which will allow for easier application of your conditioner.
When it comes to conditioner, it's important not to neglect your hairs needs. For example, are you looking to prolong the life of your colour, or are split ends a problem?
Just like with skin care, choosing the correct conditioner will ensure your hair is protected and will help it recover from past damage.
Whichever conditioner you choose, be sure to apply it to the mid-lengths to ends only to avoid a greasy scalp. You can also use a wide tooth comb or a Tangleteezer to help evenly distribute the conditioner and avoid knots and breakage.
Hair is at it's most fragile when wet so using this salon approved method can really help avoid damage.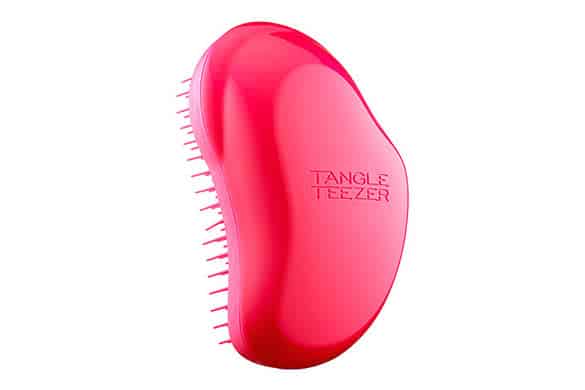 After conditioner you may also want to consider using a hair masque which should be applied in a similar method to your conditioner, only you may want to leave it on a little longer.
Masque's respond really well to being left on in a heated environment such as your shower as this allows the restoring properties to access much deeper in the cuticle level.
For a more thorough result you can also try wrapping cling film around the hair and applying a low setting on your blowdryer to make the product work deeper into the hair cuticles.
So now we've covered the basics, what are some of the other aspects of how to wash hair you might want to consider?
The water temperature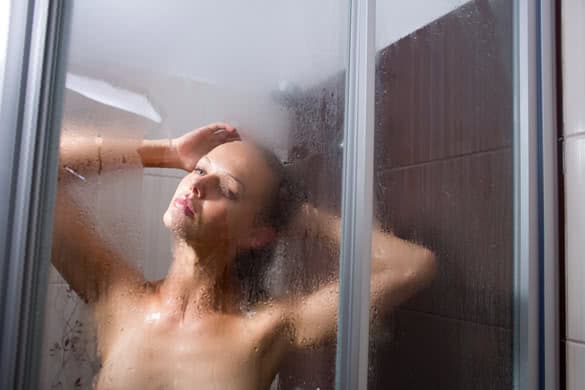 There's a reason they ask you in the salon if the water feels okay! If the water is too hot it could cause a burn to your scalp, and also damage fragile hair that has already been over exposed to heat styling.
Interestingly though, finishing your hair wash with cold water actually helps to close the hair cuticles, which allows for the moisture of your conditioner to be sealed in and a healthier shine can also be achieved.
It also helps to increase circulation to the scalp as the blood moves faster and capillaries widen to warm you up when you are cold.
If you have a problem with frizz, using cold water at the end of your wash could also help to eliminate this as the hair is not looking to absorb excess moisture which is the root cause of many issues when it comes to styling.
The steam from the last rinse when using warm water can sometimes encourage frizz so switching up the temperature can really help.
Oily scalp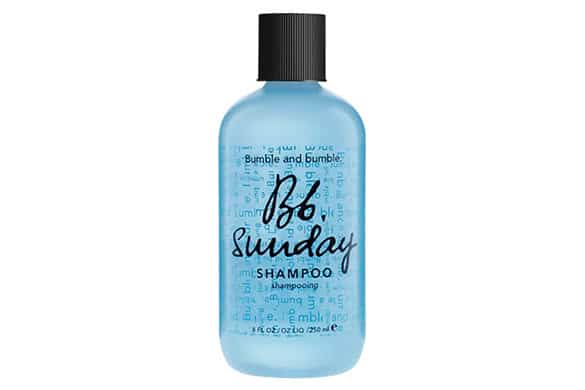 Bumble and Bumble's Sunday Shampoo is an ultra clarifying product that will rid the scalp of any buildup, especially if you are noticing your current routine is not keeping your scalp as clean for as long as you need.
This product is also brilliant for gym goers as it will strip away oil and buildup from the hair better than most standard shampoos, which can become an issue if you are intensively working out on a regular basis and require a deeper clean.
Ensure when you condition you don't apply too much product to the roots, similarly with hair serums and finishing products as these can greatly reduce the lifespan of your freshly cleaned locks if applied in excess.
Problem scalp
It is estimated that 50 million people in the USA alone suffer from dandruff and other troublesome scalp conditions.
When it comes to washing your hair, how you go about it can greatly reduce the suffering and side effects you may be experiencing.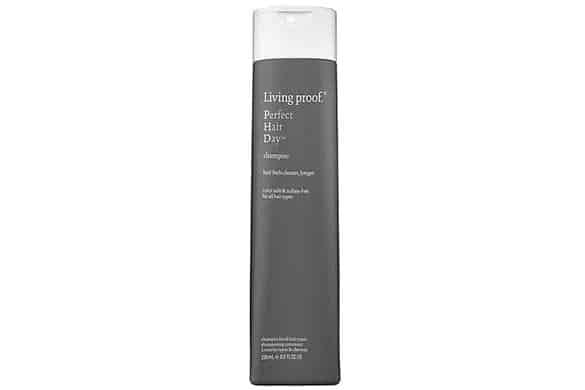 For starters, switching to a sulphate free shampoo can be of huge benefit especially if itching and irritation is the main problem you are having.
This one by Living proof is formulated without sulphates, parabens and Phthalates so if you have a quite sensitive skin type avoiding these may hold the key to a healthier scalp.
Another option is to try a shampoo that also treats the scalp such as Redken Scalp Relief which works after leaving it on the scalp for 5 minutes before rinsing thoroughly and finishing up with a conditioner.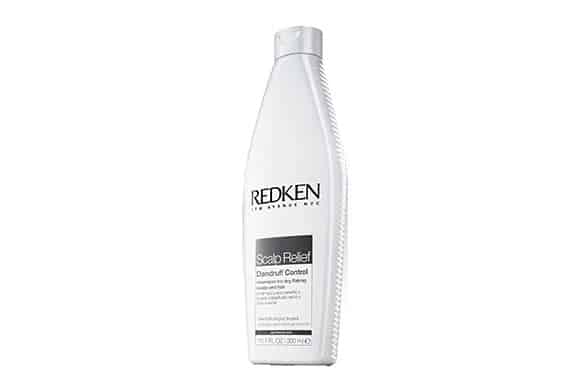 With a problem scalp, it's important to keep washing your hair frequently to ensure a lack of build-up which could further aggravate the problem.
You could also look to incorporate a scalp massage using essential oils such as tea tree and peppermint which are also brilliant at calming and balancing the scalp.
Dry/over processed hair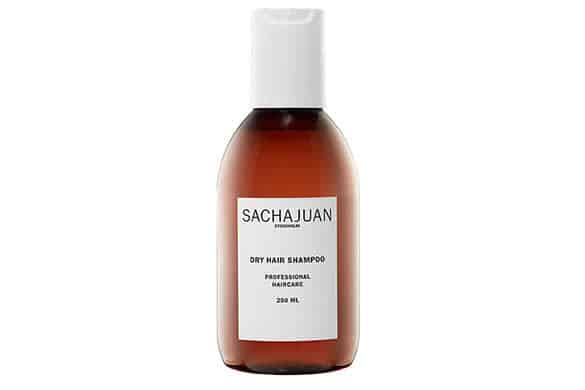 If you hair is dry you should consider a moisture infusing product such as Sachajuan Dry Hair Shampoo and be sure to follow up with a good reparative conditioner such as the Repair and Protect range from Pantene.
With damaged hair, it's good to let the conditioner sit for a few minutes especially towards the ends which are the oldest part of your hair and so carry the most damage.
You can also use a salt spray when the hair is wet to give texture and experiment with heat free styles whilst your hair is recovering from any damage. Exploring more natural styles at least once in the week will give your hair a break if it's damaged.
In essence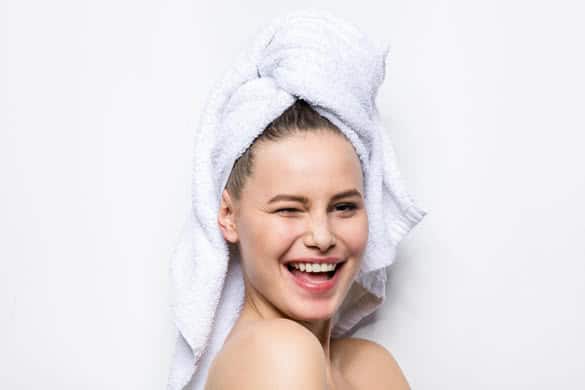 Washing your hair should leave you feeling clean and revitalised. It's important you take the time to follow the steps carefully and also look out for any issues your hair and scalp may be having to ensure this is the case.
Remember that as the seasons change this can encourage problems to arise, as our scalp can become dry and inflamed with the harshness of winter mixed with artificial heating when we are indoors.
You can counteract this by switching up the products and treatments you use, just like you would with your skincare routine.
After finishing washing your hair, you should also ditch the traditional bathroom towel when drying as the fibres can cause frizz, static and even hair breakage.
There are many products on the market to help eliminate this, but one of the best materials is said to be a t-shirt, and companies are already busy making hair towels out of this material to rave reviews from customers.
As for how many times a week you should wash your hair, this is dependant on a lot of factors. If you have a troublesome scalp you should aim for every or every other day as leaving it too long can cause a buildup and be more difficult to clean.
However, if you find that you have a pretty normal scalp which equally isn't too oily you can avoid to leave it a little longer.
Finally, if styling for a big event, try and wash your hair the night before as freshly washed hair is more difficult to style and won't hold a curl as well as day old hair.