Girls pay a lot of attention to their skin. We want it to be soft, to have that natural glow and to always look younger. However, years do pass by, and it shows on our skin. So, how can we make our skin look younger?
The answer lies in 6 simple rules you have to follow. Depending on your skin type, and your genetics, you'll need more or less effort. In any case, here's what you need to do.
1. Start Early
You can't decide that you want a skin that looks younger at the age of 40. You need to start thinking about your skin during your teenage years, in order to have great skin when you're older.
There are a couple of rules that you should follow to make your skin look younger. However, the main rule is to maintain healthy skin. Find out how to keep your skin healthy over the years.
2. Avoid Sun
Ok, you can't really stay away from the sun, but you need to lower the amount of time you spend sunbathing. Sun damages are very visible, and very hard to get rid of.
Forget about tanning booths completely. Not only that they give you that disgusting orange color, but they are also really bad for your health, and can give you skin cancer. When sunbathing in natural sun, ALWAYS protect your skin with sun screens, and avoid being in the sun between noon and 5p.m.
3. Stay Hydrated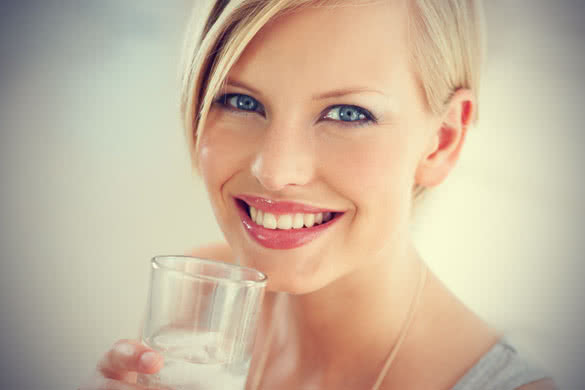 Good hydration is the best ally for having beautiful, glowing skin. Try to drink at least 8 glasses of water every day, and lower the amount of coffee, alcohol and sodas.
Outer hydration is also important, so don't let your skin to become dry. Use moisturizers and body lotions, especially during cold winter months, and after sunbathing. If your skin is really dry, find out more about how to treat excessively dry skin.
4. Easy on Makeup
Yes, girls love their makeup, but most of them don't know that it could make their skin dry, and age faster. Try to cut down on makeup a bit.
If you're not going to leave your house the whole day, there is really no need to wear makeup. Wearing it outside is actually good, because it protects your skin from the elements, but give your skin a break every now and then, and let it be without makeup for a day.
5. Good Products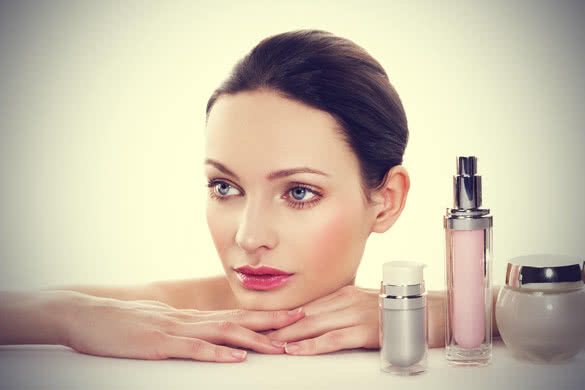 Good skin products are essential if you want to make your skin look younger. No matter if you're buying makeup, or face creams, masks and body lotions, they have to be high quality.
However, high quality doesn't always mean highly expensive. Some women swear that there is no better product for their skin than Vaseline. Try a couple of products, and choose those that suit you best. Pay special attention to buying makeup, because low quality makeup can induce allergies and skin rashes.
6. Let It Go
There is nothing, I'll repeat NOTHING, wrong with looking according to your age. In fact, I strongly believe that a woman who's 40, should look like 40, not like 30. It's ok to shave off a couple of years with good care, but surgeries and face lifting are, in my opinion, ridiculous.
Let it go a bit. So what if you aged? It's a normal process, and we all go through it. Wear your wrinkles with pride – they are a part of your life. Young girls are not the only pretty ones – you can be beautiful in your 50s and 60s, if you know how to carry your age.
Do you have an extra advice on how to make your skin look younger? Please share in comments, a girl can never have enough tips on how to look better.