Having the right kind of online dating profile can make or break your online dating experience. Read on to find out exactly how to set up your profile.
When it comes to online dating, your profile is your first impression. Everyone knows that first impressions are incredibly important when it comes to finding love, so you want to make sure that your online dating profile reflects the best parts of you and your personality.
This article will discuss what things are important to include and leave out of your profile. If you're serious about finding a romantic connection online and you want to know the best way to set up your profile for success, then read and follow these simple Dos and Don'ts.
DO – Pick a Killer Photo!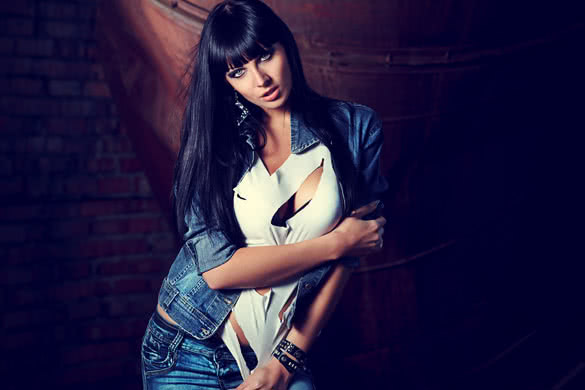 You have the option of not posting a photo, but you definitely should. Would you respond to someone who hasn't posted a photo? Probably not. It's important to pick the right kind of photo. Obviously, you want to look great in it, so you might even ask a friend to help you with a mini photo shoot. You don't want it to look too contrived, but you do want a great photo that really represents what you look like.
Don't choose a photo that's a couple years old just because you like how you look in it, go with something recent. For your main photo, you should be alone. If you post a photo of a group of girls, potential suitors won't know which one is you and that might discourage them from clicking on your profile altogether.
In addition, if you post a photo with a guy (even if it's a friend or your brother) that might be confusing or off-putting to potentials. So post a solo photo… just you, just looking great!
So, how to make a fabulous online dating profile?
DO – Be Honest!
Everyone wants to put their best foot forward when it comes to dating (online or otherwise), so it's not uncommon that people will stretch the truth in their online dating profiles… or in some cases FLAT OUT LIE! This is not a good idea.
Usually, the desire to do this comes from a good place. We want to attract a great guy, so we fill out our profiles to fit the women that we ASPIRE to be, not necessarily the women that we are. In fact, both men and women make this mistake in all types of dating.
We hide little things about ourselves that we think the other person won't like, then later on down the line when we are more secure in the relationship, we relax and show our true colors. If the relationship is strong and the connection is real, the couple can usually get through it.
But don't get me wrong, I'm not saying that you should go into detail in your profile about all of your faults and secrets. What I am saying is that you should represent the real you. For example, if you aspire to be a real outdoorsy woman who loves to camp and hike on the weekends in order to catch that sexy outdoorsman, but you're actually the type that likes to sleep in and go to brunch with your girlfriends type of woman, be honest about that.
If the outdoorsy man of your dreams contacts you and later finds out that you don't really want to spend your weekend in a tent, he will be disappointed and probably at least a little upset that you weren't up front about it, to begin with.
DON'T – Put Down Online Dating
An error that a lot of people make when it comes to filling out their profile is showing their embarrassment about trying online dating. There are probably a lot of people out there that feel a little embarrassed about it, but if you've decided to try it, just embrace it!
Putting on your profile that you're only on the site because your friend is making you, someone dared you or because you lost a bet is only going to put off your potential dates. They're doing online dating too, so why put it down?
DO – Date Outside Your Interests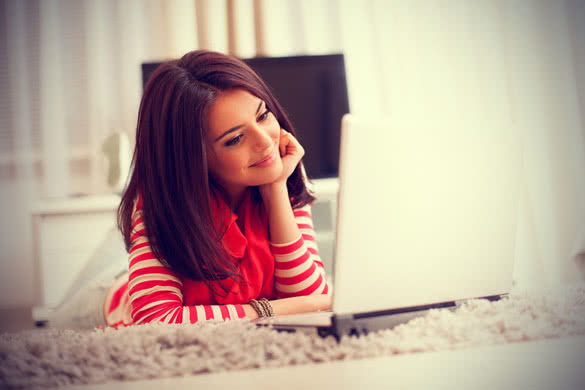 One common mistake that people make with online dating is trying to only date someone who is exactly like them, or who is exactly like their "ideal" man. Think about the people in your life who have great relationships. Do they have all the same interests, opinions, and extracurricular activities? Probably not.
In online dating, it's difficult to assess whether or not there is a connection without meeting in real life, so people often try to find that connection through having things in common. That's okay, but it's important to remember that your dream man could be quite different from you.
Stay open to all possibilities and don't disregard someone just because he likes dogs and you're a cat person!
DO – Spend Some Time on Your Headline
Most dating sites let you choose a headline that will be seen alongside your photo when someone is doing a search. After your photo, this will be the second thing a guy sees when he is considering whether or not to click on your profile. This headline should represent you and make the guy want to learn more about you. It's worth spending some time on this. It could be the thing that helps him decide that he definitely wants to know more.
DON'T – Be Negative
It's important to be specific about what you want but resist the urge to trash ex-boyfriends or past dates in your profile. It can come off as mean and negative and those aren't good qualities in a potential girlfriend. Negativity when it comes to the online dating process doesn't come off well either. Everyone knows that it's hard to find a good date online.
You have to weed through all kinds of weirdos, guys just looking for a hookup and everything in between, but you don't need to complain or rant about it in your profile. Accept that it's a part of the process and stay positive. Putting forth a positive outlook on your profile may attract some creeps, but it will also attract the kind of guy you want.
DO – Take Your Time
You want your profile to be just right, so don't feel rushed to complete it and post it before you're ready. First, you should fill out each field without overthinking too much. Leave it for 24 hours and then come back and see how you feel about what you have written.
After doing some editing you can ask a trusted, dating-savvy friend to have a look at it for you. Once you have thoroughly perfected it, it's time to get it online and see what happens! If you don't have the option to save your changes online without posting, then try writing out your answers in a Word document instead.
DON'T – Obsess Over Your Cat
Or any other pet for that matter. There is a stereotype out there about the "crazy cat lady" that I'm sure you're aware of. She's the forever single woman who puts her cats in clothes and posts way too many photos of him on Facebook.
Hey, I'm a cat lover too, but I'm not going to make that the central theme of my online dating profile. Identifying yourself as an animal lover will do the trick just fine.
DO – Put Yourself Out There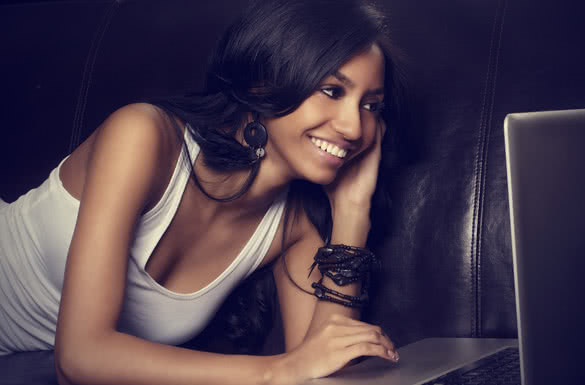 A lot of women set up online dating profiles and then just wait for guys to message them. If you're trying online dating, you have to put some effort in. Don't wait around for the right guy to contact you, this isn't 1956! If you are really looking for a great match, then go out and find him. It might be intimidating at first, but doing it online is so much easier than approaching someone in person. If he doesn't respond, no biggie, just keep looking.
DON'T – Get Discouraged
If you're following all these tips and messaging but you're not getting responses that you want, don't get discouraged about it. You never know what reasons that guy has for not writing back.
He could have recently been on a great first date and wants to see where that's going before pursuing other things. He could have looked at your profile and realized that you are looking for different things in a relationship. You just don't know. But the one thing you definitely shouldn't do is let it make you feel bad about yourself.
How to Find The Perfect Guy Online?
How are you supposed to figure out who's worth talking to, let alone actually grabbing a drink with on a Friday night? The truth is that finding a good guy online is a lot easier than you probably think.
\First of all, listen to your gut. Learn to stop talking to someone when you're not getting the best vibe. It's much better than going on the date and meeting the guy in person and realizing that you don't want to be there.
Second,, know that you don't owe anyone anything. You have absolutely no obligation to anyone that you talk to via a dating app.
Be a bit paranoid. it's honestly good advice.  It's best to be as careful as you can about who you chat with.
It's okay to have a list of qualities that you want in a potential boyfriend. That doesn't make you super picky or a diva. You're smart and you know who you want (and who you don't want).
Don't keep dating someone just because you had a good feeling about them. If he's not the nicest person or makes you feel bad in any way, shape or form, then make sure there isn't a second date. Plain and simple.
Read on to find out how to find on dating apps just the perfect guy for you!
Have fun
Online dating is tough stuff. When done in the right way, you have the potential to meet a great guy. Start by following theses Dos and Don'ts to make an amazing profile. Once your profile is up, remember to stay open to new people and new opportunities. Answering a message doesn't mean you have to go out with someone. Remember, you never know who you could connect with.
Try to have fun with it and you'll meet a great match in no time!
how to make online dating profile? Share your thoughts with us.