Over the years, many people have said that women aren't funny. This stereotype has been proven wrong repeatedly. Here are five incredible ladies who do just that—and a lot more.
We've had the privilege of watching women in comedy for years from Lucille Ball to Gilda Radner and Carol Burnette, so whittling the list down to only five women was not an easy task! Here are just five of the countless amazing women in comedy.
1. Amy Poehler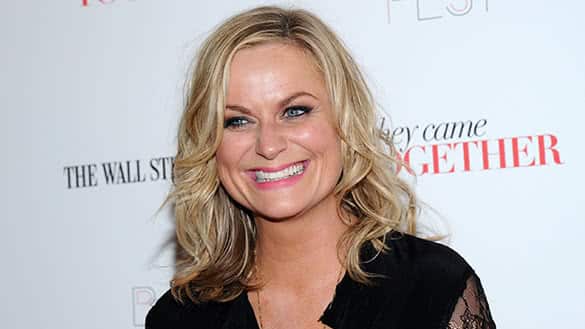 Over the past 15 years, Amy Poehler has become a household name. We were first introduced to her amazing talents when she joined the cast of SNL in 2001. Since then, we've got to know her as a hilarious and blunt feminist comedian who isn't afraid to tell it like it is.
In 2009, "Parks and Recreation" aired, and we met Leslie Knope, an ambitious, optimistic and lovable government employee with dreams of being POTUS. Poehler created a character that not only fought against everyday sexism and stood up for what she believed in, but also gave us someone we aspire to be like.
Amy Poehler's Smart Girls organization was launched in 2008 and has an amazing goal of empowering girls and women to be themselves and to achieve their dreams.
The organization is bringing attention to women and girls in science, sports, the arts and many other fields of importance to the world around us. Their mission is inspiring and beautiful: that we, as women, can do anything and nothing can stop us if we put our minds to it. If you're interested in finding out more about this is organization, visit their website.
2. Mindy Kaling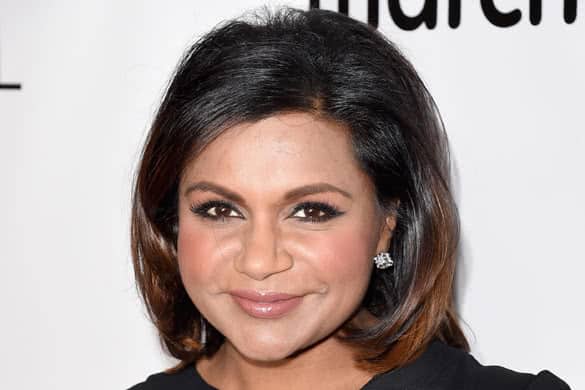 Mindy Kaling first graced us our screens as Kelly Kapoor on the hit show "The Office," and became the only female writer on the writing staff. Mindy went on to create and produce the hilarious "The Mindy Project," in which she also stars.
Portraying the bubbly, confident and stylish Dr. Mindy Lahiri, Kaling gives us one of the first Indian leading ladies on American television. We were given a character whose outside appearance doesn't solely define who they are as a person; she's also an intelligent, witty and incredible doctor who just so happens to have a killer wardrobe, much like the real life woman…well, minus the doctor part.
Kaling is the author of two New York Times bestselling books. Both are funny and relatable with stories of her childhood and adult life with a lot of moments that make you say 'me.' She speaks publicly about body image and the pressure society puts on women, about why both men and women should be feminists and about how working hard is something we should be proud of. Mindy is hilarious and honest and she's the kind of women you want to be best friends with—what's not to love?
3. Jenny Slate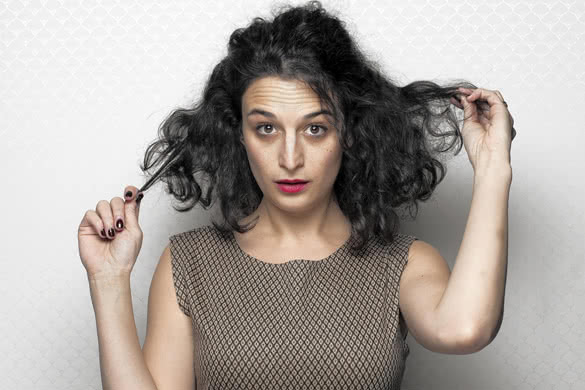 While Jenny Slate may not be as big a name as the other ladies on this list, she's definitely on her way! Making appearances on hit shows like "Parks and Recreation" and "House of Lies," playing hilarious and slightly scary characters on both, she also does extensive voice work in film and television.
So far, Jenny's most notable role was in "Obvious Child," an unapologetic drama/comedy that deals with a woman's decision to have an abortion after a one-night stand. Even in 2016, the topic of abortion and the woman's right to choice is a highly controversial matter, and even though it shouldn't be, it was a brave choice to take on the role.
Jenny has spoken out on being feminist saying in an MTV News interview: "Am I a feminist? F**k yeah, I'm a feminist! I think that unfortunately, people who are maybe threatened by feminism think that it's about setting your bra on fire and being aggressive, and I think that's really wrong and really dangerous."
The importance of people in the spotlight making these statements is that it reaches more people and has a high chance of making an impact; we need women and men to hear this and understand how necessary and positive feminism really is.
4. Kristen Wiig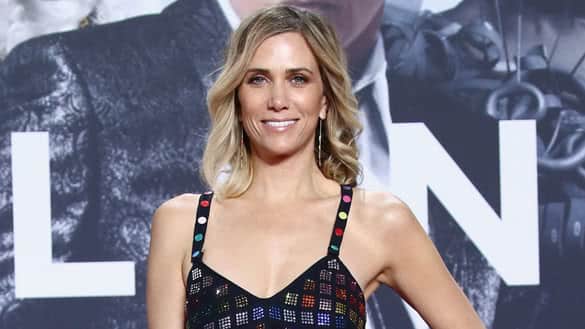 From original characters to spot-on impressions, Kristen Wiig took her place as one of the funniest and most well-known female SNL cast members in 2005. In 2011, "Bridesmaids" was released—a movie she both co-wrote and starred in.
The comedy became a hit among audiences and critics, earning many award nominations including two Academy Awards, making her one of only 41 women to ever be nominated in the category of Best Original Screenplay in 76 years.
When talking about Bridesmaids being a 'female comedy,' she expressed her confusion as to why a separation needs to be made just because this movie had women in the leading roles. I mean, think about it…why do we need that distinction: a comedy is a comedy and anyone can enjoy it regardless of who the leads are.
Now, Kristen's making waves again by staring along-side three amazingly talented women in a remake of "Ghostbusters." With the blessing of the original creators and stars, we're getting a fresh new take on this already awesome and iconic franchise.
5. Melissa McCarthy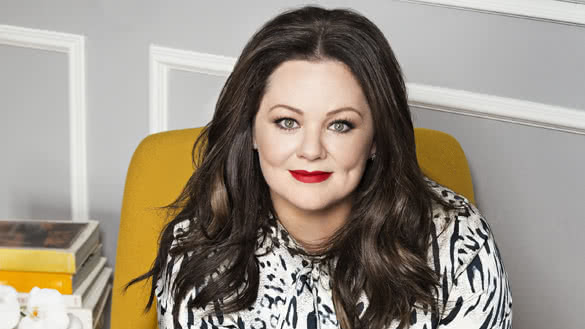 I think it's fair to say the moment we all fell in love with Melissa McCarthy was during her run on "Gilmore Girls" as Sookie St. James, the talented, lovable and clumsy chef.
After the series ended in 2007, Melissa went on to appear in several shows until "Mike and Molly" aired in 2010 and was a hit with audiences. Known for her physical slapstick comedy, she's starred in some of the most popular comedies in the past five years including: "Bridesmaids," "The Heat" and "Spy." She is now appearing along-side Kristen Wiig, Leslie Jones, and Kate McKinnon in the much anticipated "Ghostbusters" remake.
In 2014, Melissa spoke about a negative experience she had while looking for a dress to wear to the 2012 Academy Awards; she was nominated for Best Actress in a Supporting Role for "Bridesmaids." She contacted five different designers about dressing her for the evening and was refused by all. Crazy, right?
She was an Oscar nominated actress! Instead of being defeated by this, Melissa turned the rejections into an awesome body positive fashion line, Seven7, which debuted in 2015. The line caters to women of all sizes and includes hundreds of beautiful colors and bold prints. It is sold at Pennington's, HSN and Nordstrom's.
These women, along with many others, have helped to open up the world of comedy for women, showing that we just aren't the goofy love interest in a romantic comedy—not that there's anything wrong with that either. Women are smart, funny, brave and fearless; we have voices that should be heard on many different platforms. We could all learn something from these incredibly talented and inspiring ladies.
In the comments below, share your favorite women in comedy who are trying to make a difference not only in the entertainment industry, but also the world!