Dancing was the furthest thing from his mind, but now, Matt Steffanina is an incredible dancing sensation with millions and millions of YouTube views. He worked with names such as Chris Brown, Taylor Swift, Lil Wayne and many others.
Matt was born in Virginia and grew up playing all types of sports, but dancing was the last thing he ever thought he'd get into. Around the age of 17 Matt was a competitive snowboarder and training on the trampolines for the next season, when he noticed some break-dancers.He thought it was the coolest thing ever, and along with his high school best friend, he started learning by himself.
Six years later, Matt decided he wanted to move to LA and make it his career. These days, Steffanina splits his time between working as a professional dancer, choreographer, teacher and CEO of Dance Tutorials Live, an online dance instruction company.
YQ: Who was your inspiration on your road to becoming a dancer and a choreographer? What was your big breakthrough?
Matt Steffanina: My first inspiration was Usher — Everything he did always seemed effortless, I started gliding everywhere I went, always practicing the moves from his music videos. I can still see some of his style in my choreography today. My big breakthrough was my first professional job, dancing on The Tonight Show as Jay Leno's breakdancing body double!
YQ: You are an amazing dancer, how many hours (or should I say years) of rehearsals and training does it take to reach the level you are on today?
Matt Steffanina: I've been dancing for 10 years, but I learned 80% of it in my first 6 months in LA because I wasn't working any other jobs. I would take class for 8 hours, go home and practice until 2 in the morning. When you have drive and determination you can pass up a lot of people that are 'talented'.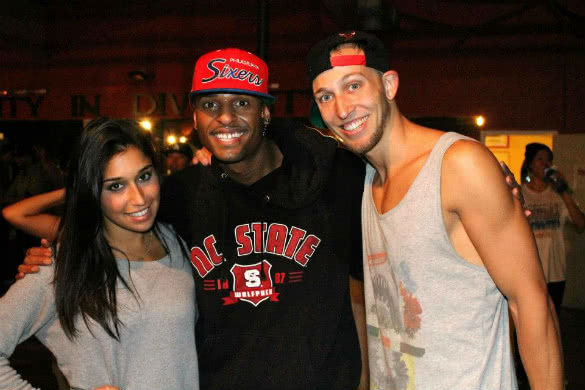 YQ: Can you describe us the process of making choreography? How do you get the inspiration for the moves? Is there some special place you are most inspired in when making choreography?
Matt Steffanina: When I'm choreographing, it's all about feeling and connecting to the music. On the way to the studio I'll listen to the song on repeat and find the character that feels right for the song. Once I have the character it's much easier to find the right movements, but every piece is different — I have routines that I literally made up in 20 minutes, everything flows and fits right into place. The next piece could take me 4 hours.
I'm a bit of a perfectionist so I like to keep working on a piece until it really feels right.
YQ: What is it like to work with kids such as Taylor Hatala and Aidan Prince?
Matt Steffanina: It's really fun because they truly have no inhibitions. They make mistakes just like everybody else, but because they don't judge themselves the way we do as adults, they learn SO much faster. While we're beating ourselves up, they've already corrected it and learned the next 30 seconds of choreography. And since I teach them so often, I become really close with them and their families.
LA can be a difficult place, especially for a kid, so I look after them like little brothers and sisters.
YQ: You also work and dance with your fiancée Dana Alexa. Mixing love and work can be tricky sometimes. What's that like for you?
Matt Steffanina: It's great to be able to share what you love with whom you love. I'm very fortunate to be able to bring her on the road with me when I teach and take days off traveling together.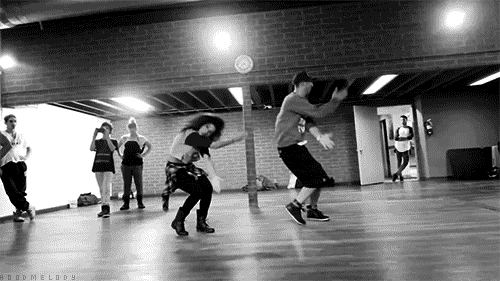 YQ: You worked with many famous artists, such as Chris Brown, Taylor Swift, Busta Rhymes, Lil Wayne, Snoop Dogg and others. Who was the easiest to work with, and who was the most fun one?
Matt Steffanina: I have to say Chris Brown was the most exciting. He is the most talented performer and hardest worker I've ever seen. I learned a lot by watching his dedication and work ethic on set. I've had good experiences with all the artists I've worked with, but Taylor Swift was another one of my favorites. She comes in to rehearsal every morning, sings full out while going through the choreography and sounds perfect every time.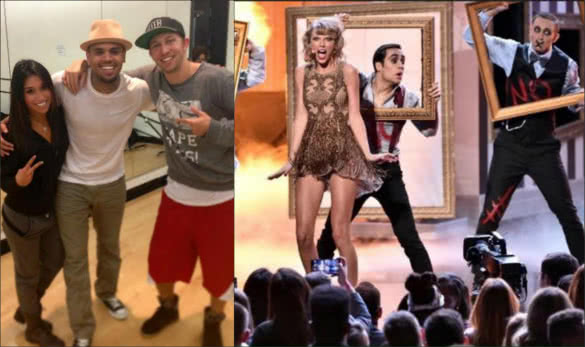 YQ: Are there any Artists/Dancers you want to work with, but haven't had the chance?
Matt Steffanina: I would love to work with Usher since he was the first person that inspired me to get into hip hop & I'd love to dance with Chris Brown again. I'm also a huge Eminem and Dave Matthews Band fan, neither of which use dancers. I'd like to change that… ;)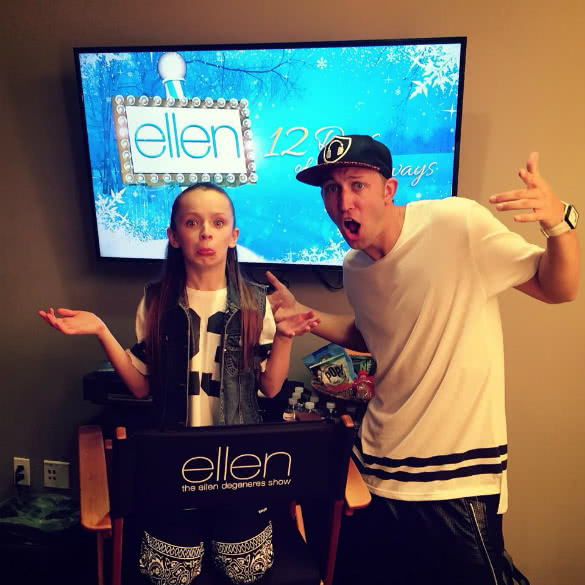 YQ: What is the funniest memory in your hip hop career?
Matt Steffanina: It was probably shooting with Jay Leno. We were 'twinning' in Beverly Hills…. I had the wig, fat suit, and even the full denim outfit. Everyone was trying to get pictures and figure out what was going on. He was the nicest guy you'll ever meet; it was like seeing a long lost uncle. He even called my mom to say hi when he found out she was a huge fan.
YQ: Who are some of your favorite dancers on today's Hip Hop scene?
Matt Steffanina: Oh man,so many! My friends Tucker Barkley, CJ Salvador & Cyrus are definitely up there at the top, but I'd also have to put Les Twins, Madd Chadd and Kid David on that list. All truly masters at the styles they do.
YQ: What are your favorite tracks that always lift you from your seat and make you move?
Matt Steffanina: Play any hype Tyga or Skrillex tracks and you got me up.
YQ: Almost everyone sings in the shower, do you dance in the shower?
Matt Steffanina: I dance everywhere.
YQ: What are you working on now?
Matt Steffanina: Lots of exciting stuff — I'm finishing up a new instructional series for DanceTutorialsLive on YouTube, Choreographing a few music videos, working on an iPhone app which will be available in early 2015, and I'll be teaching internationally a lot next year, so we're in the process of getting those tours finalized.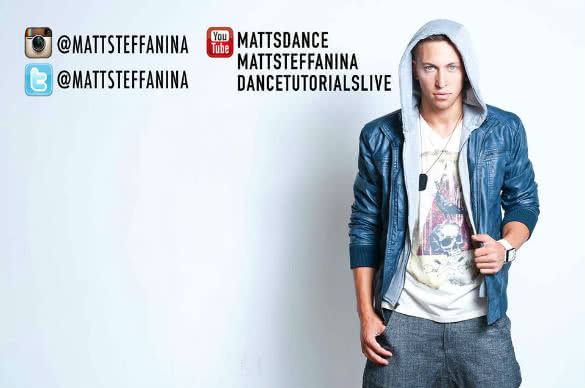 Matt is very active on his social media, so keep up with him on Facebook, Twitter and Instagram. And if you feel like dancing after this interview, make sure you check out his YouTube account. Dance the year away with some of Matt's amazing dance tutorials!