If you're looking for fresh summer dresses to help you beat the summer heat, here's a selection of 15 amazing summer dresses that will make you look smoking hot!
Even though it's sometimes hard to survive the summer heat, girls can use this as a perfect opportunity to show some skin in their outfits. The perfect way to feel comfortable and survive the unbearable temperatures is to wear a flirty summer dress! The designers offered some amazing styles for this season, and here's our fine selection of 15 super hot summer dresses you can't go wrong with.
Red
These dresses are perfect for flirty, passionate girls and femmes fatales! Wear them at night with strappy sandals and some bling-bling jewelry and we promise that you won't go unnoticed.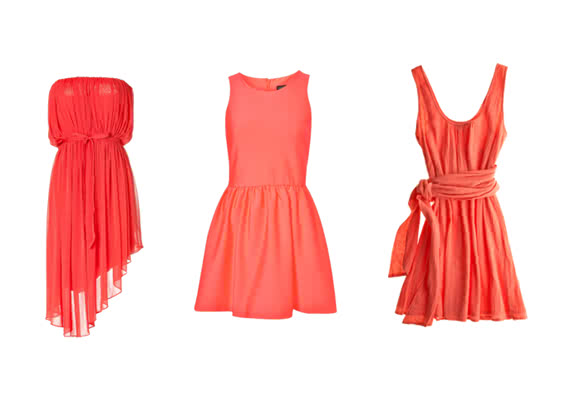 Halston Bright Coral Strapless Belted Dress (stylebop.com)
Petite Neon Scuba Skater Dress (topshop.com)
Calypso St. Barth Melita Cotton Sash Dress (calypsostbarth.com)
Pale Pink
Pale pink is the color for romantic girls who are either in love, or looking for a summer romance. Wear these dresses with flowery details, golden necklaces and cute flat sandals to create the perfect summer look.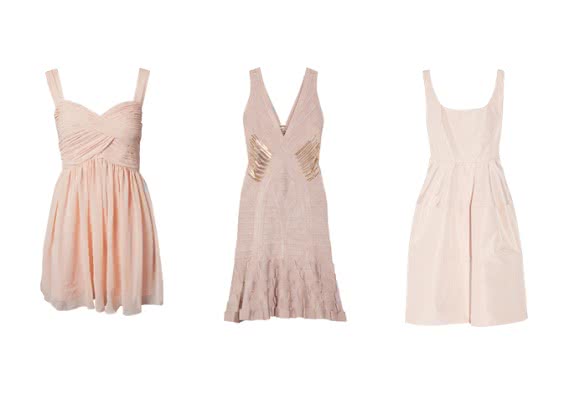 Sunny Dress Oneness (nelly.com)
Hervé Léger Beaded Flared Bandage Dress (net-a-porter.com)
Alexander McQueen Silk Faille Dress (net-a-porter.com)
Sea Foam
This is the color you should choose for beach parties! It looks amazing on tanned skin, and you could wear it with sparkly accessories, strappy sandals or embellished flip-flops and messy hair.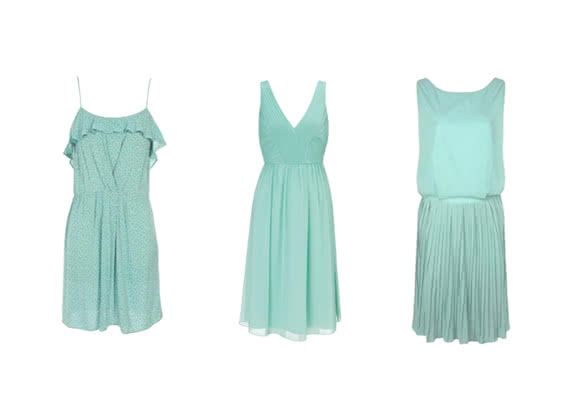 ATHE by Vanessa Bruno Printed Summer Dress
Monsoon Sea Foam Claire Dress (monsoon.co.uk)
Jolie Moi Mint Green Pleated Mini Dress (pretaportobello.com)
Emerald
Now this is a hot color! You have to be brave in order to pull these dresses off, and they look best on brunettes. This shade of green looks amazing paired with golden accessories; so don't forget to accessorize your dress with a long necklace and matching bangles, a golden clutch and strappy sandals.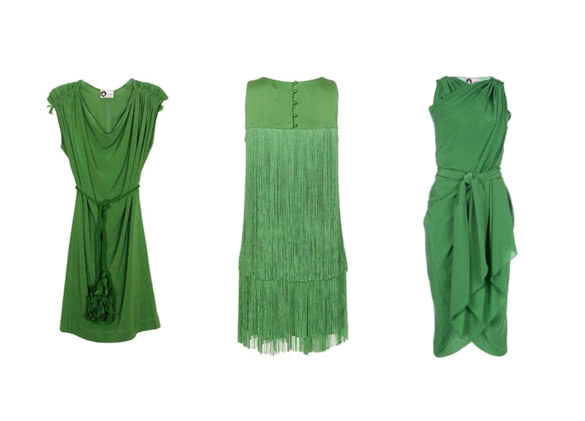 Lanvin Short Sleeve Dress (ekseption.es)
ISSA Fringed Flapper Dress (harrods.com)
Lanvin Silk Dress (farfetch.com)
Black & White
Black and white is a classic and a solution for those who don't want to experiment. Choose a hot B&W dress and pair it with either sparkly or color blocking accessories, sky high heels and a matching clutch and you'll look amazing!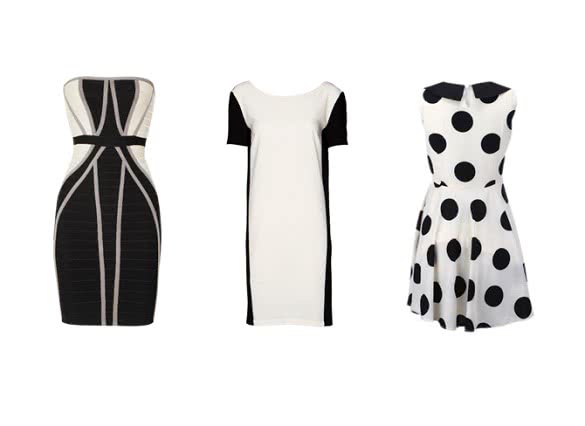 Hervé Léger Strapless Paneled Bandage Dress (net-a-porter.com)
Black and White Dress (mango.com)
Polka Dots Sleeveless Dress
Cover photo: www.ninistyle.net