With summer quickly approaching, it's time to get the low-down on what swimsuits are the hottest for summer 2014. Check out our list of top swimsuit styles for 2014!
Summer is quickly approaching but before you head to the shops in search of bathing suits, you need to check out this list of 2014 summer swimsuit styles. You'll be shocked to learn that one-pieces are incredibly hot this year along with retro-inspired suits, crazy patterns, and so much more!
#1 Retro (High-Waisted Bottoms)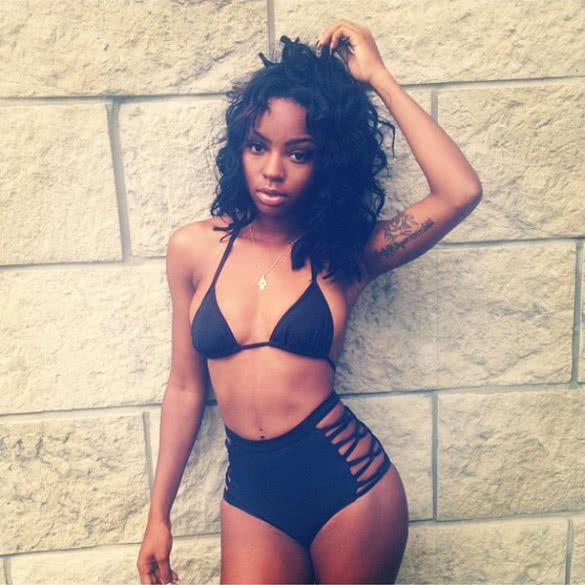 At this point, we all know how incredibly popular the high-waisted shorts and pants are. They're totally cute and adorable with a retro feel we adore. But what about when it comes to swimsuits? Well, we're pleased to announce that high-waisted swimsuit bottoms are totally hot this year. And if you're really in the mood to amp up your pinup look, try adding some retro curls to your hair and sporting a suit with a feminine floral pattern or you can rock it in the modern and trendy way like this one shown here.
#2 Sheer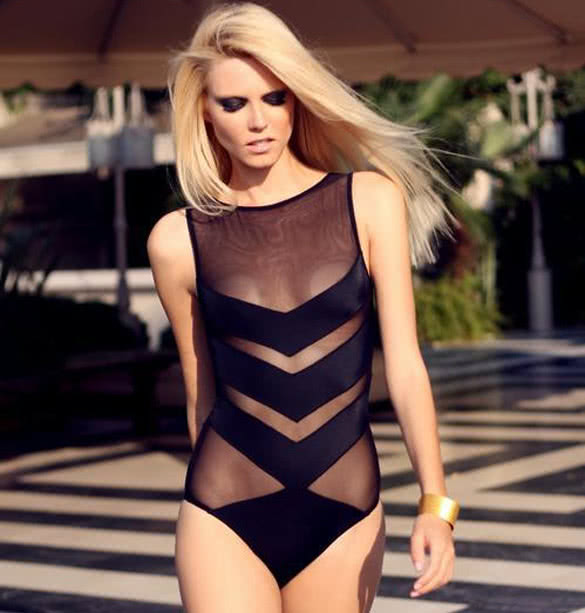 Want to tantalize at the beach without showing too much skin? Then this is the swimsuit style for you. Sheer is unbelievably sexy and is most commonly seen in one-piece bathing suits (who said one-pieces aren't totally hot?). This particular suit is not only sporting the popular sheer style, but is also showcasing another one of this year's biggest trends, which leads us to swimsuit style number 3: Cutout suits.
#3 Cutout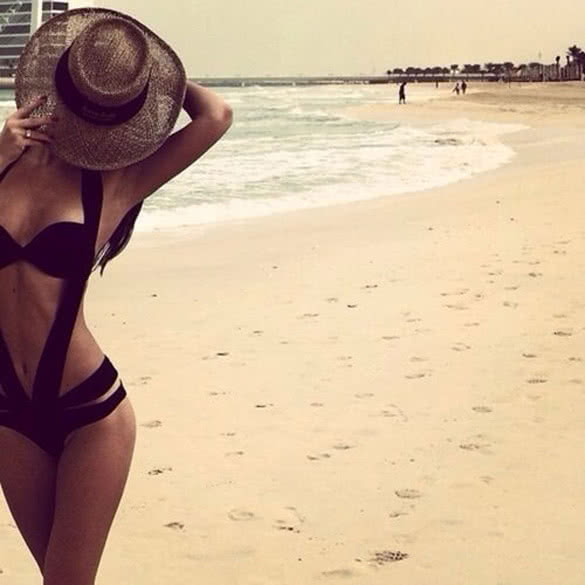 Immaculate detailing, a stunning finish, and a one-piece swimsuit with enough edge and chicness to top them all. We're talking about the cutout swimsuit. This amazing work of art takes the basic one-piece swimsuit to an entirely new level that's graceful yet modern, and the best part is that there are literally tons of cutout styles to choose from so finding the perfect suit is easy (Not to mention you'll probably never run into someone wearing the same suit as you). So tell me this: Why go for the average, basic swimsuit when you can wear something that is full of exotic details and patterns? Try the cutout!
#4 Bustier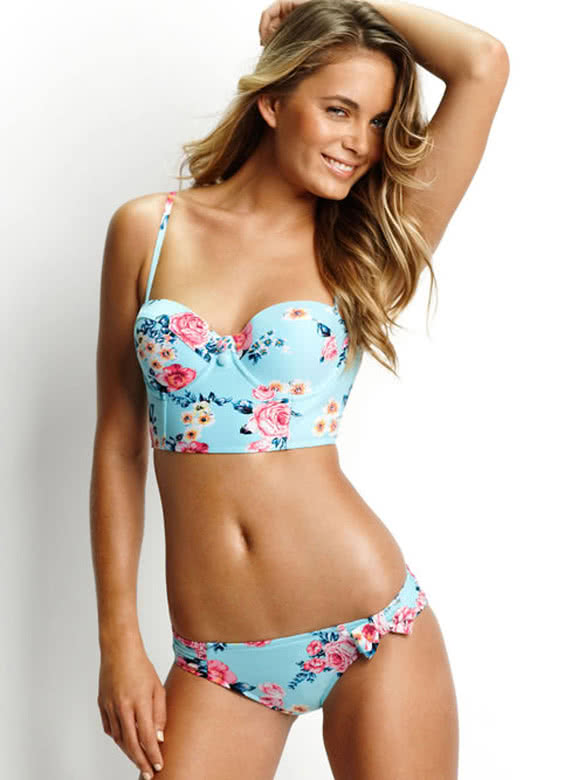 Let's face it: Swimsuit tops can be kind of hard to fit into. They just never seem to 'fit right.' I guess you could say that's why we were overjoyed when we ran into swimsuit style number 4: The bustier. These tops are not only insanely comfortable but flirty and feminine, too. A winning combination, right? You could also supplement the bustier by wearing a cute crop top!
#5 Mix and Match
Can't find your matching bathing suit top or bottoms? No need to panic – mixing and matching different styles is actually a fashion statement for summer 2014 (I know a lot of you probably just sighed with relief). That said, feel free to combine totally different patterns and designs for a wild and awesome style that rocks the poolside.
#6 Bright Colors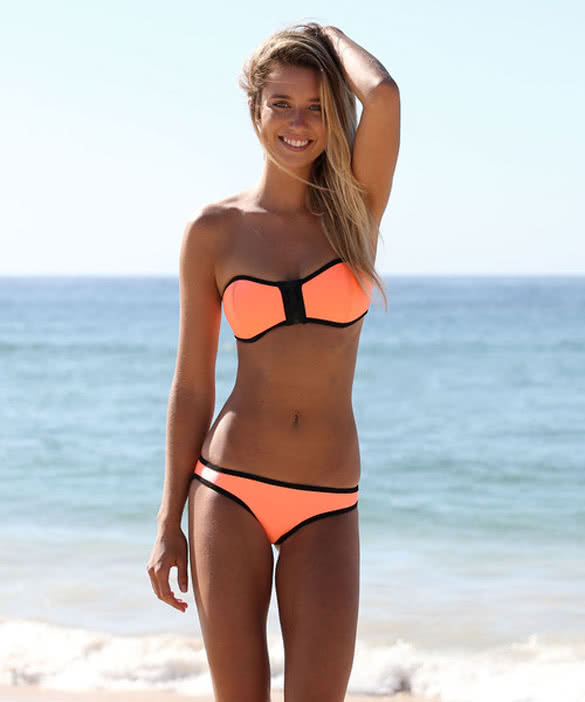 If you're going with a basic swimsuit, just keep one thing in mind: Bright and cold colors are all the rage this year. Whether you just want a simple one-piece or a string bikini, look for bright and bold colors. Some favorites include bright orange, pastel pink, and baby blue.
#7 Pattern
However, if you're feeling a bit more daring yet still want a basic swimsuit, we invite you to try a swimsuit with a wild and eye-catching pattern like the one here. Just like the crazy patterns you see on maxi skirts and crop tops, the same style works for your bathing suit. Plus it's totally fun to wear!
Whether you go for the pinup, retro-inspired bathing suit or the enticing, sheer cutout, you're sure to be in style and grab the attention of all the beach-goers this summer. What swimsuit trend is your favorite?
Cover photo: www.tumblr.com