Picking an outfit for a date might not seem like a big deal to others, but it is! I mean, chances are you've been dying for this date to happen for God knows how long! So here are 3 suggestions for your date outfit!
Of course that choosing an outfit depends not only on the occasion itself but also on your personal style and on your own idea of what works best for you, what you feel most comfortable in, what are your favorite pieces, colors, fits etc.
So, look at these as sort of general guide lines that are here to help you make a choice.
1. Casual Chick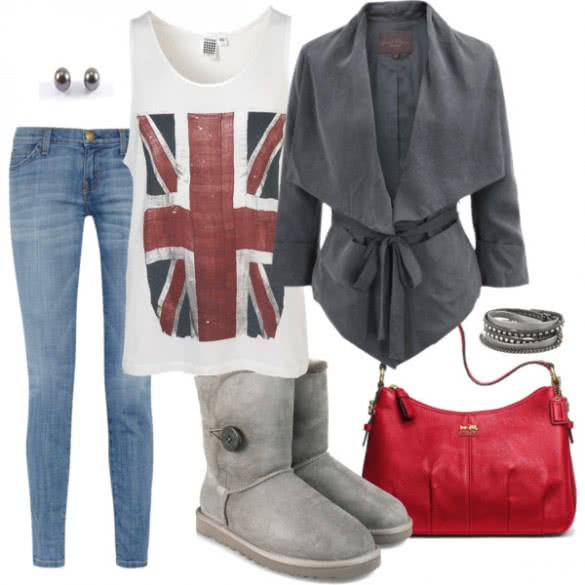 A good pair of skinny jeans never go out of style, and they always look very nice if you have a nice figure. Pair them with a printed loose top, which is super popular this season, and a cute jacket if it gets chilly, as it usually does in most movie theaters.
Next we have the absolute must have. A pair of cute and comfy ugg boots that look great with this type of outfit. Then, we have a big red bag as a little pop of color, which really opens up the whole outfit. The bag goes well with the t-shirt but not in that classic way that you want to avoid. A couple of nice earrings and a cute bracelet and you're set!
2. Soft and Girly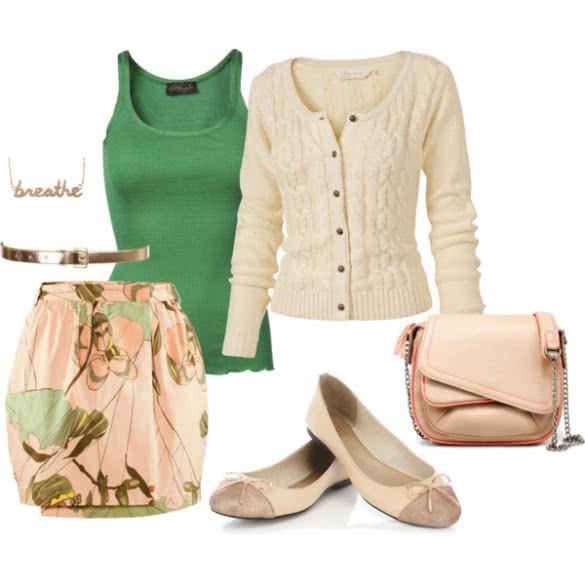 If you're more of a girly girl who likes a more subtle color pallet, skirts, ballet flats and that sort of thing, maybe this one's more for you.
A cute skirt with a floral print that doesn't pop too much, but is really gentle, paired with a solid color tee and a cute neutral belt is a safe and stylish way to go. Keeping to the base color of our skirt which is kind of a pale pink, beige, and white, choose your shoes, cardigan and a purse, like we did here.
Add a little jewelry, but not too much and there you have it – a cute and girly outfit that's great for movies, and other places!
3. Dressy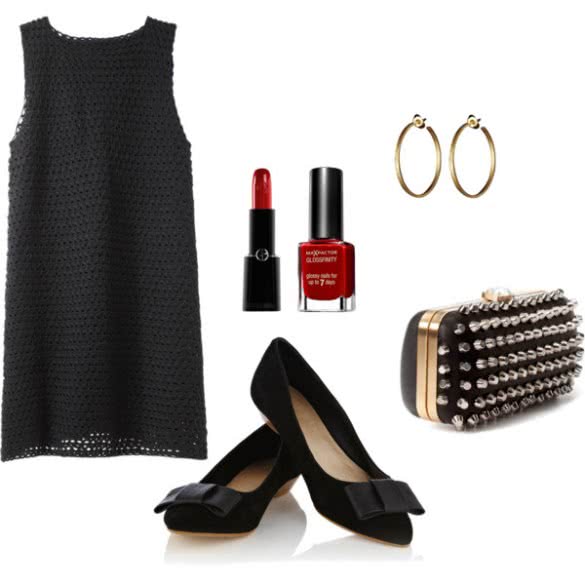 If your style is more on the dressy side you might consider going for something a little more classy and mature. Besides, this way you're perfectly dressed for a dinner and a movie – a typical date.
A little black dress, with a little twist possibly and a cute pair of classy black pointed tip ballet plats go perfectly together. I'd suggest going with flats for a movie date, cause I feel like high heels would be overkill.
Here, the purse is the statement piece, and you should have a statement piece if you're opting for this kind of a look, otherwise you might end up looking more plain than dressed up. This is why this outfit begs to be completed with some super sexy red lipstick and nail polish. Voila!