Denim makes up some of our favorite and most used pieces of clothes. Here's what denim clothes are trending and how to wear them.
Denim is a fabric that makes up various clothing items we all have in our wardrobes. Denim emerged in the 19th century, and the creator of this amazing fabric who made jeans so popular is Levi Strauss.
Unlike other trends that come and go so quickly, denim is sure to always be considered a big part of fashion. The question is: why? Why is denim still so popular and worn constantly by both men and women?
The answer is simple: denim is iconic—some call it classic even; it's comfy and casual, but can also be dressy; it looks good when it's older, worn down and distressed; it's trendy and always will be.
We all need denim in our closet, and despite denim being around for what seems like forever, it has evolved to keep up with the latest fashion trends.
Denim can be worn for almost any occasion; it all depends on how you wear it and where you're wearing it to. There are denim necessities for every woman's closet, and here how to wear them.
Jeans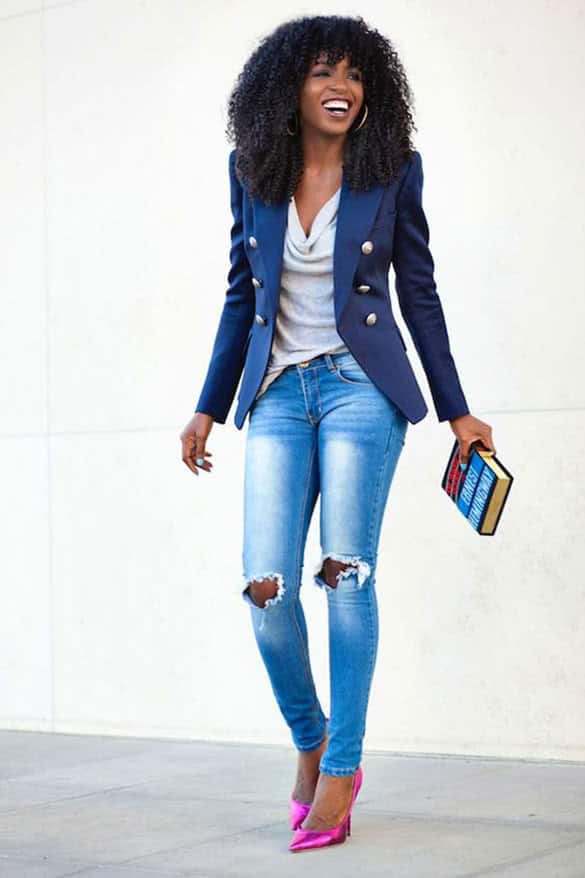 Skinny jeans appear to be going out of style according to the runways, but many people still love skinny jeans and continue to wear them.
Lighter washes are always great for spring and summer—even better are the cropped jeans that you can purchase already cropped or roll the cuff of the jeans up one or two times.
There are various cuts of jeans available to flatter all body types. Flare and boot cut jeans are cute, extremely flattering and are becoming the favored cut.
Regardless of the cut you choose, adding heels and a nice top to spice up your outfit can make it dressy in an instant. If you're going for the casual look, any top that isn't dressy along with Converse sneakers is super cute.
Denim skirts
Short, tight, form fitting, various colors make denim skirts a classic that have always been around, and they are still a very prominent part of every woman's summer and spring wear. Some trending colors for denim skirts are white and pale/dark blues.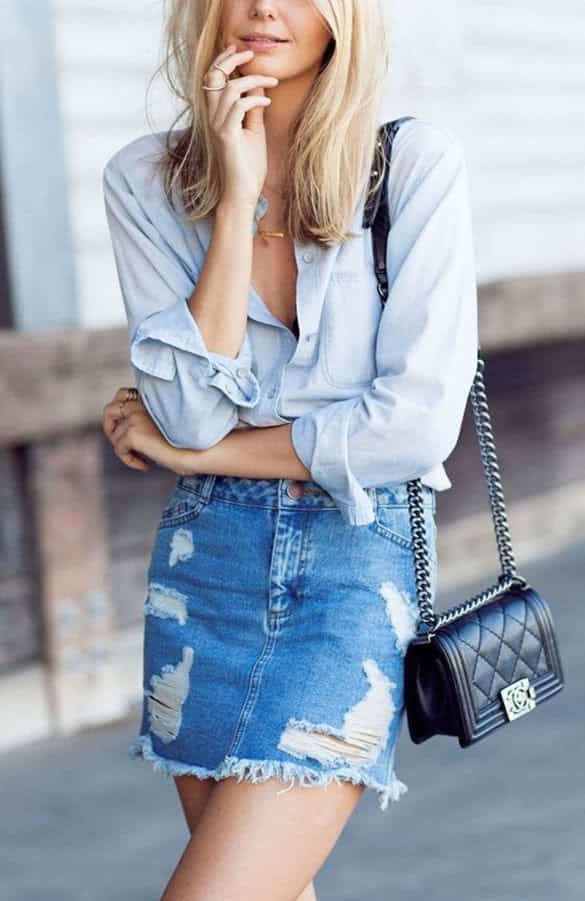 These skirts can be cute and casual when paired with a nice crop or billowy top. In order to dress it up more, you can wear heels and a nice tank. Whether the skirt is long or short is up to you, but there's nothing wrong with showing a little leg.
Denim shirts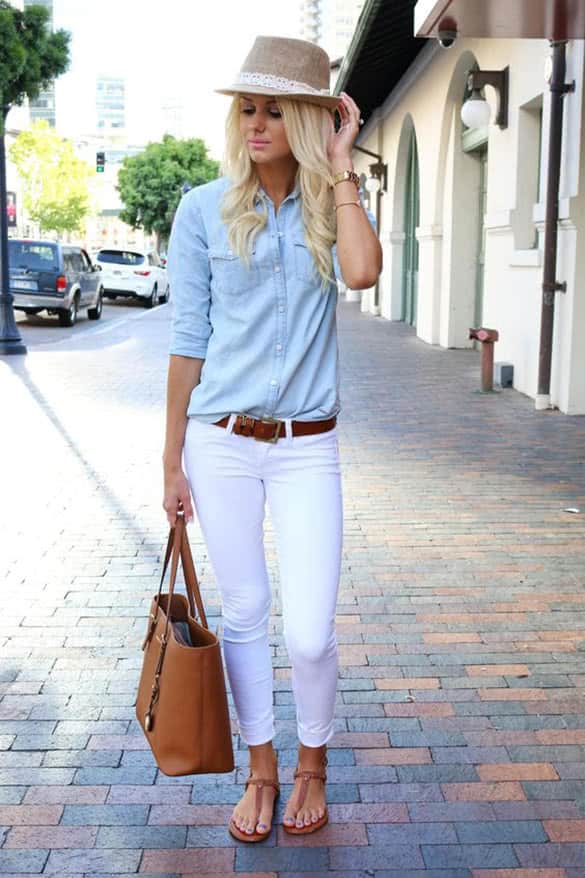 Also available in various cuts, my personal favorite is the boyfriend cut that you can wear over a tank or as a shirt done up with leggings. Denim shirts are extremely comfy and are always in style no matter the season; they even look great tied with shorts or a skirt.
The tight cuts look amazing with jeans, shorts or leggings, and are mainly a light blue color. Be aware though that sweat stains can be seen in most tight denim shirts.
Denim dresses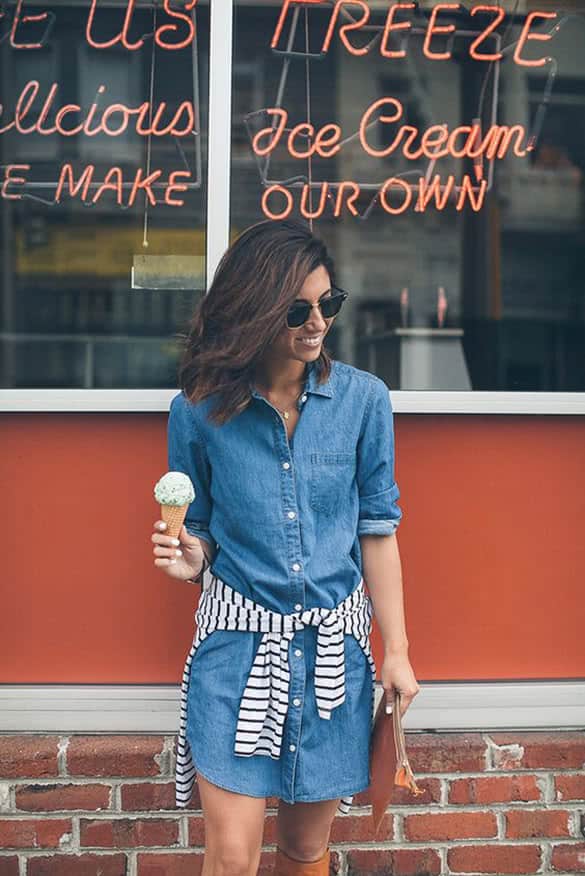 These can be cute and fitted around the waist with a nice chunky belt, or worn like a loose t-shirt dress. Regardless of the way you wear the dress, it will be in style—especially for the spring/summer time—and they are best worn short rather than longer to avoid looking frumpy. Denim dresses are usually light or slightly dark blues and very rarely white.
Denim shorts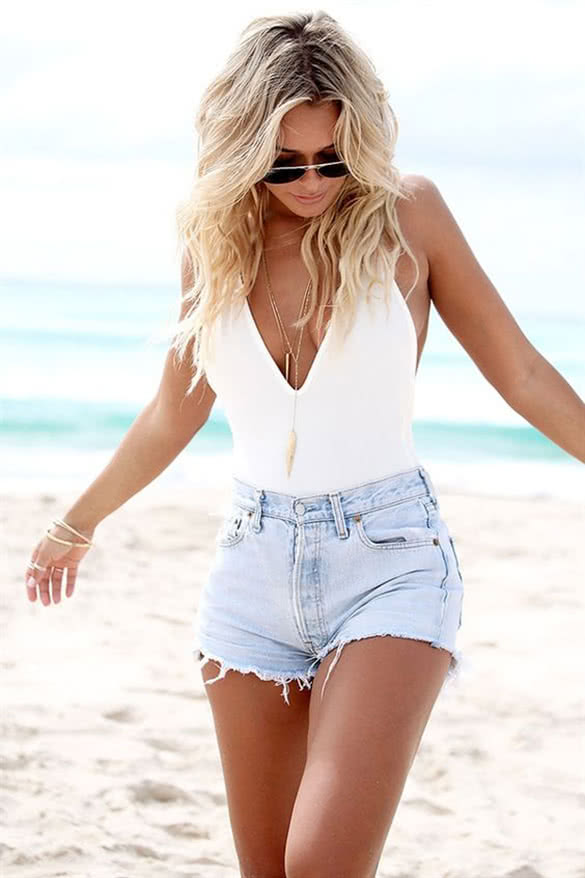 These are always super cute, but also super hot. They are best worn short and tight and are always flattering. Rips are sometimes nice, but most times a nice light or dark blue wash is the way to go.
They look great with wedge sandals and a nice tank, but are also perfect with a plaid or casual shirt and Converse sneakers.
Jean jackets and vests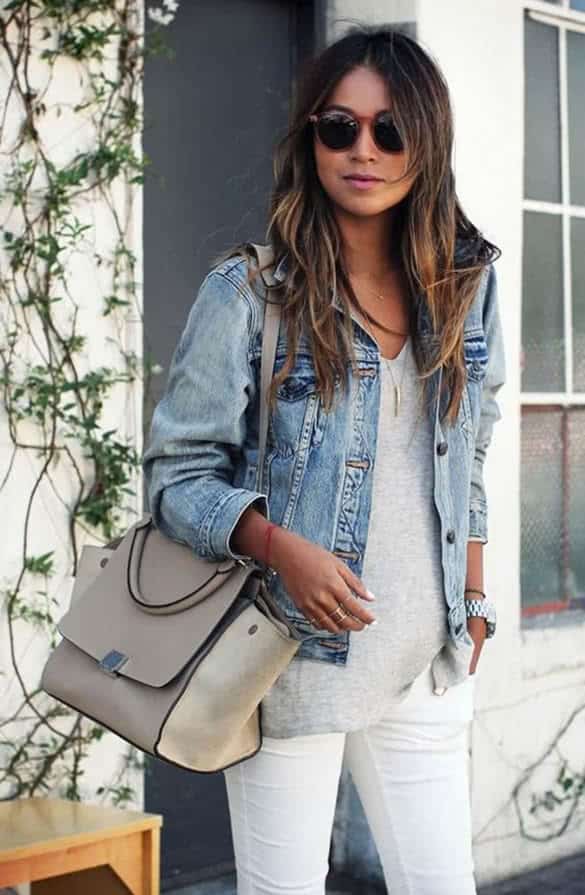 These are very cute cover ups that match any outfit and can even be worn for dressy occasions; it all depends on how you wear them. Jean jackets are nice to wear with casual shirts and can look really edgy, but they can also be worn with a tight short dress to a club or on a date.
Vests are also great to wear with dresses, even with cute casual sundresses or tanks, and can also be considered edgy; in most cases, though, it just looks like an awesome accessory.
We all love denim, we always have and always will. Denim is the material that makes up some of our favorite clothes that are both dressy and casual. If you have any awesome denim finds or like to wear these clothes in different ways, feel free to share them below!