Cap toe shoes are a wardrobe essential that can easily make the transition from day to night. Think you might need a pair? Here are 3 great styles to keep in mind.
Cap toe shoes were originally a trend in the '40s and '50s. Having stood the test of time, they are still all over the fashion map today with no sign of letting up. You can find cap toe shoes in just about every imaginable style from stilettos to sneakers and beyond.
However, if you're looking for a style of cap toe shoe that you can wear both at work and at play, there are a few specific styles to look out for. Here are three of our favorite styles that will take you from a day at the office to a night on the town without missing a step.
#1 The Colorful Cap Toe Pump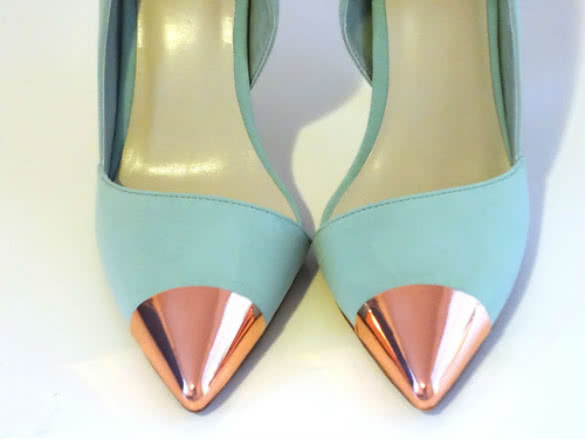 A cap toe shoe in a non-traditional color might seem like an impulse buy or a shoe with a very limited range of options, but actually the exact opposite is true. Look for a classically-shaped court pump – not too pointy, not too rounded. A gently pointed or almond-shaped toe is one of the most comfortable shapes you can find, and it won't go out of style in a year's time.
If you choose a colorful cap toe shoe, make sure that it is still office appropriate. Generally speaking, if you work in a creative environment, you probably have more leeway with your dress code, but even in a more conservative environment, you can still play with color.
Choose a cap toe pump that uses color as an accent. A neutral pump in grey or beige looks amazing with a neon pink or yellow cap toe, just as a black or white pump will look amazing with a crazy metallic, plastic, or other non-traditional material cap toe.
Pair your colorful cap toed shoes with a neutral suit or shirt and trousers for the office then, after hours, trade your work clothes for something that will showcase your cap toes. Depending on how casual you wish to be, think rolled hem trousers, a body con dress in a neutral color (with or without a jacket or cardi), or a simple pair of skinny jeans and a plain white shirt. Whatever you choose, think of it as a canvas against which you will be showcasing your shoes.
#2 The Cap Toe Slingback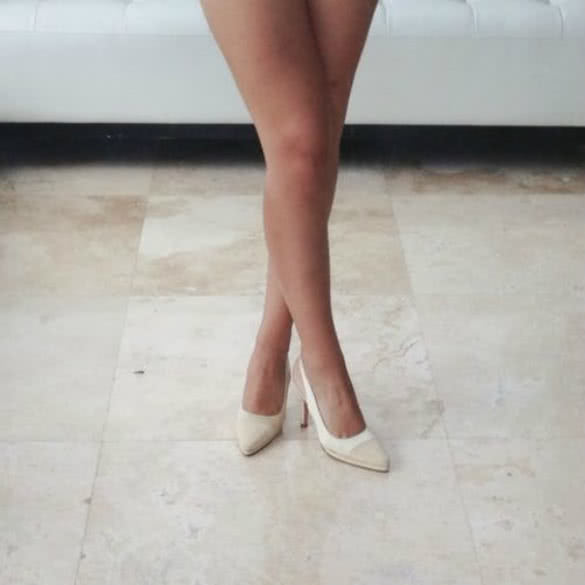 Slingback pumps are an excellent way to elongate the leg. Due to the amount of heel they expose, they create a long, unbroken line from behind when paired with skirts, yet can function perfectly respectfully in a work environment.
A cap toe slingback is a perfect pairing with a pencil skirt suit or pair of full trousers for the office. The cap toe lends a classic appeal to the shoe while the slingback keeps it from looking too stuffy.
For evening, swap your full trousers for a shorter skirt to show off what those cap toe pumps do for your legs, or simply take off your suit jacket to reveal a lovely blouse and skirt pairing.
When selecting a pair of slingback cap toe pumps that will work both at the office and out on the town, stick to classic colors. Because a slingback pump reveals a little more skin than other types of pumps, keep the color story refined.
Neutrals like beige, grey, black, white, and flesh colors are all excellent choices. If you are thinking about adding metallic touches, it's best to limit them to the cap; anything more than that might be overwhelming for the office.
#3 Don't Forget the Flats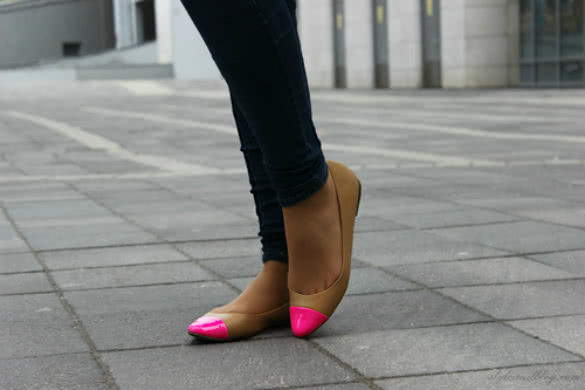 This is the cap toe that everyone can take advantage of. Not having to dress in traditional office attire shouldn't preclude you from taking advantage of a classic shoe like a cap toe. If anything, you have even more freedom to experiment with color and style options than those who work in more conservative environments.
Ballet flats are one of the most versatile shoe options out there. A great alternative to heels, a classic cap toe ballet flat looks put together whether you are in the supermarket or the skate park. Cap toe ballet flats look great with a number of different looks.
If you've been a steadfast heel devotee your entire life and are just warming to the idea of flats, try them with ankle length trousers and short skirts as a jumping-off point.
There is no limit to the combinations of color and texture that you can employ if you don't work in a traditional environment, but if you do choose to walk on the wild side, remember that the bigger the statement your shoes make, the quieter the rest of your look should be.
Cap toe shoes are a classic shoe option that have been around for decades, and are still relevant today. They can go from buttoned-down and conservative by day to elegant and sophisticated at night with little more than a change of a jacket and a venue. The next time you're looking for a pair of shoes that will take you through your work day and beyond, look to the classic cap toe.
Cover photo: weheartit.com