Menswear with a feminine twist. It's here to stay (at least for now). We've rounded up some of the hottest menswear inspired looks for women. We're really digging them and we hope you love them too.
One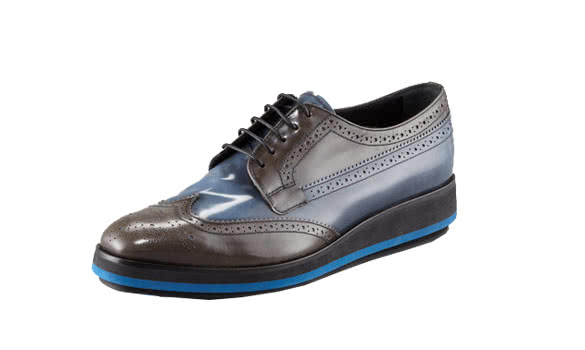 Prada has us thrilled with these bicolor, lace-up wedge loafers. Not only is the mixture of blue and brown eye-catching, but these shoes look amazingly comfortable. We would love to slip on a pair with our favorite colored cords.
Two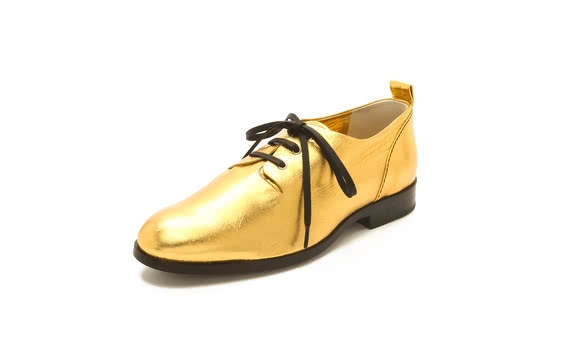 Say goodbye to the traditional brown and black oxfords of the past. These oxfords are bright, metallic, and fun. Can't you picture them with a pair of black skinny jeans and a red sweater?
Three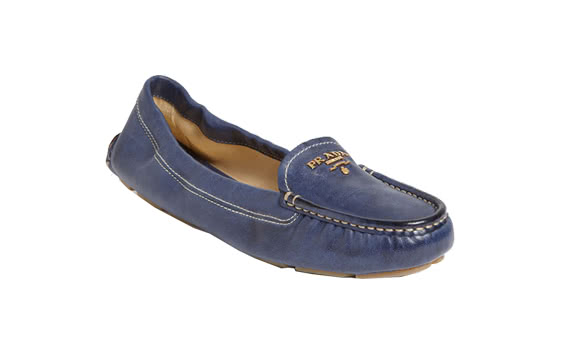 These Prada Scrunch Loafers are classy and they look oh-so-comfortable. These loafers would look great paired with your favorite jeans and a neutral sweater.
Four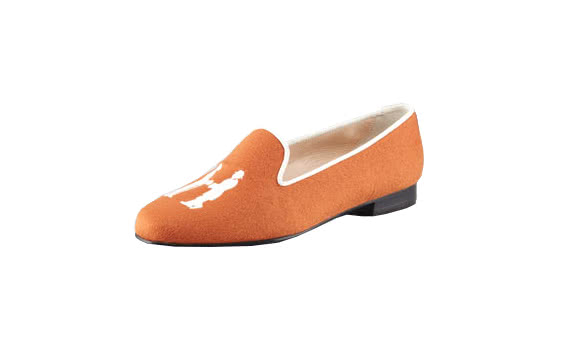 We love the fun, bright orange color flaunted by these Hadleigh's smoking loafers. A pop of blue lines the heels, which makes these vibrant shoes even more eye-catching.
Five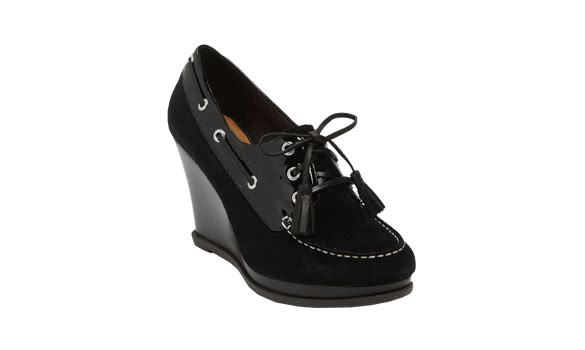 Are you obsessed with boat shoes? Have you let all your dresses pile up at the back of your closet just so you can keep sporting the Sperrys day after day? These Sperry Top-Sider Seabourn Platform Wedges have all the comfort and class of a typical boat shoe, but with a heel. Bring those dresses back into rotation, ladies.
Six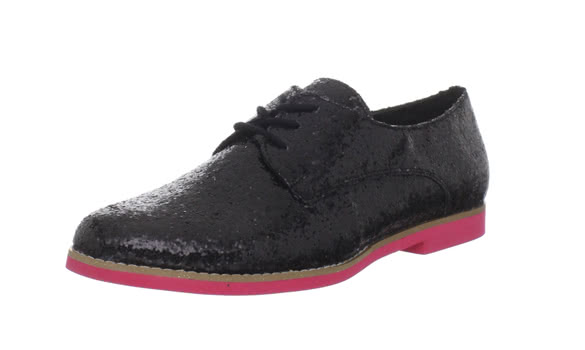 Steve Madden has us love struck with this pair of Jazzy Oxfords. These shoes solve an ever-present problem. You almost always want to go out, but you don't always want to wear heels, right? You'll be able to jazz up an outfit without carrying your shoes by the end of the night thanks to this menswear inspired design. You won't miss the heels, we promise.
Seven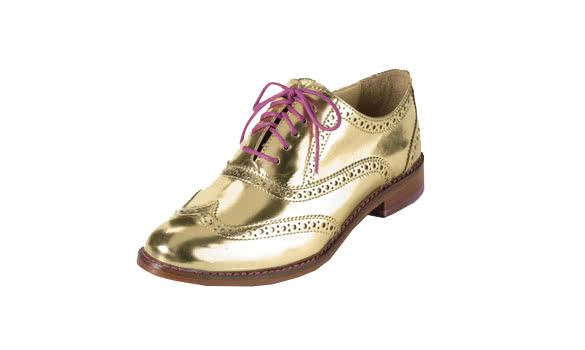 Metallic, leather, wing tip detail, colored laces. Is there anything more you could want in a Lace-Up Oxford by Cole Haan? These stunning shoes will have you center stage in no time.
Eight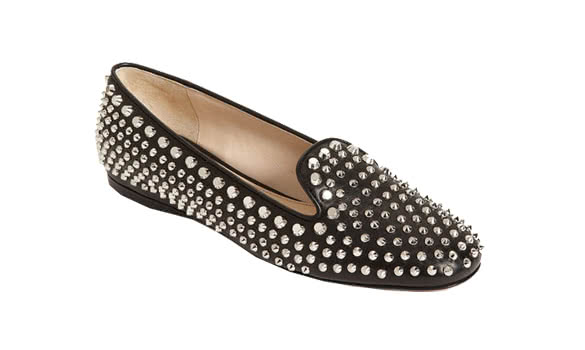 This Prada Studded Smoking Loafer has plenty of studs and style. We'd have a hard time ever taking these beauties off.
Nine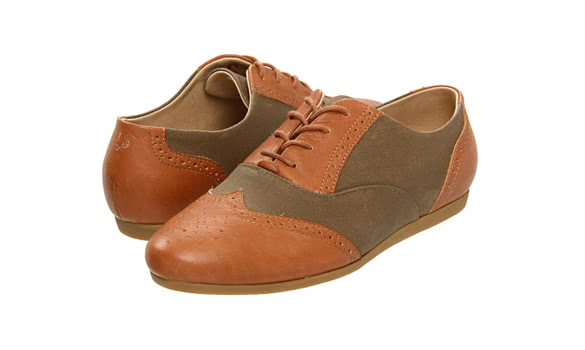 Fred Perry Garner Leather shoes never looked so good. This timeless Oxford style is classy and sophisticated. The neutral tones keep it traditional, which is a nice change of pace from other menswear inspired designs. They'd look amazing paired with a bright colored top and accessories.
Ten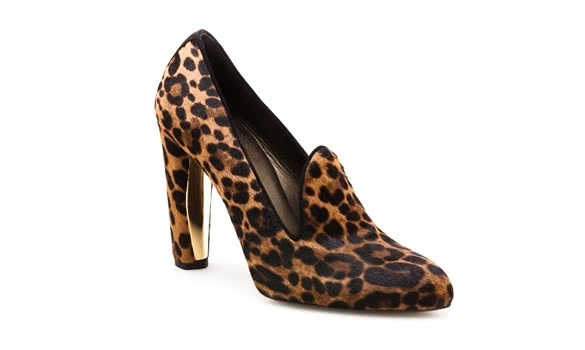 Stuart Weitzman never lets us down. This high-heeled Uprise shoe features a gold metallic stripe down the heel. We love the combination of animal print and menswear inspiration. It's an unexpected combination that has us squealing with delight.