To look good you have to feel good and this applies even on your workout clothes. Choosing the right gym essentials can give you more confidence and make you perform better.
How many years in a row have you made promise to yourself that you will start working out and going to the gym regularly? You've probably put it in all of your New Year's resolutions in the past two or three years, but you've always ended up skipping your classes.
We know it's hard to find motivation on a rainy day or after a hard day at the office, when all you want to do is lay on your couch, in your comfy sweatpants with your hair in bun and watching Netflix.
But, the time is passing by very fast, and very soon you'll find yourself laying on that same couch, thinking of summer and the beach. When summer and beach are around, bare legs and bikinis are in.
This idyllic picture will burst like a soap bubble with the next thought of all the cookies, chips and soda you have eaten. But, don't panic, you still have enough time to get your lazy bones to the gym, and to make yourself proud this summer.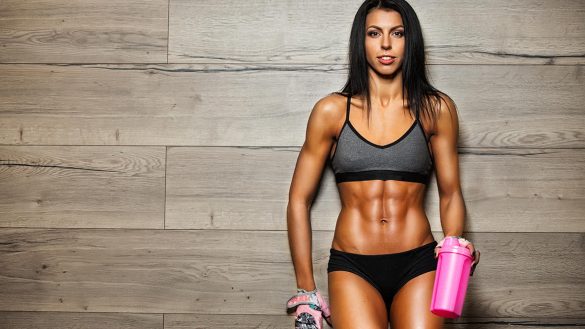 We all agree that getting started is the hardest part. You need to be patient with yourself and to give yourself time to get used to it. Some people say that you need 21 days to get used to something new, so try it.
You will see that it'll soon become your routine, and maybe, when you see the results, it will transform into an addiction!
There are many ways to get motivated. Besides the hot bod, clothes are also one of the important elements that will keep you motivated. Your workout clothes maybe was one of the reasons you've decided to quit. You just didn't feel comfortable in it, and it didn't give you enough confidence.
Clothes that doesn't fit you well not only affects the way you feel, but can also affect your health! Moreover, uncomfortable workout clothes can sabotage your whole workout.
Choosing the right clothes you can increase efficiency as you will be moving faster and easier.
Also, one of the important factors that you have to consider when choosing the right clothes are colors. It's widely known that colors can affect our emotions, so choose them wisely. They have to give you energy and to make you want to move!
Sports bra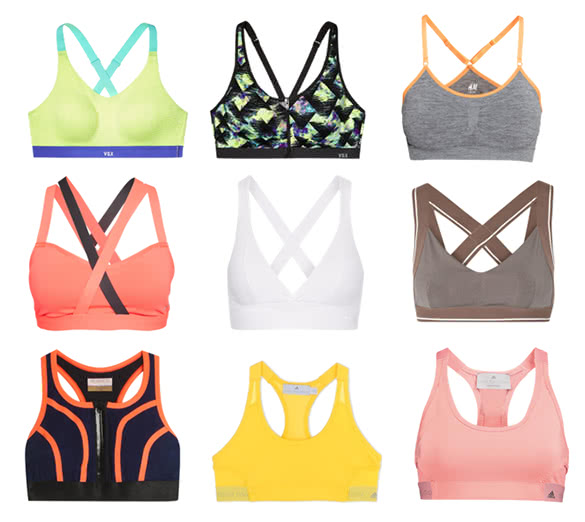 Why is wearing a sports bra so important? First of all, they are super supportive, which means they keep everything in place while you're running, jumping or stretching.
Lack of the right kind of support can lead to back pain and damage, which can cause stretch marks and sagging over time, even if you're wearing A-cups.
They are also very comfortable, because they have no inserted wires. There's nothing that could dig into your skin or hurt you, and you don't have to deal with falling straps.
Leggings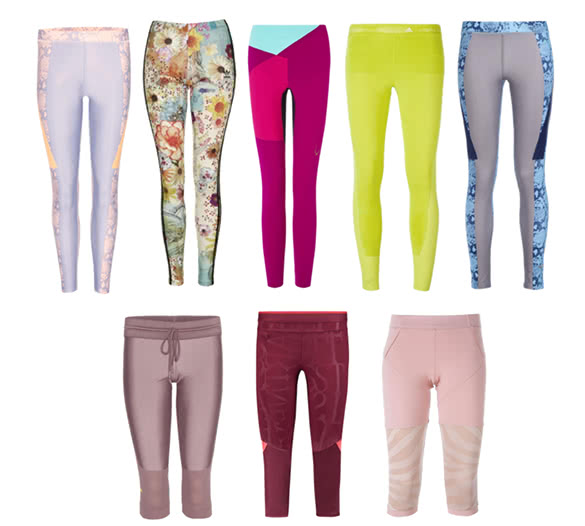 Anyone that has ever worn any kind of baggy sweats during his workout will agree it was a bad idea. Wide pants are totally unnecessary load that can get in your way and their hem can easily get stuck in exercising machines. This kind of clothes can only slow you down and block your progress.
Instead of going for a pair of sweatpants choose a pair of leggings. They fit closer to the body, so there's no extra fabric around to distract you and they make moving in them so easy because they are very comfortable.
There are a lot of styles, so instead of going for basic black ones you can choose colorful ones with mesh inserts to give you that cool vibe.
Sneakers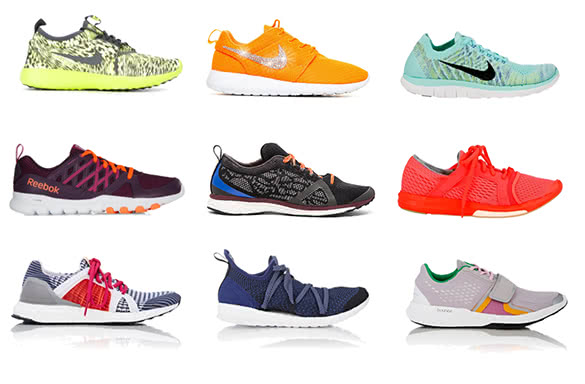 The biggest and the most important investment definitely are sneakers. Since the most of the time you're on your feet, you need to have comfortable shoes.
They have to be lightweight, with flexible sole, but also with right kind of support for your ankles. As your body is moving, your feet are moving too, so make sure they have enough space.
When you're buying a pair of sneakers, the most important thing is the right fit. This way you'll prevent getting blisters and other problems that usually come with small and uncomfortable shoes.
Before you purchase a pair of brand new sneakers, make sure to try them on.
It's always better to try shoes at the end of the day when your feet are the largest and always try them on with socks that you'll wear to the gym.
When it comes to color, always choose the ones that are versatile so you can mix them and match them easily with the rest of your outfit.
T-shirt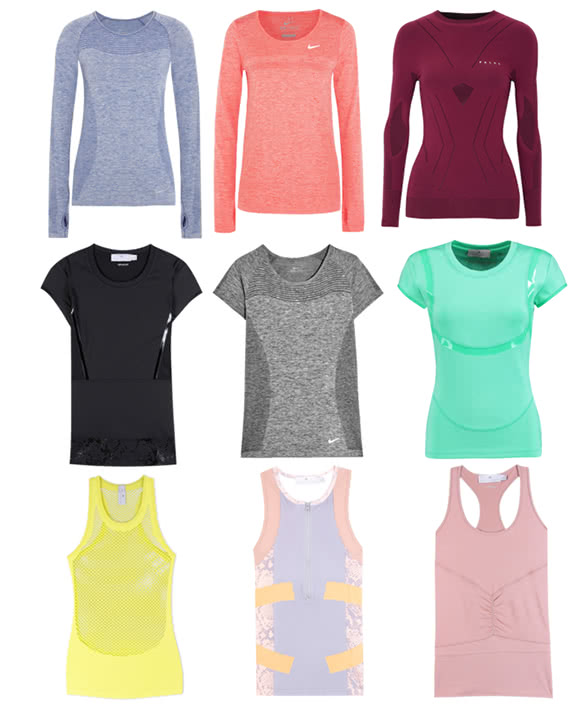 We are always saying that natural fabrics are the best, but this time it's not the case. Cotton T-shirts absorb a lot of sweat, but don't release it quickly which is why wearing a wet, heavy shirt can be very annoying.
Opt for specialized fabrics that hold moisture away from your body. Quick-dry fabrics like CoolMax, Dri-Fit, Climalite are a perfect replacement. They are very light, comfortable and, what's most important, they come in many different styles.
Sports bag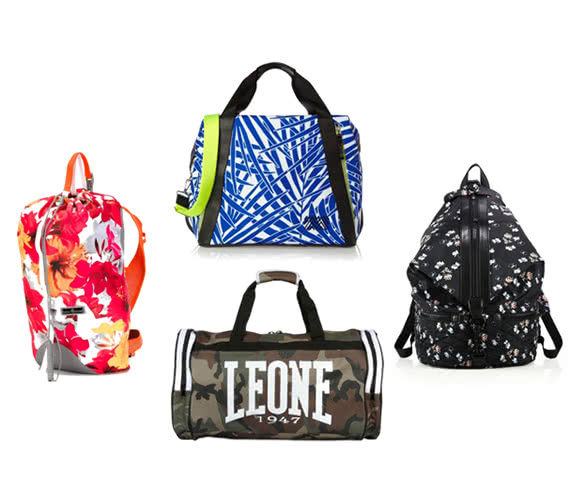 Finally, you need a chic bag for all your gym essentials. One that is both practical and stylish!
These days gym bags don't even look like those classic sports bags, they are much more than that. This sounds perfect especially if you're going to the gym straight from the office!
Go for the one you'd like to wear while running your errands or as a colorful touch to your casual outfit. Why not?
Also make sure your bag is spacious enough, so you don't have to think about how to fit all your clothes in it. Choose the one that has as many pockets as possible. This way you'll provide easy access to all the things you need and none of your accessories will ever be lost.
What is your favorite workout gear? Share your opinion with us in the comments below.