Vegan, vegetarian, or none of the above? We're double tapping these food bloggers posts because they look like they should have their own show on the Food Network.
When it comes to food, the taste is just one of the many things that matters. We're looking at the ingredients, the presentation, and the taste, and these Instagram food bloggers deserve an award.
If you think you get hungry watching a 30-minute show on the Food Network, just one picture from these blogs will have your mouth watering before you can double tap.
If you eat everything on this Earth, these first few profiles are just for you.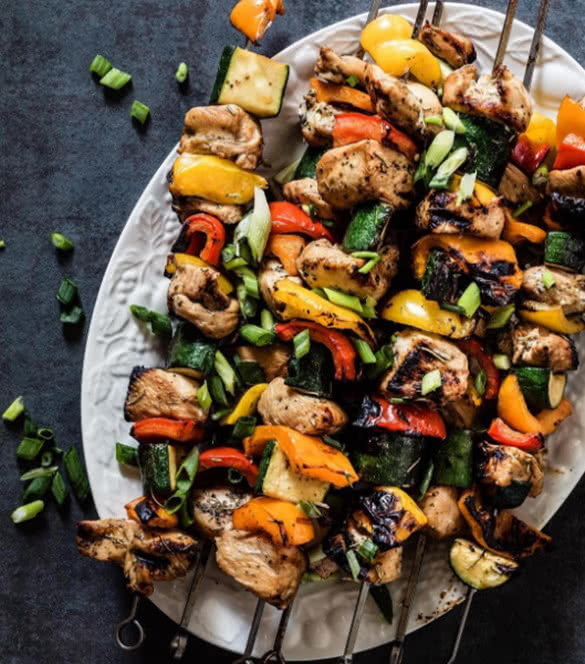 Followers: 169k
You might not have been hungry before you looked at EatGoodForLife's Instagram page, but you'll definitely be holding onto your stomach afterwards.
With a mixture of savory and sweet foods, you'll be quick to find Chicken Coconut Curry recipes followed by delicious chocolate slushies.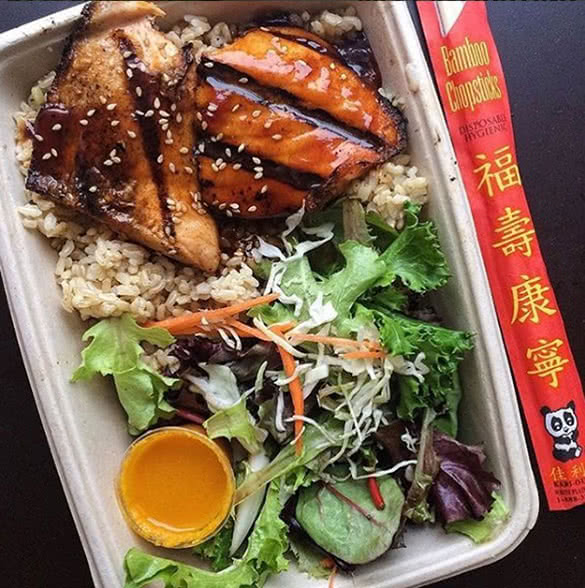 Followers: 263k
This Instagram account is run by two girls with one goal in mind, eating healthy and working out. As any healthy diet would show, their feed is bursting with color due to the abundance of fruit and vegetables.
Although many of their posts feature leafy greens and fiber filled berries, you can also find Chicken Teriyaki salads as well as mouth-watering egg and cheese bagels.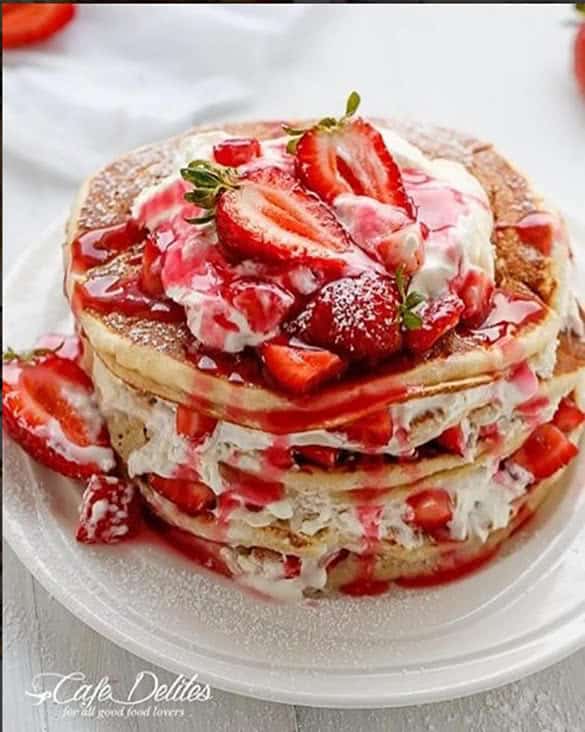 Followers: 267k
If you're looking for an Instagram account that's going to show you all your favorite foods, CafeDelites will be your safe haven. A foodgasm for the eyes, this page features chocolate chip cookies, pizza lasagna, and chocolate cake waffles.
Before you try out any of her recipes, make sure you're prepared for the food coma afterwards that will be completely worth it.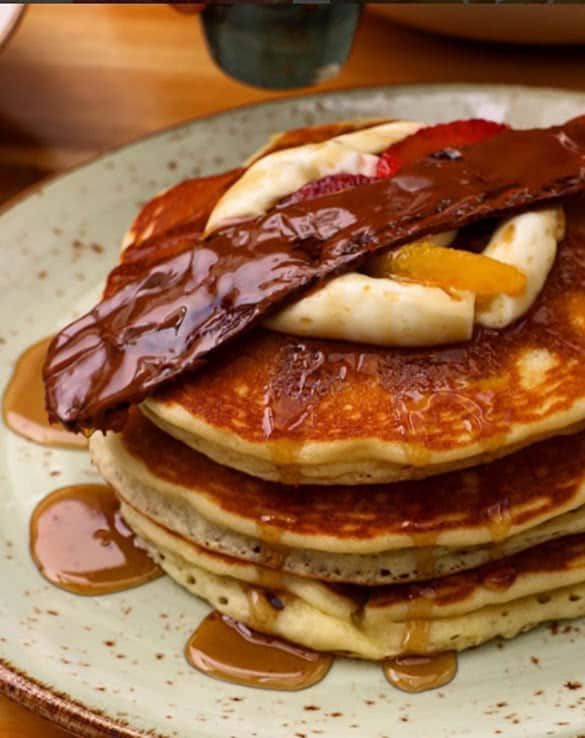 Followers: 294k
Dieting isn't for everyone, and if you're a person who throws caution to the wind, TheNaughtyFork will be your biggest advocate in eating everything you want.
Scrolling down their feed, you'll find rainbow waffles with 3 scoops of ice cream, breakfast lasagna made on the grill, and puffed potatoes drizzled in cheese.
If you've given up all meats and are living a vegetarian lifestyle, these Instagram profiles are just for you!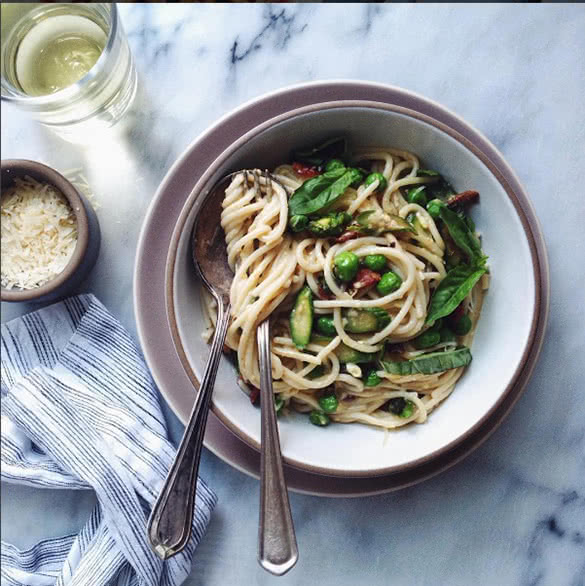 Followers: 34.3k
This Instagram profile will show you that you don't need meat to eat delicious foods. Transitioning to being a vegetarian can be difficult especially if you're used to meaty meals, but The_Bojon_Gourmet shows a great number of hearty meals like baked pasta and casseroles.
Followers: 46.3k
Kate, and her dog, Cookie, are creating and eating delicious and appetizing treats that are vegetarian friendly. Her page features delicious spinach and bean enchiladas, kale pesto pizza, and adorable pictures of her dog.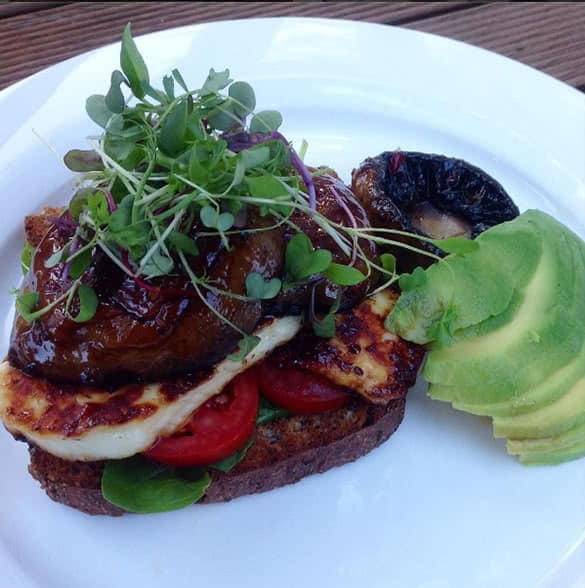 Followers: 51.9k
LifeOfAVegetarian is all about planning meals and food prep. Her lunches and snacks for work are an organized paradise of rice, vegetables, fruits, and a small desert. When she's not showing her perfectly balanced diet, she's sharing smoothie recipes as well as parfaits and chocolate berry cakes.
@VEGETARIANFOODLOVER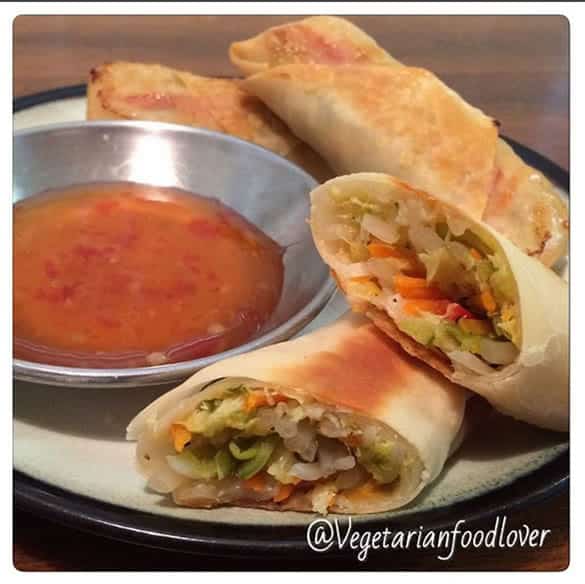 Followers: 92.5k
VegetarianFoodLover's Instagram comes with a disclaimer that she's sorry if her posts make you hungry, and there's a big chance that they will. Enjoying many of her meals by the beach or watching the sunset, you'll find a generous amount of avocado, pesto pizzas, and berries.
If you've completely into the lifestyle of a proud vegan, these Instagram profiles will be a great addition to your feed.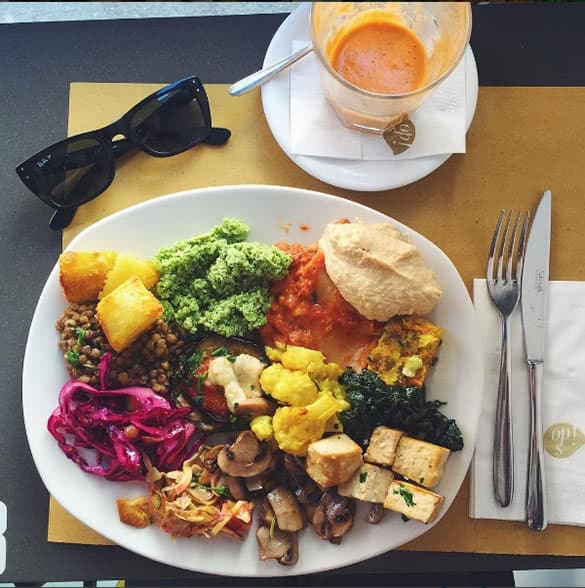 Followers: 112k
This vegan food blogger has a large array of foods on her page that are both delicious and require no animal products. While many of her snacks include the regular array of fruits and vegetables, her heartier snacks include sautéed mushrooms, sweet potatoes, and hummus.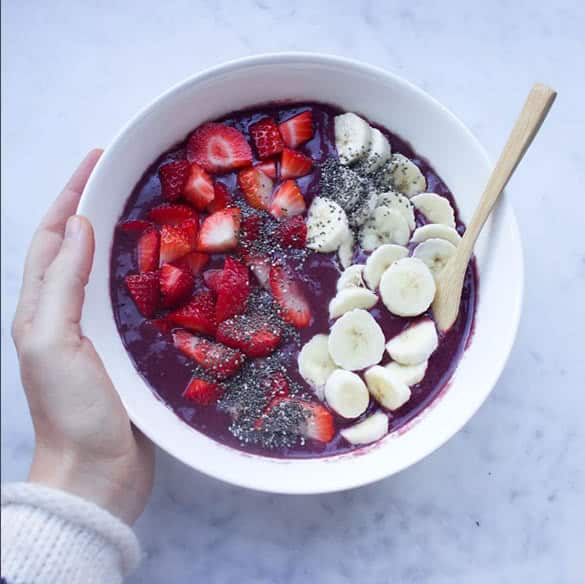 Followers: 120k
If you're constantly snacking on fruit, BeautyBlends will be your favorite Instagram stop. Not only does her page feature delicious acai bowls, banana pancakes, and fruit popsicles, but you'll also find recipes for smoothies and chocolate and caramel blueberry cakes.
Eating bitter tasting vegetables has been hard since our parents were forcing them onto our plates when we were 5, but fresh fruit is always an enjoyable alternative.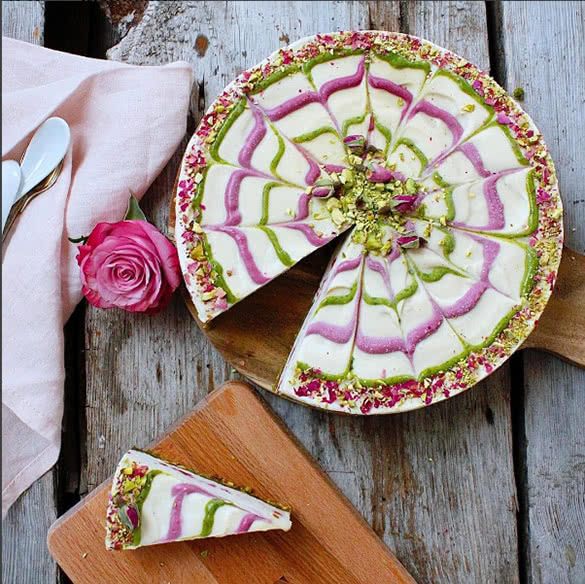 Followers: 184k
Most people who aren't vegan think a vegan diet is filled with unsavory and tasteless food, but LoveLiveRaw's Instagram page silences these ideas.
For those looking for sweets, her page features raspberry cheesecakes, vegan Twix bars, and chocolate mousse. For those looking to enjoy savory meals while remaining vegan, she creates creamy stews, dumplings, and black bean burgers.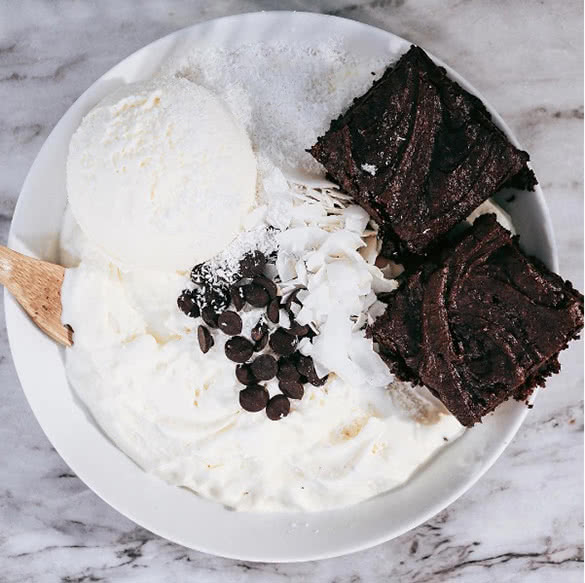 Followers: 402k
Not only is BySaber's Instagram account filled with delicious food, but all her pictures make us question if she doubles as a food blogger as well as a photographer.
With a feed filled with decadent food, BySaber shows creations of okra rice bowls, rainbow veggie pasta, and homemade coconut chia pops.
Now that we've made you hungry, let us know in the comments down below which of these Instagram accounts you'll be following.
While you're at it, be sure to follow YouQueen's official Instagram page for daily inspiration and things we love.