Searching for a new chocolate to try out? Look no further! We've prepared a list of most amazing chocolate brands you've probably never heard of, but that are definitely worth trying.
As a chocolate lover, there's one thing I really love doing: walking around trying chocolate—especially when I travel to new towns. Below are some brands you really should discover. Some I have tried, and some are on my chocolate wish list!
Vosges Haut-Chocolat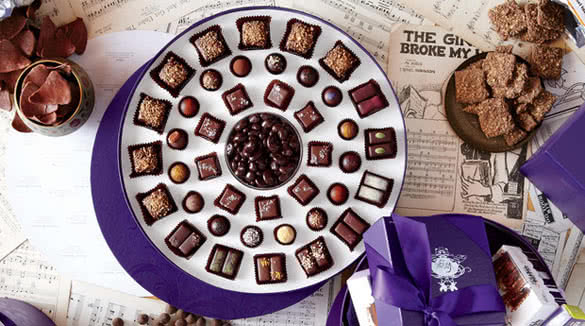 If you like unique ingredients in your chocolate, this is the brand you should try. How about some bee pollen chocolate for you today?
L.A. Burdick
Famous for his chocolate mice, this is another brand of chocolate worth teasing your tastebuds with.
Jacques Torres Chocolate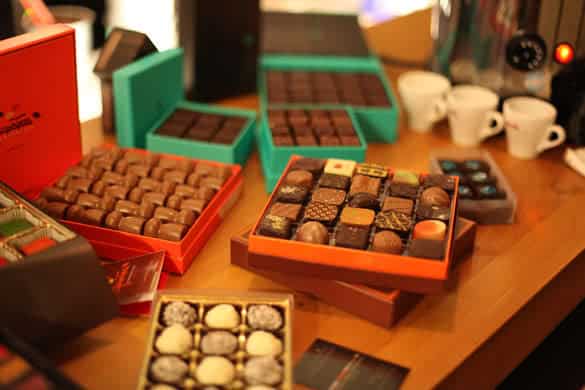 Trained as a pastry chef, Jacques Torres has really made a name for himself in chocolate. With six shops in NYC, one in Atlantic City and two production facilities, you can easily see that he's a popular man among the chocoholics. In fact, he's often described as the man for chocolate in NYC.
Valerie Confections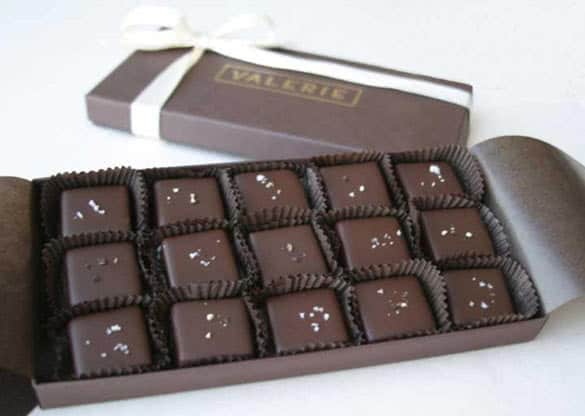 When doing a blind test at Los Angeles Magazine, they voted Valerie Confections the best chocolatier in town. Valerie Confections also offers unique petit fours—something to check out when in LA!
My Sweet Brigadeiro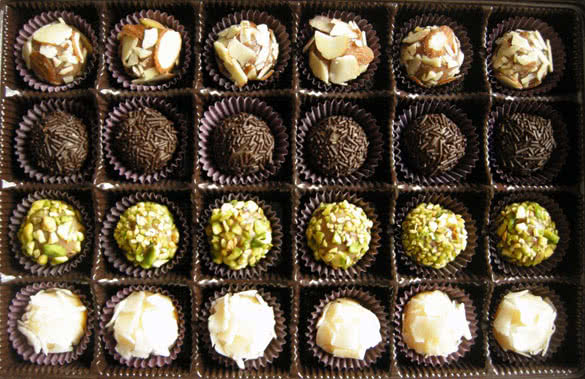 Like Brazilian chocolate? Then you're in for a treat. Quite literally. My Sweet Brigadeiro offers a number of different flavors for their Brazilian truffles. Don't know what a brigadeiro is?
In their own words, "Brigadeiro (Bree-gah-day-ro) is Brazil's favorite and most traditional sweet. Deliciously made with condensed milk, cocoa and butter, its cooking process requires love and patience.
The Brigadeiro is slowly cooked until it gets the right velvety consistency, then it's hand rolled into a luscious round shape and covered with chocolate sprinkles or nuts."
Xocolatti
If you prefer Indian chocolate to Brazilian chocolate, then you need to check out Xocolatti. They offer slates of chocolate as well as truffles and clusters. One of their flavors is mango paprika. Now there's something to ponder.
Kee's Chocolate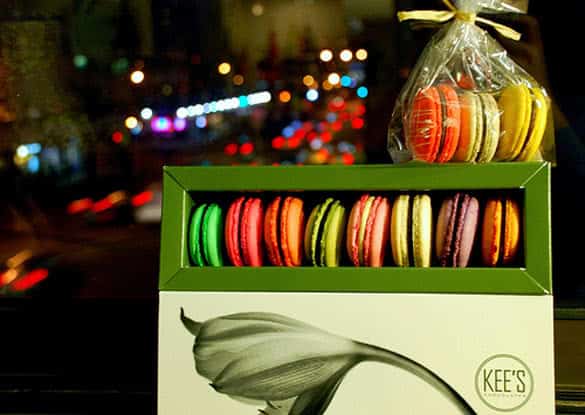 Launched in 2002, this brand has gone on to become world famous for their fresh flavors and high quality ingredients. They sell bars, chocolates and macaroons.
Mast Brothers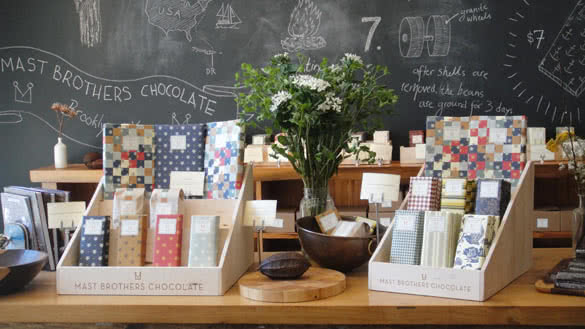 This is a brand that took the chocolate world by storm. Founded by two bearded brothers in NYC, their handmade chocolate can now be found all over the place. They source their own beans, and their chocolate making process is meticulous.
Chuao Chocolatier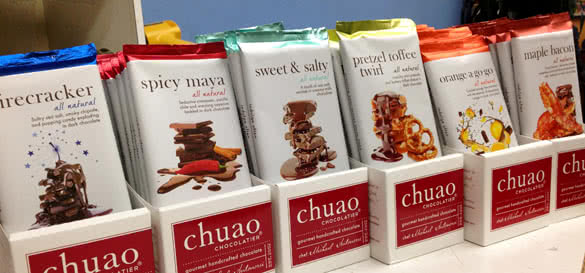 These guys make the funkiest bars! Why not a caramel apple bar? A potato crisp bar? Or their famous Firecracker—"a chipotle caramel fudge truffle with popping candy, a hint of salt, and dark chocolate."
Founded by two brothers from Venezuela, the company is based in Southern California. They named the company after the cacao producing region of Chuao (pronounced chew-WOW) in Venezuela.
They use all natural ingredients or, as they put it, "Handcrafted with ethically sourced cacao, gluten free ingredients and free of artificial preservatives, sweeteners, colors, flavors and hydrogenated fats." Pretty neat.
Cacao Atlanta Chocolate Company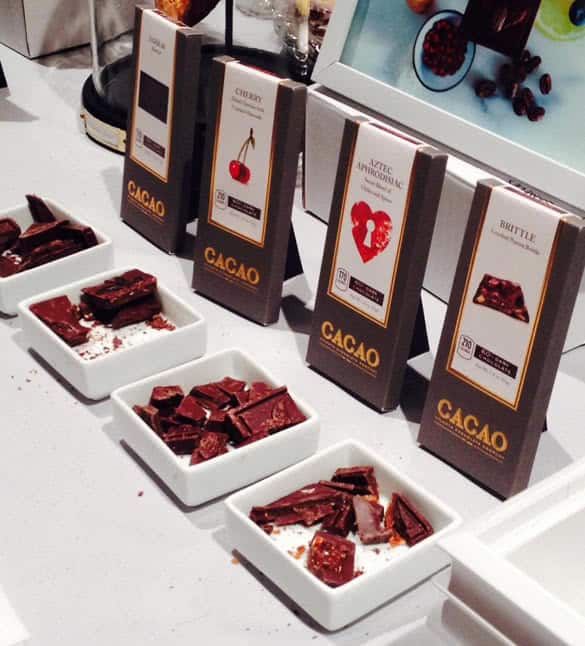 Kristen Hard founded this company, and has since gone on to create a remarkable chocolate brand. She spends her time traveling the globe to source beans for her bars and partners up with farmers to ensure that her high quality standards are met.
Imagination is also at place at Cacao where you'll find caramels, chocolate salamis, chocolate bars and boxed chocolates in a variety of different flavors.
Theo Chocolate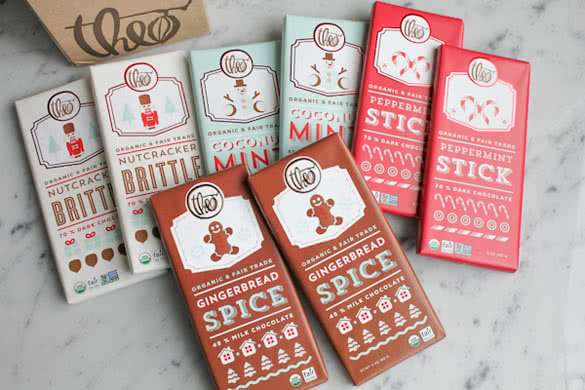 How about some black rice quinoa crunch, or some Ghost Chili Caramels? These guys pioneered in the organic and fair-trade field way back when and, thanks to their award-winning chocolate, have stayed on top of their game.
Askinosie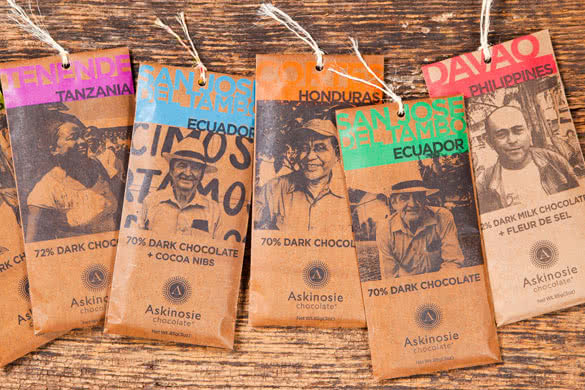 I fell in love with these guys a long time ago and, I must confess, not because of their chocolate, but because of their packaging. Let's face it, though: anyone who is this obsessed about using pure, high quality ingredients and who packages their chocolate with such innovation must have great tasting chocolate.
And, they have Sustainable Lunch Programs in Mababu, too: "We are currently providing lunch to all of the 1,800 students every day, many of whom struggle with malnourishment." Impressive!
The founder? A criminal defense lawyer turned chocolate maker on a mission to raise the bar for ethical businesses.
Li-Lac Chocolates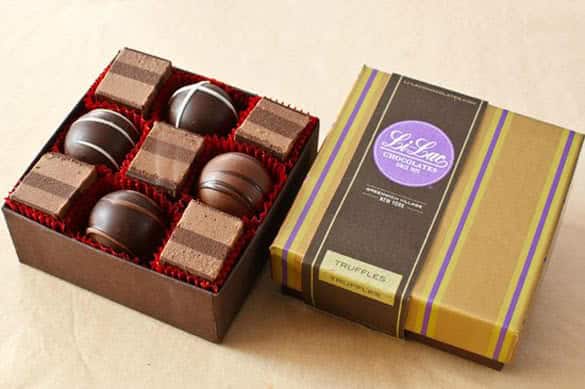 They call themselves Manhattan's oldest chocolate house, and given that they've been around since 1923, that is possibly the case. The Times London call them a "New York Chocolate Wonderland," and you can buy everything from handcrafted old-fashioned chocolates to chocolate figurines of the Statue of Liberty (and of high heeled shoes!). If you like traditional chocolate, this is for you.
Valrhona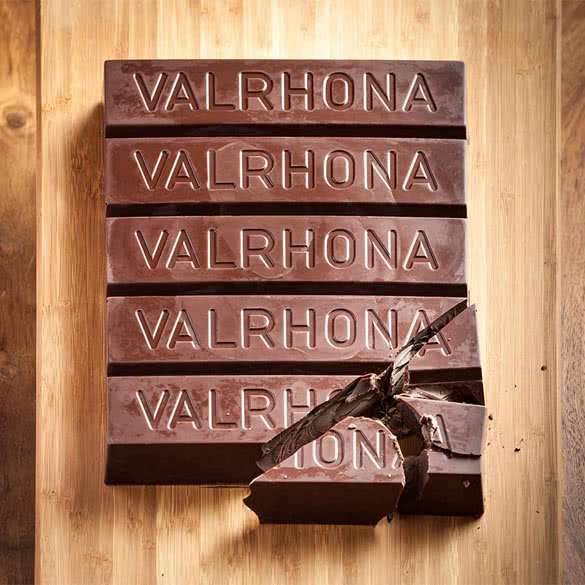 I can't not mention these guys—you've seen those big blocks of chocolate at Whole Foods, right? They're divine—maybe because this company has been producing chocolate in the small village of Tain L'Hermitage since 1922.
Fran's Chocolate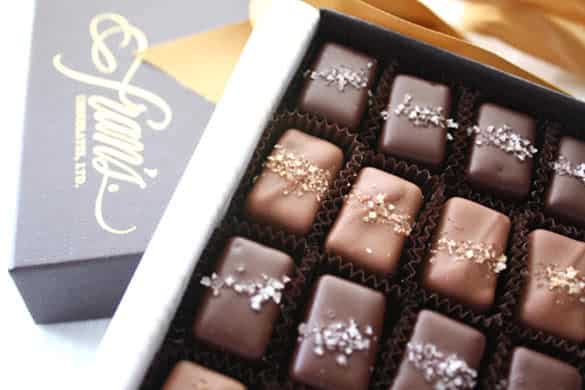 If you're looking for truffles in Seattle, this is a great place to go. Even Barrack Obama goes there for Fran's smoked salt caramels. Yum.
Hotel Chocolat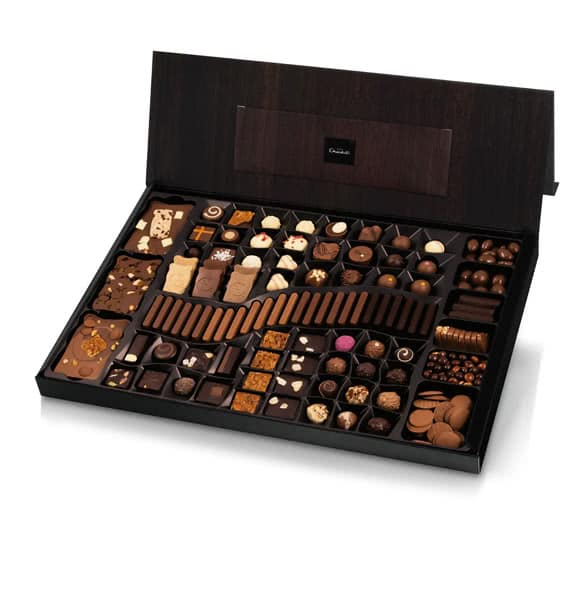 In London, I tend to walk around to their outlets sampling chocolate and buying their incredible chocolate barks. Yummy. Their innovative creations for Halloween and Christmas are worth mentioning, too. If you like celebrating the seasons with chocolate, you need to check them out.
Flying Noir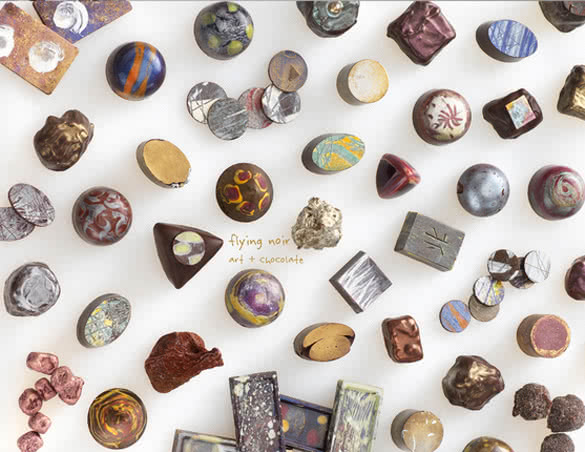 They say it's art + chocolate, and that's a pretty apt description for these truffles that are handmade with all natural ingredients. They truly look like works of art. They're also a 6-star Award Winner and Grand Master Chocolatier by Chocolate Salon. Those food porn photographs for your Instagram feed? Yep, that's why you need Flying Noir.
Booja-Booja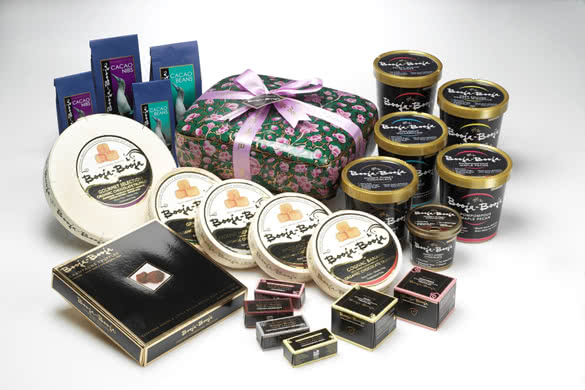 Let's finish on a high note with my all time favorite chocolate maker: Booja-Booja. Their vegan truffles are so good that you can eat way too many at a time, but they are best treasured slowly as they are very rich.
You can buy them in mixed packages or single flavor boxes. They also offer the best raw chocolate truffles I've ever tried. And, let's get one thing clear: I've tried a lot of chocolate. Another cool thing about this company is their ethical policy, supporting positive initiatives around the world.
There's way too much good chocolate for any one belly to handle. It's just lucky all the chocolate shops aren't in one town….