Easter is synonymous with food, but heavy foods can leave you feeling sluggish for days after the holiday. Try our easy and healthy Easter brunch recipes and indulge in food without feeling guilty.
I come from a big Catholic family. Like Thanksgiving and Christmas, Easter is another occasion to gather and eat for an entire weekend. I love it!
I spend most of the year looking forward to brunch, including my mom's cheesy potatoes and my aunt's nut rolls, the pizza civitavecchia and, of course, the panettone.
And, after Lent and the fasting of Holy Week, who hasn't earned the right to stuff their face with desserts and heavy food?
But, when Easter Monday comes, the food coma usually rivals a mild hangover. I've found that bringing a healthy dish to family brunch is hugely beneficial in combatting the unhealthy food extravaganza, and usually helps to balance out the sweet and heavy food table.
If you're like my family, the eating doesn't stop at brunch. In fact, Easter brunch should just be called "Easter meal" because you know you're going to be eating until midnight.
So, I also like to bring along healthy snack foods and dinner-type foods for the marathon day.
Even if your family is not as committed to the eating game as mine, healthy brunch and holiday recipes are helpful year-round, especially as we head into summer party season.
1. Savory brunch dishes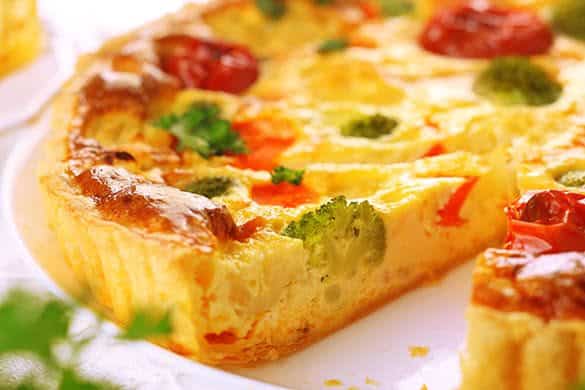 As I mentioned earlier, one of my favorite brunch dishes is cheesy potatoes, which, as you've probably guessed, involves massive amounts of cheese, potatoes and dairy.
It's fat presented in a casserole dish. Given all of the chocolate and desserts that come with Easter, it's natural to crave something savory. Unfortunately, those savory dishes often come with hefty amounts of salt, butter and fat. What's a girl to do?
Thankfully, nature has already provided us with the perfect base for healthy, savory brunch dishes: the incredible egg. Eggs are the perfect starting place for delicious, protein-packed and healthy brunch dishes.
Other easy options include all-natural chicken or turkey sausage, whole wheat biscuits and savory overnight oats.
My favorite savory, egg-based brunch dish is a vegetable quiche, which can be homemade or store-bought if you want. Start by either making a pie crust or defrosting one, then whip up a few eggs with in-season vegetables (right now, asparagus, peas and onions are prime), top with some fresh mozzarella and pop it in the oven.
The best part about this dish is that it can be made the night before and kept in the fridge; in fact, quiche is best served cold, so save yourself the day-of stress by making this bad boy.
2. Sweet brunch dishes
I get it: it's Easter, season of Peeps, chocolate bunnies and bags of cheap candy lining Target shelves. You want something sweet for brunch. My last drunk brunch involved pumpkin waffles with bourbon whipped cream, grapefruit mimosas and homemade chocolate candy bars.
Fortunately, it's possible to make easy, sweet brunch dishes that won't overwhelm you with processed sugar. Remember to stick to natural sugars—fruit, honey, maple syrup, and even sweet nut butters like sunflower seed butter are all natural sugars and help to keep you energized without the quick crash and burn of processed sugars.
Also, when making dishes like french toast, choose all-natural, whole wheat or whole grain bread. The natural sweetness and high fiber will keep you satisfied and refreshed.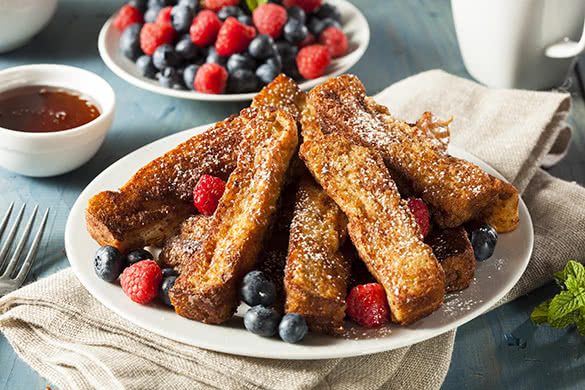 My go-to sweet brunch dish is an overnight french toast bake. I usually take a slightly stale loaf of grainy, whole wheat bread, slice it into small cubes and toss the cubes with an egg and almond milk mixture.
After that, it's up to you to personalize the bake—my favorite combination is a splash of vanilla extract, dried coconut flakes and fresh or frozen blueberries.
Soak it in the fridge overnight, stick it in the oven in the morning, and you have a dish you can enjoy for days after Easter.
3. Healthy snack ideas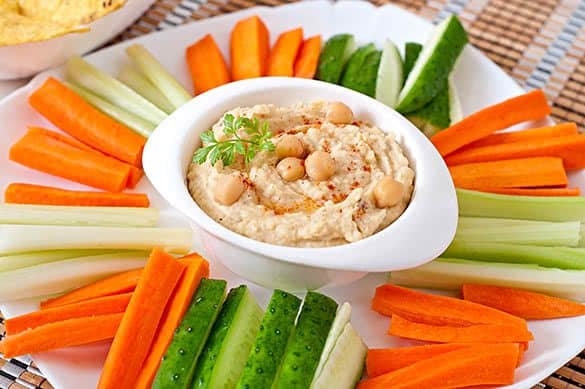 The holidays are probably the only time when it's socially acceptable to graze throughout the entire day while bookending those snacks with massive meals.
If your family is like mine, those snacks are usually someone holding up a casserole dish and yelling, "Look, everyone. I found cheesy potatoes!"
You're going to want some healthy snacks. Combine the heavy food with mimosas or bloody marys, and you're definitely going to be craving snack foods.
I find that bringing a mix of sweet and savory snacks helps to balance out whatever I've recently been eating for my main dishes.
Some of my favorite sweet snack ideas include: fruit salad, homemade granola or granola bars, and apple slices with almond butter. You can dress up a fruit salad by whipping up a fresh dressing of lemon juice, natural honey and chopped mint leaves.
Savory snacks can include homemade trail mix, gluten-free pretzels (trust me on this one; the GF ones are worlds better than regular ones), mixed nuts, pistachios and chopped vegetables with hummus.
Homemade hummus is a great alternative to pricey, store-bought hummus, and can be made with chickpeas, tahini, salt, pepper, garlic and a spritz of lemon juice.
The best part? You don't even need a food processor; just grab a fork and mash it up. Even better: go at those chickpeas with your bare hands.
4. Brunch Side Dishes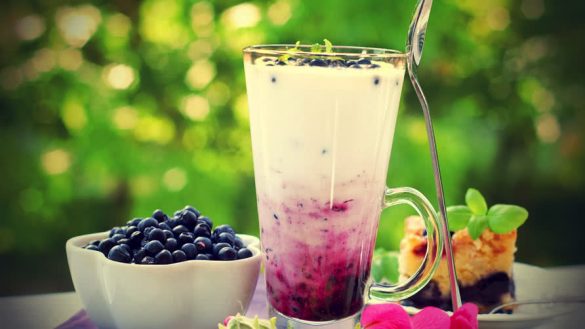 Even if the hostess-in-residence hasn't put you in charge of bringing a main dish, there are still plenty of options to contribute to the party. Brunch side dishes can be super quick and easy to prepare, and can be either sweet or savory.
One of my favorite side dishes is a huge pitcher of fruit smoothies—it's both beautiful and healthy, and can even be "improved" with a splash of vodka or champagne.
Don't judge me; it's Easter. My basic smoothie recipe includes bananas (freeze them the night before for the frozen texture), a couple of handfuls of your favorite berries, a splash of almond milk and a few scoops of yogurt if you want some extra thickness or protein.
5. Healthy dessert ideas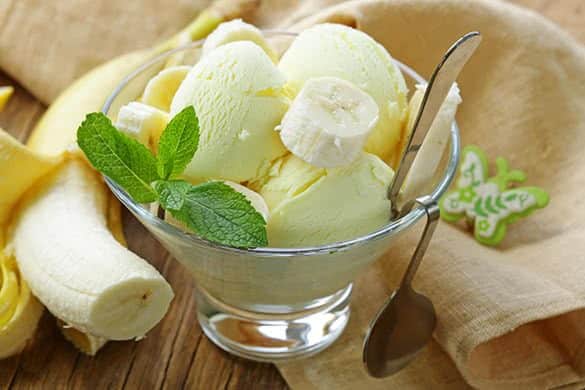 Yeah, it's brunch, but I once dated a guy who insisted on ordering dessert after every brunch, so don't judge. Besides, we've established that Easter brunch is an all-day affair, and all-day affairs have to end with dessert.
My personal favorite dessert is dark chocolate, but then I'm generally averse to cooking anything past what's necessary. And, it being Easter, fancy dark chocolate might actually make a nice conclusion to the meal.
However, if you've been charged with actually bringing something for dessert, fear not. I've found that chia seed pudding, vegan chocolate cake and chocolate-dipped fruit make easy and healthy desserts.
Another great option is banana ice cream—often called "nice cream". If you're heading to a small party, this one is a great option. Simply freeze a bunch—literally, a bunch—of bananas overnight, blend them in the morning and add your chosen flavorings; my personal favorites are dark cocoa powder, strawberries, peanut butter or a hint of vanilla.
I really hope that some of these ideas will help you to ride out Easter brunch with a smidgen of calorific dignity and a hangover-less Easter Monday. Do you have a favorite healthy brunch recipe that you'd like to share? Feel free to drop a note below!