Well guys, it's time again for your monthly Full Moon forecast, and trust me, this one is going to be a real doosie! Look below to find out what's in store for your zodiac sign.
Aries brings a fiery kind of energy o the feelings of finality that Full Moon's are known to bring, but with Uranus adding some electrified energy to this lunation we're all in for a surprise of some kind. Scroll down to see what your sign can expect from the Aries Full Moon.
Aries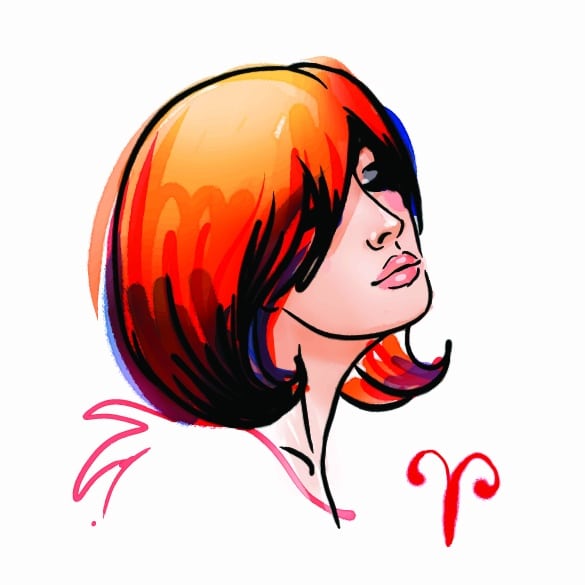 This is going to be quite an interesting ride for you this week, Aries. Early in the week you have a great imagination and seem to be dreaming up the most fantastic things, but you may find that your head ends up in the clouds if you aren't careful.
You can use this imaginative energy to come up with creative and different ways to reach your goals. Thinking outside the box will bring a great revelation if you embrace those thought patterns.
Your focus is really on your relationships for the most part throughout the week, but it may become increasingly difficult to communicate with your partner as the week moves on and your ruler, Mars, makes a stressful aspect with Mercury in your 7th house of relationships.
Try not to lose your cool or say things you'll regret next week when things have calmed down.
Over the weekend tensions may start to build. You are feeling particularly rebellious and like doing things your own way, but you want your partner to do things this way as well.
You feel a bit torn, as you don't want to be alone, but you do want to be in charge, and to be honest, you don't know if things are going to work out or not.
With Uranus connecting with the Full Moon, in your own sign, on Sunday you are likely to find yourself in a situation that you couldn't have seen coming in a million years.
Go with the flow, but don't make any major life choices on the fly. Sleep on it before you bring an end to anything important in your life or make any major changes. If it still feels right tomorrow, go for it. It's time you embraced some change.
Taurus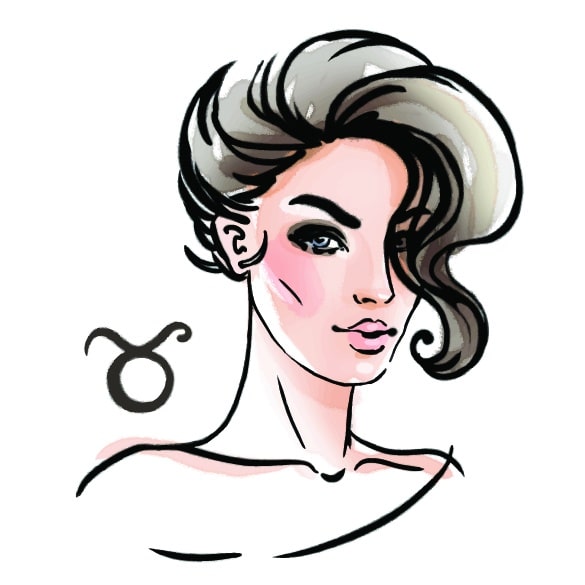 Early in the week, you are feeling very goal oriented and responsibility driven, Taurus. This is not unusual for you and things seem to be going along quite nicely on the professional front.
Later in the week you can enjoy time spent with friends and working toward personal goals. This is a great time for dreaming up new ideas and plans for the future, but some of your plans or thoughts may be a bit outside the realm of reality.
That's ok, though, sometimes it's good to dream those big dreams and see what comes of it in the end. Try something new this week—You'll be glad you did.
As the weekend approaches and you start to feel the intensified energy of this Full Moon in Aries, you'll start to feel less like spending time with friends and more like retreating to your den, alone.
You need this time to decompress and rid your life of the things that are no longer serving their purpose. Don't be afraid to accept those flashes of brilliance that come from your subconscious. Your mind knows what it's doing, follow our intuition here.
Gemini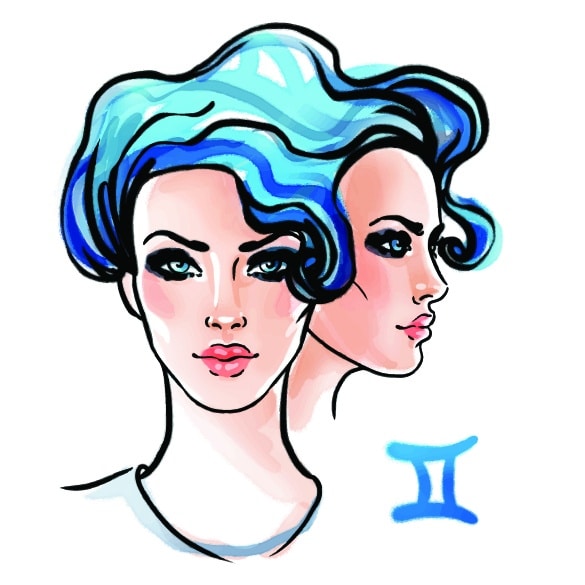 As the week starts out you'll likely find that you have an abundance of energy, Gemini. This is a pretty awesome start to the week with Jupiter and your ruler, Mercury, making some positive waves in your 5th house of happiness and romance. Let your creative juices flow and you just might surprise yourself with what you can create now.
You are seeing the bigger picture, but you may also start to lose some of your momentum as the week moves forward. Arguments and disagreements may be draining your energy but this won't last forever. Try to use that silver tongue of yours to smooth over disagreements and bring back the peace.
As the weekend nears, you start to feel the Full Moon energy in your friendships or groups you associate in. Unusual personalities may come and go quickly now, or you may decide that a certain group just isn't right for you anymore.
Whatever choices you are faced with this weekend, think it through before you burn any bridges. You may find a need to cross them again at some point in the future.
Cancer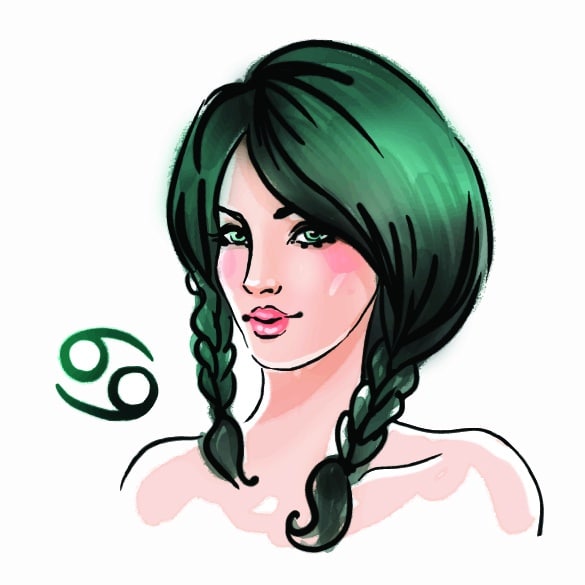 As the week starts out you may have kind of a heavy feeling around you, Cancer. Don't let fears or problems get into your head. We all have those days when the future seems a little bleaker than we'd like, but those days are what make the rest of the days seem so great, right?
Handle serious issues now, but try your best to do so without getting too emotional about it.
As the week moves on, you start to feel your sense of optimism returning and you realize that things aren't really so bad after all. You may develop a desire to travel or explore something new and fresh.
Embrace this and live your life to the fullest. Later in the week you may come to realize that in order to discover new things you have to work on your professional goals, too. Make some long term plans and stick to them. You'll go far with this strategy.
As the weekend approaches, you start to feel your energy getting ramped up for this crazy Full Moon. With the Moon being your personal ruler, you'll feel the effects of this lunation pretty heavily, so be advised to button down the hatches and prepare for a potentially bumpy ride!
You may decide it's time to make a career change, or that change may be decided upon for you. Eccentric supervisors can make an appearance now or things may just feel a little bit weird at work. Whatever happens, do your best to go with the flow. Resistance to change is rather futile at this point.
Leo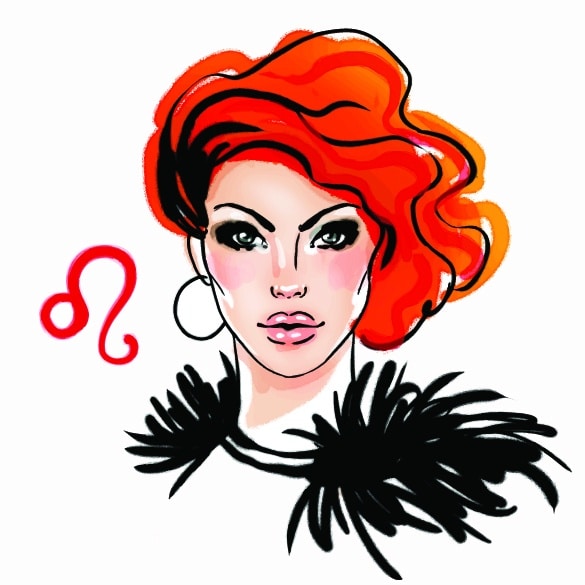 You have a need to spend time with those in your closest circles as the week starts out, Leo. You can work on strengthening the bonds and relationships you have now and this can actually be pretty successful.
Serious matters may take center stage as the week moves on but you can handle whatever comes up, and you can do so more easily with the support of your partner.
As the week progresses, you may start to feel more rebellious than usual. You suddenly have no interest in following the status quo, in fact, you'd probably be ok with creating a whole new way of going about doing things.
You could come up against some resistance to your newfound independence, though, so try not to go too crazy with making changes just for the sake of making them. This is all courtesy of your ruler, the Sun, opposing Uranus.
Moving into the weekend, the Full Moon in a fellow Fire sign, Aries, can bring you a sense of feeling like you've reached a point of enlightenment.
Brilliant chaos is what will come of this particular lunation, and there's a good chance you won't have too much trouble finding the brilliance.
You may complete a course of study or spend some time working on getting yourself on the right path for you. Embrace this fantastic energy and try to look beyond the chaos to find the brilliance—It's in there, trust me.
Virgo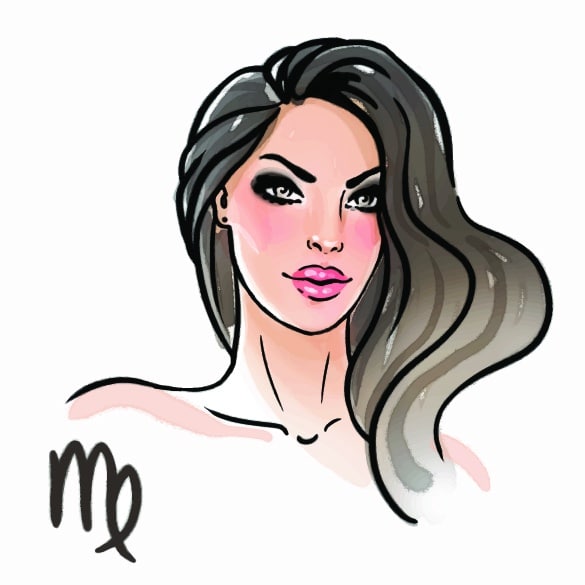 Early in the week, you'll notice a bit of a surge in your personal energy, Virgo. You start this week out pretty great, actually, with your ruler, Mercury, making a connection with the all-mighty Jupiter in your 2nd house of finances.
This transit brings exactly what you need to work on enhancing your financial position and getting that area of your life into better order.
Mercury makes a harsh aspect with fiery Mars later in the week, though, and your fuse will be shorter than usual. Do your best to not engage in petty disagreements and arguments and try to act like a lady—You'll get much further this way. I mean, remember that old adage about getting more flies with honey than with vinegar? Now, why you'd want flies at all is beyond me…but you get where I'm going with this.
Now, as the weekend approaches, you'll notice that some of those deep-seated fears and worries are starting to creep up. I hate it, especially because I, too, am a Virgo, but it's time we dealt with whatever those things are and let them go.
With Uranus here making things all crazy it's best to not try ad hide from your fears and maybe even be the one who calls them out. Once you deal with it, you can put it behind you and move on to bigger and better things.
This can also mark the end to a legal situation you've been dealing with, which could come about in a most unusual and shocking way. Embrace the weird and look forward, never backward.
Libra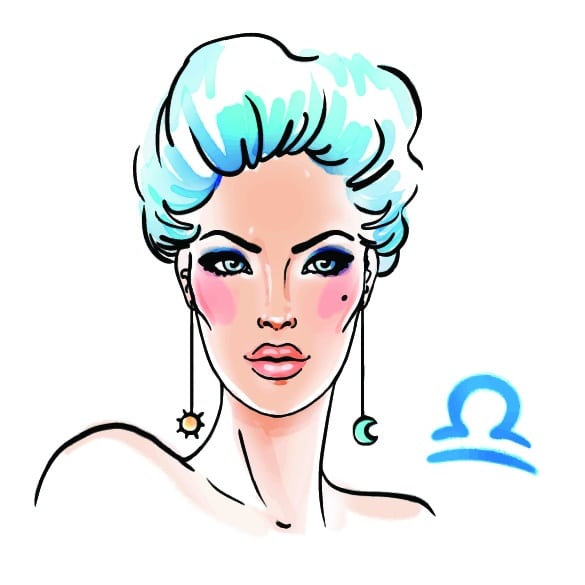 You've got quite a lot going on this week, Libra, and your main focus will be on your closest relationships. As the week starts out you just want to spend time with the people who you love and care for most—The ones who make you happy.
Enjoy this time and share your thoughts and ideas with your loved ones. The odds are you are feeling exceptionally creative right now and you can create something pretty awesome if you try.
As the week moves forward, you have to get some work done, but the way you go about completing day to day tasks makes them less boring. See, I told you good things will come of letting your creative juices flow!
A little later on in the week, you could notice some disagreements between you and your family members, but these can be smoothed over relatively easily, just try to keep your cool.
The Full Moon this weekend is happening in your 7th house of relationships could bring about a make or break kind of situation within a close partnership or relationship that you value.
Trust your gut when it comes to what's best for you, but avoid making selfish decisions you may regret later. There's a fine line between love and war, and this weekend you could find yourself walking it.
Scorpio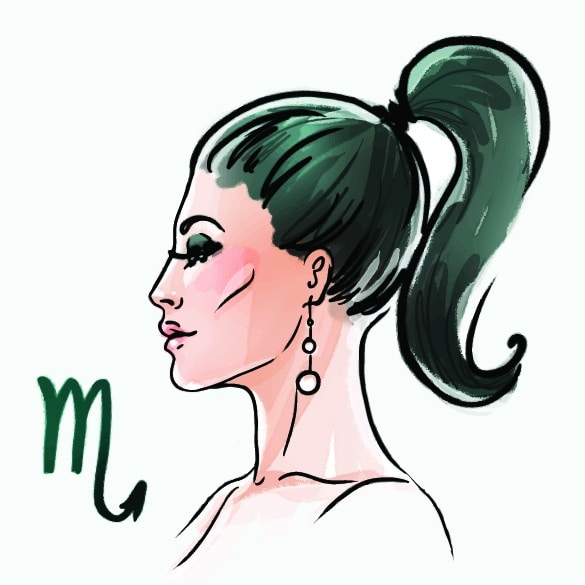 You want to enjoy the comforts of home and aren't feeling too much like going out and exploring early this week, Scorpio. You are known for being a bit on the reclusive side and this week you'll show them just how reclusive you can be.
You don't really have to go out and socialize, and you deserve to enjoy a little down time.
Later in the week you can enjoy spending time with loved ones and working on creative hobbies. Have some fun and let your hair down. Flirt a little more than usual, get that hot baristas phone number for later, embrace life and live every day to the fullest. You may find yourself in one of those no-win conversations as the week goes on, so please, do have fun while you can!
Over the weekend the Aries Full Moon may bring an end to some element of your day to day life, or even a work project, that you've successfully completed.
You may not even realize how close to completion of this you actually are and it could come as a shock that you're done. You may decide it's time to move on to a job that's more fulfilling, just don't act hastily and burn your bridges.
Sagittarius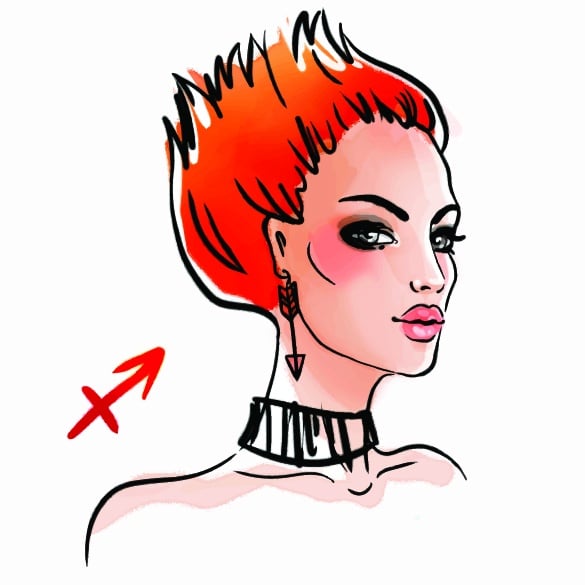 Your mind is active as the week begins, Sagittarius, and you want to share your thoughts with the world. This is the perfect time to put your ideas out there, but you may want to consider writing them down before you forget what your amazing thoughts were, to begin with.
Your focus shifts to matters within your home and family as the week moves on and you may run into some issues there that require being dealt with. Don't be afraid to ask your family members for help or support if you find yourself in need—They really don't mind giving you a helping hand when it's needed.
Over the weekend there's a Full Moon in a fellow Fire sign, Aries, and you can come to a point of completion with something in your love life.
Uranus here combining it's wonky energy with this lunation in your 5th house of love and happiness could either make you feel incredibly closer with someone you love, or really, really like, or it could have you feeling ready to make a sudden change.
Weigh your options carefully, and whatever happens, try to have a good time this weekend.—There are good times to be had if you embrace the bit of madness that comes with this Uranian energy.
Capricorn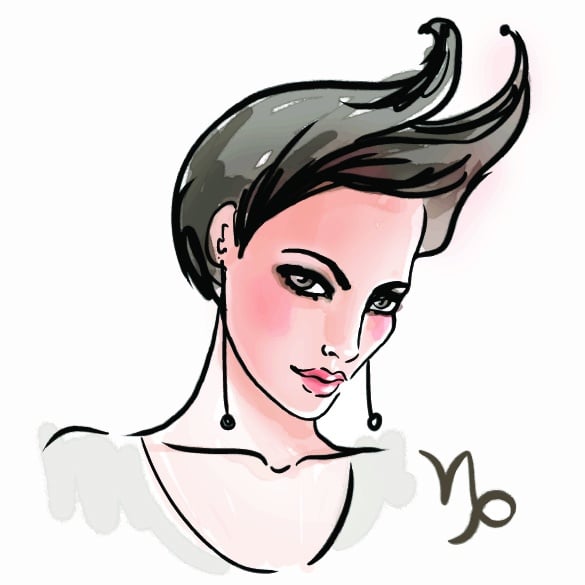 As the week starts out you are feeling particularly deliberate in your thoughts and decision making, Capricorn. You tend to be pretty much an immovable force, anyhow, but this week you won't budge just because of the wishes of your peers. Good for you; stand your ground!
Your thoughts quicken as the week moves on and you may catch yourself doing a bit of daydreaming. This is good, actually, it's a normal, healthy thing to do. Not everything has to be so serious.
Let yourself daydream a bit and try to relax. You'll enjoy spending some time at home with family later in the week and communications seem to be flowing rather nicely with your ruler, Saturn, making a positive connection with chatty Mercury. This week is feeling pretty darn good so far.
Over the weekend you may finish up some home project, such as a renovation, or you may even finally find a buyer for your home that's been for sale forever.
This is courtesy of the Aries Full Moon happening in your 4th house of home and family. Whatever it is that comes to a point of conclusion, it is bound to come about quickly and without too much warning.
Go with the flow as best you can and realize that there is a great deal of brilliance in all that chaos—And you are just the perfect person to find it!
Aquarius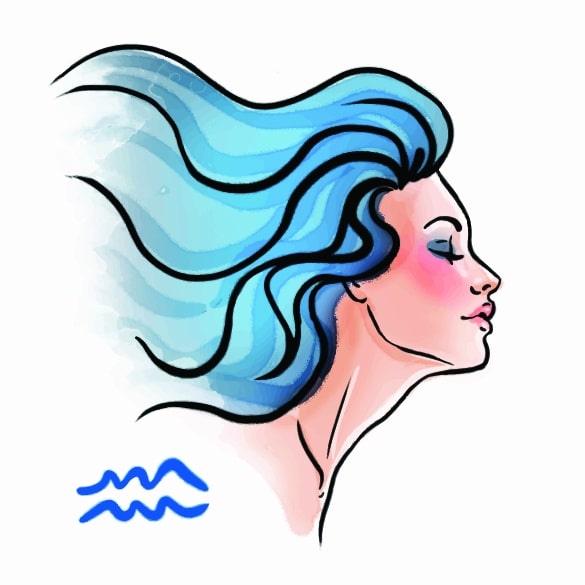 This is a pretty exciting week for you, Aquarius, with the Full Moon this weekend lighting up your ruling planet, Uranus. You'll really get to let those Uranian energies shine, where you usually feel a bit compelled to tone it down due to the unique weirdness that goes along with it.
Not only that, but the week actually start out with the Moon in your sign, giving you a great deal of energy and starting this week out with a bang for you.
There is no doubt that you'll find opportunities to shine this week, so don't be afraid to take full advantage. You may actually feel like you are getting too much attention when Uranus and the Sun make a stressful aspect with one another on Thursday, but you'll figure out a solution that works for everyone—You always do.
Over the weekend you can complete short-term projects or bring some thoughts and ideas to fruition with the Aries Full Moon happening in your 3rd house of communication, ideas, and small projects.
This could be something in your neighborhood that you finish with the help of friends and neighbors or even a small writing task you've been working on. Whatever it is, one thing is for sure—You'll finish this weekend out with your own unique style.
Pisces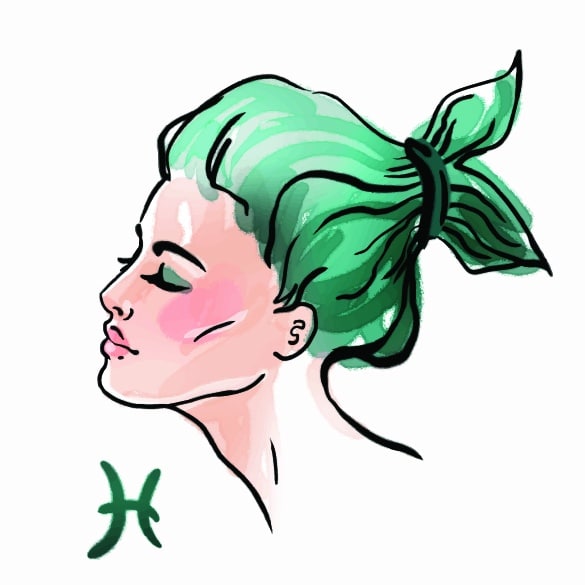 As the week begins, you aren't wanting to do a whole lot outside of your house or your comfort zone, Pisces. This changes as the week moves along, though, and you get a surge of energy when Mars makes a connection with Neptune and infuses you with some fiery energy.
You can accomplish a lot this week and your drive to get things done may be through the roof. Use this energy to do some good.
A little later in the week you may decide to start something new when the Moon moves into your sign. Try to start something that you can truly finish this month and you'll get a lot more satisfaction from it than if you start in on something that is more of a pipe dream at this point.
The Aries Full Moon happening in your 2nd house of personal finance can bring an abrupt end to some debt that you owe, which could end up being an amazing blessing.
If you've been working hard at paying something off, now could be the time that you make it happen. It's time to bring an end, also, to those feelings of self-doubt. You know you are amazing, embrace that knowledge.