Happy birthday Scorpio! It's that time of the year where you get to say goodbye to a year gone by and get a fresh start and a new lease on life.
Happy birthday Scorpio! It's that time of the year where you get to say goodbye to a year gone by and get a fresh start and a new lease on life. Here at YouQueen, we've put together a yearly forecast outlining what you can expect in love over the next 12 months, so scroll down and take a peek!
This year is going to be pretty great when it comes to romance, even with the ups and downs that are to come. We do have a retrograde Venus transit to deal with this year, but this actually will work out in your favor, which is awesome. Below you'll find a month by month forecast for your love life over the next 12 months. Enjoy!
October 2016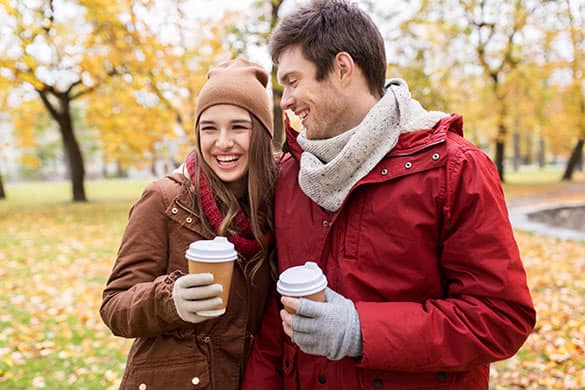 Well, the month is just about over, Scorpio, but there's still a few aspects coming up that you'll definitely feel the influences of. In the remainder of October, you've got a New Moon happening in your own sign on the 30th, allowing you to start this new year off with a great fresh start.
Now's the time to focus on whatever things in your life you'd like to see grow between now and April. You've got the energy you need to make things happen, you just have to put in the effort to make it happen. You only get one New Moon in your sign per year, so make this one count!
At the same time, Venus and Saturn are making a direct connection and making love feel a little more serious. You know what your goals in romance are now and you want more than just a fling.
Use this energy to at the very least work towards defining what it is that you need most from your romantic partner. If you're already attached this can be a time where you take things to the next level and make your connection more solid.
This isn't the most romantic transit in the world, in fact, it can give you some pessimistic feelings about your love life. Just remember that not every day is full of excitement and passion and you've got to have those times where you look at the more serious side of things in order to keep life moving along the way you want it to. Financially you'll be feeling more like keeping things under control as well.
November 2016
November brings some intense energy back to your relationships with a Full Moon happening in Taurus, and your 7th house of relationships, on the 14th of the month.
You may decide to bring some aspect of your relationship that's just not working to an end during this time. Having the full Moon in this area of your stars can also be an indication of a time when you and your partner will become much closer to one another.
There's a transformation of some kind coming into your close relationships this month, Scorpio, and the results will bring you to a better place both personally and within your partnerships.
Looking at your Venus transits for the month of November, there's also some exciting events happening that will have an impact on your love life.
Venus has been hanging out in your 2nd house and giving your finances a much-appreciated boost for the last few weeks, but on the 12th she'll be making a move into the more serious Capricorn and your 3rd house of communication and mental connections.
You'll need a partner who can keep up with conversation this month, otherwise, you'll find yourself bored, and nobody wants to see what happens when Scorpios get bored!
On the 25th, the planet of love making a direct connection with your ruler, Pluto. This planetary combination is powerful, to say the least, and marks a time where romance is fueled by pure animal magnetism—something you'v got in spades.
You need something raw and passionate, and you need it with someone capable connecting with you on a deeper level than what most are capable of achieving. Go after the love you need right now and the odds are great that you'll find it.
Your best days for a little romantic fun this month are the 9th and 10th. Around this time you'll just want to enjoy life and your luck with romantic partners is high.
Also, around the 13th and 14th, you'll be able to more easily make those connections with your romantic partner more solid and it'll just feel like the two of you are operating on the same wavelength as one another. Make good use of these days!
December 2016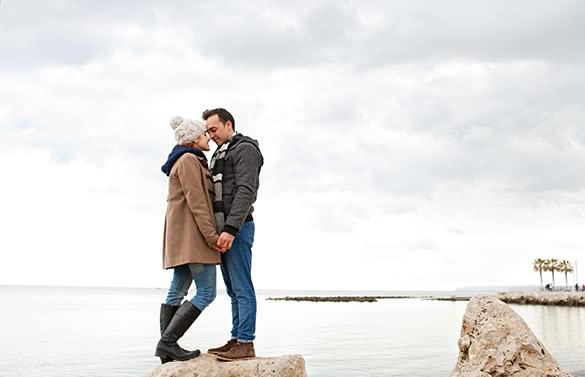 The last year of the calendar month holds a lot of potential for positive changes, Scorpio, and you won't want to miss out on any of this, trust me.
A lot of your focus right now is going to be on making sure that you've created a solid foundation for yourself, which is a good place to put your energy right now as you finish out the year.
Communications with others flow easily and you can really connect with your partner on a cerebral level, something important for the success of any relationship.
This actually makes it easier for you and your special someone to communicate without words, something you really value in a relationship. Work on strengthening this skill now and the results will last well into the future.
The Gemini Full Moon happening in your 8th house of transformations and deep connections on the 13th brings change to your closest partnerships, but this change will prove to be positive, and something that is actually needed in order for the relationship to grow.
Under this lunation, you'll be bale to finally shed some of that baggage you've been carrying around that's been weighing you down. Embrace this transformative Full Moon and allow yourself to go with the flow of what you know needs to happen right now.
The 6th and 7th of this month find you wanting to just enjoy life and love and are the most promising days for making a romantic connection with your special someone.
Around this time be sure to take the time to stop and smell the roses, do something you enjoy and make the effort to let love into your life.
You'll be glad that you did. If single, you may find these days to signify a time when you'll meet someone who will spark your interest and draw you in with their own kind of intensity and seductive mystique.
On the 11th of the month, you can connect with your partner and get to know one another more intimately than you may have been able to in the past. Take the time to work on deepening those connections around this time and you'll find that you have great success with this.
Mars moves into fellow Water sign, Pisces, on the 19th, and right into your 5th house of love. This transit brings with it loads of potential for some super passionate encounters and helps to shift your focus to finding love and enjoying life a little more than you have been lately.
Romantic relationships can get a boost now and you'll have the energy and the desire to put the spark back into your love life.
January 2017
January is an exciting month for you when it comes to love and romance, Scorpio, and kinda makes up for the times you've felt love was lacking over the last few months.
You start the month out with a bang with Mars and Neptune making a connection in your 5th house of love and romance, a transit that can bring a certain level of sexual fantasy and intensity to your love life—Something you really crave and can't get enough of.
Your partner will likely be open to trying new things now, so don't be afraid to approach the subject and explore your fantasies together.
Immediately after this, Venus makes a move into the same area of your stars and adds a bit of balance and sweetness to the romantic moments in your life.
You are irresistible anyway, but this month you just seem to be on fire when it comes to making positive love connections. Enjoy it! On the 12th love and romance gets a sort of magical feel and you may find that someone special just sort of sweeps you off your feet now. Go with it.
The Full Moon in fellow Water sign, Cancer, brings you to a point of feeling more spiritually balanced and can make you feel more optimistic about what's to come. And why not?
Things seem to be going quite well right now, so it makes good sense for you to have a positive outlook. A long distance relationship could come to a point where the distance between the two of you isn't quite as long now. Look for the positives that are all around you now, Scorpio, and I promise that you'll find them.
The month ends on a positive note with you having, even more, opportunity to enjoy quality time with your someone special. Between the 30th and the 31st, you'll feel a genuine connection with someone you care for and you can have a great time connecting by working on something creative together.
Perhaps you can find some things to repurpose and spend the day making something beautiful out of something that had lost its sense of purpose.
Whatever you do, make sure that you take advantage of the energy these days hold for you. To let them go without doing so would really be a waste.
February 2017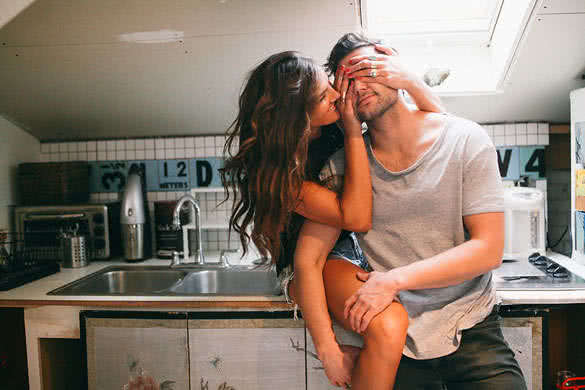 February starts out with you feeling the need to connect with your partner on an emotional level on the 4th and 5th. This will help you to build trust in one another, as well as helping you to develop a better understanding of how the other person perceives the relationship.
Take the time to really listen to what your partner has to say and help them to better understand where you stand on any issues that come up between the two of you.
Venus moves into Aries early in the month and you could find yourself attracted to someone with whom you work. If single, this could try to turn into something more than just a work friendship, but be cautious of this, as work romances don't often work out in the long run, and then you're left with the potential for some pretty awkward moments at the office when all is said and done.
Romance is something you prioritize as later in the month as the Sun makes its way into Pisces and your 5th house of love and romance on the 18th. You'll feel most like yourself and like you are doing what you're supposed to be doing at that time when you are engaging in activities that make you happy now.
This is a great time for you and for your love life, just try to not get too carried away—Remember that you still do have responsibilities and all that.
Actually, as long as you can maintain a good balance between your work life and your love life, things should be going pretty wonderfully in both of these areas of your life right now.
The Pisces New Moon on the 26th marks a time where you can start something new, again, related to love and romance. It just might be that all that flirting and time you've been spending with your crush will pay off and you'll get to a point of starting an actual relationship, which is probably what you've been wanting all along.
If you are already connected to a partner, this can also be a time where you add some new element to your relationship. Whatever you start now, be sure to have fun with it and don't let this great energy pass you by or go un-embraced.
March 2017
Things have been going along rather swimmingly in your love life for the last couple of months, Scorpio, and it's been pretty great, huh? Well, this month things are going to start to slow down a bit and I'll tell you why—Venus Retrograde.
Starting on the 3rd of March, and lasting until the 15th of April, Venus will be in a period of retrograde. This only occurs about every 18 months, so it's not something we have to experience every year, thank goodness. When a planet is in retrograde it appears to be moving backward through the stars rather than forwards. This isn't exactly what's happening, but this is how we perceive it here on Earth.
We all know that Mercury retrogrades can bring about things like communication issues and other problems, but Venus in retrograde presents different types of issues.
I'm sure you've probably figured out by now that the retrograde Venus could bring on some troubles that will put a damper on the amazing luck you've been having with love. Actually, though, for you this particular retrograde, Venus isn't going to be that bad.
Shortly after Venus has made her way into your 6th house of work and day to day activities things will start to feel a little weird. This is where that workplace romance could come back to bite you if you know what I mean. Best advice there is just don't do it.
At this time, the retrograde Venus transit is going to get into full swing. Things will slow down for you and your partner, or things could become muddied and you could decide to take a break from one another for a bit.
If theses the case, the whole situation could hit you pretty hard, especially coming down from the romantic high you've been on for the last couple of weeks. On the other hand, the retrograde Venus can help to strengthen your relationship, but it won't be super easy to get through.
Ghosts of relationships past may come back into your life in the form of old flames, crushes, and exes wanting to weasel their way back into your life.
Now, this could seem like a good idea in the very beginning but bear in mind that there is usually a very good reason someone is al ex, and it's not typically because they were a great partner. Relationships restarted under this transit will likely only last during the retrograde transit itself, so the shelf life isn't exactly terrific.
It's recommended that you actually don't start any new relationships during the retrograde period, new or old. It's also best to avoid making any major purchases or financial decisions while Venus is in retrograde. Basically, you'll want to hold off on anything Venus related until after the 15th of next month. Take the time to focus on other areas of your life that you may have been avoiding or ignoring and make improvements there.
April 2017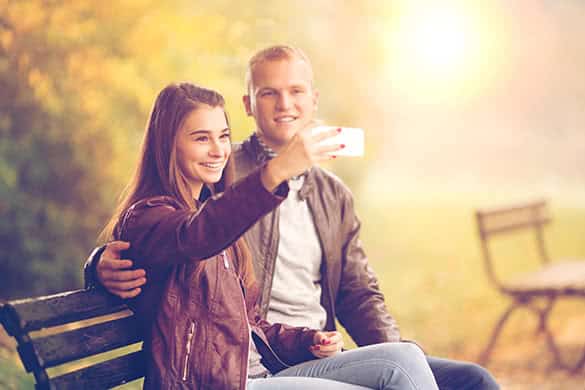 Now that you've made it to April, things are going to start to show some improvement, Scorpio. After the 15th of the month, Venus will return to her normal pace and, actually, she'll start back at a normal pace in your 5th house of love and romance, placing you back in a positive position to make love a priority.
With Mars now moving through Taurus and your 7th house of relationships and close partnerships, you'll be feeling more willing to enter into and desiring of a committed relationship.
Mars here can also bring some tension to those connections you've got, and knowing you, these disagreements or conflicts will be intense.
With all of this intensity comes great passion, though, making it very possible for this to be an amazing time for you and your partner. If single, you may find that you are pursued by someone wanting you to become heir partner now, so weigh the pros and cons and see where things go. Someone who seems like they aren't your type on the surface may actually be much more than you initially thought.
Mercury makes a move into your 7th house, as well, but turns retrograde from the 9th of April until the 3rd of May, putting a bit of a monkey wrench in the way you communicate with your partner. This isn't really a huge deal, just be sure that you mean what you say and say what you mean and avoid trying to read in-between the lines too much now.
The Taurus New Moon on the 26th marks a time where you can start things anew with a partner, or when you can bring something new into the relationship.
After the rough patch you've been going through, this New Moon might be just the thing you need to get back on the more solid ground when it comes to your love life. Pay attention to the signs and look for opportunities to improve upon this area of your life. Now's the time to work on fixing and mending.
May 2017
There's a Full Moon in your sign this month, Scorpio, giving you the opportunity to wrap up something that's lived out its purpose in your life.
Whatever you've been working toward will come to a point of completion now and the level of hard work and dedication you've put into making it happen will determine how everything goes down for you this month. If you've not been focusing on the things you should have been, don't panic, it's never too late to get on the right path.
Mercury ends its retrograde period in your 6th house of work and day to day life. This particular retrograde actually ends on a rather interesting note with Mercury and Uranus bring in conjunction with one another at the moment Mercury goes direct.
This can make for some very interesting conversations and situations, so don't let yourself be thrown off by unusual people or events popping up into your day to day life. Go with the flow and trust that thins will return to normal eventually.
The 19th and 20th of the month hold potential for you to get your love life back on track. Take the time to do something fun with someone who makes you happy on these days and the rewards will be pretty great. Even if it's something small, it's always worth exploring your options for doing things that bring you happiness.
The Gemini New Moon, happening on the 25th, brings with it the time for a transformation within your life. Your sex drive may be higher than usual now, which can be a lot of fun if you have the right partner.
You are drawn to the intense, raw, passionate things in life that make you truly feel something and you may find yourself seeking these kinds of things out in your day to day life.
Trust your powerful intuitive senses now and go with what feels right over what seems most logical at the time. The odds are in your favor now that intuition trumps logic in the situation you've found yourself in.
June 2017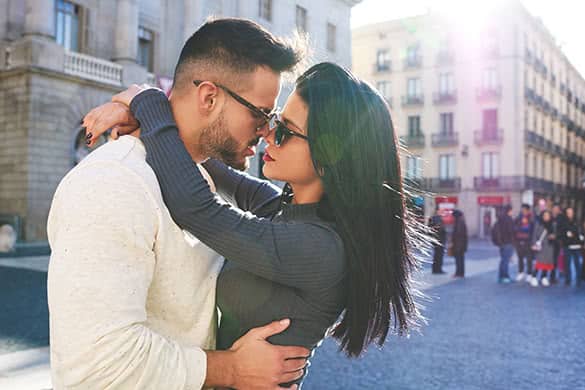 If you've got a bit of spring fever going on and you're looking for something new and interesting in your love life, this month will not disappoint, Scorpio.
For starters, Venus and Uranus kick off the month of June with a powerful and chaotic kind of conjunction that may give that co-worker with eyes for you the nerves to come up and tell you how they feel. Again, engaging in a work romance is really not that great of an idea, but you know what you're doing.
Love gets a lighter feel and relationships start to feel more balanced and peaceful when Venus enters Taurus, and your 7th house of partnerships, on the 6th of the month.
This marks a time when relationships just feel good. You are more confident with your partner and you feel more comfortable in your commitment.
If single, you may find yourself being pursued this month or you may find yourself doing the pursuing. Either way, the next 8-9 weeks will bring about positive things for your closest relationships, which is really just great.
You can have great luck with romance and in finding happiness with your partner around the 15th and 16th. This is the perfect time to plan for a fun night out or a romantic candlelit dinner.
Taking a stroll down the beach or around the lake after dark is also favored now and could create an incredibly romantic and pleasing situation for both you and your partner. Enjoy this time and take full advantage of the opportunities for love that come with the energy present on these two days.
July 2017
In the month of July, you'll find yourself drawn to those who share your same level of personal intensity, Scorpio. You want someone who can entertain your mind and keep up with whatever topics of conversation you find yourself in. You may choose to take your relationships the next level now, a decision that can work out very positively for the both of you.
Venus moves out of your relationship house and into Gemini on the 5th of the month. This will bring a great deal of balance and positive energy to your 8th house of transformation, sexual experiences, and deeply felt relationship connections.
Mid-month, right around the 18th, you'll find yourself presented with the opportunity to expand your love life, but the manner in which this will become possible may be something that requires you keeping the relationship out of the spotlight, or you could get the chance to repair and save a close connection just when you think things are about to come to an end.
You have an incredible intuitive sense, Scorpio, and now's the time to use it to determine which is the best path to choose to get the most desired result.
The New Moon in Leo, happening on the 23rd, brings the chance to get something started in your professional life. A lot of your focus will be around work and your career this month and you'll be wanting to make sure you've chosen the right path to follow to live the best life possible.
You are always transforming parts of your life to make room for improvements, and this month is no different. You may not yet know what exactly you want or need to change, but you are on a mission to figure it out.
Romance may feel a little stressed this month, and that's ok. You need some time to focus on you and what your plans for the future are, anyway, so don't feel bad if your love life has to take a backseat to all of that for a little while.
You may want to spend some time taking back control of your professional future, just don't go overboard and come across as being too controlling. Take control of your future, but remember that you can't force people to do things simply because it's what you want.
August 2017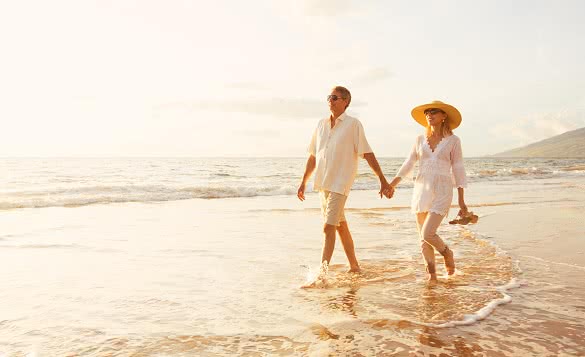 The month of August starts out with the Aquarius Full Moon illuminating your 4th house of home and family. This illumination will bring something within your home or family dynamic to a point of completion and can mark a turning point for you in the year.
In the month of August, Venus makes her way through fellow Water sign, Cancer, and your 9th house of travel and personal wisdom. This gives you really positive outlook and helps you to see the better, more optimistic side of life.
There's potential for travel with this transit. You could find yourself smitten with someone from a different region or background from you, or you could fall for someone while on vacation. Long distance relationships don't often work out, but it never hurts to try if you feel a real connection to that other person.
As the month moves on, the potential for there to be some discord within relationships builds. You may start to get some pangs of jealousy over something your partner has said or done, but this is very likely unfounded and will only cause problems within your partnership.
Do your best to maintain composure and don't succumb to those feelings of jealousy. If you can't trust someone you shouldn't be with them anyway, making the real question whether you can trust in your partner or not.
Your best days for love this month are the 9th and 10th. Your thoughts and desires will feel lighter and you'll just want to enjoy life and feel happy during this time.
Sure, you may still be caught up in those less positive feelings, but if you take the time and make the effort to do something that makes you happy and forget the things that make you upset, you can have a great couple of days that will break the cycle of negativity that you can sometimes become wrapped up in.
September 2017
As autumn begins and your personal year starts to wind down, your focus shifts back to your career and accomplishing your goals. You've made a lot of headway romantically this year, now it's time to make sure that you are on point with your professional goals, as well.
This is not to say that romance is out of the question in September, not at all. In fact, you've got the Pisces Full Moon Eclipse happening in your 5th house of love, an area of your chart that's seen a lot of action this year.
With this Full Moon Eclipse taking place in you love zone, you'll want to sort of sift through all that you've experienced in the last 12 months and do a little spring cleaning.
You and discard or bring an end to the things that aren't working for you, or that aren't working well, and use the extra energy you have to focus on growing the more positive elements of your love life. It's really all about being happy, Scorpio, so follow your heart and make happiness your main goal.
With Venus moving into Virgo, and your 11th house of hopes, dreams, and friends, you could find yourself drawn to someone you've known as a friend for a long time.
It seems easier to work with a group of peers and you aren't feeling like being as secluded as you typically are. Enjoy this time with good friends and like-minded people and don't be afraid to chase after those goals that seem unreachable.
Remember that you're the only one who has the power to limit what you can achieve in life. Dream big and accomplish whatever goals you set!
Unusual partners who open your eyes to new and exciting things may come into your life now. Take the time to stop and get to know the ones who seem a little bit weird, often times these are the people who have life a little more figured out than the rest of us.
That feeling that you are on this eternal search for what's missing in life is very likely to be understood by someone who comes into your life at this time. Don't be afraid to open up.
It's been kind of a crazy year for you, Scorpio, with a lot of emphasis having been placed on romance and relationships. This brings your personal 12-month cycle to an end.
The next 12 months hold a lot of promise with Jupiter just a few weeks away from entering into your own sign where this planet of positive growth will spend a full year cycle.
You'll go through some changes next year that will make room for a crazy amount of positive growth, with personally and romantically. Things ahead look great! Be sure to keep up with my weekly and monthly horoscopes and once you've completed this year cycle, we'll look into what's to come next!