Summer is just around the corner and it is the perfect time to see what the stars will bring into your love life this Summer and during the month of June.
You probably know that your astrological love fortune is affected by more than just your sun sign.
If you are asking questions about love and romance, pay attention to Venus, the planet of beauty, values, seduction and affection.
If you are horny and what you feel most is a tingle on your skin then it is the fiery, active, physical planet Mars you need to consult.
To get a deeper understanding of your love, romance and sex forecast for June read on to discover how your sign is affected by the planets in June, and what you may need to do to bring more love into your life.
Aries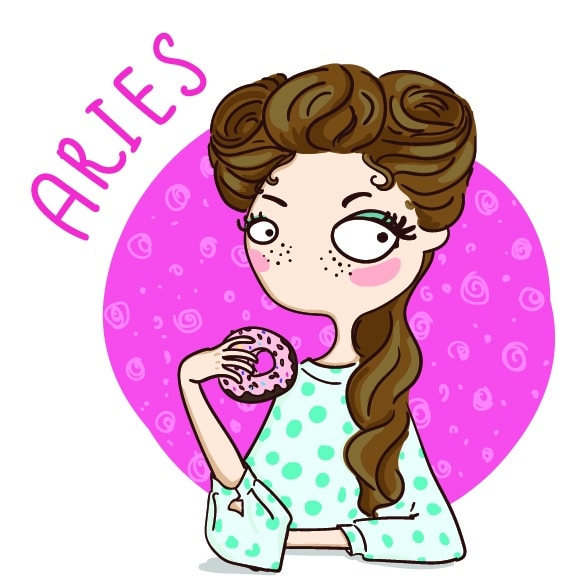 You know how to please others, and you know what pleases you, so why can't everyone just get along? Jupiter has been in your house of partnerships in a 13-month stay that will end in October and for Aries the chances of finding long-term happiness have never been higher.
If you haven't been successful on the love front consider that you may be your own worst enemy by fixating on one path when so many choices are open to you.
Venus is in your sign until June 4th, enhancing your confidence and injecting fresh energy into love. If you haven't already found the right person your sensual antennae will be scoping the horizon for a love match that is perfect to eternity.
The news for you Aries is that if you don't lower your expectations and look at what is right in front of you now, you may miss this chance for light and love to steal into your life on a more permanent basis.
From June 5th Venus moves from your first house into your second where the emphasis is on sensual indulgence and relationships are all about loyalty and stability. Be generous and let your softer self prevail and you could find yourself wondering why you ever did things differently.
You could learn to be more subtle in how you get what you need if you harness this energy. Your ruling planet Mars is keeping your sexual energy strong through June but you will become aware of the emotional cost of physical intimacy and you will be less inclined to just go after what you want without considering the consequences.
Taurus
You are in your element and the mood for love with Venus in your sign from June 6th to July 4th. When Venus is in Taurus, she is right at home and your inner beauty and appreciation for the right touch at the right time is never higher or stronger nor more welcomed than it is now.
Mars is bringing some energy and focus to all partnership matters, both professional and recreational relationships are going to be on the move,. Since this is a long term influence that will hold sway until August, but you should note the key events or major realizations that occur at the start of June when this transit starts out.
Your chance for a fresh start in relationships where you have felt some tension comes on June 6th when Venus comes smiling into your realm. You won't need to hold back on your sensual whims as people will be more open to your specific flavor of sense-pleasing preferences.
From June 6 when your natural magnetism will be in overdrive, your natural levels of annoyance will be elevated as well. Be aware that you can overreact and make a pledge to yourself to be more trusting and open for the whole of June.
You can afford to be, with Venus smiling on your connections and enhancing your inner beauty, you won't have to work very hard to get what you want.
You will also attract what you need, so pay attention to what makes you uncomfortable, as well was what makes you purr with pleasure. You have much to learn about yourself as you allow love to blossom all around and inside of you.
Gemini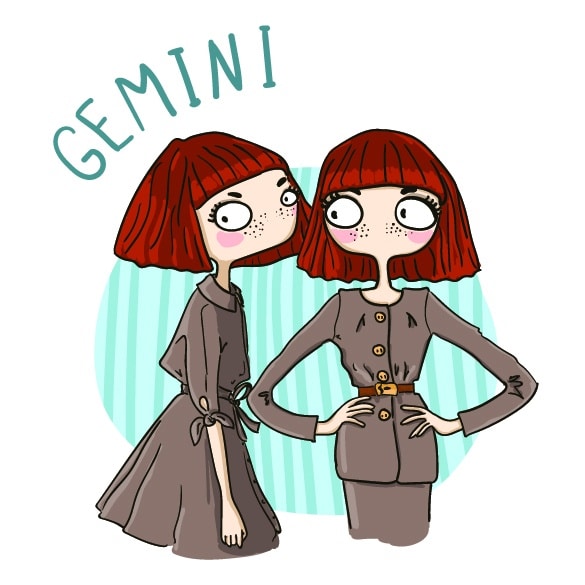 June is a great month for Gemini packed with celestial treats to heighten your experience of love and strengthen your connection with others. It hasn't been easy lately for either of the twins who make up your restless and very interesting self. If you have been feeling confused, relax – all is about to become clear.
Venus moves into your 12th house at the start of June and while this is not the best place for your colorful dreams of love and breathtaking romance to flourish, love is more than possible, just not in any of the places you normally look for it.
The 12th house is where issues of privacy and discretion become very, if not extremely, important and you need to proceed with extreme caution if you meet a new love interest.
Assume that what you think you know is going to be changed. And assume that you have not been shown all the facts you need before you jump into a commitment. Assume that you should proceed with delicacy and restraint.
You can also assume that any new connection that grows in strength now will have a lifelong effect on how you approach love.(Although this connection will not be the one, it may be the one that moves you into place to find what you desire most).
Keep your eyes open as you open your heart and let the change in. June is when you may meet the person or encounter the information, or become aware of something that will completely change how you view yourself and how you choose to let love into your life.
Cancer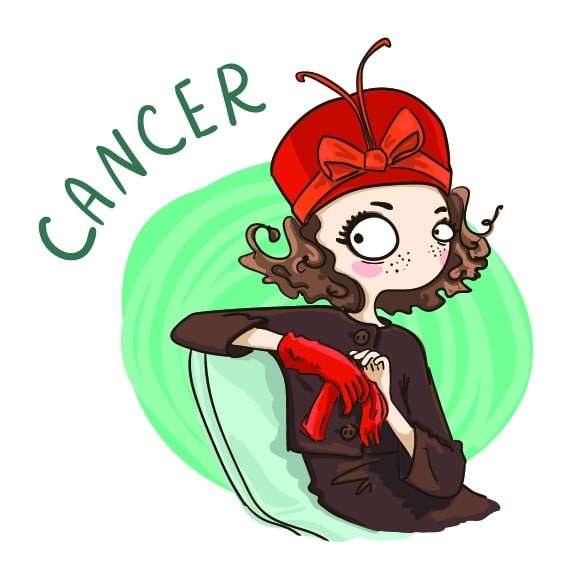 The planets are moving towards a more favorable alignment for Cancer in June, with a softer softer light that brings a sense of safety and comfort into your daily routine.
If you have been longing for an escape from the grind or dreaming of a break then you can anticipate the arrival of some of that tender loving care you need.
Venus is in your 11th house so use clubs, groups and structured activities to explore new friendships or meet people you wouldn't normally encounter.
As the romantic energy of Eros moves out of your sign on June 6th, Mars moves into Cancer to put some fire into the works and get you to move from dreaming about kissing to actually kissing the object of your affection.
Seize the chance to get ahead and grab what you desire.
June is your month to stop and smell the flowers and feel a sense of possibilities instead of fearing what lies ahead.
Fear is something you tend to react to with bravado. You are one of those people who will never admit that you are uncomfortable and you are known to pretend to love the very thing that repulses you the most.
From 21 June both the sun and Mercury are in your sign and all the planets are lining up to whisper in your ear that all you have to do is let the light in.
The truth is you won't get a better chance to show off your best self and attract the kind of loving interaction you know is good for you. So fluff up your feathers and go after all the things that make your life delicious instead of trying to control the factors that make you dreary.
Leo
June will give you plenty of reasons to purr with pure pleasure. For a start,the asteroid Eros is in your sign from June 7 for a month in which you can allow yourself to dream of the perfect love and perfect world you know is possible for you to experience.
Not only will you get a glimpse of what you can achieve in relationships, you will be given the insight you need to make the necessary changes to your role in romance and the tools you can use to let more love in.
From June 6th when Venus enters your 10th house, your mood will be less combative and this is helpful to you because what you really crave now is more love and approval from everyone around you.
Mars will be in your sign next month, but for now you will be more focused on making things work than starting anything new.
Your sense of self and your need to be acknowledged can be met by attending work events, or mixing up work and pleasure. You will need to show your more responsible and respectable side now to impress new connections, and that won't be a bad thing for you generally.
If you just met someone don't be surprised if your focus on career and your sense of purpose is getting a boost from how you interact. Under this Venus influence Leos who start new relationships now are more likely to be long-term, serious or more committed and your approach to love is more pragmatic than it usually is. Follow your gut as good and lasting partnerships are available to you now.
Virgo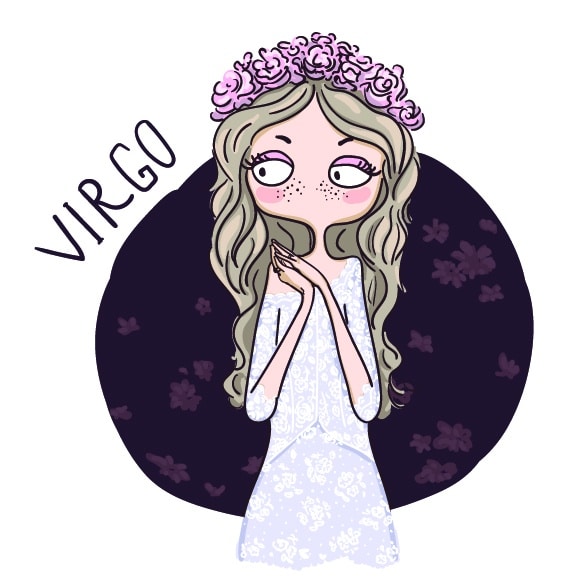 Your stoical heart is ready for a boring time after all the emotional upheaval over the last few months. For most of June, Venus the planet of love and beauty will be transiting in your 9th house to shift your focus to activities that deliver relaxation and pleasure.
This is your time to take time out and say no, and give in to your need to have more beauty and sensuality in your work-dominated life.
The ninth house is about philosophy and under this influence you can get to grips with how you think and feel about certain patterns and forces that shape your experience of love.
Relationships will test your sense of self, and when you find yourself doing something that surprises you, note what it was and why it is surprising.
Your interactions with others come under a light and airy influence where you can be yourself without treading on toes or putting your foot in your mouth.
Jupiter turns direct in Libra at around same time that Mercury enters your sister sign Gemini, and this boosts your ability to convey what is in your heart through your actions and communications.
June is the perfect time for Virgos to take stock of love gained and losses made and if you have been wanting to write a long letter of explanation to someone who hurt you, or someone you hurt, now is the best time you will ever find to do that. You have nothing to lose by clearing the air and everything to gain from enhancing your chances to find lasting love.
Libra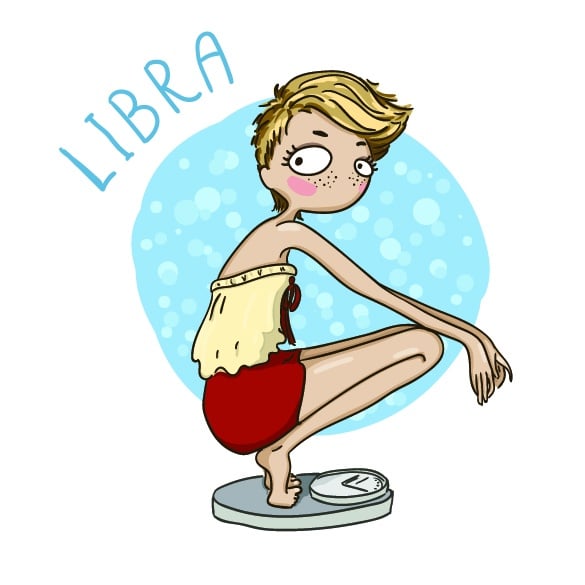 The heavens are smiling good fortune down at all Libras in June and there is every chance for you to feel healthy, happy and optimistic. Any problems that do arise won't be able to keep you down for long as you take the word in your stride and experience love in a lighter and softer form than you are used to.
From June 7th you have Eros in your sign to heighten your chances for dreamy love and effortless romance for a whole month. This influence is combined with Mars hiding out in your house of privacy means a secret affair or a major new crush is on the cards but will only occur if you take the initiative.
You may decide to play it cool and keep things under wraps but when Venus moves into your 7th house at the same time as Eros you will no longer be able to resist certain attractions that have been building very subtly in work or professional settings.
All forms of interaction will become easier and you will be able to feel pleasure and find cooperation in all kinds of settings so don't look for love in the normal and predictable places.
If you are looking for easy, give-and-take, balance in your relationships then June is the month to achieve harmony and find serenity in all relationships that have felt unequal till now.
Venus in your seventh house brings your ability to make peace and find solutions especially desirable, and you will shine in group settings where tension is high. You will also find yourself able to express exactly what you want and get it while avoiding conflict, so get out there and mingle.
Scorpio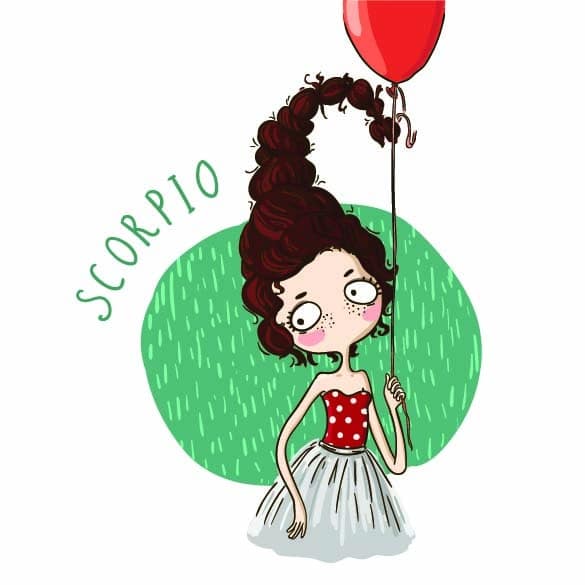 Scorpio will be relieved to enter a lighter time for relationships in June, with less drama and more laughter lined up to brighten your days. On June 7th Venus moves to your seventh house where your chances of meeting new people or finding love through work-related activities is greatly increased.
Your natural abilities to be tactful or find compromise to get through tension will come to the fore in professional interactions. In romance you also get time off from the smoldering passion and intense connections you seem to always allow to distract you to simply enjoy the simplicity of life and find joy in small things, from one day to the next.
You love the idea of lasting love with good long-term prospects and your chances of finding that now are at their best. Any romance that blooms now has the potential to change your world and stay in your focus for a long time, so choose carefully before diving into a whimsical new affair.
Luckily your planets are aligning to bring helpful, affectionate and loving souls into your life, so be open to new people and new forms of love.
If your confidence has taken a knock lately then this time is a good one to lick your wounds and rediscover the charms and forces that make you so irresistible to the people you need and want around you.
In simple terms, if he isn't making you feel good, then he's no good. It may be time to move on and you have the strength and resolve you need to make all the right moves, at your disposal and ready to help you find love and nurture it properly.
Sagittarius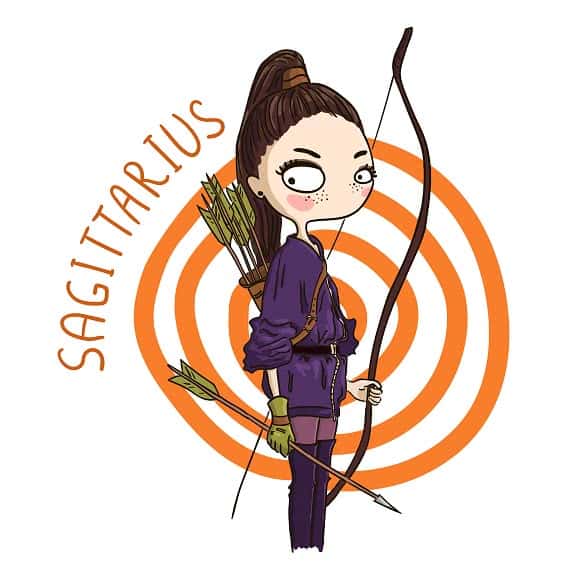 A full moon in Sagittarius on June 9th is your chance to take stock of a major emotional issue in your life and put some relationship baggage away for good.
It is highly likely that your issues will be related to love and a sense of fear related to a love that is passing into or out of your life right now. You may be fearing the loss of a love you have only just encountered, instead of enjoying it as it unfolds.
From June 6th the love planet Venus is in your 6th house of work and health and this is the best time for you to stop expecting other people to make you feel loved and start routines and habits that show your self-love. Go for a pap-smear or attend to any other medical issues that relate to intimacy and you will be glad that you did.
Your sense of power and control may be challenged by a love interest and you would be wise to keeps your reactions to yourself as what feels like anger may soon become passion if you give it space to grow. Curb your tongue for once and give the people who irritate you a new chance to inspire and help you grow.
This is your chance to release yourself from old feelings of pain or exclusion and embrace new possibilities for positive interactions and easier expressions of care and trust in all your closest bonds. It has been an eventful time for you emotionally and you may be feeling confused but June brings a respite from drama and conflict and lots of time to reflect and get insight that will help you move ahead.
Capricorn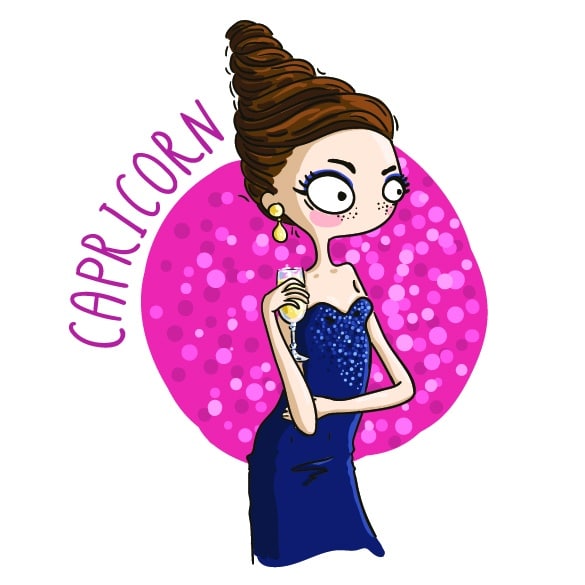 When Mars, who represents physical love and sexual expression, is in your astrological house of partnerships you can expect hot explosive action or cold and final realizations. Mars will blow heat into your sexual energy between June 4 to July 19 while Venus is charming your heart which means this is your best month this year to accomplish perfect love.
Mars blustering through your partnership skies will not be a subtle energy you can ignore, and if you follow your instincts, you will make the right choice.
Be brave and follow where your body takes you as this energy can really blow your sexual cobwebs away. Be warned that it can also aggravate old relationship issues to a point of no return.
Stay calm when negotiating your future and remember you were made for this.
Mars and Venus are perfectly placed to aid and abet romantic Capricorns in June. You are irresistible and when you get comfortable with that idea, you will find yourself enjoying every moment of the magical time Venus graces your houses of love and romance (June 6th to July 4th).
Venus brings a sensual, subtle grace and sparkle to our experience of desire and joy, taking it beyond the physical. This is a playful and light energy that can help you to forget your expectations and have a bit of fun instead, exploring the ticklish areas that you rarely allow anyone to explore.
A new moon on June 23rd gives you celestial permission to have a lightheaded healthy passionate affair with yourself, your existing partner or with someone completely new. Leave your expectations behind you and try not to judge any given moment by anything other than how good it makes you feel.
Aquarius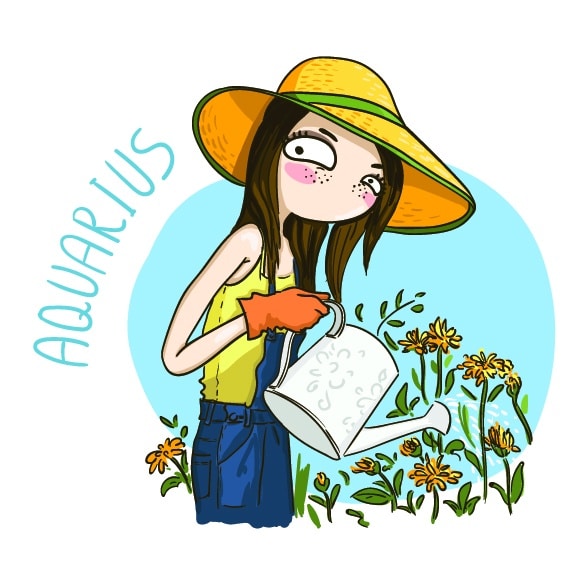 Quirky Aquarius becomes a romantic natural when Venus transits through your fourth house in June – a transit that brings out the easy romantic sensualist in you.
The emphasis is stroking against your comfort zone, pushing you to consider when indulgence is becoming excessive and destructive in your life. Open yourself to moving the boundaries or consider changing your ideas about what you will allow in your life.
You will be feeling especially whimsical and somewhat dreamy and your engagement with others will – for the most part – be light and easy.
For the last while you have been occupied with mundane chores and now things are going to get a bit more sparked up and magical. Be prepared for moments of mad wonder as the stars are well aligned to inject pleasure into the most unexpected places.
Your sense of what is important in love, and where your inner boundaries are, is going to be shaken as Venus moves into her most comfortable and comfort-seeking position on June 6 and 7th.
Prepare to sacrifice friendship for passion because you will get many chances to be daring and you will have the planets lined up to encourage choices you would normally call rash, dangerous or even stupid.
Does a significant emotional bond challenge you with a completely different scale of values or an unacceptable way of expressing truth? Your values in how you relate with others will be tested now.
Can you shift your boundaries enough to hear them anyway, and be compassionate in how you respond? This is your big test for your ability to attract and nurture the kind of love you need.
Pisces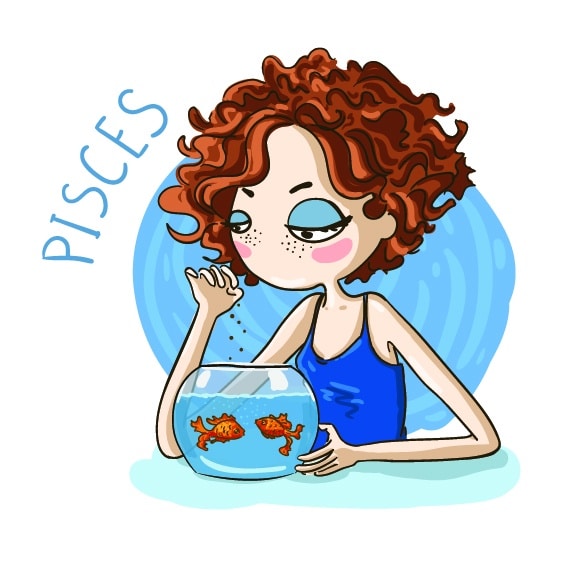 In June 2017 Pisces will have a renewed sense of romantic purpose that will be all about spontaneous acts of sensual kindness and a more easy, care-free approach to love.
Try to avoid emotional drama if you can, because it simply isn't needed right now. Instead you need to shimmy into a new you who is not afraid to try small adventures in letting go and following whims and desires until they no longer feel good, instead of deciding they are bad from the outset.
Your best night for a good date (blind or otherwise) is June 6 or 7th, when you are going to be noticed. You may be too preoccupied with your longing for safe hearth and a cleaner home to grasp hold of the sizzling loving energy that is as subtle as your perfume and as unforgettable as you.
You tend to keep yourself busy with reasons why someone isn't good enough when what you really long for is for that someone to cuddle up and chat to you.
You want the affection of closeness without there being drama, arguments and all that tension, and then you get tense and ruin all your chances. It may be time to change all of that.
What is happening for Pisces in June is that your ruling planet Neptune is turning retrograde on the 16th. With Neptune retrograde you can let down your guard and allow flirtatious lightness into love affairs.
Ask yourself if your expectations and what is on offer are aligned and if they aren't, maybe it is time to gently assert your bottom line and make sure your needs are being met.