Warm air, salty hair and long kisses. If you're wondering what the stars have in store for you this July, keep on reading our special summer love scopes.
As temperatures rise in July so do the chances for witty flirtations and passionate, light-hearted affairs.
When Venus moves from possessive Taurus to fickle Gemini on July 4th we all get encouraged to lighten up, look around and flirt to our heart's content.
Variety is everything under this influence and your eyes, or your mind, will have no end of choices to spice up your life.
With a movement of planets towards Leo, confidence is key and we all become a little more brash, outspoken and direct. Our goals become grander as our energy builds and our spirits soar.
For most signs, this is a good month for sex and romance, but some are challenged by the planetary alignment, and some signs face troubling times.
How will your sign be affected by the raw sensual energy of Mars and the curious charm of Venus in July? Read on to find out.
Aries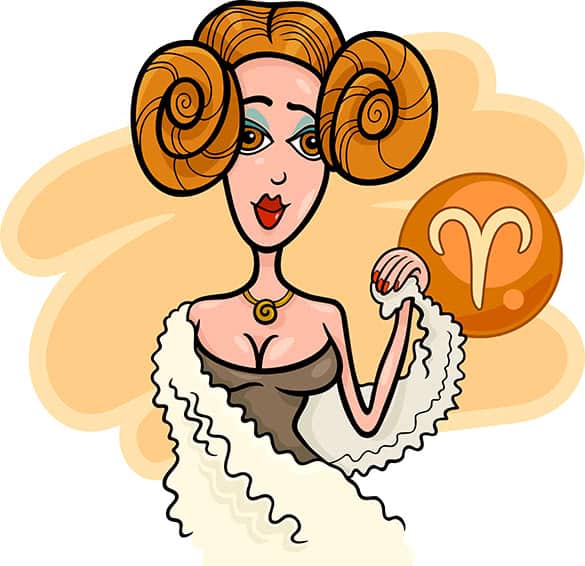 July could be a hard month in terms of work and health, but love and sex are going to be as hot as Aries can handle.
Jupiter and Venus are conspiring in your house of partnerships to heap good luck and good vibrations into your life. so smile and wave Aries and go for the passionate adventure you know you deserve.
Take any opportunity to bond, whether it's a holiday to a completely new place or a walk on the wilder side of your neighborhood.
You are blessed with an ability to make the most of any situation and your interpersonal skills are at their best.
On the sex front, things are going to be wild and challenging. New experiences that shock you and used to shame you, are lining up and begging for your full participation.
The Sun and Mars are in a favorable situation to shine a daring light on your sexual practice and all you need to do is undo some buttons and go with the flow.
Your appetites will be stimulated on all fronts and your need for adventure will find many chances for expression.
If you let things happen, without being controlling, you will be surprised at how charming and attractive you suddenly seem to your growing circle of fans.
The shadow side of this influence is that you could become a bit big-headed and insensitive to others, so do remember to ask your playmates how they are feeling between sweaty bouts of intoxicating pleasure.
Remember that you will always find people who love and appreciate your style, so spare a thought for those who love you who may not be as wildly enthusiastic about sexy, charming you and your wonderful lucky life.
Taurus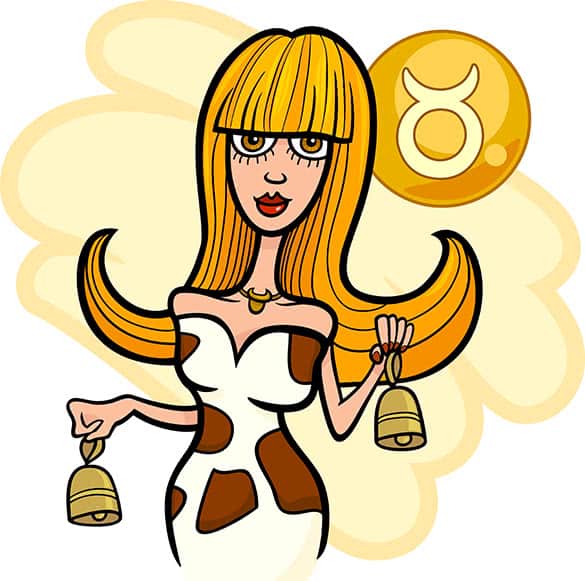 Things are not easy for Taurus in July as Venus moves from your sign into a placing where sex and love are all about the things that challenge you most.
If you've been feeling warm, sensual and secure, all of that is about to change and your deep-seated insecurities will have many chances to rear their ugly little heads.
Mars is in an aggressive placing in your house of relationships for much for July and this means conflict, arguments and even heated fights, about work, money, the home space and just about anything you care to think about.
Take a deep breath and stop reacting in your usual stubborn and sensitive way. If you want to survive this month emotionally you need to stop being defensive and resentful and just hear what others may have to say.
You can put up quite a fight when you feel slighted but your sharp tongue is not going to win you any new friends or give you the upper hand in romantic conflicts.
Count to ten before you say anything in an argument, no matter how right you are or how wronged you feel.
The good news is that by the third week of July, things will start to ease off.
Your relationships will be easier and when you stop feeling resentful you'll notice all the wonderful (and missed) opportunities around you to engage in witty banter and thrilling flirtation.
You may wish you had not been so grumpy all month long when you finally notice the low-hanging fruit, ripe for the plucking, dangling all around you in the shape of sex, love and deeply satisfying partnerships to be had.
Gemini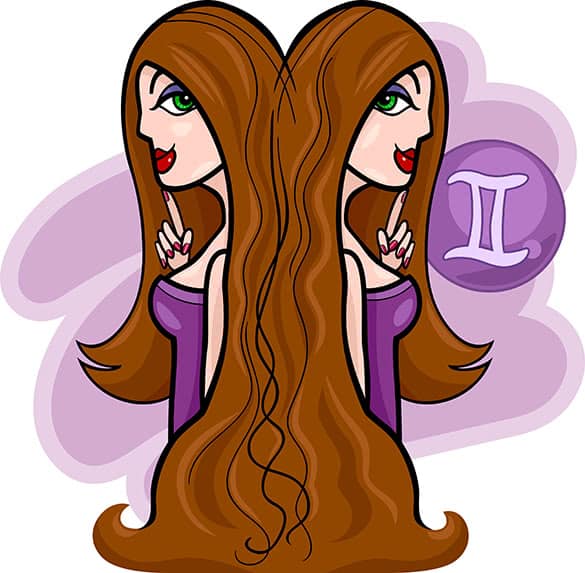 Buckle-up Gemini and get your smile on because July is one of the best months for love and romance you are going experience this year.
Venus is in your sign from early July and she brings bounty and blessings, and so many opportunities for affection, admiration, and love, you won't know which way to turn.
Venus is in a delicious conspiracy with Jupiter, the planet of luck, to make your chances better than ever in terms of seduction, love, and romance.
This is the month for you to be playful and appreciated by almost all who have the luck of being around your scintillating, sparkling self. You will be on fire when it comes to erotic encounters, even if the rest of your life is a mess (and the stars say it probably is).
You may find it hard to settle on any one person, and if you are in a relationship you may suddenly become aware of all the green grass on the other side of all the fences that surround you.
Be aware that this sensual and intoxicating influence you are feeling does not favor starting anything serious.
This energy you find so intoxicating is all about letting your curious and sensual side out to play and basking in the adoration you get, but do not take any of it too seriously, especially not if you are neglecting all other areas of your life.
Cancer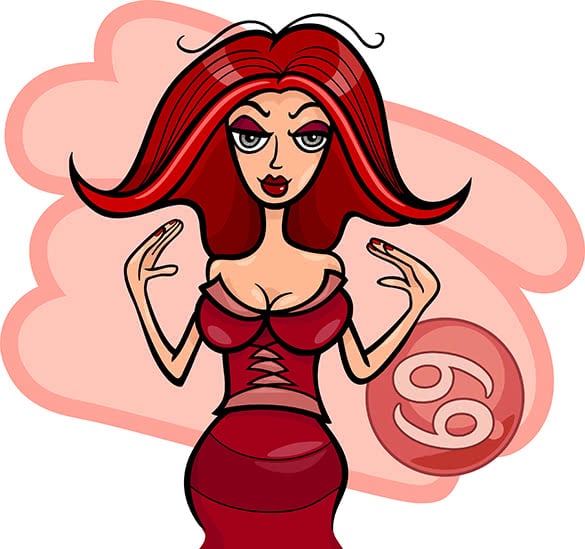 The sun and the fiery energy of Mars are sending heat waves into Cancer's home turf for the first half of July, so if you are feeling frisky, energized and more horny than usual, now you know why.
The early days of July could be hot, heady mess of passionate encounters that put you into overdrive and don't even bother to turn your back.
Resistance is futile, and you need to go with that energy and stop being so uptight. Just relax, Cancer, and enjoy the sensation of feeling so vigorous and wonderful and desirable to all.
Things are not easy for you in July and as you come under pressure there the risk of messy emotional excesses and unattractive temper displays as you seek to conquer and control.
You need to see this energy for what it is: raw sexual power and frivolous fun. Keep it where it belongs and don't let your urges, or your need to control them, spill into other areas of your life.
If you do impose your will, as you may instinctively feel you must, expect resistance and conflict and all the things that tend to make life unsexy and spoil all the fun. Direct your energy into love and laughter where the chances of doing harm are much smaller.
People will be taking notice of you, how you look and how you behave will be under the spotlight so ditch your old robe for a little black dress, get out there and flaunt yourself, for the strangers you have yet to meet or for the person who is already in your life.
Your mantra for the month is anything to do with letting go. Let go of your fear, let go of your opinions, let go of needing to be right or caring what other people think.
Leo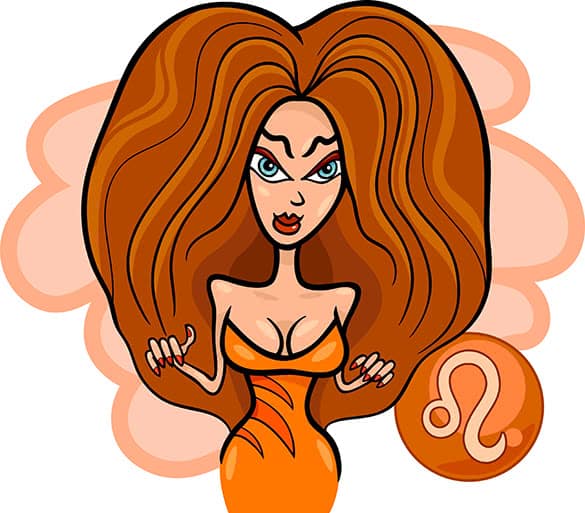 Feeling confused? July 2017 is a mixed bag for Leo, with Mars is turning up the heat, and adding some drama and energy into your life for the first three weeks of the month.
This energy is opposed by other planets that are combining to restrict your ability to move in a straight line towards what you want.
As a result, you are more likely to go about things in an indirect and confusing way.
Anyone trying to seduce you, or win your heart, or figure out what you really want, is going to be left wondering as you flip between being completely idealistic about love to be very cold, clear and rational, with no middle ground or clear direction.
For much of July, anything to do with love and sex is going to complicated and murky and your instinct will probably be to retreat so you can figure things out.
Those around you may seem especially flirtatious and untrustworthy and the more you try to find out what is real, the more confused you may become.
The only thing you can do dear Leo is to develop your sense of humor as if wit was an Olympic sport.
Learn to laugh at yourself and show compassion towards those whose actions and ideas leave you feeling hurt or perplexed. Remind yourself that everyone is struggling at some level and try to be more honest about who you are and what you want.
Virgo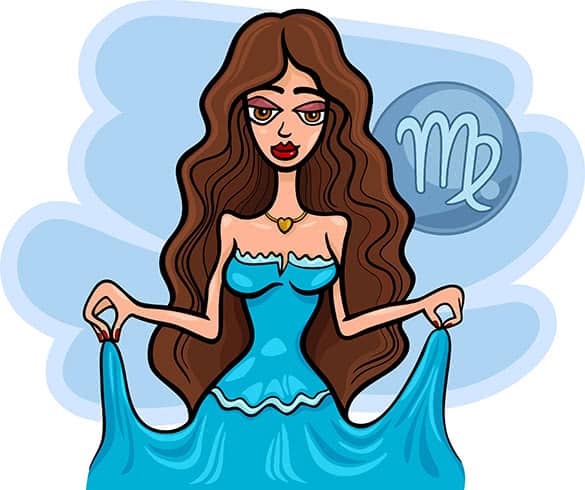 Are you ready to be shaken to the core? Planets are lining up to test you this July and your most significant relationship could come under intense pressure.
This is not necessarily a bad thing, but you are being asked to make a significant shift, and this may not appear, at first glance, to be in your interests at all.
You may be asked to relocate your life, change your attitude, or give up something that you consider an essential part of you. Instead of resisting, consider compromise, or even being completely selfless.
Why should you give up so much? Because Jupiter, who rules the house of your closest partnerships, is lined up to reward you handsomely if you make the selfless choice.
It is likely that you will be preoccupied with practical and material issues for much of July, as only in the last week of the month do the prospects for romance look up.
Even so, you have many chances to engage in stimulating conversations and try new experiences that flirt with your mind and move your soul in unexpected ways.
Mars is making everyone feisty this month, so try to avoid confrontations whenever you can.
This doesn't mean that you should bend over backward for peace, just that none of the conflicts that may try to draw you in are worth losing sleep over.
Remember sleep is something you are going to need if the stars deliver on their promise to shake your world and completely change who you are.
Libra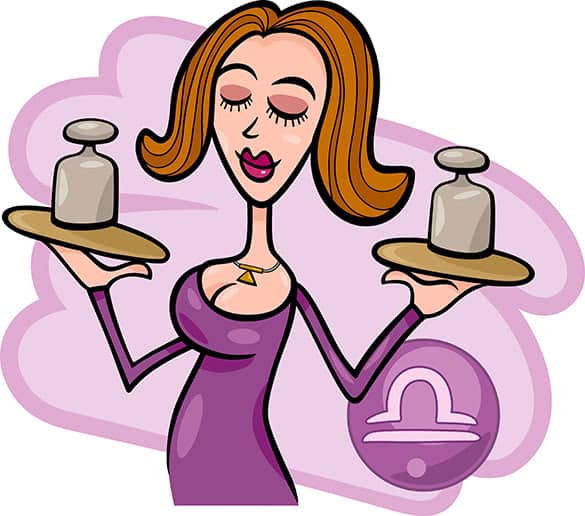 The sights of Libra are set quite high in July with a new kind of romantic ambition taking hold of your heart. Instead of sweet hand-holding bubbly romance, you are more likely to be rubbing up against love prospects who are older, more experienced and much more powerful than you.
Your mind will seem unusually clear and you won't let emotions get in your way, so trust your gut and do what feels right.
This influence may not apply to your personal life, and if romance does pop into your world, it may be through work or through some professional connection, like your accountant, or dentist, or someone else you engage with professionally.
The setting in which romance appears may not be ideal or appropriate, so you might want to apply this ambitious influence to your work and your dreams.
All indications are that this energy could take you (on your own or in partnership if you are involved) on a path of great achievement and success.
If single, a secret or long distance relationship may on the cards, as your stars are pointing to a great distance, which may be literal, between you and the object of your desire.
Luckily your communication skills are better than usual and if you write a love letter or send a steamy text, you will hit exactly the right note.
The skies in July point to ambition, achievement, and advancement for Libra, so don't be shy if a great opportunity, in love or in practical matters, appears too good to be true. Your hard work may just be starting to pay off.
Scorpio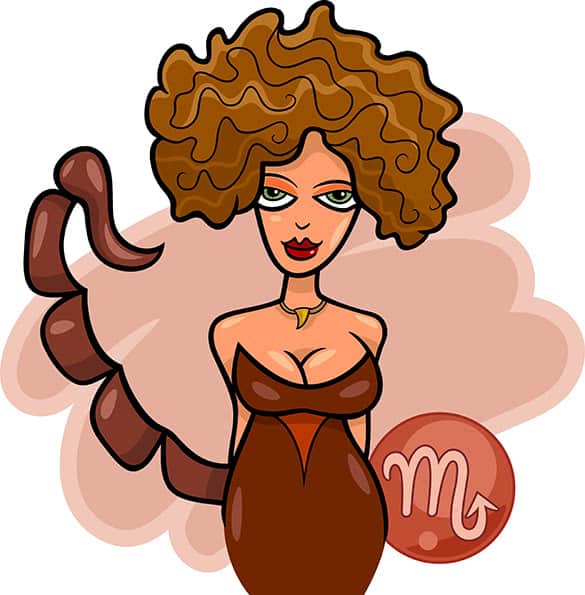 For the first three weeks of July, Mars is well disposed and this brings out your natural sexiness in a way that feels comfortable and won't scare others away.
You Scorpios tend to intimidate mere mortals with your smoldering intensity and powerful insight, but with all signs feeling more assertive and vigorous, your style of engagement won't feel or seem out of place.
Venus, however, is your 8th house where your natural tendency to look beneath the surface will be in overdrive. It is likely that you will put way too much energy into trying to figure out the deepest and darkest secrets of your loved one, or the object of your desire.
You may attempt to probe in places where your insight and keen intuition are not welcome or advised.
Remember that no one likes to be investigated, and bear In mind that behaving like a stalker will kill the passion in a new relationship.
You need to realize that many of the things you imagine and think about are not healthy, self-protective thoughts but paranoid and baseless fears that harm your chances of happiness with others. The stage is set for simple love and uncomplicated sex, so just enjoy yourself for once.
Luckily for you, Mercury in Leo gives a blunter and more direct flavor to how you communicate.
Open yourself to being light and cheerful and try to see romance as fun, not a dangerous terrain full of traps and danger.
Surprise yourself and those who love you by being a more straightforward and simple version of your very loving, sexy self.
Sagittarius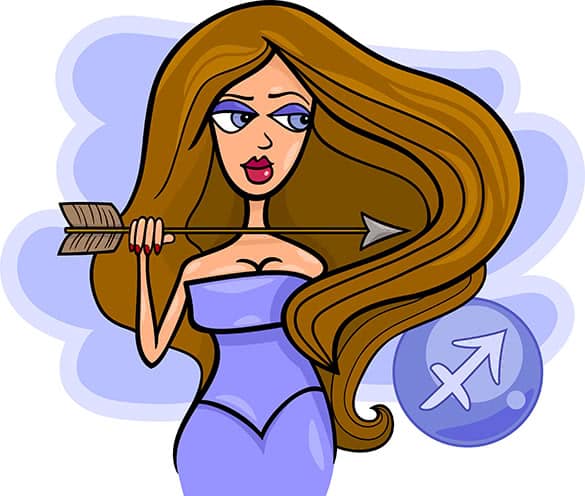 Venus is smiling down on Sagittarius in July from a wonderful embrace with Jupiter that gives you permission to get the love that your heart longs for.
Stay tuned for developments that throw open the doors to rooms in your heart that you have never yet explored before.
This energy isn't just about luck, lust, and love. You have patiently been doing the hard work on yourself and you been waiting for the right moment or person to come along.
Now with Mars giving you confidence and Venus giving you the go ahead, your moment has arrived.
You have always wanted a love that takes you on adventures instead of tying you to a chair and reading you the rules. Now your chances of achieving that, in a new or existing relationship, have never been better than they will be in the last three weeks of July.
Mercury, the planet of travel and communication, is also in a great place for you to wing your way to the adventure of a lifetime and to express yourself in a way that feels just right.
If you have been in a long distance relationship then the distance between you and your love may shrink, or you may find yourself suddenly closer to someone who has been in your life for a while.
The only area that may cause issues is how to engage in what you think is harmless flirting without realizing how much someone else may be hurt.
Not everyone is as open and friendly as you are, and you may be called to account. Apologize profusely, and keep your eye on the bigger prize that is within your reach.
Capricorn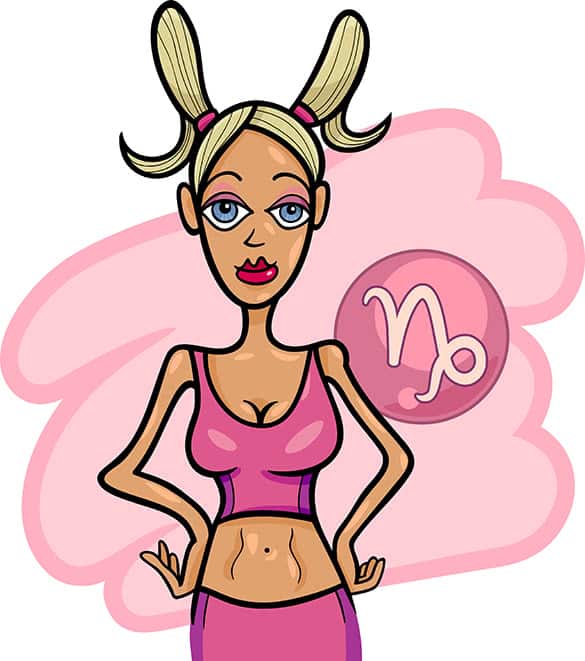 July is on fire for Capricorn with both love and war equally possible with both the sun and Mars pouring heated energy into your house of committed relationships.
If you are involved you need to be aware that both passion and conflict can escalate to levels that are bad for love and a risk to your health.
A full moon in your sign on July 9th is a good opportunity for you to meditate on your relationship goals and what you may need to change to let more love into your life.
Examine your hopes and your fears and then simply set them aside and decide to have no expectations at all.
For single Capricorns the news is that Venus in airy Gemini from July 4th is both good and bad news, This brings a light-hearted, flirtatious flavor into all social interaction and that may simply irritate you.
You don't normally like shallow interaction but Jupiter's position encourages you to live a little and be more open to new experiences. So do give it try.
There is also a chance that, through work or in a professional setting, that you may meet someone who is both completely inappropriate and extremely irresistible.
With Mars pushing you to be more adventurous sexually, you may find yourself in secretive, forbidden affair, or you may have torrid fantasies about someone who is completely off limits for good reason.
Be patient and try not to do anything rash, as this influence, like all things, will pass.
Aquarius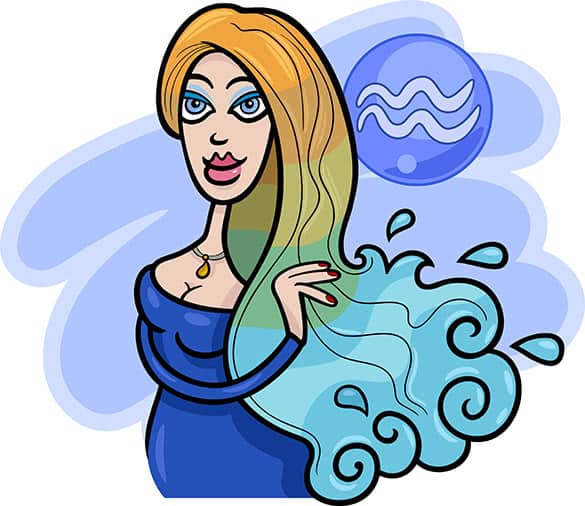 Your curious soul will love the energy that comes into your life this July, especially in casual, intimate and long-term relationships.
This is thanks to Mercury's influence over your house of partnerships, in which your natural charms are accentuated and your ability to win new fans and make new friends will peak.
In emails, text messages and in person, your ability to make others laugh and feel good about themselves will be appreciated and adored. So start with hello, and see where it goes.
Venus is in capricious, flighty Gemini for most of the month and this is a good sign for your romantic life, as the airy energy of curious exploration is suited to your romantic style and makes you shine in social settings.
You will be able to explore new ideas with interesting people, but only if you have your work and home life in order. Stresses are indicated in finances, so be sensible and don't overspend.
If you are in a relationship you may find that conversations get serious and that the two of you get a lot of issues aired and sorted out.
You may have been feeling unsupported or misunderstood, and you may learn that your partner feels the same.
If you communicate calmly your bond will be much stronger at the end of what starts out as an uncomfortable exchange.
Towards the end of the month, in the last ten days, you should be careful about reckless behavior and casual encounters that are not worth the trouble they will cause.
You are normally able to feel excited and still stay calm and rational, but you may be tempted to throw caution to the wind and you have been warned, not to do anything you will later regret.
Pisces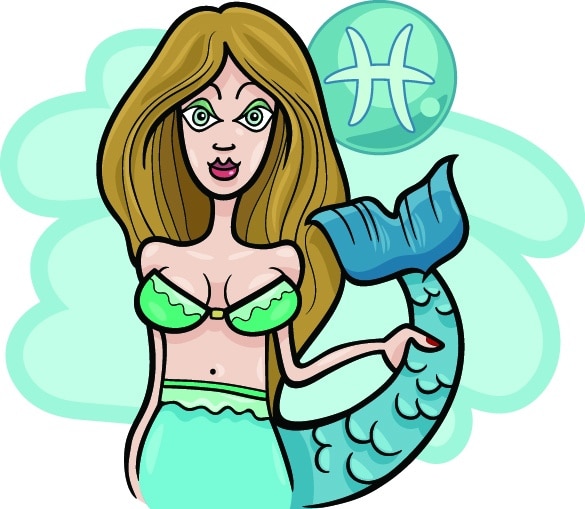 The water in your fish bowl is rose-tinted for most of July with amazing opportunities for passion and romantic love.
The outlook is absurdly good for you this July especially if you are single and looking for love, all you have to do is swim out of your safety zone, be brave and see what you find.
The combined energies of Jupiter, Mars, and Venus are favorable to mind-blowing erotic encounters that have the potential to deepen into long lasting love if you keep things light-hearted and do not expect too much.
The energy this July is carefree and whimsical, and if you get serious and start questioning the meaning of it all, you may find that romance and passion evaporate quickly.
Let your dreamy and playful imagination free and try not to second-guess the intentions of new people in your life.
Love is on the cards for Pisces, and it may be lurking where you least expect it, or in places and people, you have shunned in the past.
Open your mind to the beauty in all people and as you let others shine, your beauty and capacity for love get magnified as well.
Existing relationships can deepen and mature as your sexual energy takes on mystical proportions.
Areas of intimacy you may have avoided can now be safely explored and you can look forward to long sessions of pillow talk before, during and after bouts of heart-stopping, mind-blowing sex.