It's time again for another round of weekly horoscopes, and I kinda can't believe that this past week has gone by so quickly. Scroll down to find out what's in store for your sign in the week to come.
I know we're all still reeling from the Aries Full Moon that happened over the weekend, and things may be feeling a little weird right now. Worry not, though, things are actually right on track, whether it feels that way or not. I promise.
This week we have some interesting planetary shifts with Venus moving into Sagittarius, giving romance a much lighter feel than we've been experiencing and Uranus opposing Mercury, adding some chaos to our thought processes.
The Sun will be starting a 4 week transit through Scorpio, so that heavy energy we've grown accustomed to from Venus being here will still be felt, just in a different way.
We've also got an intense connection between Pluto and Mars coming up this week that will add a lot of oomph and intensity to areas we've been lacking been lacking that. It's going to be an eventful week, for sure! Look below to find this week's horoscope for your zodiac sign and get a heads up on what's to come!
Aries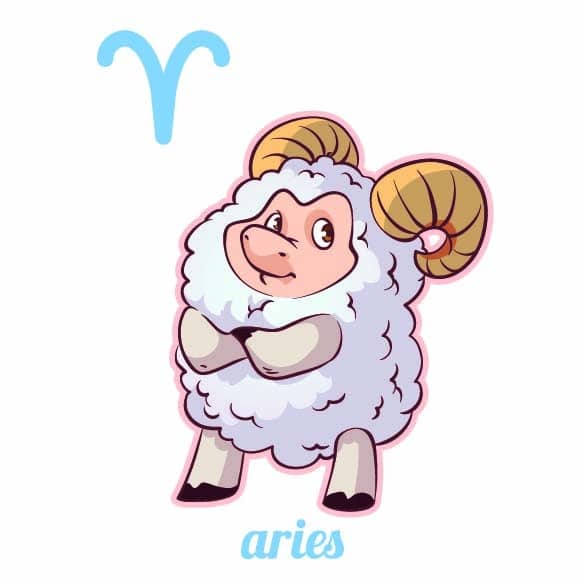 Your thoughts are slow and deliberate as the week starts out, Aries. You aren't in any huge hurry to make decisions, a nice change from your normally impulsive nature.
Your drive to increase your bottom line financially is strong now and you can make a lot of headway. You may be feeling tied emotionally to what you have or how much you make. Shake this notion from your thoughts, do your thing, and you'll make some real, tangible headway.
With your ruler, Mars, making a powerful connection with Pluto in your 10th house of career there is a ton of drive within you to get ahead right now. As the week moves on you'll feel this surge of power within you and there's really nothing that can dampen your drive to succeed.
There is potential for aggression to rear it's ugly head, but you are always prepared for a little head-butting. Not only do you have the drive you need to get ahead now, you have a really optimistic outlook on things thanks to Venus moving into fellow Fire sign, Sagittarius. You KNOW you can expand your life in great ways, and you're right.
Handle your business, now and chase those professional goals with an unrelenting desire to achieve. It'll work, trust me. Just try real hard to avoid being overbearing.
A good motto for you this week is "Do no harm but take no shit."
That focus you've had on relationships for the last few weeks shifts a bit over the weekend as the Sun moves into Scorpio. It's time to transform some area of your life and you probably know just what needs to change.
Relationships can become deeper now and you may find yourself focusing on how to handle shared resources in the coming weeks. Sunday you just want to relax a bit and spend time with the people in your life who make you the happiest. Take some time off, Aries. You definitely deserve it!
Taurus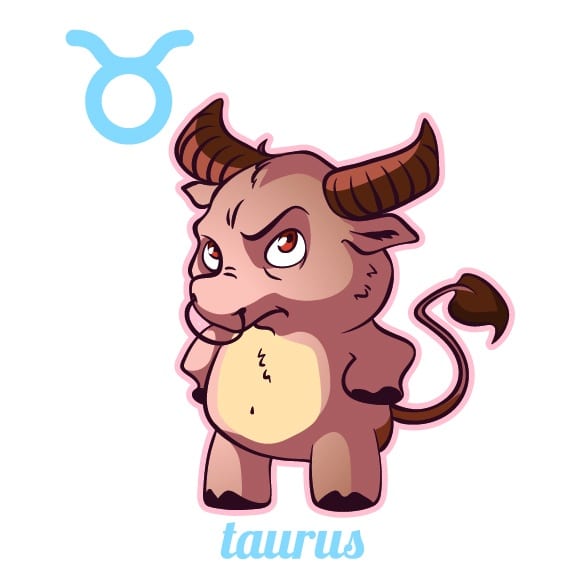 You start out the week with pretty high energy, Taurus, all thanks to the Moon being in your sign until about midday on Tuesday. This is the perfect time to start something new that you'd like to see come to fruition in the next 4 weeks. Make it something positive and you'll have a much higher rate of success with whatever you get going.
As the week continues you'll be contemplating how to better your financial position. You can do something to increase your disposable income as the week goes on.
With your ruler, Venus, moving into Sagittarius and your 8th house of shared resources this may actually have a lot to do with your joint finances.
Over the next few weeks you'll be able to forge deep connections with partners and you find yourself more attracted to the dark, mysterious type. Superficiality is not your thing right now, so be sure whoever you connect with is willing to keep it real.
Whatever relationship success you've found over the last few weeks with Venus in Scorpio will, in some ways, lighten up a bit now. Enjoy love and don't be afraid to be vulnerable with the right person if it feels right.
Relationships take center stage over the weekend as the Sun shifts into Scorpio and your 7th house of partnerships. You may find that you feel most comfortable when in the company of someone you can connect with.
Use all that great energy from earlier in the week and make some magic happen. If you are single, now is a time you can work on getting closer to that someone special. Don't stress about love and don't obsess about the what-ifs.
Be honest with yourself and allow yourself to feel the way you feel. Sunday you'll do well to laze around and recharge your batteries. Who says you have to go out? That's what delivery is for!
Gemini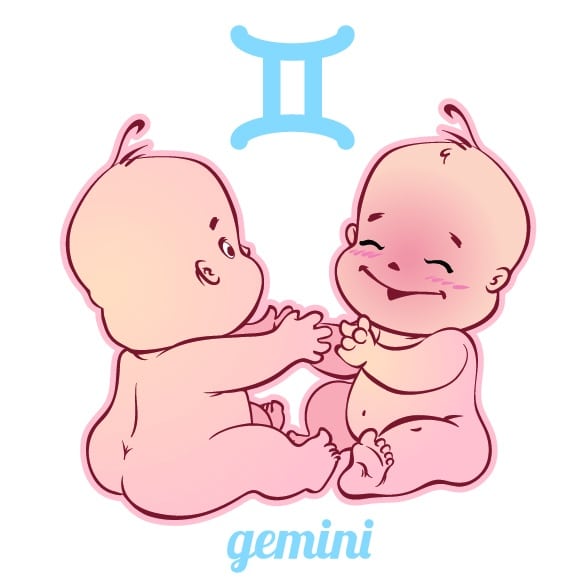 You may not be feeling like your usual social self as the week begins, Gemini, but even you need down time every now and again. Tiredness, lethargy and the desire to sleep it off may rule for the first couple days of the week, but this will improve in the days to come. You can take advantage of this down time and use it to ground yourself through meditation or even napping. Whatever works for you.
You'll start to feel your energy return as the week moves on, especially Wednesday and Thursday when the Moon illuminates your personal sign. Start something new this week that will benefit your life in some way—You'll be glad that you did.
Venus shifts into Sagittarius and your 7th house of partnerships midweek and you can have an easier time getting along in relationships. You feel the most balanced when working with a partner and could start a new romantic relationship or business partnership in the weeks to come.
You'll be feeling a need for more stability in your life, as well as a desire to rebel against the status quo this week, which kinda fits well with your sense of duality in all things.
With your ruler, Mercury, opposing Uranus on Friday you can find yourself popping off with some crazy ideas and you may not be too keen on listening to what anyone else has to say.
Your thoughts may seem scattered and you'll be feeling like you are all over the place, but this is really par for the course with Uranus transits.
There's really nothing wrong with being different to be different, but try to avoid being difficult if you can.—I know, it's hard sometimes, but I've got confidence in you and so does someone close to you.
The Sun moves into Scorpio and your 6th house of work and day to day life over the weekend, giving you the feeling of needing to get more organized.
You can accomplish a lot of those boring tasks now, and do so with less effort than usual. You'll be driven to work now and can get a lot done. Efficiency is your middle name for the next couple of weeks, which kinda makes up for how scattered you were earlier in the week.
Sunday is a good day to get to know your neighbors a little better. You can communicate easily and feel confident in what you have to say. Maybe a block party or BBQ with friends is in order?
Cancer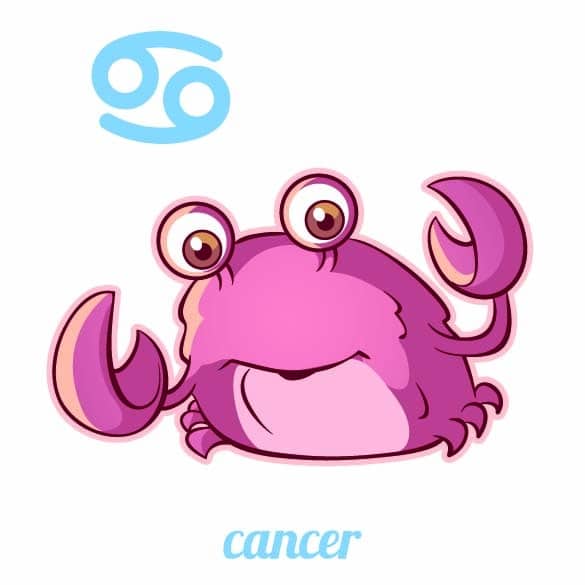 As the week starts out you may find yourself in a situation that isn't exactly comfortable for you, Cancer, but this is how you grow. You can enjoy spending time with friends or working within a group of your peers. Don't be afraid to think outside the box—Sometimes that's the only way to reach your goals.
You'll feel less like socializing as the week moves on. You are naturally intuitive, but your spidey senses are getting a boost mid-week and you may just not feel like being around everyone's energy. Take some time for yourself and meditate. It will help, I promise.
Relationship issues can arise this week with two of our most powerful planets, Mars and Pluto, in conjunction your 7th house of relationships. This transiting aspect can cause one of two things to happen—You could find yourself wrapped up in some kind of intense conflict that will bring you to a much needed point of resolution, or you could experience some crazy-intense passion with your partner.
The direction things go in will depend on your personal planets and on how your close partnerships have been going for you recently. Either way, expect for relationships to become explosive at some point this week.
Your work life will start to feel a little more well-balanced this week with Venus moving into Sagittarius and your 6th house of day to day tasks. This positive energy being injected into your day to day life will help you in making a good impression upon your co-workers and can help you to add balance to your work environment. Situations involving pets will be great now.
With the Sun moving into fellow Water sign, Scorpio, and your 5th house of love, romance, creativity and happiness you can focus on the things that make you feel good in the coming weeks.
There's no better time to start feeling happy than right now, so go for it! This is the perfect time to start a new project, get closer to your children, or go on a fun date night. Relax on Sunday and take some time for you. Next week looks pretty busy so rest while you can!
Leo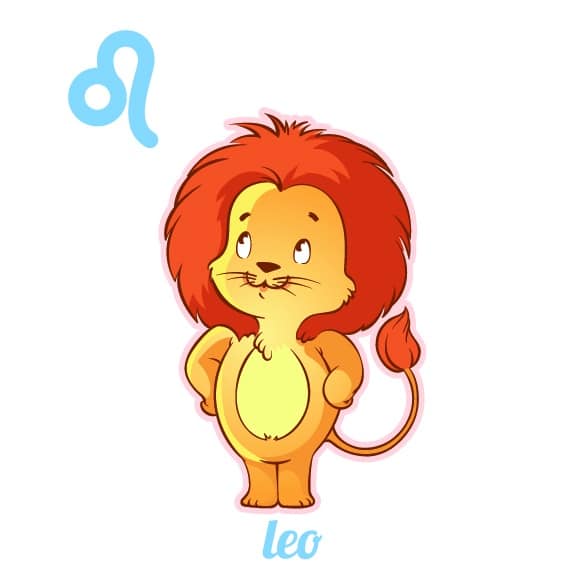 As the week starts out you'll be able to focus your energy on attaining your professional goals, Leo. People are watching and you are ready to shoe em' what you've got. You have a ton of drive to get ahead in the workplace and you know just the words to say that will help you in your quest for success. Don't be afraid to chase your dreams.
As the week progresses, you start to think about the bigger picture and those little goals turn into big ambition. Sometimes you just have to step outside of your comfort zone and think outside the box to find the solution you need most. Remember that.
It's not all work, goals and seriousness for you this week, there's actually a lot of time for you to play and have some fun. With Venus moving into fellow Fire sign, Sagittarius, and your 5th house of romance, happiness and creativity, now just might be the time that you start something with that special someone you've had your eyes on.
If you are ready in a relationship you can use this great energy to spice things up a bit and inject some happiness into your love life.
With your ruler, the Sun, moving into Scorpio and your 4th hoses of home and family over the weekend, you'll feel the happiest when in the comfort of home.
You may start a new home improvement project now or otherwise transform some aspect of your home life for the better. You know what you want and what you need in this respect, now you just have to go after it.
On Sunday you get a boost of even more great energy with the Moon in your sign and can start something new that will benefit your life, or maybe your home, in some way. Whatever you do now, make it count!
Virgo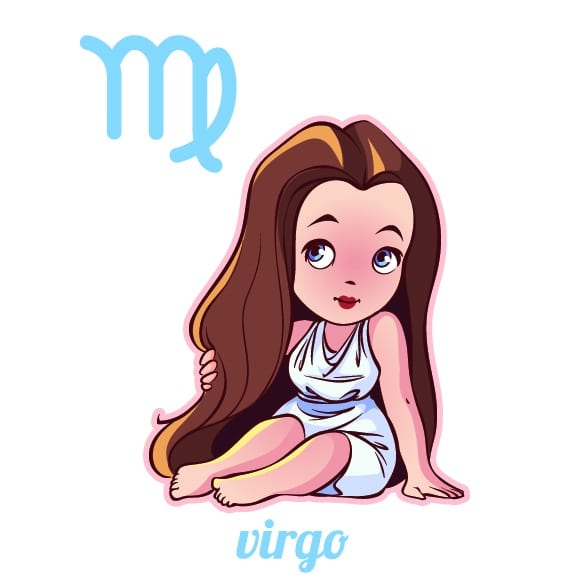 You're feeling pretty optimistic as the week starts out, Virgo. You may worry a lot, too much, in fact, but something is telling you that it's all going to be ok and that you're going to find that stability that you've been searching for lately.
There's some great energy happening for you right now with the Moon in Taurus positively aspecting Pluto in Capricorn—All of your Earthy bases are covered right now and you can kinda rest easy in these positive feelings. Enjoy it.
Venus makes a move into Sagittarius and your 4th house of home and family this week, putting those family ties into better balance, which is nice. You may decide over the next few weeks to improve the aesthetic appearance of your home in some ways. Go for it. Every Queen needs an awesome castle to call home! Spend time with the fam and work on strengthening those all-important connections that mean so much.
You may find yourself feeling rather scattered when it comes to handling financial decisions this week with your ruler, Mercury, and Uranus opposing one another in the areas of your chart that rule over money, both yours and the accounts you share with someone else.
Disagreements can come up regarding how to handle money and unexpected situations may cause some chaos. Try to say what you mean and mean what you say and avoid impulsive purchases if you can.
Things are about to get really intense when it comes to love and romance this week with Mars and Pluto joining forces in fellow Earth sign, Capricorn, and your 5th house of romance, so hold on to your seat.
It's past time that you injected some intensity into your love life, don't you think? If already in a relationship you can find sensual ways to spice things up, and if single you may find yourself in the arms of someone dark, brooding and strong. On the other spectrum of things, issues with kids can come up now, handle whatever comes up with grace and you'll be just fine.
Over the weekend the Sun moves into Scorpio and sets afire your need for mental stimulation in life. You can come up with a ton of new ideas and plans, but this isn't the time to take on anything that's a long-term project.
Stick to the short term goals and you'll amaze yourself with how much you can get done. On Sunday you will do well to spend some time alone and work on grounding yourself. It's been a crazy week, take the time to recharge and get ready for the week to come.
Libra
You start the week out with a serious outlook on life, Libra. You could become obsessed with gathering all the facts to some persistent problem if you aren't careful, so try to reel it in if you find yourself drifting into the land of obsession.
Your regular optimistic attitude returns as the week moves on and you can start to see the bigger picture. Don't miss out on the opportunities at hand, pay attention to the little signs that come your way and take advantage of them. Your ruler, Venus, moves into Sagittarius and your 3rd house of communication and short distance travel this week and you can find it easier to express yourself.
Others are more apt to listen to what you've got to say because of how well you're articulating yourself, making this the perfect time to engage in those tougher conversations. Travel is possible and you may find now to be the perfect time for an impromptu road trip with your love.
Your drive to transform some part of your home is strong this week and you can accomplish lot if you put your mind to it. You don't have to demolish the place and rebuild completely, but you may want to consider a little renovation project now with Mars and Pluto in your 4th house of home. Disagreements with family members are possible, so use that power of positive conversation and smooth things over if you can.
The Sun makes a move into Scorpio and your 2nd house of disposable income over the weekend and you can find ways to make some extra cash on the side, perhaps to pay for those renovations. At any rate, this is a great time to work on improving your financial position, so take advantage of it. On Sunday you can enjoy spending time unwinding with friends and doing something outside your norm.
Scorpio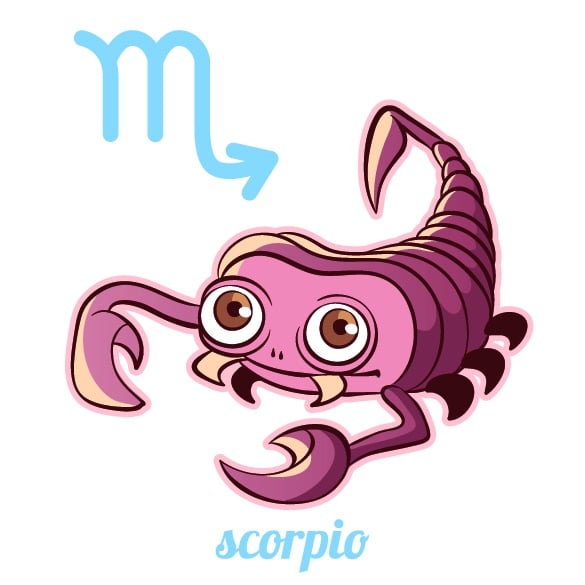 The week starts out with you wanting to spend your free time with loved ones, Scorpio, and there's really no better place for you to be right now. Pay special attention to nurture those close, personal relationships and strengthen the bonds you share.
You can have a lot of influence over others this week with your ruler and co-ruler, Pluto and Mars, making a direct connection in your 3rd house of communication. Choose your words wisely because people ARE listening. Your energy is super high under this transit, but may feel a bit scattered. Use this energy to start something new or finish something you started already.
Venus moves out of your sign and into your 2nd house of personal finance mid-week, bringing with it some great energy and opportunity to make some extra money. Financial issues seem to flow really nicely right now, and will for the next few weeks. Avoid overspending, though, as this is the flip side to having Venus transiting through this area of your chart. Try to put some away for a rainy day—You'll be really glad you did.
The Sun moves into your sign over the weekend and your birthday month officially begins! Let me be the first to wish you a very happy birthday, I do hope it is a great one. You may feel like you've been placed in the spotlight with all the attention you'll be getting, which you don't always love, but people mean well, so try to embrace the attention gracefully. Sunday you can focus on making plans for the future and attaining life goals. Be sure to take some time to relax, though, you deserve it!
Sagittarius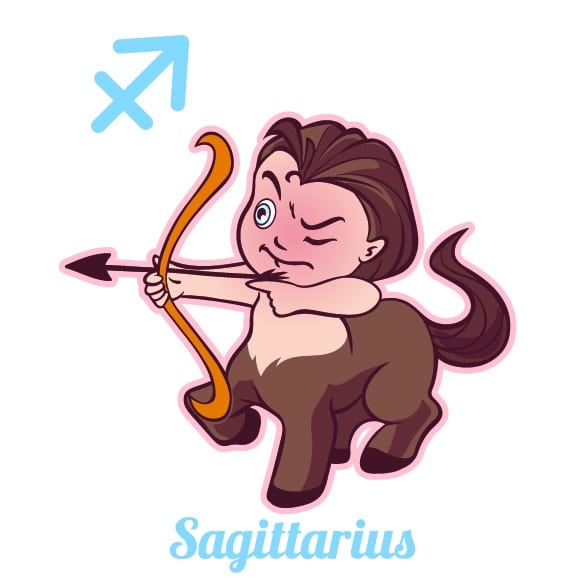 As the week starts out, you want to get all those little tasks and chores out of the way, Sagittarius. You can do so with amazing levels of efficiency and organization. You might just surprise yourself with how organized you are early in the week.
As the week moves on you want to focus on relationships and those close partnerships, which can actually work out really, really well with the entrance of Venus into your own sign.
Others see you as being exceptionally attractive and charming now, and will for the next few weeks. Enjoy this positive attention, but try to not get a big head. Love feels light, free, and, well, it feels pretty wonderful.—If only everything in life was this lovely, right?
You could find yourself wanting to explore some topic or matter in-depth later in the week, but don't narrow your focus too much. Remember that it's easier to get all the details of you are looking at the big picture.
You have a ton of drive to improve your financial position this week with Mars and Pluto making a connection in your 2nd house of finances.
This can be a really great period for your checking account and you can build financial stability, just don't go overboard with the spending, as you may be feeling a little more impulsive than usual.—Actually, it may sound silly, but you might want to try your hand at doing some paid detective work. You never know until you give it a try.
With the Sun moving into Scorpio and your 12th house of personal endings and personal space, you won't be feeling like stepping into the spotlight for the next few weeks.
This is the final month of your solar year, and marks a time for reflection over the past year and contemplation over what you want to do or accomplish in the year to come.
Ground yourself and work on meditation as you prepare the new adventures life has in store for you. You can also get a lot accomplished when you work behind the scenes now. On Sunday the energy surrounding you is optimistic and begs for expansion of some kind. Make plans for travel now.
Capricorn
Your creative juices are really flowing as the week begins, Capricorn, and it feels pretty darn good. You want to spend time doing things that make you happy and will do well to surround yourself with the people you care for most.
Your personal energy is through the roof this week with Mars and Pluto making a rare connection in your own sign. You hold a great deal of personal power right now and others around you can quite literally feel it radiating from your being with all that you do. Be cautious now, as you may be a little more accident prone than usual. You can start a transformation of some kind, but you have to be sincere in your efforts to make it happen.
You aren't feeling much like putting your relationship status out there for all to see when Venus moves into Sagittarius and your 12th house of endings and things you hide from the rest of the world.
Your love life may be changing in some ways now, but the odds are it needs to happen. You may bring a relationship to an end or decide to keep it under wraps for the time being. Whatever your particular situation, trust your gut and your intuition, which is strong anyway, but heightened even more at this time.
With the Sun moving into Scorpio and your 11th house of friends, groups you belong to, and big dreams, you may find yourself having some idealistic thoughts over the weekend.
This is a really positive Sun transit for you and can open your eyes to a fresh way to go about solving an old problem. Now, and for the next few weeks, you won't want to shy away from taking the road less traveled.
Don't worry, you know what you're doing. On Sunday you can feel things deeply and passionately, but that Mars/Pluto thing happening in your sign could lead you down the path to anger or even rage if you aren't careful. Don't stress. Take a breather from people if you need to and do your best to relax and prepare for the week ahead.
Aquarius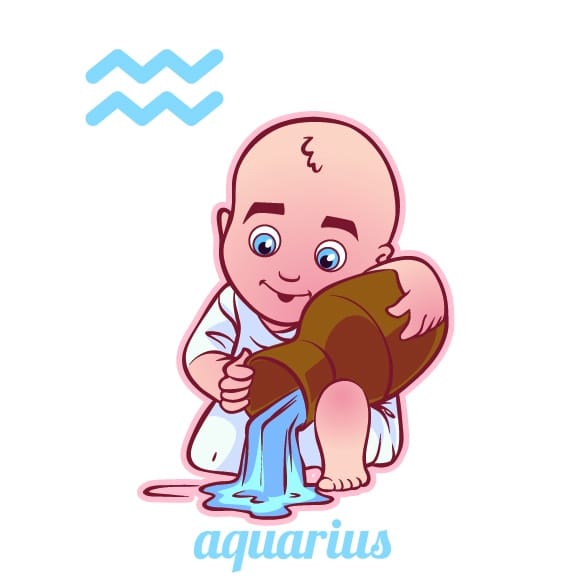 Your emotional side can come out early this week, Aquarius, and you have that feeling of just needing to be surrounded by your personal support system.
It's ok, everyone has those days where you just want to curl up and be nurtured, even you. The flip side to this is you may actually be the one doing the extra nurturing, and if this is the case, you can rest easy knowing that your care is much appreciated.
Conversations can become interesting as the week moves on and your ruling planet, Uranus, comes into opposition with mouthy Mercury. Your thoughts are feeling scattered and you may not be able to find the words you're looking for when engaging in conversation with your partner or loved ones.
The great thing about this transit is that if anyone knows how to handle the chaos that Uranian transits bring, it's you. You may actually be able to use this as an opportunity to break away from some old problem or issue that's been lingering and finally have a flash of brilliance that brings the solution to the surface.
With Venus moving into Sagittarius and your 11th house of friends, hopes and dreams, you could find yourself intertwined in a romance with a friend or someone you've known for a while.
This is an excellent Venus transit for you, especially since your sign actually rules this house of the zodiac. Don't be afraid to chase your dreams and reach for the stars—You just might be able to grab yourself a handful, but that can't happen if you never try!
You'll notice that you feel driven to tackle and finally squash some old issue that's been causing you some problems for a while now, thanks to Mars and Pluto joining forces in your 12th house of endings and matters from the past.
This may actually be something that's totally contained within your mind, but something that you think about and have to come to grips with. Skeletons may be tossed out of the closet and cause some unforeseen issues for you now, but it had to happen some time, you may as well go ahead and get it over with so you can move forward.
You don't have to share these issues with anyone else, but it may actually help to confide in a trusted friend and confidant. Really, it's your call.
The Sun makes a shift into Scorpio and your 10th house of career and life path over the weekend and places a lot of your focus on your professional life.
You may wind up in the spotlight for something you've done that someone with authority took note of, so be sure that you are putting your best foot forward in the next few weeks.
There's a good possibility that you'll be up for some kind of professional advancement if you play your cards right. On Sunday you'll feel best when in the company of your partner or someone you have a close relationship with. Pay special attention to strengthening those important bonds you have surround yourself with good company in an intimate setting.
Pisces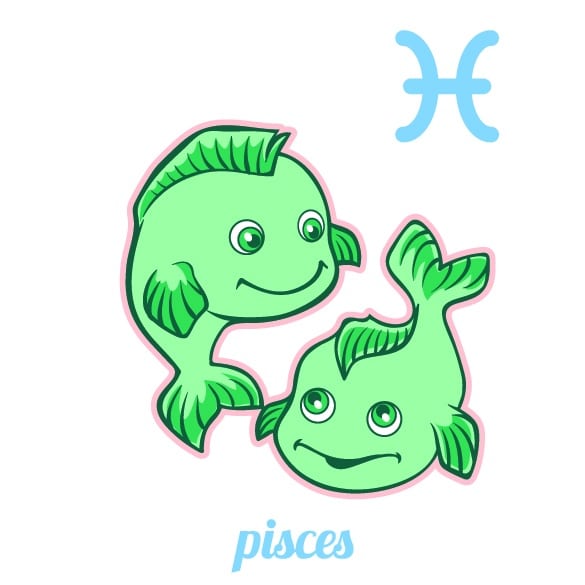 Your thoughts are quick and you feel efficient as the week starts out, Pisces, and you'd really like to keep that momentum going all week long. You can reconnect with siblings or maybe get to know your neighbors a little better. Whatever you choose to do with all this mental energy there's one thing that's for certain—You need to keep busy.
As the week moves forward you'll enjoy spending time at home, so if you've got a personal day or two that you can take, now would be a good time to do so. With Venus moving into Sagittarius, and your 10th house of career, you may not have the chance to take personal days for the next few weeks, so enjoy it while you can!
It will become easier to schmooze your boss now and the things you've done well will shine through and get their attention. You may be up for a raise or a promotion, but you might have to ask for it. Remember that no bad comes of asking for a raise—I mean, the worst that can happen is they say no, with the alternative being more money in your pocket.
You have a lot of drive to achieve your big goals and dreams this week with Mars and Pluto connecting in your 11th house of big thinking. Don't be afraid to put yourself out there and take a different approach from those around you who are trying to do the same thing.
Sometimes all you need is a fresh angle to make something work better than you could have ever dreamt. Use some of your energy to help out someone who needs it. Pay it forward and you will be rewarded when you need a leg up—But you knew that.
With the Sun moving into fellow Water sign, Scorpio, and your 9th house of growth and expansion over the weekend you can see the big picture and then some.
Your outlook is one filled with optimism and you want to grow some aspect of your life. Now's the time, go for it and enjoy a little adventure. Travel is favored now and in the next few weeks.
On Sunday you can get organized and make a lot of progress on those little tasks that aren't exactly fun but have to be done anyway. You may have to burn a little midnight oil over the weekend to get ahead at work, but it will be worth it. Get a good night's sleep and prepare for the week ahead.