Wondering what this first week of October holds for you? No worries! We've put together your weekly horoscopes for the upcoming week to help you make plans.
The first week of October kicks off with some great energy that has us all feeling a little more compassionate and creative than usual, or you may be feeling like your head is in the clouds.
Mercury makes a move into Libra, making us all a bit more sociable, and the energy from this brings about a lot of optimism—An awesome change from the frustrations Mercury brought from September's retrograde— Find your sign below to see how this week's transits will affect your sign!
Aries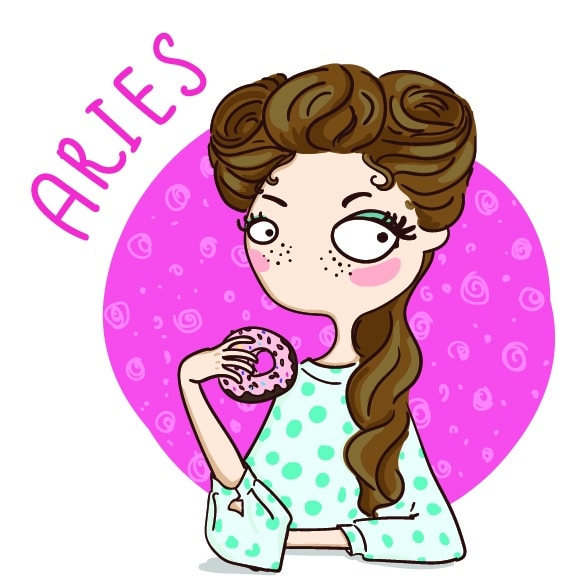 You've got the mind of a detective as the week starts out, Aries. You want to get to the bottom of things, but be careful of this because it could be that you're letting some illogical fears get the better of you. Be sure you've got all the facts straight before you run headlong into any big decisions and avoid making uneducated assumptions based on emotions.
As the week moves on, you may find yourself feeling lazy or overly confident in your abilities at work. You've got the drive and the energy to make a lot of professional headway now, just so long as you don't over promise and under deliver. Pace yourself and focus on seeing tasks through to completion before you start something new.
Going into the weekend, and lasting throughout the next few weeks, you can connect with your partner on an intellectual level as Mercury moves into Libra and your 7th house of personal partnerships.
This can mean communication between you and a business partner, as well, with your ruler, Mars giving you the determination needed to get a lot done at work. Take some time to relax and don't over work yourself.
Taurus
You start the week out focused on your close connections and relationships, Taurus. You're feeling more compassionate and more romantic early in the week and can use this to your advantage.
You have the chance to connect with those important to you on a more personal level, so take advantage of this if you've been feeling a little disconnected lately.
Your ruler, Venus, makes a lot of connections this week and you'll notice you're feeling things pretty intensely. Trust your gut when it comes to your relationships and give to that someone special the attention they deserve. You won't be sorry you did!
Moving into the weekend, you feel more organized and like getting things done. You can accomplish a lot of smaller tasks and get ahead at work when you put your mind to it. Feelings of optimism rule the weekend and you can make plans for the future that generally make you happy. Travel is possible.
Gemini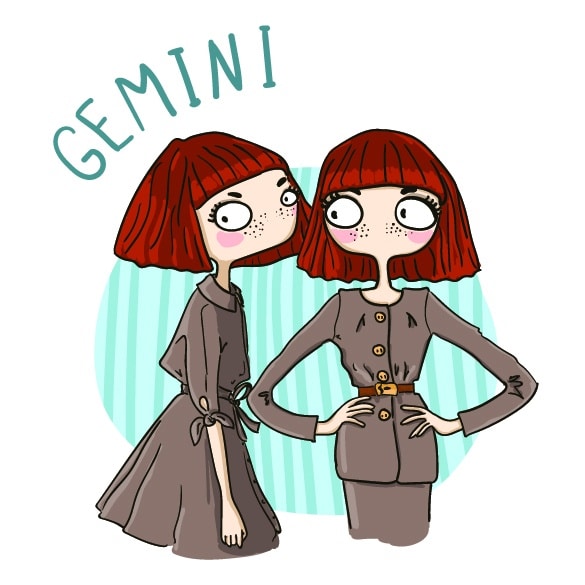 You start the week out feeling a need to get organized and handle all of that little day to day tasks that come up Gemini. Your workload may increase now, but you can totally handle whatever comes up easily and with great efficiency as long as you can stay on track and not let yourself get distracted.
As the week goes on, you want to strengthen the relationships you have with the most important people in your life. Those one-on-one connection seem more important this week, and they probably are. Show the ones in your life who matter a little extra love—You won't regret it.
As you move into the weekend, your focus shifts to creative tasks and hobbies that make you happy with your ruler, Mercury, moving into fellow Air sign, Libra, and your 5th house of things that make you happy.
You may find yourself wanting to spend more time with loved ones and generally just wanting to have a good time. Emotions run kind of deep this weekend, so be certain that you mean what you say and say what you mean.
Cancer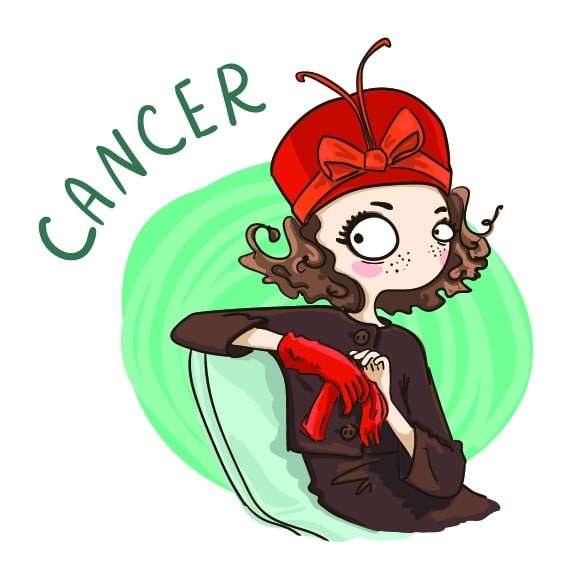 You're feeling pretty good about life as the week starts out, Cancer. Focusing on creative hobbies and connecting with your crush, or your love, can have you feeling like this is going to be a pretty awesome week. Love comes easily now, but it'll be up to you to embrace this and make it happen.
As the week goes on, you can get a lot accomplished and get things in your day to day life organized. Work takes center stage throughout the middle of the week, so focus on getting through all the necessary tasks that are thrown at you to avoid getting behind. This is a good time to start a new health regime.
As the weekend nears, you can be a little more focused on home and family matters than usual. You want to connect with those in your immediate surroundings and feel more emotionally supported when you connect emotionally with the ones who you see as being your support system.
Relationships become more important over the weekend and you can expect to get into some pretty intense conversations when you open up emotionally to your partner.
Leo
You start the week out wanting to spend time in the comfort of home, Leo. Connections with family are positive and you can really relate to those who you consider your main support system.
There's a more balanced kind of energy flowing throughout your house, which is a nice change from some of the weird issues that have come up in the recent past.
As the week moves on, you feel determined and disciplined when your ruler, the Sun, makes a positive connection with Saturn in Sagittarius, and you can make some headway when it comes to solidifying some aspect of your romantic relationship. If single, you may come to realize exactly what you want and need in a partner and feel more confident in going after just that.
As the weekend nears, don't be surprised if you come into some situations at work that test your patience. Co-workers may seem particularly pushy and try to force you to do things their way. Luckily for you, you've got extreme quickness of thought now and others are receptive to your ideas. Hold your ground.
The weekend has you feeling particularly organized and like getting things done. Take some time to have a little fun and relax before the weekend ends and you have to go back to the daily grind.
Virgo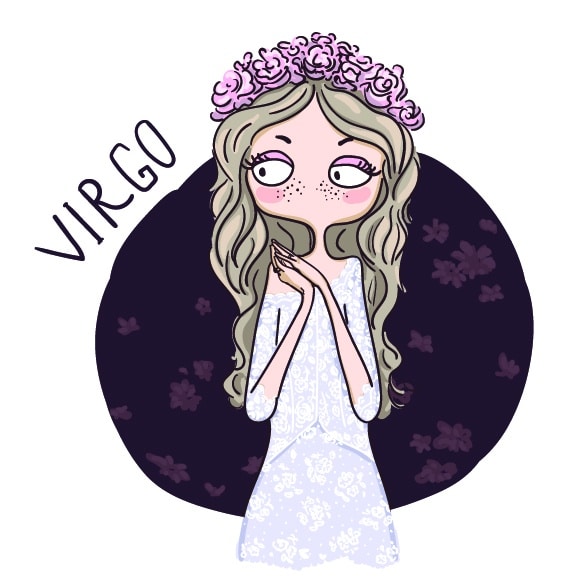 Your mind is full of new thoughts and ideas as the week starts out, Virgo. New ideas are just oozing out of your mind now, but with so much going on inside of your head you may easily lose these great ideas if you don't write them down and make some notes. You need to stay mentally stimulated early in the week otherwise you will become bored, and there's nothing worse than a bored Virgo.
As the week moves on, you want to spend more time at home and with the ones you are closely connected to. Emotional issues can come up now, but these "issues" aren't necessarily bad.
You may find yourself taking a trip down memory lane and rehashing some of the good times, or you could find yourself needing some emotional support. Don't be afraid to let your support system know you need a little boost—That's what they're there for.
As the weekend nears, your mind starts to slow down a bit and your thoughts shift more to making certain that you've secured a good financial foundation to build on. With your ruler, Mercury, in your 2nd house of personal finance for the next few weeks, you'll put all that energy into work and money making.
Writing may actually be a great way you can accomplish this, so put your mind to it and know that you can do it. Over the weekend you just want to relax and do things that make you happy. Enjoy yourself! Romance is very possible and there's a lot of potential for passion now.
Libra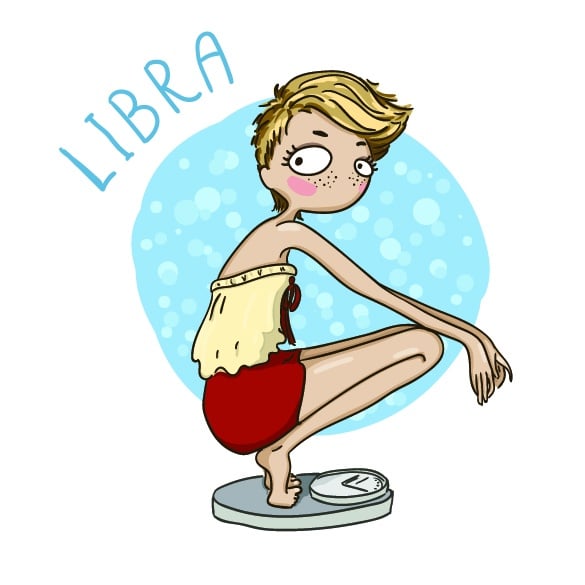 Your mind is moving at a slower than usual pace as the week starts out, Libra. You've had a lot going on lately and now it's time to just slow down and think about what your next move should be. Others may see you as being stubborn now, but stand by what you feel you need to do and don't let yourself be swayed from your path.
You may be feeling particularly giving early in the week, but don't offer more of yourself or of your finances than you can afford to give. Relationships with co-workers feel good now and you are able to easily get along with those in your work environment.
This good energy extends into your home life as the week goes on and you can strengthen emotional bonds between yourself and your family members.
As the weekend nears, you get a surge of mental energy and your thoughts start to become a lot clearer when Mercury moves into your sign. Share your thoughts and ideas with others and don't be afraid to speak up if you have something to say.
Over the weekend you'll be happiest spending time in the comfort of your own home or surrounded by people who feel like home. Enjoy taking a little time to retreat and relax before the week starts up again and it's full steam ahead.
Scorpio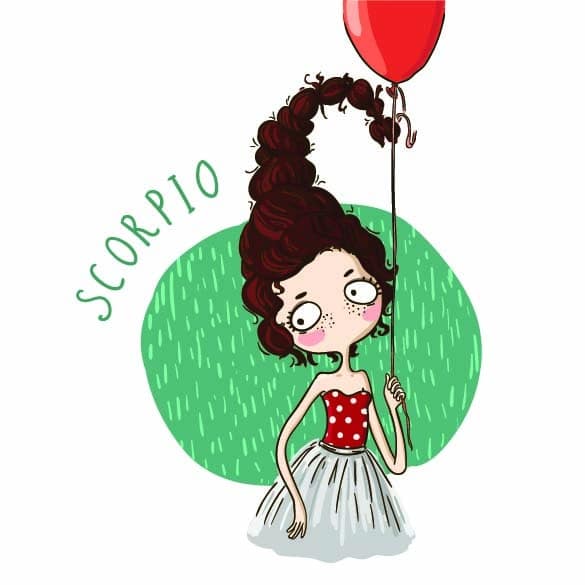 Your energy is high as the week starts out, Scorpio, and you have a great kind of energy that draws others to you. This can become exhausting, I know, but really everything should be feeling pretty positive right now. Now's the time to set your intentions for what you want to occur in your life over the next 4 weeks, so make it something positive!
As the week moves on, your ruler, Pluto, makes a positive aspect with Venus in your sign, creating an amazing kind of energy that makes you almost irresistible.
You can feel a better sense of balance within your life now and romance is highly possible under the transits you have happening this week. You can also use this energy to find ways to stabilize areas of your life that feel out of control.
As the weekend approaches, you may find yourself feeling more withdrawn than usual. You won't be one to jump up and share your ideas with the entire class for the next few weeks, but you can learn a lot about yourself and get a lot of benefit from keeping a journal to write your thoughts down in now.
This weekend is the perfect time to get in touch with your siblings or share a conversation with your neighbors.
Sagittarius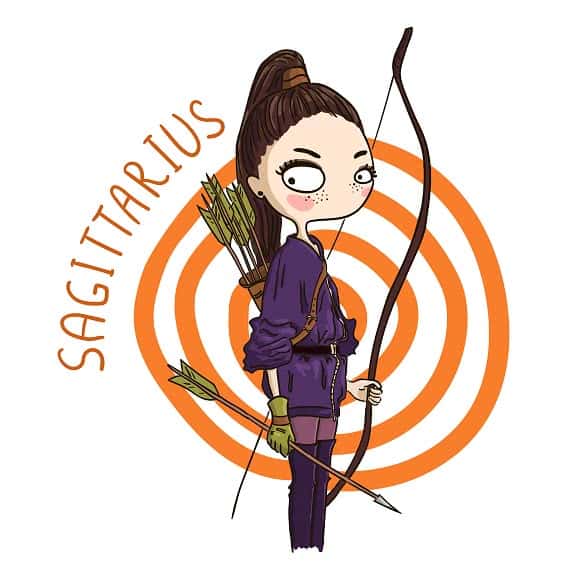 Early in the week, you aren't feeling much like getting out there and doing a whole lot with other people, Sagittarius. You just kind of want to chill and take some time to yourself and that is totally understandable!
Don't feel like you have to entertain people if you aren't feeling up to it. You need this time to recharge your batteries.
As the week moves on, you may feel impulsive and like arguing your point with others. It's good to stand your ground, but don't take this to extremes.
Getting outdoors and exerting some of your pent up energy through physical activity is actually a really great way to work through some of the intermittent aggression you might be feeling mid-week. You start to feel more energetic as the week progresses and can use your energy to start on a new project or task.
Moving into the weekend, your thoughts may seem a little out there, but don't be afraid to see where they take you. Thinking outside the box often brings great rewards and your thinking now is definitely "outside the box."
You can accomplish a lot when you work with unique people now—Whatever you do, avoid taking shortcuts and settling for cookie cutter solutions to problems.—Over the weekend you'll do well to relax a bit and spend some time indulging yourself a bit.
Capricorn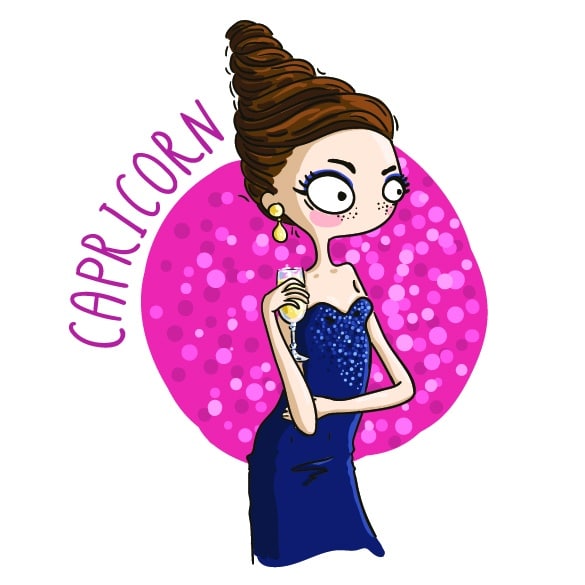 As the week begins, you may find yourself more comfortable embracing things that are outside of your norm, Capricorn. You may be a little more rebellious than usual and you crave emotional freedom.
The first few days of the week are not the time to go into discussing relationship issues, but you can really enjoy spending time with friends and being in social situations.
As the week moves on. you may find yourself the recipient of some type of positive attention for something you've recently done. You are driven to succeed and you can get a lot accomplished now as your ruler, Saturn, and the Sun make a positive connection.
Really, you don't want to be in the spotlight this week, but you should still try to show your appreciation for the recognition. You work well alone now and can accomplish a lot by staying behind the scenes.
Your intuition is heightened, so pay particularly close attention to that little voice in your head this week.
As the weekend nears, you can focus a lot of your energy on your career and conversations in this area of your life seem to flow rather well. Jupiter has been in this section of your stars for about a month now helping things along, and with Mercury joining in, you can feel more comfortable discussing things like promotions or raises.
Your energy levels rise over the weekend, and you can start something new that you'll work on over the course of the next four weeks. Consider carefully what you'd like to see transpire in your life over the next month and set out to make it happen!
Aquarius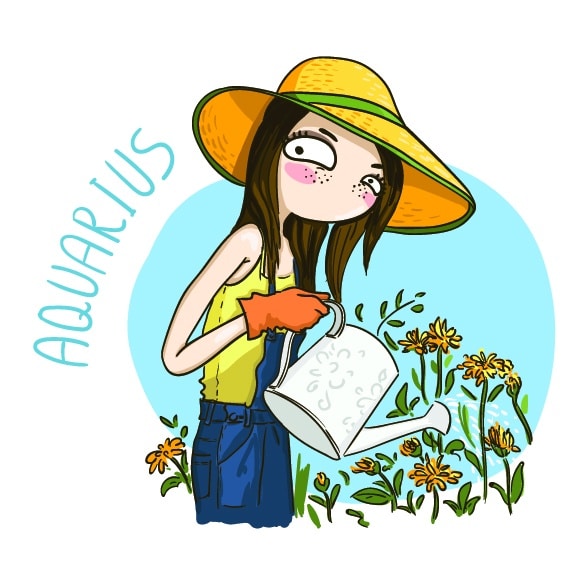 Your focus is on success and attaining your big life goals as the week starts out, Aquarius. When it comes to professional success, things seem to be going rather well and this will only continue throughout this week.
You can more easily understand where your clients or your boss is coming from, making it all the more easy to work together to further your personal success.
As the week moves on, you can focus on your wishes, desires and on figuring out how you can make these things come true. You see the big picture now and all of the pieces to the puzzle that is your life seem to be falling into place quite nicely.
Don't be afraid to dream big—There's a lot going in your favor right now that will help to boost your success.
As the weekend nears, you feel like exploring things you may have not really taken the time to explore in the past. You can come up with great plans for the future and come up with ways to incorporate these plans into your reality. Your outlook is optimistic and you just kind of know that things will work out.
Travel is possible right now and you can really enjoy things like writing, storytelling and generally just communicating with the masses.
Over the weekend you should take the time to recharge your batteries after the busy week you've had. Spend some time in, maybe watch a movie and order Chinese food. Next week will be busy, so prepare yourself.
Pisces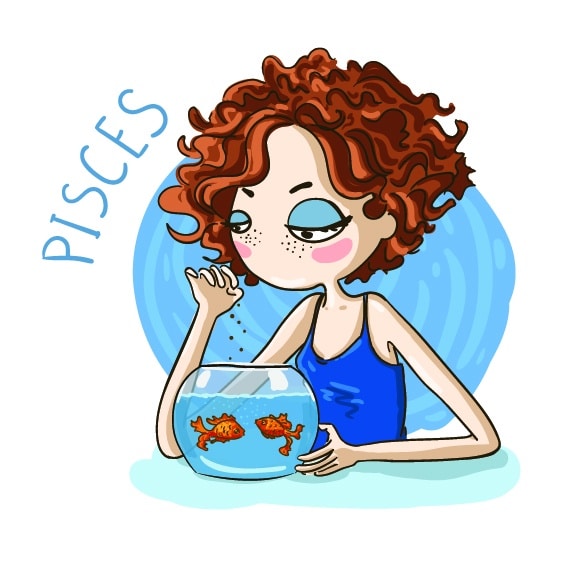 Your thoughts are optimistic as the week starts out, Pisces. You can see the big picture and you are feeling more at peace with your spirituality.
There seems to be a good balance in your life and you are definitely not going to miss out on this great opportunity to embrace your spiritual side.
Meditation will be extra beneficial now. You may find yourself wrapped up in a long distance relationship or falling for someone who's background and upbringing is different from yours.
As the week moves on, you can focus your energy on your career and on finding ways to become more successful. Your thoughts are more serious now, and also more realistic.
This is a good time to make sure that you're maintaining your responsibilities as you should be in order for you to be able to get ahead and avoid falling behind.
As the weekend nears, your mind becomes that of a detective. With Mercury joining up with Jupiter and the Sun in your 8th house of transformations, life events, and joint financial dealings, you refuse to take anything at face value.
You know there's more to some situations than what's presented in the beginning and you may feel compelled to figure out every single detail of anything you feel you haven't been given all the info on. Don't let this consume your life, some things you just have to let go.
You'll be feeling a deep need to transform areas of your life that need to be improved upon in order for you to grow now. Don't be afraid to face your fears, stare them in the eye, and move on. You can do it and now the energy moving through your stars is there to help and support you.
Over the weekend you can enjoy spending time with friends or working toward a common goal within a group of your peers. You want to help people and can do a lot of good when you think outside the box.