Have you always dreamed of having a destination wedding? Your zodiac sign can help you decide where in the world would make you the happiest to get married!
Choosing where to have your wedding can be exciting but also nerve wracking. This is one of the most important and special days of your life, and you want to make sure it is beautiful and perfect.
There are so many special destinations to choose from, whether you want something romantic by the sea, or something a little more adventurous!
If you've always been interested in trying different cultures, maybe you would like to have your wedding in Southern Italy or in the Middle East!
Your zodiac sign tells a lot about what you would like to see on your special day. If you are looking for a more traditional romantic wedding, you might find yourself in either Santorini or Paris.
If you want a more adventurous wedding, maybe you'll want to have your wonderful day in India or the Rocky Mountains, Colorado.
Here is what the stars say about your special day, and where you should invite all your guests too!
Aquarius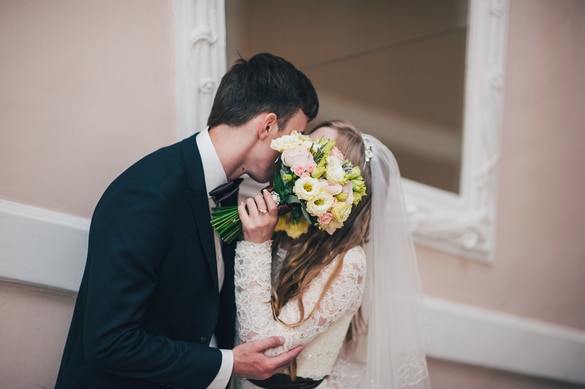 You really appreciate intellectual stimulation and the arts and are also very independent. This means that you're the perfect candidate for a very unconventional wedding destination.
Forget what traditional destination your fellow brides turn to, you want something out of the box! Your ideal wedding destination would be the Perez Art Museum Miami (also known as the PAMM) in Miami, Florida.
This interesting, eclectic museum that has a beautiful terrace overlooking the water is the perfect, quirky spot for your wedding to take place. Your guests will be so entranced!
Pisces
Pisces really appreciate music, the arts, and traditional romance, so there is no better place for a wedding than the Sheldon Concert Hall in St. Louis, Missouri.
This spot is downright beautiful and has many rooms available to rent or your wedding. Choose from the ballroom, concert hall, art galleries, and Louis Spiering Room.
This beautiful, classy place is perfect for those who have a love for art and music but want a traditional wedding, with gorgeous flower bouquets and billowy white curtains and decorations.
Aries
Aries is all about adventure and they are super outgoing and energetic. This means you want a fun venue that promises a good time! You'll want to have your wedding reception in the desert.
Sure, it might be a bit hot during the summer months, but choosing to have your wedding in a cooler month means that once the sun goes down, the dry heat will cool down, and you'll get to say I do during the golden hour (which would make for gorgeous pictures!).
This is a much more adventurous and creative wedding idea, perfect for Aries, and being a fire sign, you love a little heat.
Cooler months will ensure your guests don't melt out in summer desert heat, but because you'll have an outdoor wedding, you have so much creative freedom when it comes to decorations.
Taurus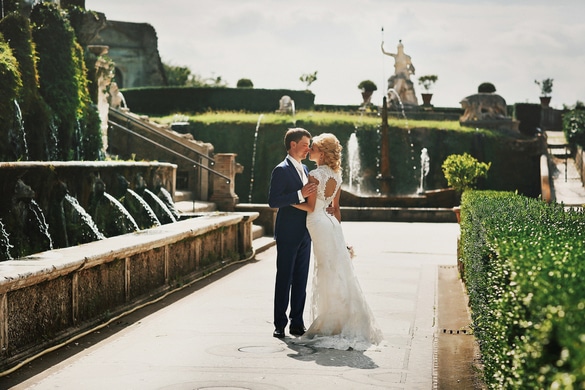 Taurus is all about traditional romance and loves the finer things in life. These two traits must be reflected in a wedding, which is what makes Villa La Fauci in Southern Italy the perfect place to have your wedding.
This Tuscan farmhouse promises traditional beauty, and everyone knows Italy just spells out romance. This spot is breathtakingly beautiful, with a beautiful pool and gorgeous outdoor views.
Top it all off with beautiful floral bouquets and feminine, romantic decorations, and you have a wedding fit for a princess.
Gemini
Geminis are adventurous and fun-loving, and one thing that they really enjoy is short trips. It might be a weekend getaway that your hubby or boyfriend planned, or a just a quick road trip with the girls, but those born under this sign love to just get away.
That makes Europe a great destination because you'll have access to the Euro Train, so you can hop to a different destination in Europe right after your wedding.
Book the Royal Exchange in London, England, for an absolutely dreamy wedding, and then hop on the Euro Train and ride to Paris, the City of Love!
Cancer
Cancer is the sign that cares the most about family, which means you'll probably want to do a smaller, more intimate gathering with family and friends at your home.
The best bet for this sign is a beautiful, DIY backyard wedding at either your home, your fiance's home, or the home or a good family or friend.
You're creative and would be great at designing gifts and small trinkets, as well as bouquets and centerpieces for your wedding.
Add in some food cooked by family and friends, and you've got a beautiful potluck backyard wedding. Don't forget the fairy lights in the trees!
Leo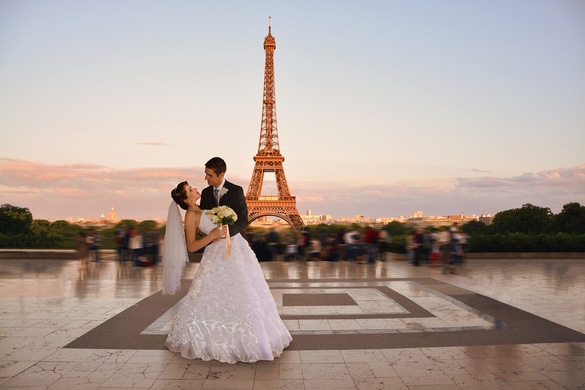 Leo, you love everything that's big, bright, and beautiful. You light up a room and love attention, which means you'll want your wedding to be just as bombastic as you are.
You'll want to book Hôtel Plaza Athénée Paris in Paris, France, an absolutely breathtaking venue that looks like it's straight out of a dream.
It's beautiful and sophisticated, with chandeliers and ornamental elements throughout the ballroom. It's perfect for your fairytale wedding and is the perfect backdrop for when you walk in in your wedding gown. The entire night will feel surreal here.
Virgo
This sweet sign loves nature and so an outdoor wedding would be your perfect cup of tea. To make it even more wonderful, make sure it's something very romantic.
You'll want to book the Le Ciel Santorini, a stunning venue that offers the most magical sunset in all of Greece. There is a wedding gazebo available to rent, and this will be the most surreal, dreamy backdrop to all of your wedding photos.
Bring sparklers so that each guest can light one after the sun goes down and each person can hold one up in celebration of the love both your and your husband have for each other. Glowing sunsets mixed with a fresh ocean breeze is sure to make any Virgo lady happy.
Libra
Libras love all things beautiful, which is why you will want to book your wedding at the Hotel Villa Magna, a drop-dead gorgeous hotel in Madrid, Spain that is perfect for your intimate wedding.
It's a smaller venue, but that doesn't matter to you because you would rather have a smaller wedding with people you truly love than a huge wedding full of people you're not that into.
You can see the beautiful Madrid skyline from the hotel, and there are also terraces and gardens. Perfect for any Libra lady!
Scorpio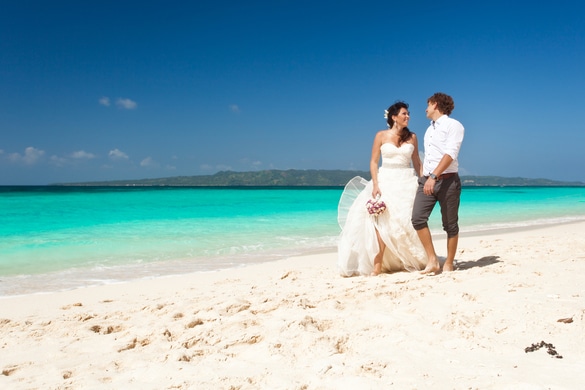 Scorpio's perfect destination wedding would take place at Gansevoort Turks & Caicos in the Caribbean. Scorpio is known for being the sexiest and most sensual sign of the zodiac, which means you need a wedding venue that reflects this!
Nothing is sexier than this wedding venue, which is right on a white sand beach with beautiful pools and access to a breathtaking ocean view. You'll even get a wedding planner to help you bring the wedding of your dreams to life!
Sagittarius
Sagittarius women live for adventure, which means they would love to have their wedding at the Della Terra Mountain Chateau in Estes Park, Colorado.
Here you will be surrounded by natural beauty like lush pines and mountain air. A great time to have your wedding here would be in the late fall or early winter before it gets too cold.
Colorado is known for beautiful winters, and at this venue, you can go horseback riding and skiing if you and your fiance stay at the chateau. It's definitely great for an adventurous couple and is a truly magical location!
Capricorn
Capricorn is all about tradition and romance, which means they would love to have their wedding at Harborside Hotel & Marina in Bar Harbor, Maine.
This location is the definition of classic romance, with the wedding ceremony taking place right on the water.
You'll walk on a trail of crushed rose petals to the waterfront ceremony, and later, guests will enjoy delicious food, drinks, and live music in the venue's rustic reception space.
It's truly breathtaking, and feels like something out of a Nicholas Sparks novel!