It's time for your monthly horoscope, and this December will be a really fun one because there are just so many great things going on in the stars. Scroll down to find out what's in store for your sign.
I think we can all agree that 2016 has been more than just a little bit stressful. Luckily, this year is coming to a close and 2017 is just around the corner. Will this new year be any better than 2016 was? Maybe.
Will we end this year on a positive note? Definitely! Jupiter and Mars start things off with a huge exchange of positive energy flowing through the skies, setting the tone for December to be a month of positive progress and great opportunity all around.
We do have a retrograde Mercury to deal with in December, but this isn't something to worry over. Really, it's just a sign that we can fix past issues and move on to bigger and better things.
It wouldn't be December without mentioning Christmas, and incidentally, we have a LOT of really positive energy moving through the zodiac on the 25th. A wonderful combination of new plans and ideas coming together with the old ways of doing things creates a veritable breeding ground for great things to happen.
This great energy will flow right into the new year, allowing you to go after those larger than life dreams, as well as help you to appreciate the little things that just make you smile.
Now, look below and find out how you can use this amazing energy to brighten up the end of this year and manifest great things in 2017!
Aries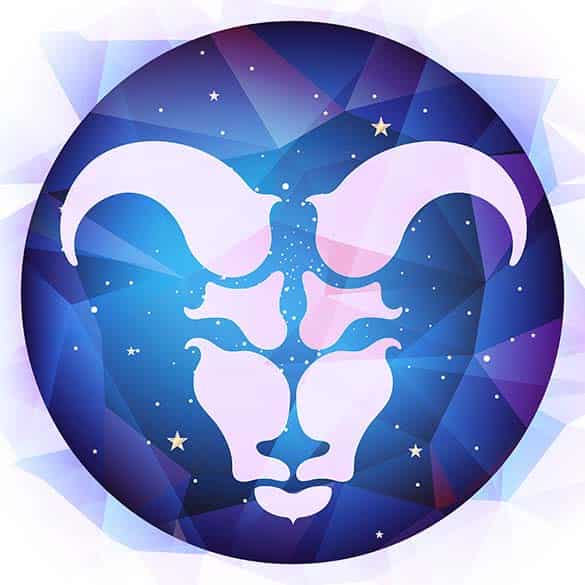 You start the final month of the year focused on your goals, Aries. You haven't got much time left to check all the remaining boxes on your 2016 to-do list, but if I know you, you're going to make things happen before we reach New Year. Your words hold a lot of power now and people are listening to what you have to say. Mind your words now and make them count.
Your ruler, Mars, has been hanging out in the highly imaginative, but often chaotic Aquarius for the past few weeks, but will be shifting gears and diving deep into the depths of Pisces on the 19th.
What this means is you're about to become a lot more emotionally invested in life. Your energy levels are higher when you work alone and you can use this time to deal with any excess baggage you've got hanging around from past mistakes or decisions.
Use this energy and drive to figure out what you shouldn't carry into the new year and also give you a much-needed opportunity to ground yourself and prepare for what's to come.
Venus makes a move into quirky Aquarius on the 7th, opening up the door for romance to bloom between you and someone you've known, and probably been friends with for a while now. You could benefit greatly from relationships built now, and with Jupiter making a really positive aspect with Mars on the 2nd, your chances for passion are heightened greatly in the month of December.
Just after entering Capricorn, Mercury goes into retrograde this month, on the 19th, giving you even more of a push to handle old business and re-do anything that needs re-doing before the new year hits. You could experience some delays in your professional progress, but this will allow you to focus on the things you need to handle in order to get where you want to be.
The Full Moon in Gemini, happening on the 13th, bringing some closure to small projects you've had going on, especially writing projects. You'll be feeling more of an emotional impact than usual from conversations and ready to get your thoughts out there. On the 29th, the New Moon in Capricorn breathes new energy into your professional and career plans, so make sure that you make great use of this!
Taurus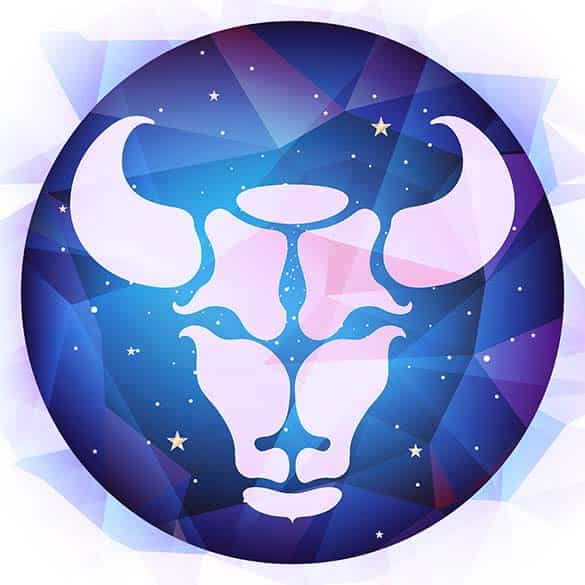 The month of December begins with you having a more optimistic outlook on life than you've had for a while, Taurus. You can see the awesome things that are ahead of you and you're ready to tackle any obstacles that stand in your way. You know what needs to be revamped and you feel totally up for the challenge.
Your ruler, Venus. moves into Aquarius on the 7th and this quirky energy helps you to find new and inventive ways to accomplish your biggest goals. Things that have been holding you back in the past seem to be improving and will continue to do so, as long as you're willing and able to trust your intuition and you don't feel compelled to follow the crowd. You know what's up, trust that.
With Mars moving into Pisces on the 19th, your drive to accomplish those big goals and pursue your dreams is even more enhanced. Be careful with this energy, however, as you could be pushed into thinking you can handle more than you actually should. The Piscean energy here can create situations where others may try to persuade you to do their share of the work along with your own. Don't do that. You do you right now, and you'll reap some definite rewards.
Mercury goes into retrograde on the 19th, just after entering fellow earth sign, Capricorn. This is great for you, being a Taurus, as you'll really feel this Mercurial energy helping you to get your mind right for the new year. Whatever plans you've been holding back on, or wherever things seem to have slowed down as far as progress goes, you'll be able to take some time to yourself and consider carefully exactly what you want to accomplish in the next 12 months and devise a plan of action to get things moving.
The Full Moon in Gemini, happening on the 13th, brings with it an energy that will help to squash any lingering financial issues you're dealing with. This is amazing, in that you can figure out where you stand and move into the new year fresh and ready to increase your bottom line financially. This is followed up with a Capricorn New Moon on the 29th, creating just the right atmosphere for you to start on some epic new journeys in the new year.
Gemini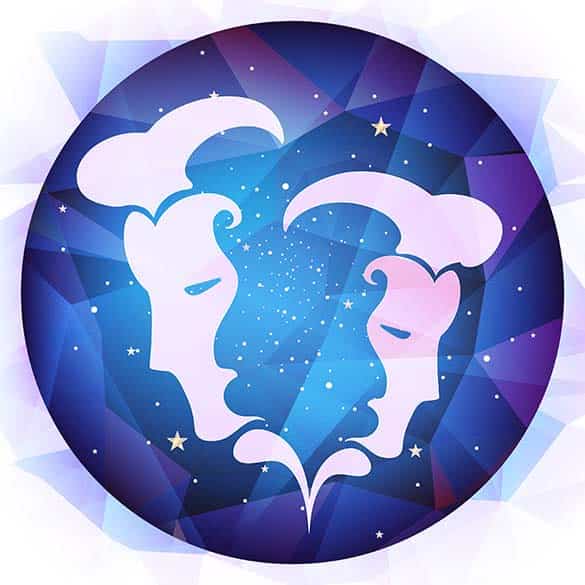 You start the month out with some heavy thoughts on your mind, Gemini. These things will start to lift, or at least work themselves out, over the coming weeks, though, so don't stress it.
You can make some headway early this month if you place your energy and focus on issues circling around any shared resources you may be involved with. Ironing out whatever details you need to in order to make things run smoothly in those close business or personal relationships is going to be your key to creating a better, more positive life right now.
You have a lot of things happening in December with the Full Moon in your sign and your ruler, Mercury, going into retrograde. You'll be able to stop and reconsider what things you need to bring to an end, what is no longer working to serve you, and what you can do to make the next 6-12 month of your life amazing. Focus on those things and you'll be set for success.
Venus moves into fellow air sign, Aquarius, on the 7th, and brings opportunity for you to expand your horizons in some amazing ways. This is a time of the year where long distance relationships may actually pan out the best for you and where you can really benefit from using that big ole' brain of yours.
You have so many thoughts and ideas knocking around in there, now is definitely the time to let it all out! Love and romance can be fun and quirky this month, Gemini, so don't worry about following the crowd or doing what other people want you to do. Trust yourself and your heart now.
With Mars moving into Pisces on the 19th, you'll be extra driven and pumped to make your major career goals come to fruition. If you've been considering making a career change, now just might be the time to do it.
If you've reached the end of a position that isn't working for you, don't be afraid to reach out there and go for whatever your heart desires. The force is definitely with you on this one, so go for it!
The Capricorn New Moon, happening on the 29th, will bring new energy to those more important, more intense issues that you started the month worrying about. Trust yourself and go with your first thought on these things. Everything will work out and you'll be able to start the new year feeling ready to accomplish your biggest dreams and goals, trust me on this one!
Cancer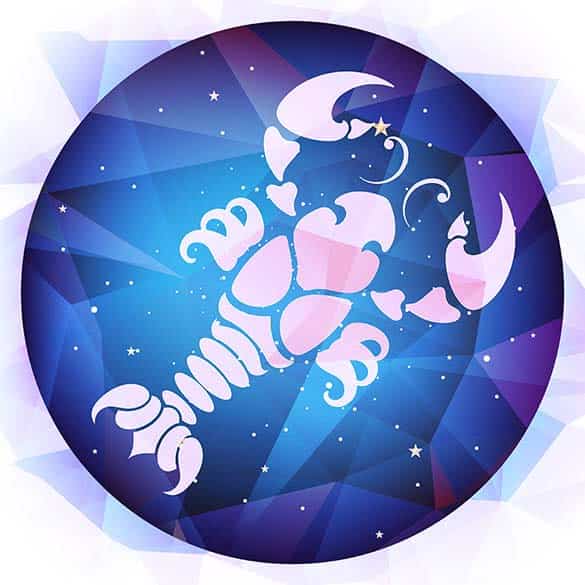 You start the month out with your mind on relationships and your most important partnerships, Cancer. You feel this need to make things right and create a positive flow of energy between you and your partner, but you may not know how to accomplish this right off the bat. Worry not, because these things will come to you if you listen to your intuition. Don't be afraid to hash out problems and deal with any emotional issues that come up.
Venus moves into Aquarius on the 7th, and with this comes a need and desire to delve deeper whatever it is you've been thinking about. You're driven to understand all that surrounds you, and you want to know everything there is to know about your partner. This drive to know and understand may push you into some sort of transformation within these areas of your life, so be prepared to make any necessary changes.
Mars moves into fellow water sign, Pisces, on the 19th, and with this transit comes some amazing potential! With all you've had on your mind regarding relationships, this transit adds a healthy dose of passion to the mix. Embrace whatever passionate moments come your way and don't skimp on the romance. Enjoy this time, as it is one of the most beneficial to your love life you'll experience all year.
The Gemini Full Moon, happening on the 13th, will make you feel like spending some time to yourself, and even though you've got a lot going on with regard to relationships, be sure to take some "me time" as well so you don't go bonkers this month.
The New Moon in Capricorn toward the end of the month, right around the 29th, brings some great positive energy to your life and places the focus right back on those interpersonal connections. You may start a new relationship, or breathe new life into the one you already have.
Leo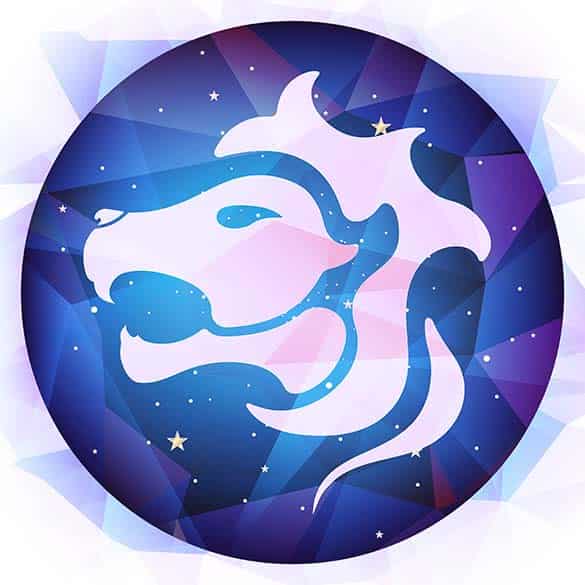 The month starts out with your focus being on work and those tasks that aren't always a whole lot of fun, Leo. I know you like to have fun, and chores aren't exactly your favorite thing to do, but you also understand how important those little day-to-day tasks are, and you are more than ready to tackle whatever comes your way. You may even decide to take on a new health regime, hoping it will last into the new year and make good on that New Year's resolution. Do it!
Your ruler, the Sun, moves into Capricorn on the 21st, placing the bulk of your focus and energy on accomplishing work tasks and making sure that everything is running smoothly on that front. The New Moon here on the 29th reinforces this energy and could even bring about the opportunity for a new job to your life, but you'll have to take the lead and make good use of the opportunity that comes your way. Organize your life, you'll be so glad that you did.
On the 7th, Venus moves into Aquarius and creates some great opportunities where your relationships are concerned. You've been working on making your relationships more peaceful and less drama-filled throughout the year and now all that is about to pay off. You may find yourself in a position to make a commitment that's been a long time coming, or you could start a new romance altogether. Either way, things are looking up, so enjoy it and ride it out into the new year!
Mars makes a move into Pisces on the 19th, and with this transit shift you become more driven to become much closer to, and more involved in projects that are mutually beneficial to you and someone very close to you. You may find yourself the one to deal with someone else's financial issues, or you may find a way to settle a past debt.
The retrograde Mercury, starting on the 19th, could bring some stress or frustrations to those work related things you've been working on recently. You may not be able to fully grasp the finer details, and that's ok.
This is the perfect time to work on making lists outlining what exactly you want in a job and what exactly you are willing to do to get there. Retrogrades don't have to be scary, not at all…frustrating, sometimes, but this particular retrograde is here to allow you to move forward without the issues that have held you back all year. Great things are ahead in 2017, embrace them!
Virgo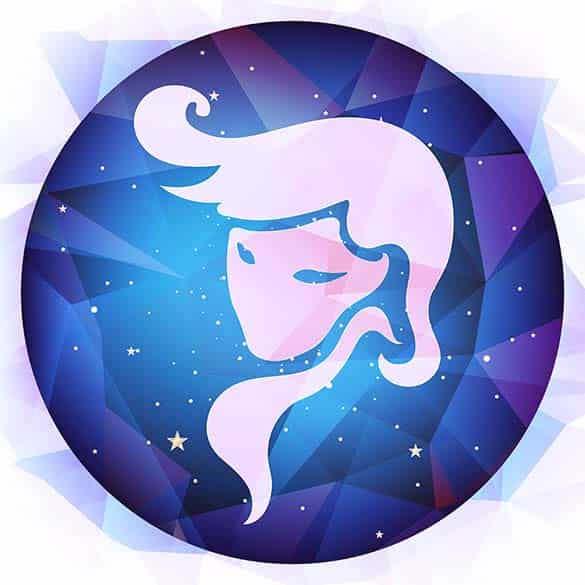 You'll start the month of December out on a really positive note, Virgo, and this positive energy will continue to flow throughout all you do for the rest of the month. It's been a rough year in a lot of respects, and now it's time to put all that behind you and move forward. Onward and upward is the only option now, and you have so got this.
Your ruler, Mercury, goes into retrograde in fellow earth sign, Capricorn, on the 19th, and with this energy you may find that you run into some roadblocks in luck or love, but you'll also get to use your master skills of planning and thinking to figure out exactly what it is that you want and/or need to do to make life all you dream that it should be.
Problems that have been plaguing you regarding love, luck, or your children, will come to a point where you can fix them. Use this opportunity wisely and you'll be set on the right track for success in these areas of your life.
Venus makes a move into Aquarius on the 7th, setting the stage for you to really be able to get some things accomplished as you round out the year. Love and romance may take a quirky turn, and lovers or partners will either take on some unique habits or simply be weird people.
Finally, someone who is matched in your analytical abilities will be available, or perhaps someone who's been there all along will come to a point where you can see eye to eye on idealistic matters. You can make money this month if you trust your intuition and use those original, albeit potentially strange, ideas you come up with.
Mars moves into watery Pisces on the 19th, placing a lot of energy in your relationship zone. This ties in with the Mercury retrograde in your love zone, so you'll really be able to use this energy to make any necessary changes to your partnerships. A new or deeper commitment could be on its way now, so keep your eyes and your mind open to the possibilities.
The Full Moon in Gemini, happening on the 13th, shines the spotlight on your professional success and progress over the last 6 months. If something is not working for you in your career or life path, now is the time to make changes.
On the other hand, you could see a professional project you've been working on come to fruition now, which is pretty amazing. The New Moon in Capricorn on the 29th sheds some light on those issues that retrograde Mercury brought to your love life earlier in the month. Trust yourself and accept nothing less that what you know you deserve.
Libra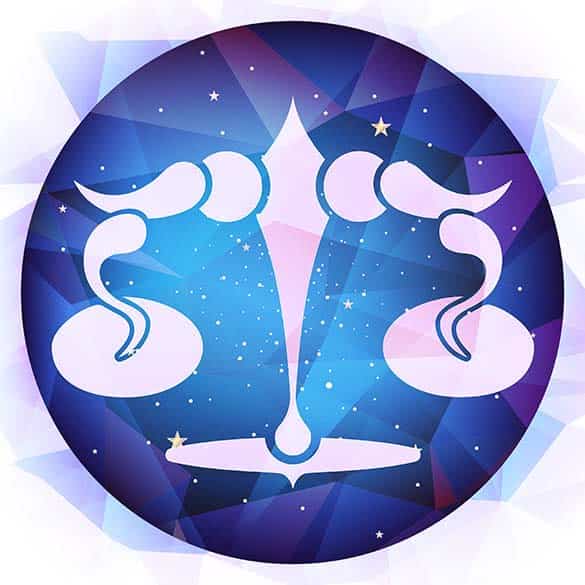 You start the month out feeling a little nostalgic and just having all the feels about the last year. You want to go back through the memory books and spend time with family and friends in the comfort of your home, so do it.
Enjoy your time with those who matter the most and secure your emotional support system now. Let them know you're there for them and the important ones in your life will reciprocate accordingly.
On the 7th, your ruler, Venus, moves into fellow air sign, Aquarius, and brings some amazingly positive energy to the best areas of your life. You can find luck around just about very corner this month, and with Jupiter still moving through your own sign, this will certainly help to amplify whatever positive things come of the great energy you've got happening in your life now.
Mars moves into Pisces on the 19th, and your inner drive shifts to organize and create order out of chaos. You really have a handle on all those little tasks that usually just get on your nerves now, so get as much done as you can in the time allotted.
Mercury going into retrograde on the 19th makes for some frustrations to pop up when it comes down to getting things accomplished at home. If you are planning to move, buy or sell a house, or even if you are just trying to get all your decorations up for the holidays, you may find these simple tasks to be more irritating than they should be.
Whatever you hit a roadblock on is a sign from the universe that you may want to stop and take a moment to rethink the methods you've been using to get things accomplished. It will work out, you've just got to think outside the box and slow down a bit.
The Gemini Full Moon, happening on the 13th, brings some closure and completion to things you've been working on relating to spiritual advancement or higher learning. Those big plans you've been working on are coming together, so pay close attention to any loose ends may need to be tied up.
The New Moon in Capricorn, happening on the 29th, allows you to round out the year with some really positive energy when it comes to those matters of home and family you've been struggling with. This is exactly what you need to make your desires in this area a reality.
Scorpio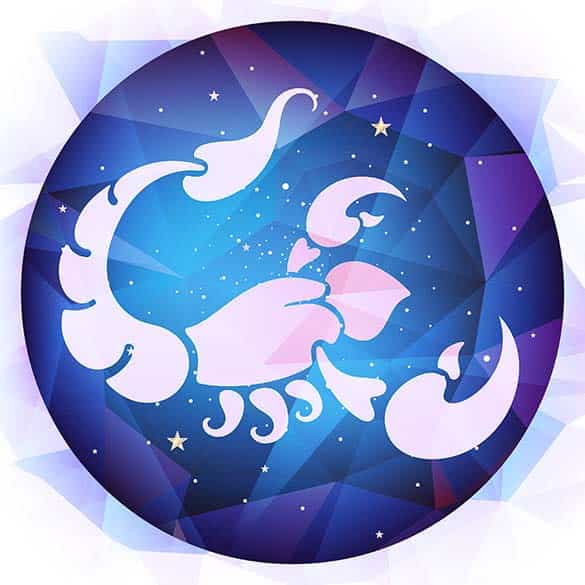 You start the month out feeling more expressive than usual, Scorpio, and you can connect with others on a level you may not always feel totally comfortable with. This is a good thing. You of all people know how important it is to break through those walls of things that are less than totally comfortable and to grow, and the energy this month moving through your starts is all about doing just that.
A lot of your focus throughout the month is going to be on your more mental processes and making them better. You tend to put more into your intuition and emotional processes, but this month you're better able to combine your mental and intuitive powers and to be honest, this makes you kind of an unstoppable force to be reckoned with.
The retrograde Mercury in this area of your stars, starting on the 19th, will give you some time to step back and think about the things that have made it difficult for you to embrace this part of your psyche, so make good use of this time and don't be afraid to slow down and make lists to figure out how to best deal with any mental or emotional blocks that have been causing issues to pop up in your life.
With Mars, your co-ruler, making a move into fellow water sign, Pisces, on the 19th, you're driven to create and find things in life that make you happy. Spend some time on your hobbies, stop and smell the roses, and generally just enjoy all that life has to offer this month. You'll be happy that you did, and you'll have the wherewithal to see whatever you start now through to the end. It's time to do things for you, Scorpio, so go for it!
Venus moves into Aquarius on the 7th, making your home and family life a little more balanced feeling and positive. All those feels that come with the holidays are going to be flowing freely throughout the month and you'll be able to really connect with the ones in your life who hold the highest placements of importance. Like I said, take the time to go after what makes you happy this month and happiness is just what you'll get!
The Gemini Full Moon, happening on the 13th, brings some energy to the place where you are most comfortable, as well as the place that makes you most uncomfortable. This is tied in with the duality of Gemini. You may feel overcome with emotions now, so try to keep that side of your brain in check. You can handle it, I have faith in you and so do the stars.
Sagittarius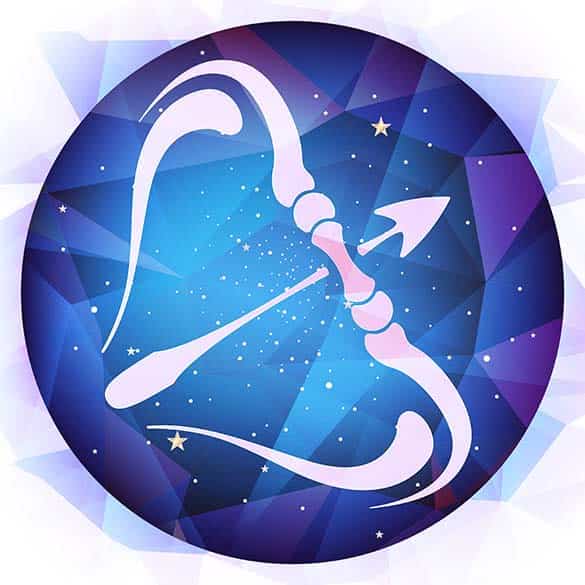 You start the month out focused, and probably worrying a bit, over your financial position right now, Sagittarius. You need to avoid getting too emotionally tied into your possessions or identifying with your financial status of the moment.
I know this is a season built around what you can buy and what you can give to others, but don't let that tap you dry. Focus on finding a balance between your finances and the things you want to spend on.
On the 19th, Mercury goes retrograde in this financial zone of your chart, creating a chance for you to stop and figure out a way to make your finances the way you want them to be.
You may find it difficult to make any solid decisions right now, but this is fine. Take the time to consider all of your options and hold off on making any decisions for the rest of the month. Try to just sit back and enjoy the holidays, because everything else aside, this is going to be a great Christmas, you just have to be willing to find the awesomeness in situations that may, at first, seem frustrating.
Venus moves into Aquarius, and you can find great joy in connecting with others on a mental level. You have to know someone's mind before you can know their heart, and this is a total possibility this month. You may find that you meet someone new who just seems too perfect to be true, or you may be able to connect with your partner or lover on a new level. Enjoy this and run with it.
Mars moves into Pisces, on the 19th, making you a bit more emotionally driven than usual. Don't let those emotional responses get the better of you or you'll be scattered and feel all over the place. You've got a rare opportunity now to strike a perfect balance between your emotions and your mental connections. Don't let this amazing energy pass you by.
The Gemini Full Moon, happening on the 13th, shines a spotlight on your relationships and could bring to an end things in relationships that aren't working for you. This is also a time when you can connect more deeply with a partner if you are driven to do so.
The New Moon in Capricorn, happening on the 29th, sheds a positive light on the financial aspects of things you've been worrying over and just might bring a new solution to the table you hadn't even considered before.
Capricorn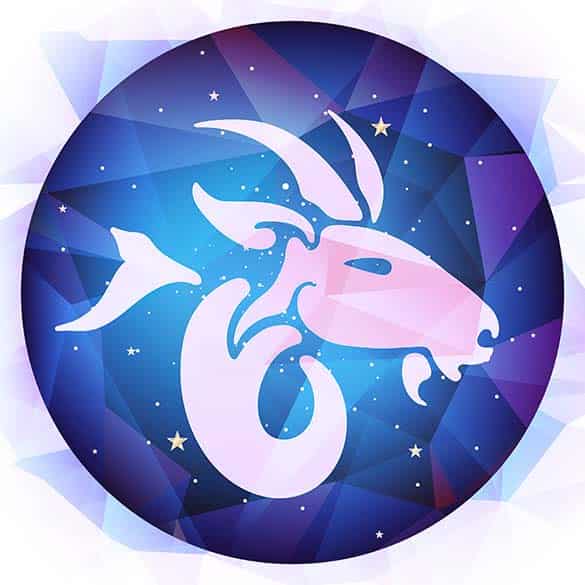 This is a big month for you, Capricorn, aside from being your birthday month, you start and end the month working on yourself and making life exactly what you want and need it to be. You can manifest a lot of positive energy this month, just so long as you maintain a good level of focus and dedication toward finding success in meeting your personal goals.
You've got some great energy this month, and with the New Moon on the 29th, following the entrance of the Sun into your sign on the 21st, and the entrance of Mercury on the 2nd, you'll find that a lot of other people have their sites set on you this month, as well.
Communications are key, but you may find some frustrations in making real connections. Don't let this retrograde madness get you down, instead find ways to connect that are not your norm. You may actually need to take a step back and reconsider how it is that you connect with people and how you can improve upon this.
Venus moves into Aquarius on the 7th of the month, bringing positive fortune and a good sense of balance to your financial zone. You may find it easier to generate additional income this month, which is always a plus, but you'll also be more prone to spending more freely than usual, so be mindful of where your money is going. Knowing you, this won't be a problem and you'll be more focused on making money than spending it.
Mars makes a move into the watery depths of Pisces on the 19th, placing a lot of your energy and focus on, you guessed it, communication! There are a lot of recurring themes this month with the different transits we have happening, and for you, this theme is all about connecting and communicating.
You may get a bit lost in your own thoughts now, but this is actually a good thing, considering you rarely stop to daydream. Embrace your more creative side now and see where it takes you!
The Gemini Full Moon, happening on the 13th, shines a big spotlight on your masterful skills of working and organizing. You can use this lunar energy to finish up organizational projects, as well as work projects you've been working on.
Of all people, you have no intentions of ending the year with work left undone. This Full Moon will ensure that you get it all wrapped up in a timely manner.
Aquarius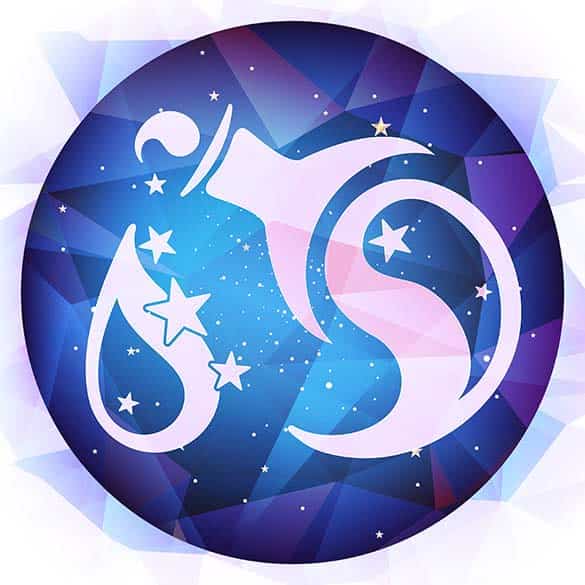 December is a great month for you, Aquarius, but it's going to start out with you needing a little time to yourself. Take that time, because you've got so much going on in the weeks to come that a little down time will do your lot of good! The energy buzzing around you is pretty intense and also pretty amazing with Jupiter making a great aspect with Mars in your sign on the first. Enjoy it!
On the 7th, Venus makes her way into your very own sign, making you even more irresistible and charming than usual. People just can't seem to get over how personable you are, and thus you are bound to have some admirers pop up here and there.
Be gracious and accept this flattery as it comes. It's funny how that works, but you actually even seem more attractive this time of year, making this a good time to try out a new look or style you've been contemplating.
Mars makes a move into Pisces on the 19th, and right into your financial zone. This adds a good deal of drive and energy to how you go about making money—Mainly your disposable income.
This also shows a time when you'll be willing to spend more freely than usual, so be cautious when doing your holiday shopping and do your best to not go overboard buying for loved ones or those in need. You may feel your pace slowing down a bit, which is normal now. Everything you do, you want done right, so take your time and get things done the way you want them done.
Your ruler, Uranus, has been in retrograde for quite some time now, and you've probably been feeling this transit more than anyone. If you've been having a tough time deciding on what you want to change to make your life better, now that fog of indecision will be lifted and things will really start to take off.
Decide what you want and go after it. Don't worry about doing things the "right" way, and remember that what's right for someone else isn't always necessarily right for you. Follow your gut and let things happen. Now more than ever, it's time, not just to expect the unexpected, but to embrace it and meet with it head on.
The Gemini Full Moon, happening on the 13th, is going to light up your fellow air sign and bring some really positive energy to your zone of love, romance, creativity, and happiness.
You could come to a point of completion now with a creative project you've ben working on, or you may simply find a way to better connect with a partner or lover on an emotional level. Whatever the case, now is the time for you to consider what's working for you and what's not and keep the good things close while letting go of the bad.
The New Moon in Capricorn, happening on the 29th, will help you wind back down after a busy month, but will probably leave you wanting more "me time." Focus on grounding and centering yourself and starting the new year with a fresh outlook!
Your birthday is next month, which could be a large part of your whole innovative, new and fresh outlook on the world. You are our New Year baby, Aquarius, and nobody knows how to make progress like you do!
Pisces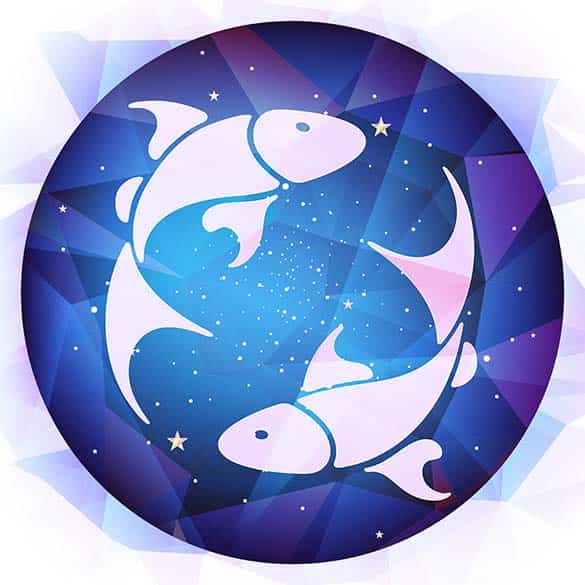 You've got some amazing things happening in your horoscope this month, Pisces, namely Mars moving into your sign. You start the month out with your thoughts being focused on how you can make the world a better place, and spending time with friends is a must right now. Your social calendar will be full for the most of December, so make sure you've cleared some space for these end of the year festivities!
With Mars moving into your sign on the 19th, your energy levels are going to be at their peak. This transit only occurs about once every 2 years, so it's important to make the most out of it when you've got Mars in your corner.
There is a bit of potential for accidents to occur now, so be mindful of that and just kind of watch where you step for the next few weeks. You're driven now to pursue things you might not have considered to be all that possible at other times of the year. Go for it. You can do it, you know you can. And really, having faith in yourself it is half the battle.
Venus moves into Aquarius on the 7th and could make you feel less like sharing all the details of your love life with others. If you aren't really all that into PDA this holiday season, set your boundaries with your partner, or potential partner, and stick to them. You crave a soul mate connection, and you may find this in the most unlikely of mates. Keep your heart and mind open, and indulge your creative side while you're at it.
Mercury starts out the month in Capricorn, but goes into retrograde on the 19th, which you know can be a cause of some frustrations. You may run into upsets or miscommunications within groups you belong to, or just among friends.
Remember all those social engagements we talked about you having? Well, make sure you don't confuse one get together with another because that's a huge possibility this month. If you feel like you just aren't moving forward quickly or efficiently enough with your goals, take this time to slow down a bit and devise a solid plan.
The Gemini Full Moon, happening on the 13th, can bring an end to home improvement projects you've been working on or could bring closure to any issues you've been struggling with between you and a family member.
With it being the holidays, it is really best to try and squash whatever family issues you have lurking about, so do your best to connect on a positive level with those you love. The New Moon in Capricorn follows on the 29th and offers solutions to those miscommunications that have come up within your groups of friends. You may decide to fix a friendship or meet someone new with whom you click.