October has come and gone, Halloween has passed, and there's a refreshing chill in the air that we've all been wishing for on some level. Read on and find out what to expect for your sign in November.
This month isn't quite as eventful as some we've seen this year, but that doesn't mean the stars don't hold some surprises and some great energy shifts for us over the next four weeks.
On top of the intense Taurus Full Moon, followed later by an optimistic Sagittarius New Moon, we've got Mars moving into Aquarius, Venus moving into Capricorn, and the Sun starting an upbeat transit though Sagittarius.
Combine all that with some aspects that we'll all be feeling one way or another and November is shaping up to be a really great month to finalize things and get some things into motion before the new year arrives.
Find out how all this will affect your specific zodiac sign below!
Aries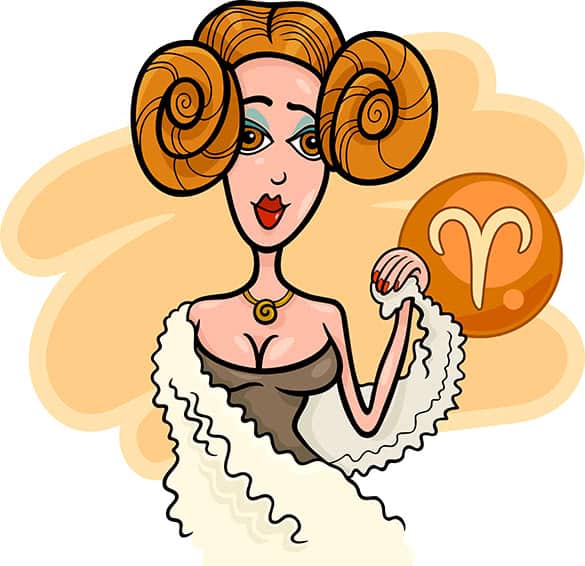 Your ruler, Mars, is making a pretty big shift into idealistic Aquarius on the 9th, Aries, and adding some powerful energy to the areas of your life where your biggest dreams are found.
You can focus your energy this month on pursuing your goals and widening your social circle. You tend to be the leader of the pack when in a group, and this month you can most definitely live up to that reputation.
You'll have to be willing to step outside of your comfort zone a bit to achieve this with total success, though, as the people you'll find to be on your level will be the ones who don't quite fit into that little "normal" box that society likes to push us into.
Your independence will become something of paramount importance throughout the month of November, and those who allow you to be yourself, free from restraint, will become your biggest allies.
With Mercury moving into fellow fire sign, Sagittarius, and Venus shifting into Capricorn on the 12th, your worldview will be one that's more open to the possibilities that lie ahead now.
You can find great success in your career this month, as those with the authority to make important decisions will see you in a very positive light. The groundwork is set here for there to be communications with others abroad, and you may even end up doing some traveling to secure your professional position.
The groundwork is set here for there to be communications with others abroad, and you may even end up doing some traveling to secure your professional position.
When it comes to matters of romance, you could possibly find yourself drawn to someone who's older or who holds a great deal of power. This will intensify around the 25th when Venus makes a direct connection with Pluto in this earthy sign and adds some powerful, perhaps life changing, energy to your love life.
There is a lot of power that will be felt all throughout your life in late November and transformations are going to be impossible to avoid. Don't worry, though, these experiences will help to push you right into the position you need to be in at this point in your life.
The Taurus Full Moon happening on the 14th can bring an end to financial problems or could signify a time when you will finally be able to pay off a debt. You may find that you end some sort of financial cycle now, and the end result should be a positive one for you in the long run.
Rounding out the month, the New Moon in Sagittarius brings an optimistic kind of energy that pushes you into starting something new and exciting that will expand your life in some way. You can see the bigger picture now and positive energy is all over the place with this lunation. Don't be afraid to chase your dreams and get things going!
You can see the bigger picture now and positive energy is all over the place with this lunation. Don't be afraid to chase your dreams and get things going!
Taurus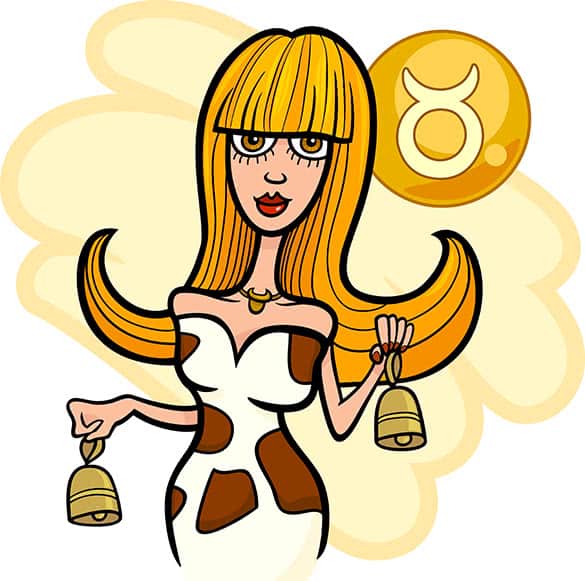 This month holds a lot of positive energy for you, Taurus, and the Full Moon happening in your sign on the 14th brings with it a chance to end one cycle and start another.
Whatever you've been working on over the last six months will come to a point of completion, but the results will reflect the amount of work and effort you've put into this. Think back to what you were doing or starting around the time of the Taurus New Moon back in early May and see what things in your life are changing.
Mars enters Aquarius on the 9th and your energy and drive will shift to matters of professional success and getting where you want to be in your career.
Long term projects and important tasks will likely come up and require your attention and effort to make things happen or to keep them moving in the right direction, but you'll be ready and prepared to make whatever moves you need to in order to achieve success.
This month is a time when you may feel you've hit a high point with a goal you've been working on. Keep at it and you'll achieve your desired result!
Your ruler, Venus, enters fellow Earth sign Capricorn on the 11th, and you may find that this helps in expanding your love life in some really positive ways.
You are more open to exploring things you may have not previously explored before and this could open doors you never imagined would open. This is a great time to take a trip with your partner and explore together. If unattached this could be a time when you meet someone new and worldly or someone who's from a different background from your own.
You have the mind of an investigator as Mercury moves into Sagittarius, but you could get hung up on trying to decide every little detail of situations when you'd be better off to try and see things on a grander scale.
This is a time when you can gain a deep understanding of anything you truly put your mind to, though, so if you've been wanting to examine or learn about something new, now's the time.
The New Moon, also in Sagittarius, happening on the 29th brings opportunity to transform some area of your life and shed some old baggage that's been weighing you down. Joint financial ventures and investments made now will grow over the next six months.
Gemini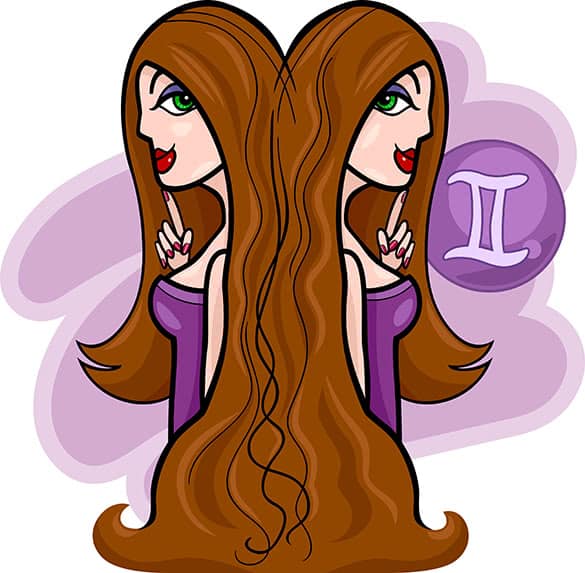 There's a lot going on within your personal relationships this month, Gemini, and conversations can produce great connections as long as you take the time to slow down and listen.
You come up with the best ideas when working with a partner, both professionally and personally, and you can form a deeper, more cerebral connection with those you are closest to.
Not just that, but you can use this positive energy to get to know those you'd like to be closer to a little better in an effort to strengthen the bond you share, or could share.
The New Moon in this same area of your stars, happening on the 29th, will breathe some fresh air into your relationships. This could be a time of new partnerships or a time where you can improve upon the ones you already have.
Mars enters fellow Air sign, Aquarius, on the 9th and you'll likely find that this gives you more drive and determination to explore the world around you and experience new things.
You can think and act with an open mind and doing things that are outside your typical "norm" will bring great pleasure and satisfaction. Your overall outlook on life and where you're headed is more positive now than it has been over the last eight weeks or so, which is really something you've been needing. November is a great month for travel, both long and short distances.
Venus moves into Capricorn on the 11th and your close, intimate connections can now become a lot deeper and more intense. You feel things deeply now and crave someone you can share a soulmate kind of connection with.
Passions run high this month and sexual experiences can feel life altering…needless to say, this is going to be a good month for your sex life! If single, you won't be impressed by anyone who presents themselves as being shallow or in any way fake. You want the real deal this month and if you look hard enough you'll find it.
The Taurus Full Moon, happening the 14th, will allow you to find closure for something that's been lingering in your life for a little too long. You can use this period to shed yourself of things that no longer serve you, as well as things in your life that are causing you problems. Take the time to ground yourself and take some time to rest and recharge if you need it.
Cancer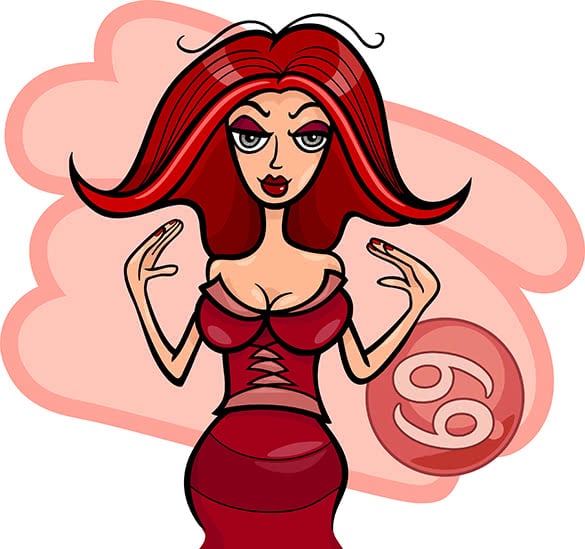 This month is going to be a great one for you when it comes to love and relationships, Cancer, as Venus will be moving into your relationship stars, in Capricorn, on the 11th.
You can bring better balance to your relationships and just generally getting along with partners will seem a bit easier. Both you and those you share a relationship with will be feeling more open to compromise and commitment is something that you want, more so than just a fling. Others find you charming and you may become the subject of attention from a new suitor.
You'll feel this energy the most intensely around the 25th of the month when Venus makes a connection here with Pluto. Relationships can become much more intimate now and you aren't afraid to go after what, or who, you want.
You'll have even more drive than usual to increase your bank balance and make some extra money around the 9th when Mars moves into Aquarius.
You can benefit from trying new and inventive ways to generate additional income, or you may decide to change the way you make your paycheck altogether.
Friends and your piers can be helpful in steering you in the right direction to make this happen. Guard against impulsive spending or last minute large purchases. Spend at least a day thinking about anything that will have a large impact on your financial status before you buy it.
Your powers of organization and your natural ability to get things done will show through in a big way this month with Mercury moving into Sagittarius on the 12th. Nothing will get past your keen eye and others will be looking at you wondering how you make getting things accomplished look so effortless. Focus on the smaller projects you need to wrap up before you start on anything big.
On the 14th the Taurus Full Moon brings an energy that will help to squash any issues that you've had within groups you belong to or within your circle of friends.
Compromise is always good, even if you feel that your stance is far more right than theres. You may choose to end a friendship or remove yourself from a group association if things can't be handled peacefully and to your liking. Progress in achieving one of your major goals is very possible right now, but this lunation could also push you to rethinking your strategy if something is off or just not working out.
A little later in the month, the Sagittarius New Moon brings new opportunity to your work environment and to your day to day life. This energy can express itself through a literal change in your work environment, the entrance os a new co-worker, or something new getting started within your day to day life. Now is the perfect time to be considering a workout plan that will work for you and your schedule.
Leo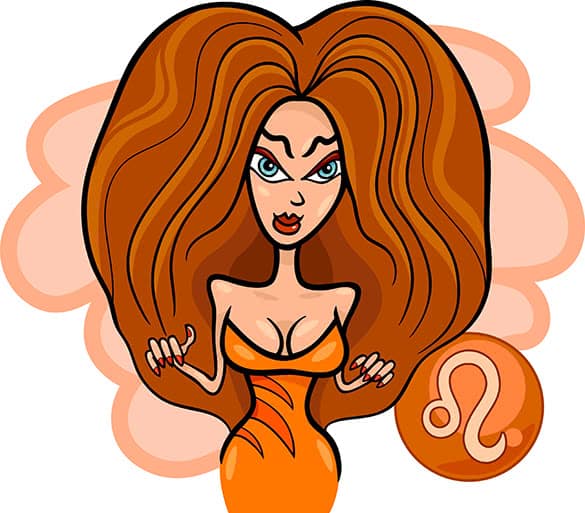 This is an exciting month for you, Leo, with your ruler, the Sun, moving into fellow Fire sign, Sagittarius on the 21st. As you finish out the month of November there will be plenty of time and opportunity for doing things and spending time with those who make you happy. Love, romance, creativity and good fortune are all in line with what's coming into your life now, so prepare for some good times!
With Mars entering Aquarius on the 9th, you'll find more passion injected into your relationships, too. Now, and for about the next eight weeks, relationships have the opportunity to grow and become more committed, but you may have to initiate the deeper commitment. Having a partner close by keeps you motivated and moving in the right direction.
Don't be afraid to share how you really feel, as this is definitely the time to do it. Disagreements or competition between you and your partner, or within other relationships in your life, are very possible right now. Keep a positive outlook and remember that you don't have to win every argument.
You'll start to notice a better sense of balance within your work environment as Venus makes her way into Capricorn on the 11th. Getting along with co-workers will seem easier and even those who typically get on your nerves might not seem all that bad. If you've been looking or hoping for a new job or a better position within the job you have now, this could be your lucky month!
Mercury moves into Sagittarius on the 12th, and with this transit comes the mental energy needed to create amazing creative projects. You'll be the happiest when in the company of someone who stimulates you mentally and it just seems easier to forge those all-important cerebral connections that we all need in life.
You could find success trying your hand at writing or some sort of creative form of communication now. The New Moon, happening on the 29th, joins the Sun and Mercury in this area of your stars and brings with it the extra boost of energy you need to et started with a fun creative project, or perhaps a new relationship may be brought into your life by this lunation.
The Taurus Full Moon on the 14th brings you to a point of completion with some major career goal you've been working toward meeting. This could signify the end of a cycle, meaning you are ready now to move on to a new job, or you may simply decide to quit where you are at and try something new that makes you happier. Everything this month is in your favor when it comes to work and career, so make good use of this awesome opportunity!
Virgo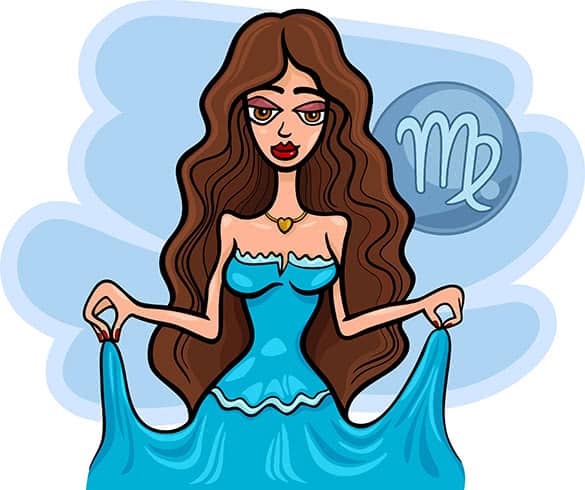 With your ruler, Mercury shifting into Sagittarius on the 12th, you'll be expending a lot of your energy on maters relating to your home and family this month, Virgo, getting things in order and ready for the holidays, no doubt. There's a bit of nostalgia in the air and it's hitting you pretty hard right now. Take the time you need to sit back and reminisce, but don't let yourself get bogged down with emotion—You've got a lot to do!
This is a time where you can work toward strengthening the foundation that your family has been built on, as well as your own internal groundwork. You can become closer with family members now and get to know one another better, especially if you've drifted apart in the recent past. You work best from the comfort of home, so try to get things done around the house if you can.
The Sun joins Mercury here later in the month, on the 21st, and you'll start noticing that more and more of your day to day life is revolving around or taking place within the walls of your home.
Family is your main focus right now, so enjoy them. The New Moon here on the 29th offers opportunity for something new to be added or started within this area of your life. This could be a new family member, a new family tradition, or you may finally find the perfect dream house you've been looking for.
Mars enters Aquarius on the 9th and you'll notice your efficiency levels go through the roof. You may be feeling so energetic and up for whatever tasks come your way, though, that you get a little overzealous and take on too much at once. Don't do this, you know you always regret it. Take on tasks or projects one at a time and you'll get through your to-do list in record time.
Venus moves into fellow Earth sign, Capricorn, on the 11th, giving your love life the boost it's been needing. You tend to get so busy that you don't always show your lover or partner enough attention—Stop this cycle now!
Enjoy all the positive energy moving through your chart and your life right now and stop to smell the roses. Your life is full of great things and it's time you realized that even you need a break sometimes. If single, you could find yourself in a new relationship over the coming weeks, and if attached, this could be just what you and your partner have been needing.
The Taurus Full Moon on the 14th brings an end to a spiritual journey you've been on lately. Whatever you've been searching for is likely now to pop up and reveal to you some of the clarity you've been hoping for. This epiphany could sway your opinion or your belief system in some way. Follow your heart and trust your gut and you'll never go wrong, Virgo.
Libra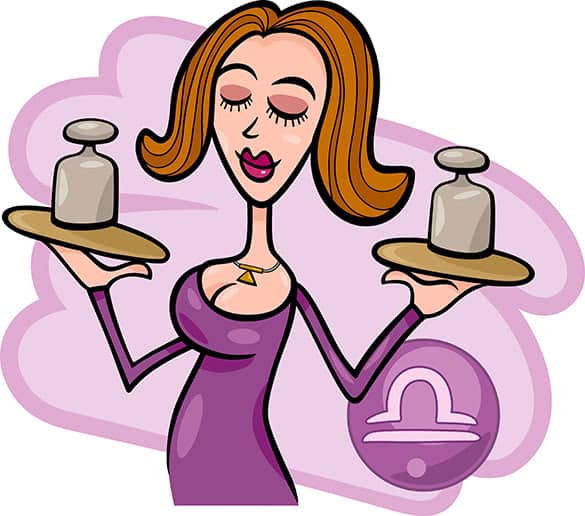 You want to spend time improving the appearance of your home this month, Libra, thanks to your ruler, Venus, making a move into Capricorn and the area of your stars connected to your home. You want to create a cozy, comfortable environment where others feel welcome for the holidays and we both know you are the best at making things look beautiful and appeal to the senses. Enjoy and have fun with this project!
On the 9th, Mars moves into fellow Air sign, Aquarius, and adds some energy and drive to your desire to find happiness. Don't be surprised if you end up with a persistent admirer who won't take no for an answer knocking at your door this month.
If you aren't enjoying what you're doing this month you won't have much interest in doing it, so try to pack your schedule with tasks you can tun into fun. It is important to remember, though, that those responsibilities are still hanging out in the shadows and need to be addressed, even if they aren't enjoyable at all.
Mercury moves into Sagittarius on the 12th, and your thoughts and mental processes become much more clear. Just because you are thinking clearly doesn't mean you'll be able to keep up with all the many new ideas you've come up with, so it's a good idea to write down the important things you think of. This way you can refer back to them later.
With the Sun meeting up with Mercury here on the 21st and the New Moon not far behind, it will be very important that you keep yourself engaged and keep your mind active.
Lively conversations are a huge part of what you need now to avoid becoming bored, so speak up and don't be afraid to strike up a conversation with, well, whoever you please. Try to choose people who can keep up though, or you'll lose interest and want to move on to someone else. This is the perfect time to reconnect with sibling, cousins and neighbors.
The Taurus Full Moon, happening on the 14th, can bring an end to some serious matter that's been in your life for awhile. You could settle a financial matter, be the recipient of some type of inheritance or bonus, or you may finally be able to let go of something that you've been holing onto for way too long. This lunation could force you to face some of your deeper fears, but this will help you in your lifelong quest for personal improvement and transformation.
Scorpio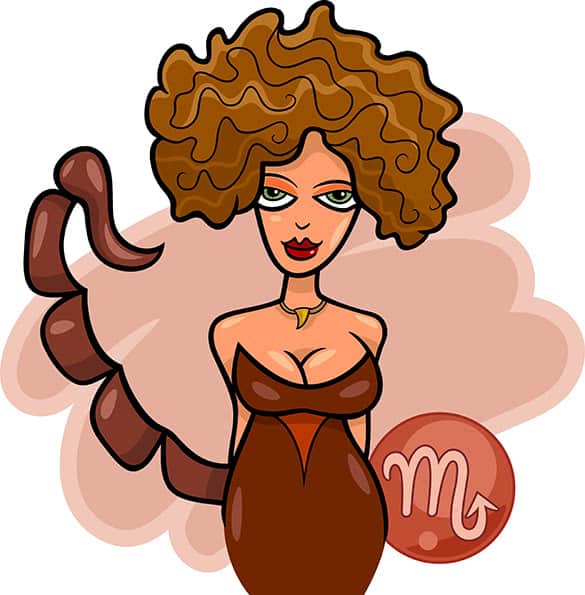 Mars begins a transit through Aquarius on the 9th, and with this comes a great deal of focus and energy you'll be putting into your home and family. This could become a rather emotional month for you, Scorpio, so guard against letting your emotions rule you. Take time to yourself when you need it and remember that life is really just one great big learning lesson.
This is a great time to focus your energy on home repairs or renovations, as you can get a lot accomplished this month. Be careful with your manual labor type work, though. Mars brings drive and energy, but with this sometimes comes a tendency to be more clumsy than usual.
Venus moves into Capricorn on the 11th, and suddenly communicating will seem much easier. Your words will flow naturally and finding the right words to say at the right time will feel natural. Others will see this and take note of your magnetism and charm. You can be seduced more by words and other forms of communications than anything else now, so finding someone you can connect with on a mental level is important. If you're already in a relationship, work on sharpening those communications skills and getting to know one another better.
Mercury moves into Sagittarius on the 12th, and you'll be easily able to focus on finding ways to increase your disposable income. You want to think things through thoroughly now and won't be swayed by others urging you to make a decision before you're good and ready.
You may come off as being more stubborn than usual, but you're only sticking to what you believe, and as long as you do this with tact, which Venus will help greatly with, everything will continue to flow smoothly throughout the month.
The Sun joins Mercury here on the 21st, and you'll be feeling a need to make certain that you have a solid plan for the future and a solid foundation to build that future upon.
You may even decide to take on a second job to help pay for those holiday gifts you'd like to buy loved ones, or just to save away for a rainy day. The New Moon here on the 29th might be just what you need to bring opportunity to secure your financial position and your level of personal security and stability, so make good use of any opportunities that come your way around this time.
The Taurus Full Moon on the 14th is illuminating your relationships stars and could help in settling problematic issues within your relationship.
You may also decide to walk away from a partnership or relationship, either romantic or otherwise, but if this is the choice you make then it is very likely that ending things is the best possible course of action. Work at maintaining a good sense of balance and try to avoid letting your emotions run away with you and cause you to make decisions you could regret later. Trust that powerful intuition of yours, it never leads you wrong!
Sagittarius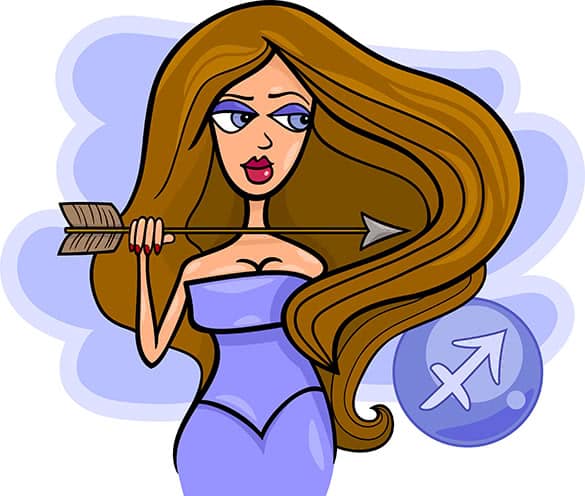 There's a lot happening this month within your sign, Sagittarius, with Mercury starting a transit on the 12th that will really boost your mental processes. You work best when you are able to express yourself through communication and others seem to really be wanting to hear what it is that you have to say.
It's easier to articulate yourself now, so don't shy away from communications you may have been waiting to figure out how to say the things that need to be said. Your energy is high, but scattered, so be sure to take a notepad along wherever you go to keep track of all those great ideas you'll be having.
Your mental processes get even more intense energy this month when Mars makes a move into Aquarius on the 9th. You'll find it easy this month to come up with new ideas and your ability to accomplish those short term goals will seem stronger than ever. You love a good road trip, and November is the perfect time to take one!
Don't be afraid to just jump in the car and see where the road takes you. You can find success with writing if that's your thing, so don't hold back if you've been considering starting up a blog to get your thoughts and ideas out there.
Venus moves into Capricorn on the 11th, and right into your financial zone. This is a great placement for you that brings with it potential for financial prosperity into your life.
There is some potential here for you do overindulge in making large purchases, so keep that in mind and think any major expenditures carefully before you swipe your card. The energy moving throughout your chart this month is all about relaxing and indulging in the finer things in life, which we all need from time to time. Don't be afraid to treat yourself, you definitely deserve it!
Your season is set to start on the 21st of this month when the Sun joins up with Mercury and shines the spotlight in your general direction. This is the start of a brand new yearly cycle for you, and marks your birthday either now or coming up soon.
This can cause a bit of a buzz around you, but the attention is generally positive and full of great energy. With the Sun being in your sign comes a New Moon in your sign as well.
You can use the energy of this lunation to get something new started that will bring improvements to your life. Whatever you begin now can be expected to come to fruition over the course of the next six months.
We've also got the Taurus Full Moon this month, happening on the 14th, which brings with it the opportunity to bring an end to any bad habits you may have that have a less than positive impact on your general health.
You may choose to make some changes or bring some element of your work life to an end now. Know that if something seems to have run its course now, it probably has. Trust your intuition and make any changes necessary to maintain or regain a sense of happiness in your day to say life.
Capricorn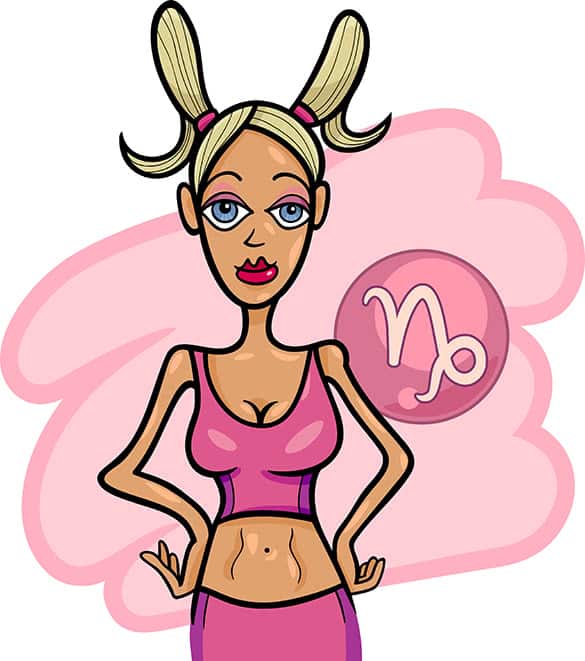 This month is a great one for you, Capricorn, with Venus starting a transit through your sign on the 11th. You'll notice that for the rest of the month you seem to be kind of irresistible to others and your natural charm is especially appreciated.
You may even feel or come off as being more attractive than your norm, which you can bet will bring about some admirers. You can easily find ways to resolve any disputes using diplomacy and people will be responding well to the manner in which you handle issues that come up. If you've been considering making some type of change to your personal aesthetics, November is a great time to do it!
You've got some fire underneath you this month when it comes to increasing your earning power with Mars enhancing one of your personal strong points.
Starting on the 9th, Mars will be moving through Aquarius and the area of your stars connected to both how you make and how you spend your disposable income.
The drive and determination that comes along with this Mars transit will push you to explore new and possibly exciting ways to go about enhancing your budget by padding your checkbook.
Be cautious when considering any major purchases without thinking it through—Give yourself a day or so before you commit to buying anything that could negatively impact your financial security.
With Mercury moving into Sagittarius on the 12th, you won't feel much like expressing yourself or sharing your deepest thoughts with anyone else.
You can get your best thinking done when alone and you may find yourself mentally rehashing some old issues that pop into your mind. This is a great time for meditation and for dealing with whatever unresolved issues form the past may come up.
You may find yourself feeling mentally drained and like your mind is a bit fuzzy, but our imagination will be strong. Allow yourself the time to daydream and see where those thoughts take you.
The Sun joins up with Mercury in Sagittarius later in the month, around the 21st, and you could find yourself in a position to realize that you are growing and maturing on a spiritual level.
You feel most comfortable when you're able to stay hidden behind the proverbial shadows, but day to day life just might push you into leaving that comfort zone. Spend as much time to yourself as is possible and work on finding your inner balance. Meditation is a good option for you now.
The Taurus Full Moon on the 14th is happening in a fellow earth sign and lighting up your 5th house of happiness, romance, and creativity.
You may finally finish a creative project you've been working on, or you could end up in a position where you and your someone special will have the chance to deepen your connection and create a stronger bond together.
Trust your gut when it comes to love. If it feels like it's time for you to move on, it probably is, but it if it feels like you should be deepening your connections, you probably should!
Aquarius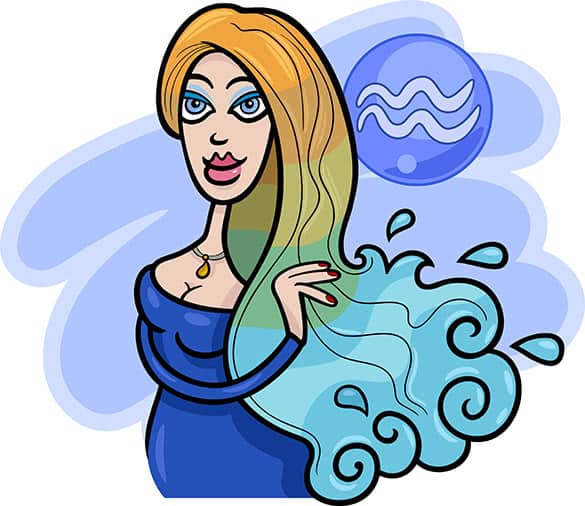 Your energy levels soar this month, Aquarius, and it all starts when Mars enters your sign on the 9th. This is the most energy and spunk you'll have for approximately two years, so make good use of it and don't let it go to waste.
You can make a lot of headway working on new personal beginnings and it will be easier now to accomplish whatever it is you set your mind to doing.
If you're working on finishing up a project you've been working on, this month will offer you the opportunity to wrap it up and move on to whatever is next. Be careful, now, however, as you may be a tad bit accident prone in the coming weeks.
Venus moves into Capricorn on the 11th, and with this transit comes a desire to not have your love life spread around for everyone to see or know about.
Lovers from your past may make an appearance over the course of the next several weeks and could present you with some uncomfortable propositions.
If in a relationship, you can connect with your partner on an almost psychic level, but prefer to keep your affections behind closed doors. Your companion for your fellow man is strong and you can do a lot of positive things for others in need if you stop to take time to do so.
Mercury makes a move into Sagittarius on the 12th, and your social calendar is likely to become more full than usual. You can come up with some brilliant ideas when brainstorming with friends or working within a group of like-minded peers, and it can be easy now to express yourself among friends.
You need to surround yourself with people who are intellectual types, but who also have a worldly view and want to make a difference. This month is the perfect time to try and learn something new, even if it isn't "useful" information, if it's interesting to you it's worth the time it takes to learn about it.
This month the Sun also starts a yearly transit through Sagittarius, beginning the 21st, that will last throughout the remainder of the month.
With this powerful energy lighting up the area of your stars connected with your biggest dreams and goals, you can focus a lot of your energy on making those things that seem impossible or crazy a priority in your life.
Some of your dreams seem too big to others, but you shouldn't listen to that kind of negativity. Reach for the stars and never stop—That's the only way you'll get a handful!
The New Moon, also in Sagittarius, happens on the 29th, and with this comes an opportunity to start a new friendship or make an acquaintance that will very likely prove to be beneficial to you in the future. Plus, it's always fun to meet new friends and new people, right?
On the 14th, the Taurus Full Moon will light up your home and family sector and could be a cause of your feeling especially emotional for a few days.
You could use this energy to finish up a home improvement project you may be working on or to bring an end to some family matter that you've been dealing with.
You'll likely be feeling like spending time in the comfort of your own home during the days surrounding this Full Moon, so go ahead. Hang out in your pj's all day and just relax—It'll do you the world of good.
Pisces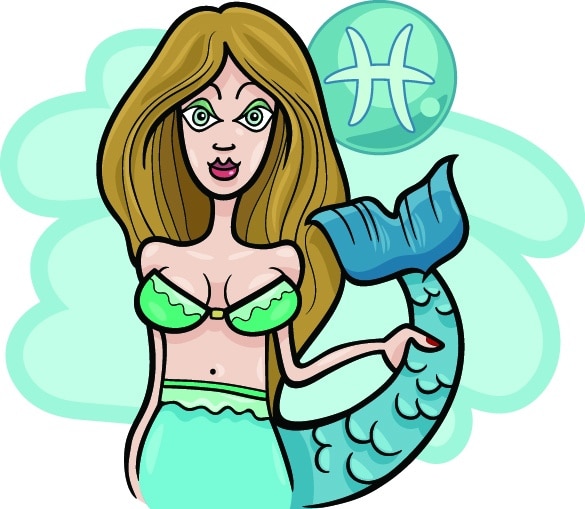 This month is going to bring a bit of relief to you, Pisces, and you'll start to notice that your thoughts aren't quite as clouded as they have been over the past few months.
This is due to your ruling planet, Neptune, coming out of a period of retrograde. This retrograde may have brought about some noticeable difficult instances of just feeling like your head was in the clouds, and I know that can be frustrating, but rest easy knowing that after the 19th this fuzzy headed feeling will subside, not just in yourself, but in others you have dealing with as well.
With Mars moving into Aquarius on the 9th, you'll be feeling a lull in your personal energy levels. You might feel like you are just off in timing or that you lack the drive to make things happen when you want them to.
Take some time to relax and just rest if you can now. This transit won't last forever and before you know it you'll be going full steam ahead with ample amounts of energy to get things done.
You can enjoy social situations and could find yourself mixed up in a romantic situation with someone you consider to be a friend with Venus moving into Capricorn on the 11th. Romance and love are fun, free and kind of quirky now, but you like the way things are going.
Unusual personalities will be the ones that catch your attention, but you may have to remind yourself to keep an open mind and remember to not judge a book by its cover. Expand your social circles this month—You'll be glad that you did!
You can communicate effectively with authority figures and those in charge with Mercury starting a transit through Sagittarius on the 12th.
Career matters are going to be weighing on your mind, but now is definitely the time to put yourself out there and say those things you've bene holding in for fear of rejection. Your ideas are great, and you know they are! Share them with the right professional connections and start paving your personal pathway to professional success.
Now's the time to work on solidifying some long-term goals, with the Sun joining Mercury in Sagittarius on the 21st. You can gain peace of mind when you know that you've figured out how you want life to go, or at least when you have a rough idea of such.
You could find yourself inadvertently winding up in the spotlight for one of your recent achievements this month, as well. Even if you aren't really feeling up to a lot of attention, try to be gracious and accept the praise with gratitude before you recoil back into your private space.
The New Moon in Sagittarius on the 29th could bring opportunity for a new job or a new position into your life, so be on the lookout. This opportunity will likely be a result of the attention you got earlier in the month for a job well done, a great idea, or whatever it is you did to be noticed.
Take advantage of new chances this energy brings. On the 14th, the Taurus Full Moon could bring the opportunity for closure or completion of a project you started months ago but should have been finished long before now.
Just relax and remember that is isn't the speed at which you finish things, but that you finish them at all that counts. You may connect on a mental level and get to know someone in your life a little better under this lunation, so don't be shy. Communicate openly and those around you will do the same.