With October coming to an end (and Fall coming up in the full swing), the stars have prepared interesting occurrences in your life this week. Here's what to expect.
Well, guys, we've almost made it through another month! Can you believe it? As always, we've laid out the cosmic forecast to help you have the best week possible. Scroll down to find the weekly horoscope for your sign below.
Aries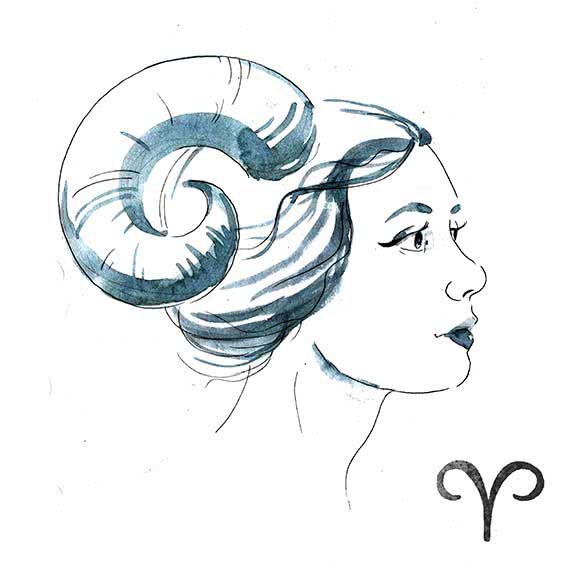 As the week starts out you'll be feeling some residual energy from the weekend that just doesn't want to let go, Aries. Try to incorporate something that makes you smile into your Monday morning. Maybe get up for a nice walk or allow yourself the time for some creative expression before you get to work.
Mercury moves into Scorpio on Monday and makes a positive connection with the Sun, adding emphasis to some important matters that require being dealt with. Your thoughts will shift to more serious tasks as the day progresses.
Now, and for the next few weeks, you'll want to explore things thoroughly and you'll leave no stone unturned when it comes to gathering information.
Conversations revolving around joint finances are likely to come up, so plan out what you want to say ahead of time so that it will fall in line with what actually happens.
You can strengthen your emotional bonds within partnerships later in the week and you'll do well to pay close attention to the needs or desires of those you are closest to. You can make the most headway when you work with a partner to solve problems, so avoid the mindset that you can handle it all on your own.
Over the weekend there's a New Moon in Scorpio that brings opportunity for you to start something new, perhaps a new joint venture wherein you and a partner can make some extra money.
Things you begin now can end up with a mutually beneficial outcome as long as you are willing to take into consideration the desires of your partner. This is a weekend to transform some area of your life. Trust your gut to figure out what needs a little tweaking.
Taurus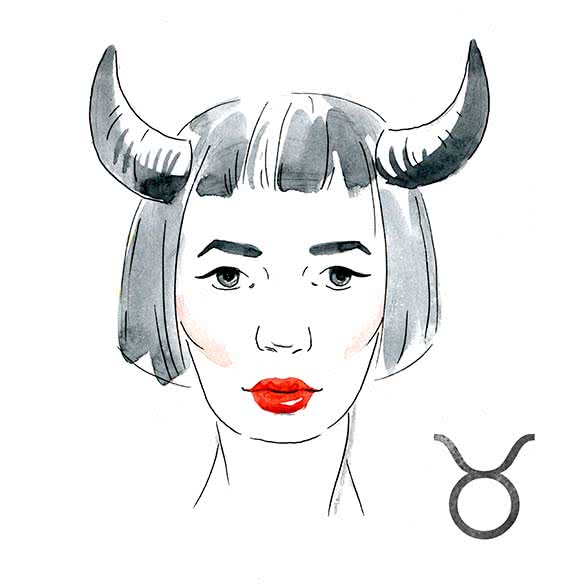 You start the week out wanting to spend some time at home, Taurus, and you may be feeling in need of a little extra emotional support. Relationships kind of rule the week ahead, so pay close attention to not just what you need to feel supported, but also the needs of those you are closest to, and who provide you with the support you need.
Mercury joins up with the Sun in your 7th house of relationships early in the week and you can make a lot of headway when it comes to communicating with your partner.
This can be with a romantic partner or within a professional relationship, or even both. Take the time to listen to what your partners have to say and do your best to communicate your own thoughts effectively.
Your ruler, Venus, makes a positive connection with Jupiter in Libra mid-week, and you can focus your energies on the more positive elements of your close relationships. The potential for financial growth is great here, so pay close attention to the opportunities that come your way under this transit's influence.
Your work environment gets a boost of positive energy later in the week and you can be incredibly efficient if you put your mind to it. Day to day tasks could seem more complicated than they really are, so take the time to look at all sides of a situation before you become overwhelmed.
Don't offer more of yourself than you can truly give and avoid overloading your schedule. You've got a lot going on and you want to be able to accomplish all of the tasks at hand without spreading yourself too thin.
The Scorpio New Moon, happening in your 7th house of relationships, brings something new into your personal relationships. Under this lunation, you may begin a new relationship or add something new to the one you're already involved in. Stability and a solid foundation are what you're craving in a partner. Don't settle for less than what you need and desire now.
Gemini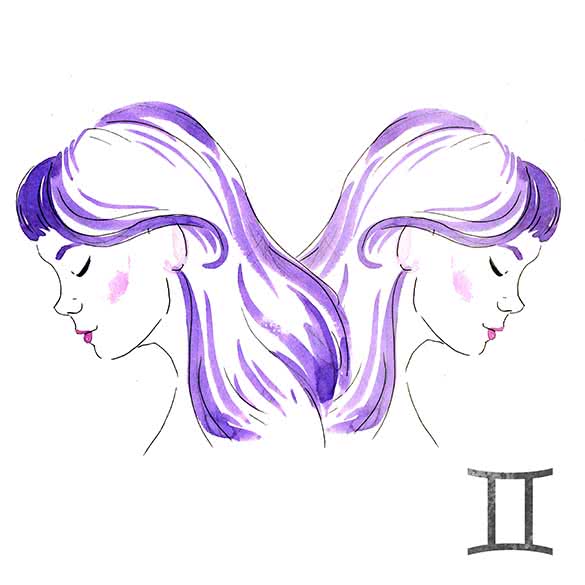 Your mind is racing as the week begins, Gemini, but this actually suits you just fine. You get a lot of enjoyment from conversing with others and exchanging thoughts and ideas, and you are generally well received. As the week moves on you'll do well to share your thoughts with family members and those within your home.
Early in the week, your ruler, Mercury, makes a move and meets up with the Sun in Scorpio in your 6th house of work and day to day life.
You'll enjoy enhanced productivity over the next few weeks, and you'll find the greatest satisfaction when marking things off your long to-do list. I know you like to multi-task, but if you can focus on completing one thing at a time you'll actually get a lot more accomplished.
Mid-week you want to have a little fun and let your hair down. Spend time with someone who makes you happy or plan a weekday date night to break up the monotony of the work week. You're putting so much emphasis on getting things done and accomplishing work-related tasks it'll be good for you to infuse a bit of fun into the week.
Your imagination gets a boost over the weekend and you can come up with some creative ways to go about resolving problems. The New Moon in Scorpio brings opportunity for a new job, or perhaps for a promotion within the company you are with now.
Keep up the good work and the momentum you've had so far and you'll go far now. You may actually want to try your hand at writing as a means of making some extra income or even pursuing this as a full-time gig.
Cancer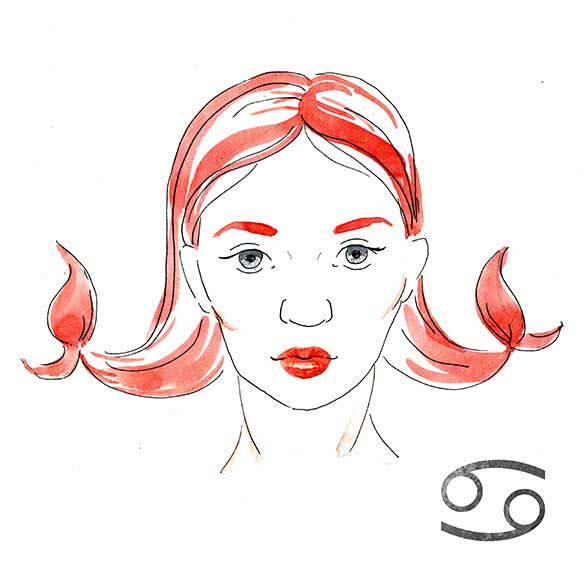 You won't be rushed to do anything as the week begins, Cancer. Your thoughts are deliberate and you don't want to make any mistakes when making decisions. Take all the time you need and live life at your own pace this week.
Mercury makes a move into fellow Water sign, Scorpio, on Monday and makes a direct connection with the Sun here later in the week. Thanks to all this energy in your 5th house of love and romance, your love life will very likely be experiencing a bit of a boost that will last from now and through the next few weeks.
Your thoughts are more creative and you'll notice that you feel generally happier under this transit, so enjoy it. Take the time to get to know your partner a little better, and if you are single, take the time to get to know your crush. It'll pay off, trust me.
As the week moves on, you'll find yourself focusing on home and family matters, which is kind of your thing. Now's a great time to spend with your kids, if you have any, and to just work on strengthening the bond within your family unit.
The energy felt within your home is positive now and you can use that energy to grow even more positive vibes. You may even find now to be a good time to work on sprucing your place up and making it more inviting.
The New Moon in Scorpio brings opportunity to start a new romantic relationship or to add something to the one you already have. With your ruler, the Moon here lined up with the Sun and Mercury there's a lot of emphasis on having a god time and focusing on the little things that bring you happiness over the weekend. Creative hobbies are a great way to pass the time, as well. Relax this weekend and prepare for a busy week ahead!
Leo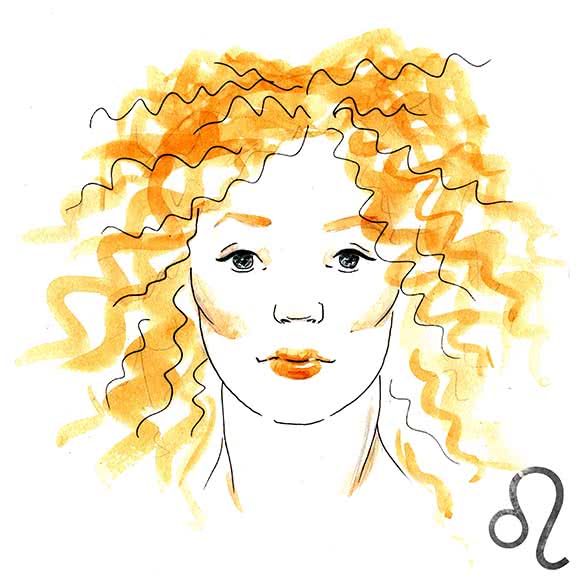 Your energy levels are high as the week begins, Leo, and you have the opportunity to start something new that you'd like to see grow over the next four weeks. Make it something that will enhance your life and benefit you in some way.
Mercury moves into Scorpio and your 4th house of home and family on Monday, making your thoughts much more emotion-based than usual. Communicating with family members can come more easily now and you can connect with those closest to you on a cerebral level.
Now, and for the next few weeks, you may find that your thoughts are actually clearer when you are working on something in the comfort of your home.
Your ruler, the Sun, makes a direct connection with Mercury later in the week, placing a lot of emphasis on how you connect with and relate to, family and those you consider to be like family.
With the Sun adding energy to your thought processes your mind will be working quickly to solve any problems that arise and new ideas will just sort of flow through you. Write them down now so you can go over them later when you have time.
The Scorpio New Moon adds, even more, energy to home and family matters and marks a time when you could start a new renovation project or invite someone or something new into your home life. Spend time with the ones who matter most this weekend and relax. You deserve it!
Virgo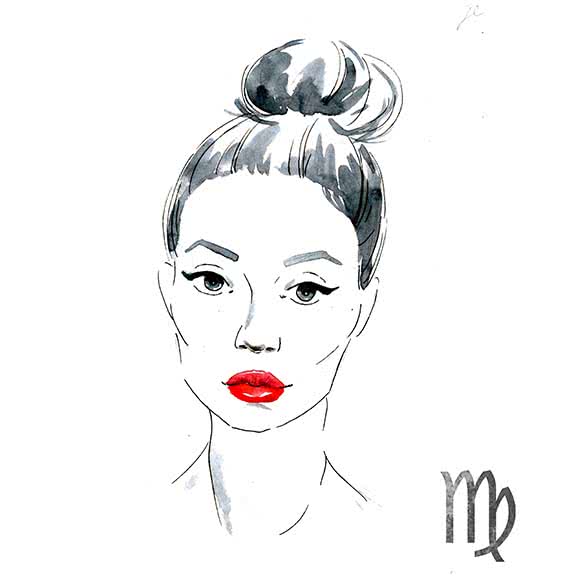 You aren't feeling much like spending time around groups of people as the week starts out, Virgo. You may feel like your energy is drained and you need some time to regroup and recharge. Take the time you need and your energy will increase as the week goes on.
Your ruler, Mercury, moves into Scorpio and your 3rd house of communication on Monday and you'll find that your thoughts seem to start flowing much more quickly.
You have so many new ideas and things you want to accomplish that you may not even know where to start! Don't overload yourself now, and write things down when you have ideas you want to pursue just in case you forget them later.
You can get a lot done with all of this energy buzzing about, but you need to stay mentally busy otherwise you'll quickly become bored.
With the Moon in your sign mid-week, you can start something new that you want to see grow over the next four weeks. This is the time of the month for you to focus on what small, short-term goals you have and how you can go about accomplishing them.
Moving into the weekend you have a lot on your mind and your ability to process information gets a major surge. You can get a lot accomplished, such as writing tasks, short trips, conversations you've been meaning to have and just generally tackling those issues that require a more mental approach.
The Scorpio New Moon only emphasizes this and pushes you to get something started. Now's definitely the time to take all of this mental energy and make something of it.
You could start a blog about something you are passionate about, start a neighborhood project that solves a problem you see, or even just start journaling to keep better track of your thoughts. Whatever you do, start something!
Libra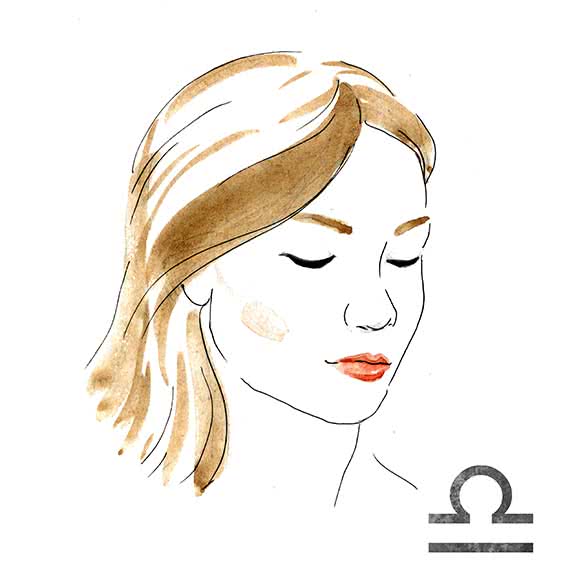 You're able to see the big picture as the week begins, Libra, and you can gain a lot by allowing yourself to think outside the box. Time spent with friends is time well spent and your social calendar is probably filling up as we speak.
Embrace the challenges life gives you and don't be afraid to dream big this week. You can accomplish whatever you set your mind to, but you may need to enlist the help of good friends to get the best results.
Mercury moves out of your sign and into Scorpio, and your 2nd house of personal finances, on Monday, placing your focus on getting your finances in order.
You need to know that you've got a good foundation to build off of now, and you aren't in any hurry to make decisions until you're certain what you've decided on is the best possible choice.
Your ruler, Venus, makes a positive aspect with Jupiter, while at the same time making a negative aspect with Neptune on Tuesday, which could cause you to feel like your head is lost in the clouds.
You have mounds of creative ideas and thoughts, but focusing too much on this could pull you away from the more important tasks you really need to be focusing on. Guard against getting lost in daydreams.
As the week moves on, the Moon enters your sign and you find yourself with more energy than you know what to do with. This is the time to start something new, like a personal project, that you can see through to completion over the course of the next four weeks.
The Weekend brings a need to continue working on developing that stable foundation you were thinking about earlier in the week. Venus makes a connection with Saturn on Saturday that pushes you to be more responsible with your financial dealings, while the New Moon on Sunday brings opportunity to start something that will increase your financial position. Use all of this energy wisely and you'll definitely come out on top.
Scorpio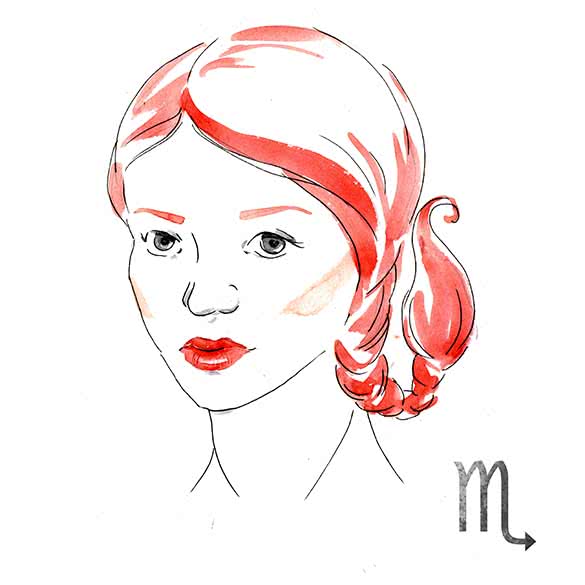 You start the week out with your focus being on your professional goals and your career, Scorpio. You have the ability to make some headway with a project you've been working on, but you may need to make a few adjustments to get the best results.
Your energy levels are through the roof with Mercury joining forces with the Sun, who's already in your sign, on Monday. You have tons of thoughts and ideas and you seem to be better able to articulate your thoughts and express these to others around you. You want to connect with others on a mental level and good conversation can be very rewarding.
As the week moves on, you can spend time with friends and you're able to work well within a group to achieve a common goal. You want to do something that makes a difference and contribute or make a positive change in the world around you.
Your compassionate side is coming out and you feel good when you know you've done something to help someone else. You may not feel much like socializing toward the end of the week, but the weekend brings a great deal of opportunity into your life, causing your energy levels come back up quickly.
The New Moon in your sign this weekend marks a time when you can make some positive changes in your life by starting something that will benefit you over the course of the next six months. You're driven to succeed and you can make some great things happen if you just put your mind to it.
Sagittarius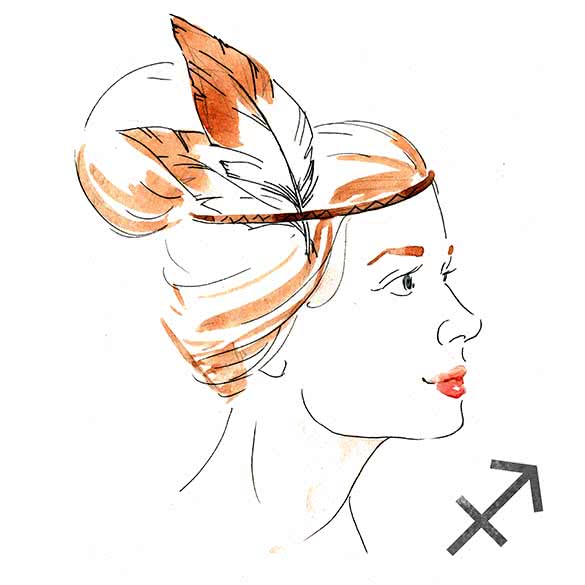 Your thoughts and outlook on life is one of optimism as the week begins, Sagittarius, and you know you are about to embark on an exciting journey of some kind. Travel is possible and you're feeling more in-tuned with your spiritual side. This is a great time for meditation or other spiritually enlightening practices.
With Mercury moving into Scorpio on Monday, you can do your best thinking when you're alone. You can accomplish a lot now, but you need time away from the busy hustle and bustle of everyday life in order to do so. You may bring some project you've been worrying over to an end, but this will actually bring you some much-needed peace of mind.
You want to succeed in your career, and this becomes the focus of your efforts as the week moves on. You may not make any big changes now, but you can use this time to look at where you are professionally, in comparison to where you want to be.
Your ruler, Jupiter, makes a positive connection with Venus mid-week, and you can find yourself enjoying conversations with friends. Others find you to be particularly charming now and you have a way with words that makes others want to listen to what you've got to say.
Over the weekend, the Scorpio New Moon brings opportunity for new beginnings that stem from something having reached an endpoint. Whatever baggage you've been carrying around or secret you've felt you had to keep, you can now let it go.
It's time to start something fresh, but you'll probably not feel like sharing your plans for the future with anyone else just yet. Take time this weekend to rest and recharge ad you prepare for the week to come.
Capricorn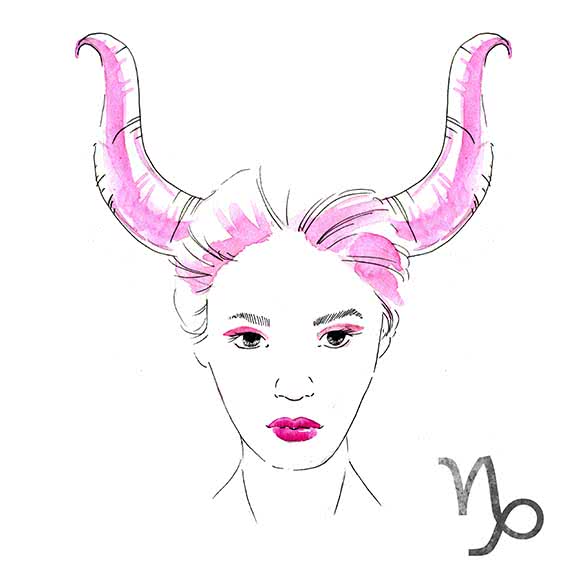 Your mind wrestles with the more serious things you have going on right now as the week begins, Capricorn. Financial matters may come to the fore of your thoughts and you want to be able to better control the situation at hand.
Don't let it stress you out if you can't have as much control over things as you'd like. Things will work out. Perhaps you need to take a step back from the situation at hand in order to see the bigger picture.
Your manner of thinking becomes more creative and you can come up with solutions or ideas that are unique and original with Mercury moving into Scorpio and your 11th house of friends and big dreams on Monday.
You may be feeling a tad bit more rebellious than usual, but you understand the value in being able to work within a group to accomplish a common goal. Use this energy to expand and improve upon areas of your life where this kind of thinking is needed right now.
Throughout the week you are very goal oriented and want to make some solid plans for the future. Your ruler, Saturn, makes a direct connection with Venus later in the week, and you can strike a balance between working toward your ambitions and managing your social life.
You may want to take some extra time to yourself now to clear your mind and set some larger goals for the future.
Over the weekend, the Scorpio New Moon brings opportunity for you to make a new acquaintance in the next few weeks that could prove to be mutually beneficial and can help you to reach your goals.
As a result of this, you may find now to be the perfect time to expand your social circle and connect with like minded individuals who are also in search of success. Things are looking good, keep it up!
Aquarius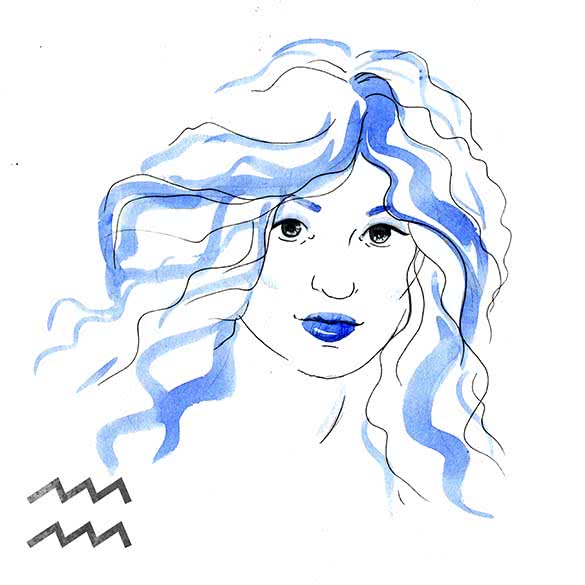 You want to spend time with the people who matter as the week begins, Aquarius, and you may find yourself giving a lot of your time and energy to building on personal and professional relationships.
It's always good to stop and connect with those who make your life more positive, and that's just what the energy you're working with early in the week is all about.
With Mercury moving into Scorpio on Monday, your professional life and career track will take on more importance. You need to make it a point to share your thoughts and ideas with the ones who call the shots right now, as you have some great ideas that they'll respond well to. Now is the time to put some serious thought into what your long-term plans are.
You're able to see the big picture as the week moves on and you feel driven to expand your life in some positive ways. There may be a little more structure than you like within your group associations this week, but you have to admit that sometimes having a little bit of structure can actually be a good thing. Working on attaining goals is a good place to put your energy now and you can really go far if you put your mind to it.
The Scorpio New Moon brings new opportunity for advancement within your career this weekend and you can get ahead by sharing your unique style of thinking with others.
If you aren't on the path you feel is right for you, now is the time to make a change and set things straight. People perceive you as being someone who really knows what you're doing and you can set the example that others will likely follow.
Pisces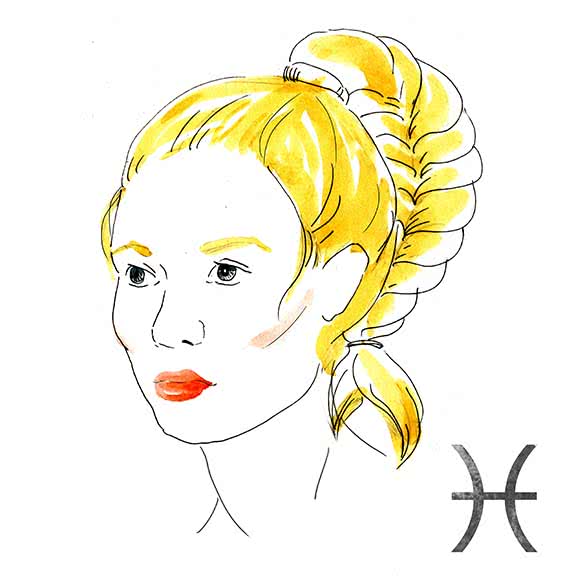 You can be very organized and get a lot done as the week starts out Pisces. Work tasks may feel like a big burden and those boring things that nobody really likes to do seem to be piling up, but if anyone can power through them and get it all done right now it's you. Take the time to do a little health check-up if you haven't done so in a while.
Your thoughts take an optimistic turn on Monday when mercury moves into fellow Water sign, Scorpio, and your 9th house of positive growth and expansion.
You can see opportunity ahead and you are ready to add to your life in some really great ways. Travel is favored now, so if you've got some extra sky miles you don't know what to do with, this is a great time to use them. Even if you don't have a specific destination in mind, now's the perfect time to take an adventure and explore someplace you've never been.
Your ruler, Neptune, has a run in with Venus mid-week and you could find yourself feeling especially indulgent or you may get lost in your own imagination. Daydreams are great, but now's not really the time to lose yourself in them. Try to stay on task and continue making forward movement.
Over the weekend, the New Moon in Scorpio, coupled with a positive connection between Mercury and Neptune, brings opportunity to start something new that will bring positive growth to your life.
Communications are pleasant and you can use your imagination positively to create something beautiful to share with the world. The future looks bright right now because it is! Use this amazing energy to make some headway in the right direction.