Hey, guys! I hope you all had an amazing Halloween. Now that all the excitement has passed, scroll down to find your sign's horoscope forecast for the first week of November!
There's not a whole lot happening during this first week of November, so you've got plenty of time to settle in and get those Halloween decorations put away. Also, now's the absolute perfect time to work on whatever the Scorpio New Moon from this past weekend got started in your life.
Don't get me wrong, just because there aren't any major aspects or energy shifts coming up in the next few days it doesn't mean things will be boring!
In fact, the weekend looks to hold some interesting surprises, so you'll want to make sure you have time for some fun at the end of the week. Find your sign below to see what's in store for you in the coming week.
Aries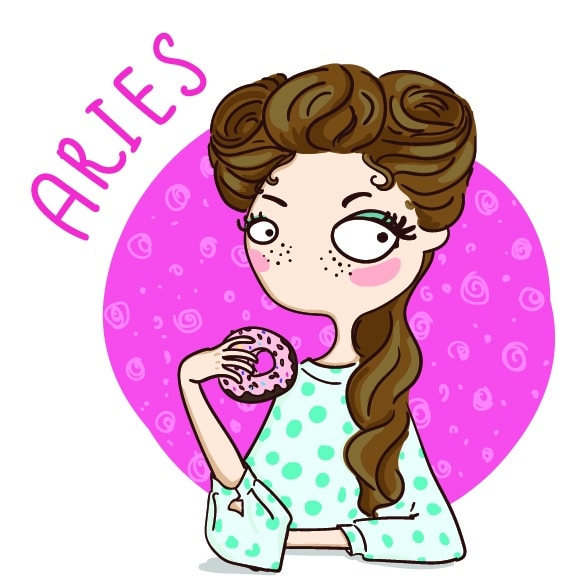 As the week starts out, your mind is going to be focused on expanding your horizons a bit, Aries. You've had a lot of serious stuff running through that head of yours, and you've probably been scrutinizing every little detail to death.
Now you can take a moment to step back and see the bigger picture. You want and need freedom and there isn't much that can keep you from getting what you want in life, so go for it. There's nobody in the world that can stop you when you're on a mission.
As the week moves on, you'll be less likely than ever to let the nay-sayers get you down. You have a good idea of what you want and you've got the ability to charm the pants off of just about anyone who comes our way.
Use that gift of gab to make the right connections that can help you to further your cause, whatever that cause is. You can make some headway in your professional life late in the week with powerful words and a determined approach. Never one to accept any sort of failure, this is a time where you can get ahead simply by keeping up your good work.
Over the weekend you may encounter some interesting personalities that are in a position to help you in your quest for success. Don't be afraid to take a different approach from whatever was in your original plan. Originality is the key here, as well as keeping an open mind. You can achieve great things when you step outside that comfort zone, so go ahead and do it!
Spend time with friends on Sunday and do something fun. Surround yourself with dreamers and those who aren't afraid to go all in and live life to the fullest, and with people, you can work well with and who share the same goals as you. Things are going to get interesting next week, so rest up and prepare yourself.
Taurus
You have your mind on some serious matters early in the week, Taurus and finances may come into the picture. Avoid letting yourself get too wrapped up in worrying about all the small details if you can.
Emotional issues can come up now and you could experience moments of emotional stress. Channel this into something positive and work on strengthening the intimate bonds you have with those who really matter in your life. If you've been avoiding dealing with some issue that's hiding below the surface, now is the time to address these things and allow yourself to move on.
Your mood lightens as the week moves forward and you may experience a bit of wanderlust. You want to get away from the day to day grind and see what else is out there, and actually, doing a little exploring would probably do you the world of good. You don't have to actually leave the house to explore your inner self, either. Meditate if you are feeling a little off balance, trust me, it will help to get you back on track and headed in the right direction.
You can focus on your career path over the weekend, but try to let yourself have a little bit of fun, too. Spend some time this weekend making long-term plans for the future that are based on the things you'd like to have that will make you happy, not just the things that seem smart or responsible.
You need a good blend of dreams and responsibility to get where you ultimately want to be and right now you've got the drive to figure out ways to make those big dreams come true. Trust yourself.
Gemini
You can spend some time working on your close, one-on-one relationships and connections as you start the week out, Gemini. You may come to realize that you want to take a relationship to the next level or make things a bit more serious now, and the odds are good that your partner is feeling the exact same way.
With a little effort, you can bring better balance into your close connections and work through any issues that may be holding you back from finding happiness with a partner. Just remember to use your words and express your true feelings.
If there are things you've been putting off until you had the time or until the time seemed right, here's your chance to wrap up any loose ends and move forward.
You can't make progress, either personal or with someone else unless you allow yourself to complete the various tasks and move past the various stages that go along with making progress, so stop stagnating. There's a great future ahead for you, but you can't move as quickly as you'd like if you are stuck carrying around a ton of old baggage.
You may feel like now is a good time to transform some area of your life, and you'd be right about that. Think about what needs a little tweaking to make your life run more smoothly, even if it's something small, and then do that. Things are not as complicated as they may seem right now. Trust me.
Over the weekend your adventurous side takes over and you won't want to be stuck in the house. Do something that's outside your norm and you're just about guaranteed to have a good time. Traveling is favored now, and this could be the perfect time for a little road trip or even a good time for a longer trip. Unique opportunities for growth are all around you, you've just got to get yourself out there and open your eyes so that you see them.
Cancer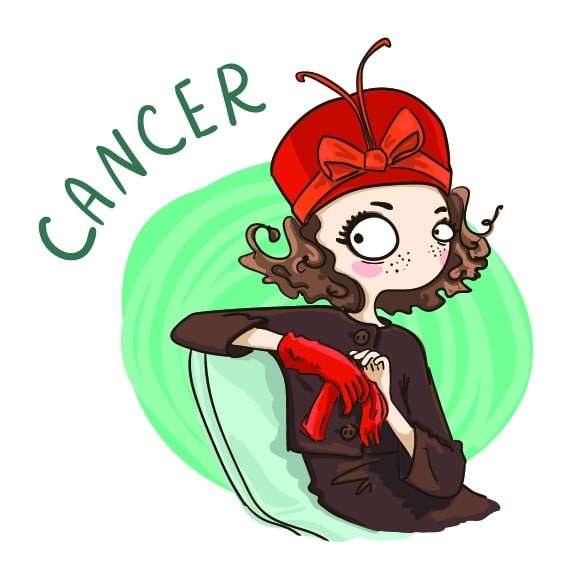 As the week starts out, you'll notice that you can get quite a lot done in a short amount of time, Cancer. Your organizational abilities are pretty amazing right now, so get to it and do a little organizing.
Work responsibilities may seem to just be growing, but you're probably only being given so many tasks because you're the only one who can get them done right now. Even so, don't let others put their responsibilities off on you. Handle your business first before you take care of any favors that are asked of you.
Relationships are always of great importance to you, and this week is no different. Spend some extra time with those you love and care for and pay attention to the little signals your partner gives off.
Try to avoid letting any negative emotions get the better of you, as this could create some situations you don't really want to have to deal with later. Think it through before you let yourself get all worked up unless you are getting worked up in a positive way. Passions are high now, and you can enjoy connecting with a lover or partner in ways you haven't connected in awhile. Have fun with it!
Leo
You may find yourself wanting to break free from the boring responsibilities that come with the work week and do something fun and enjoyable this week, Leo.
Embrace your creative side and make sure you have some time to spend doing things that bring you joy. Be it a hobby, a fun trip you want to take, or even an impromptu date night with your sweetie, make time for the things that make you smile. Ignoring your needs here will make you resent the rest of the week, and besides, there is always time for you to have a little fun, even if it is on a Tuesday night!
As the week moves on, you'll find time to catch up on anything important you missed or didn't do while you were creating happy memories. Work may seem overwhelming, but just remember that life is all about balance and as a general rule, you have to work hard to play hard. Use your positive energy to get organized and make yourself some to-do lists that will help you in completing whatever important tasks are at hand now.
Once you've gotten all of your responsibilities out of the way, you can enjoy spending time with the people who matter most in your life. All that hard work will pay off again and you'll have opportunities to get together and have some one-on-one time with someone important to you. You need balance and you want to avoid problematic or tense situations now.
Unique or interesting partners may catch your eye, and if single you just might find yourself falling for someone who isn't your usual "type." Remember that you can't judge a book by its cover. Give it a chance and try something new.
Virgo
As the week starts out you may be feeling a little bit overwhelmed emotionally, Virgo. Don't stress if you are. Sometimes you need to be the one who isn't the pillar holding everything together, and this is totally ok.
This doesn't make you weak, it makes you human. If you need some help early in the week with day to day tasks, or even if you just need someone to let you know they're there for you, don't be afraid to let someone know. You have a support system and believe it or not, they probably can't wait to be able to give back some of the help and support you've given them over the years.
You'll probably want to spend most of your free time at home as the week moves on, but you still want to have a good time. Arrange some fun activity you can do that will bring a smile to your face. This is a perfect time to get in a little quality time with your kiddos, or maybe you are feeling down for a little Netflix and chill. Whatever feels right, go with it!
Over the weekend you may find yourself feeling more like getting out into the world and doing some things away from the house. The odds are very good that you've gotten all of your work and chores out of the way, so there's no excuse for not treating yourself this weekend.
With the weather cooling off, now is the perfect time to go for a walk or jog and get in some exercise while enjoying the autumn air. Do something unusual. Be a rebel. Trust me, it'll feel good on more than one level.
Libra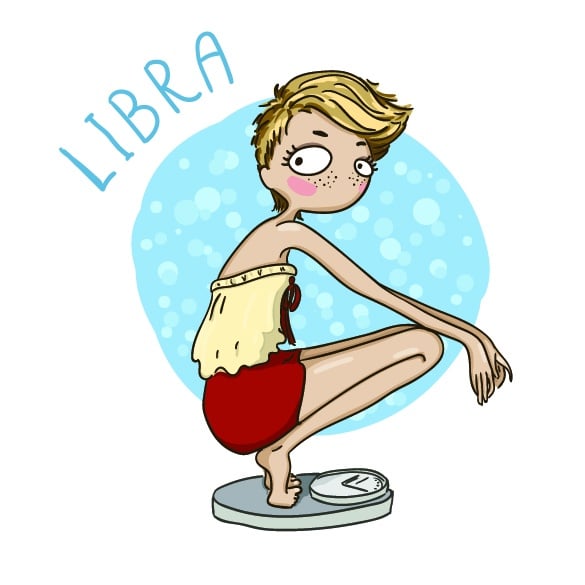 You've got a lot of mental energy as the week begins, Libra, and you want to share your thoughts and plans with your friends, co-workers, family members, or whoever is willing to listen and take you seriously.
You may want to write some of these things down, though, as your mind is probably moving too quickly for you to remember every great idea you have now later when you're having drinks with friends.
Focus on short term goals and avoid starting any major tasks this week or you'll just frustrate yourself when you can't get the major goals accomplished in a short enough time span.
You need to keep busy as the week moves on and conversations with people who aren't on your level will only bore you and cause your attention to move to something more entertaining. Toward the end of the week, you may feel like starting some home projects or making some changes within your castle. Avoid power struggles with family members or roommates and try to keep emotional confrontations from going too far.
After such a busy week you start to feel the need to have a little fun, so do that! You probably made some plans earlier in the week that you can follow up on, and if not there is sure to be something that you can get into that will bring a smile to your face.
This is the perfect weekend to spice things up with your partner by trying something new and exciting, and if you're single, you might not be by the start of next week. Embrace the weird, unique areas of life that interest you, and this goes double for those weirdly unique people who cross your path.
Scorpio
You've got a literal ton of energy as the week starts out, Scorpio, and well you should! It is your birthday season, after all, and now is the time to get to work on whatever it is that you want to accomplish in the next month. Your focus may shift to making sure you have the adequate funds to make your dreams come true, which is probably a good course of action seeing as how you don't tend to dream small.
You can stick to whatever course you start out on as the week moves on and you aren't sly swayed from your position, whatever that position may be. You feel a need to create a firm sense of stability in your life and you can achieve this with all the energy flowing through your stars right now. You can find the most satisfying success with short-term gains this week, and you can recognize small wins as what they are—Wins.
Take the time to get to know your neighbors this weekend and don't be afraid to start up a conversation with whoever seems interesting to you. I know you aren't huge into small talk, but sometimes small talk can lead to much bigger things. Spend time at home preparing yourself for the week ahead as the weekend winds down and give yourself a nice pampering treatment.
You hold the power to make things happen in your life right now, and if anyone knows how to turn things around it's you. There may be a need to transform some area of your life now in order to bring your plans to fruition. Think on that and you'll figure out exactly what you need to do right now.
Sagittarius
Your energy levels are high as the week gets going, Sagittarius, and you have a good idea of what you'd like to see transpire in your life in the next few weeks. Your natural charm is stronger than usual and you can find it easy to communicate with those around you. Your natural sense of optimism is high and you know that good things are ahead. Keep this line of thinking and you can't go wrong this week.
You may feel a strong need to create stability for yourself financially as the week moves on, and this is a wise move. You've been reinventing the way you handle, make, and manage your disposable income over the past few years and things are starting to fall more neatly into place.
Keep in line with the thought that you have to be frugal to ultimately get what you want and come up with a good plan for saving. There could be temptation later in the week to spend more freely than you probably know you should, so think this through carefully before making any decisions on to buy or not to buy. Investing may actually be a better option at this time.
Your social calendar is probably filled to the brim for the weekend, and you could find yourself in the company of a new group of friends, or a new person may enter into your social bubble.
This new person is likely to be a dreamer like you and you'll have no trouble connecting with them on that front. Explore the possibilities around you now. This weekend is a great time for a short road trip or to reconnect with a sibling you don't get to talk to all that much.
Capricorn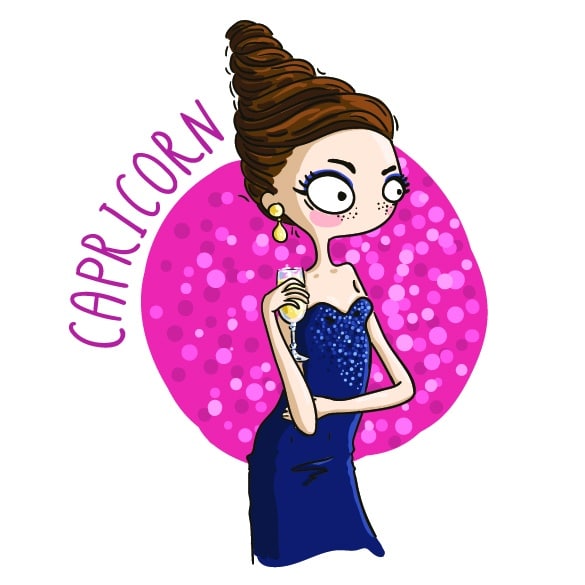 Spending time to yourself will do you some good early in the week, Capricorn. Everyone needs to take the time to recharge and rebalance, so if this seems to be the proper course of action for you this week, don't be afraid to do so. You may not be wanting to take a break and rest per se, but you'll probably find that you work best and can get the most done in solitude.
You'll feel more like getting out there and socializing as the week moves on. In fact, with the Moon moving through your sign and connecting with both Pluto and Mars here you'll be feeling quite driven to start something new in your life.
It's an intense amount of energy and drive you've got right now, so use this to do something that will be of great benefit in your life. Try to avoid being overly bossy or dogmatic when dealing with others who don't share your same opinions and ideas.
There will be times this week where you feel driven, or maybe even totally controlled by your emotions; try to not let this become a negative experience. Channel any negativity into something positive and productive.
Over the weekend you can place your focus on your finances and you may even find some new and creative ways to make a little extra money on the side.
You'll likely find the greatest success in doing something solitary in the comfort of your home, perhaps some freelancing job that strikes you as being cool or interesting.
Try to think of talents you have that you don't often use or that others don't know you possess and focus on that as a means to make more if you find yourself in need of a little financial boost.
Aquarius
You can find success working within a group of like-minded peers as the week starts out, Aquarius. You have big dreams, the likes of which know no limits, and when you surround yourself with others who dream big, the results can be very positive, indeed.
You tend to do things differently from most people anyway, but this week you can focus on your unique originality in your way of thinking and doing and this will help you to yield great results in whatever your particular goals are right now. Think big and never give up.
Just as you start to feel like you're hitting a high point and your momentum really gets going you could find yourself faced with an obstacle or a delay. Don't let this frustrate you, though, just take a step back and regroup before you continue on your path.
If there are things you see in your life that are hiding you back from ultimately getting where you want to be, now's the time to shed some of that baggage. It may take spending some time alone to realize fully what it is that you need to change in your strategy, or you may just need to take a break for a bit and come back to the task at hand feeling a bit more refreshed.
Your energy levels peak over the weekend with the Moon entering your sign and starting your personal four-week cycle. This is the perfect time to start something new that you can see through to completion over the next month.
I know you like to think big, but it's important to remember that it's the little steps that get you up to the top of the giant staircase. Use your energy to make a positive change in your life or to bring one of your ideas into reality.
Pisces
Your focus is on your major life goals, your professional progress, and your current life path as the week starts out Pisces. Advancing in the right direction seems imperative now, and it really is.
Your judgments are sound now and you know what it will take to create the life you dream of, or to maintain your current position there.
You can achieve great things as long as you don't allow yourself to be set off track by your intense emotional connection to your major successes and minor failures.
Stay realistic in your expectations and go after what you want with great tenacity. If you do this you will most certainly be able to get and stay where you want to be.
You can see the big picture and you can safely allow yourself to delve deeper into your more idealistic desires for what you'd like to see happen in the future as the week moves on.
Surround yourself with a strong, like-minded support system who shares some of your ideals and together you can make things happen. Spend some time widening your social circle if need be and make connections that will help to further your cause. You can find satisfaction in doing things that work, not just in your favor, but that work to improve the lives of others as well.
After such a busy week you'll need some time to relax over the weekend. Work toward finding your inner balance now. In the process, you may get lost in your daydreams, which would normally be something you need to try and curb, but indulging in your fantasy world may be just what's needed to help you to feel rejuvenated and ready for the busy week ahead.
Meditation is something that will help you to overcome exhaustion and get you feeling back up to par. Avoid indulging in too much alcohol or other methods of escapism, as you may not know when to quit.