Summer is the season for pool parties, cocktails and binge-watching TV shows. With so many shows to choose from, we've chosen the 10 shows you definitely want to check out this summer.
Ah, summer. You wait all year long for it to arrive, and when it finally does, you're pretty much obsessed with it. You want to order all the cocktails you possibly can (preferably while sitting poolside or on a cute patio somewhere), buy all the maxi dresses you can afford and soak up every sun-drenched moment. There's another reason you love this season so much, though, and that's all the TV options.
While summer used to be a total TV wasteland, things have changed! Here are 10 summer TV shows you really don't want to miss
1. unREAL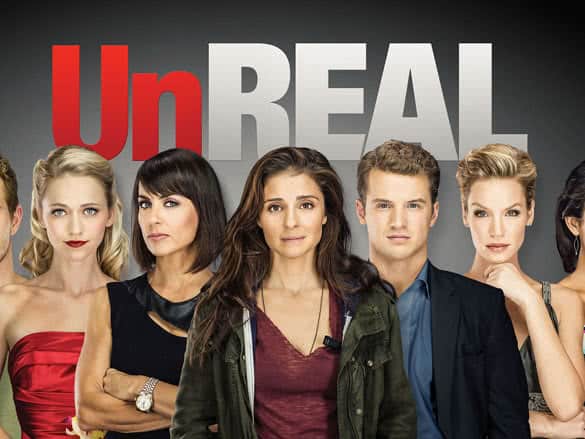 If you love dramas that are really soap operas and reality shows that aren't real at all, then this show is your summer 2016 fix—especially if you love The Bachelor.
You probably know Constance Zimmer as the terrifying exec on Entourage. This time, Zimmer and Shiri Appleby star as two extremely bitter and ambitious women producing the romantic reality show Everlasting. It's fun, juicy and extremely entertaining. It's also just plain crazy. Plus, there's some Emmy buzz since Constance scored a nomination. You don't want to be out of the pop culture loop, do you? Of course not! Give this one a try.
2. Food Network Star
Summer isn't summer without a new season of Food Network Star. The competition is always fierce, and this year is no different.
Bobby Flay and Giada De Laurentiis are back as the mentors, and they bring their culinary expertise and wit to the plate. Watch for the catty on-camera moments, the delicious-looking food and the adorable Italian contestant (there's always one). Plus, Giada is such a happy person that watching her will always turn a bad day around.
3. Degrassi: Next Class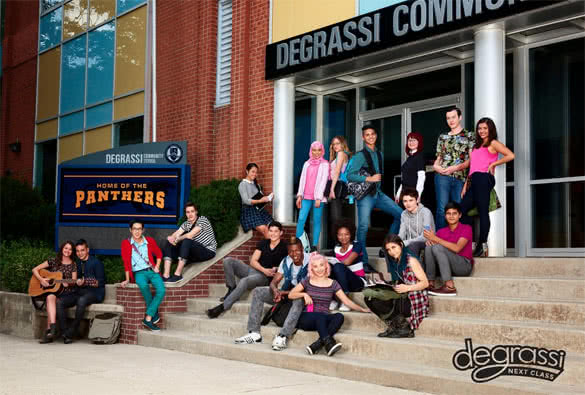 Sometimes you just need to watch a drama about high school—and be glad that you're past that time in your life. Netflix has updated the classic Degrassi franchise and season two is available this summer.
While the faces are new, the problems are old, and that's exactly why this show made the list. Sure, the teens now have iPhones and social media, but they're still dealing with first loves, broken hearts, finding themselves, the pressures of school and life and family issues.
4. Barely Famous
Brand new episodes of this comedy are now available, and if you missed season one, now's the perfect time to catch up.
Sisters Erin and Sara Foster have grown up in the luxurious world of Hollywood. They play themselves, but this show has a new twist. It's a comedy that's pretending to be a reality show. And yes, it's exactly as hilarious as it sounds. The sisters deal with everything from fame to dating, and you won't be able to stop laughing.
5. American Gothic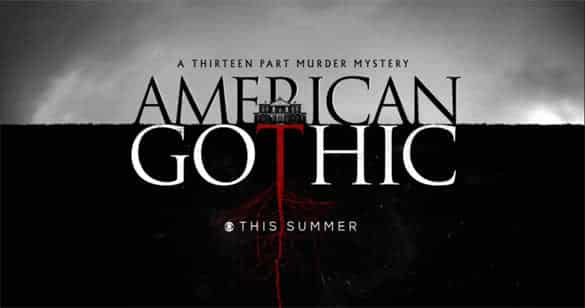 In the mood for a good mystery? You've come to the right place. American Gothic tells an epic story of a wealthy family coming totally apart at the seams.
When the dad/husband dies, that's the least of their problems. The cops are once again looking into the case of a serial killer, all these years later and he might just be closer than this family thinks. This show is the perfect mix of a rich people problems drama and the detective investigations you've grown to love.
6. Stranger Things
Had enough Netflix? Never. This is the popular streaming service's latest venture into the world of original dramas, and it doesn't disappoint. If you have even an ounce of '80s nostalgia, then this is the show for you this summer season. It follows the disappearance of a young boy and the magical powers of a young girl. There's enough supernatural stuff within these eight episodes to keep you super entertained.
7. The Fosters
Jennifer Lopez produces this family drama, and if that's not enough to make you skip the beach and tune in, maybe this will help: it's a non-stop ride of romance, family and conflict.
At first glance, this is yet another cheesy soap opera about a family and their problems—but it's so much more. It's beautifully acted and written, and the characters will definitely steal your heart. Plus, it's an extremely smart show that deals with how unjust the foster care system is.
8. O.J.: Made In America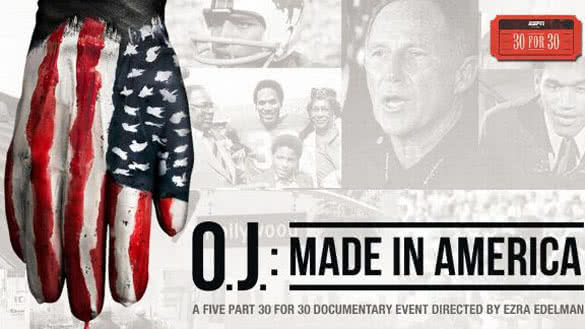 You may have been very young when the O.J. trial was going on, but that doesn't mean that you can't learn as much as possible about this crazy time.
This five-part documentary series is an eye-opening and enlightening look at celebrity culture, the legal issues of the case and the impact this trial has had on modern society. Be warned: once you start watching, you won't be able to stop, so clear your calendar for a few nights.
9. Keeping Up With The Kardashians
Summertime was practically made for reality TV. You want to relax, laugh and watch something rather mindless. There's nothing wrong with that.
You just can't escape those Kardashians—and you're totally okay with it. Season 12 of the popular reality series is now airing on the E! channel, and you know that every single episode is worth watching. You don't want to miss Kourtney's hilarious lines or any of Kim's antics.
10. Real Housewives Of Dallas
What's summer without a new season of the Real Housewives?
The first season of the latest addition to the franchise just ended, so this is the perfect time to catch up. Grab some popcorn and settle in because it's going to be a long ride. The show follows a group of strong women living in Texas. Naturally, there are catfights and tears and betrayals. You wouldn't expect anything less, right?
With so many entertainment options in the summertime, choosing what to watch can be overwhelming. These 10 summers shows are the perfect way to cool off and spend some nights chilling on your couch instead of sweating in the blaring sun. Are you watching any of these shows? What's your fave new summer show? Share your thoughts with us in the comments below!