You know how things can be when it comes to school projects. They can be a lot of fun or a lot of stress. I'm guessing that you'd prefer them to be fun, so I've prepared 4 best school project presentation ideas that are sure to help you make the best possible project.
1. The Presentation
When you need to present a school project the most important thing is, of course, the presentation itself, so you'll need to put some extra effort into it. The best way to do this is to make a Power Point presentation. They are very easy to make and they are also very useful. The presentation will help you remember what comes next, if you get stuck.
Make a resume of your whole project with the Power Point presentation; you don't need to put everything you are going to say into it, it should merely be a reminder for you and should show only the most important parts of your project to your audience. You can also do it the old fashioned way – make a presentation on paper. Just make sure that letters are big enough so that even those in the back can see them.
2. Brochures, Pictures and Artwork
To make your presentation more interesting, make something you can give to your audience. You can make some brochures that will contain the most important things about your project, or some pictures that illustrate what you are talking about. Any other type of artwork that comes to your mind will do great.
The whole point is to give your audience something that is closely related to what you are talking about so that they can feel as involved in the project as possible. Anything colorful, like pictures, would work great to catch your audience's attention.
3. Involve Your Audience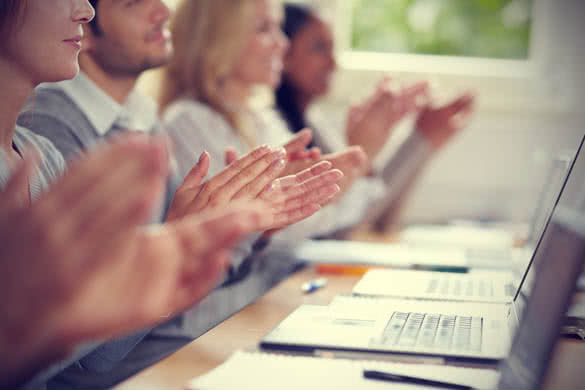 You don't want your audience to be bored with what you're saying, so involve them in the whole thing. No matter how interesting your topic might be, your classmates will feel totally bored and left out if you are the only one talking the whole time. Instead of just talking, ask questions.
Ask your classmates' opinions on the subject or ask if someone has some experience related to the topic of your project. Ask anything you can think of. You need to make your audience feel involved in your presentation; it will be both more interesting and educational. Both you and all of the others will get a chance to hear more on the subject.
4. Interviews and Video Material
If you have time and equipment you should definitely make some interviews and video material about your project. Ask people what they think about the subject and film this to make it a part of your presentation. It's even better if you can find someone who had a direct experience in what you are talking about and is willing to talk about that.
Let's say you are doing a project on dangers of using drugs, try to make an interview with a doctor who treats people who are using. Ask all those ugly questions and try to get answers that are as accurate as possible. Ask about both physical and psychological consequences and don't be afraid to present all the details, no matter how disturbing they might be. After all, your goal is to show the dangers, and they are never pretty.