I call it no happy hour if there are no margaritas, especially during hot summer days. If you're as big of a fan of margaritas as I am, try these 5 amazing margaritas recipes.
Let me be clear on one thing – there's nothing wrong with the original well known margarita. Still, I like innovation and trying out new things. According to that, I'm bringing you cool new margaritas recipes.
1. Beer Margaritas
Ok, this one caught my eye the first time I saw it. I like beer and I like margaritas, but I really wasn't sure how the combination of the two would taste like. It could either be really good or really bad. Luckily, it turned out good.
Ingredients for beer margaritas are: 12 ounces of beer, 12 ounces of tequila, 12 ounces of water, 12 ounces of freshly squeezed lime juice, 1 lime cut into wedges and a lot of ice. You can choose to either crush the ice or leave it whole – whichever suits you better. Slowly mix all the liquids together and add ice. Garnish with lime wedges and serve in whiskey glasses.
2. Jamaican Margaritas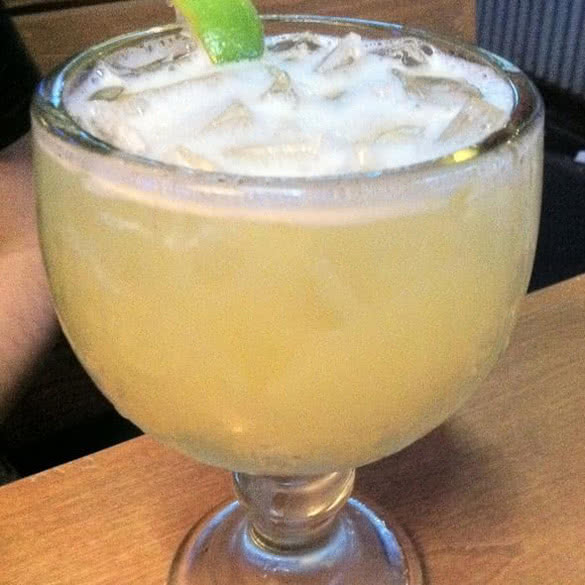 A very popular margarita like drink all over Jamaica is made with hibiscus flowers. It is the favorite drink during hot summer days and I have to tell you that it tastes amazing.
To make Jamaican Margaritas you'll need: 1 cup of strong hibiscus tea, 12 ounces of tequila, 12 ounces of fresh lime juice, 12 ounces of water, 4 ounces of orange liqueur, lime wedges, sugar and ice. Combine tea, tequila, water, orange liqueur, lime juice and ice in a blender. Mix all together crushing the ice. Rim margarita glasses with sugar, pour your Jamaican margarita in and decorate with lime wedges.
3. Amaretto Margaritas
This recipe occurred in a moment when I was really in the mood for margaritas and I didn't have any kind of orange liqueur in the house. However, I had some amaretto and orange juice. It turned out better than I thought it would.
Mix 12 ounces of tequila, 12 ounces of lime juice, 8 ounces of amaretto and half a cup of orange juice. Add ice and mix all together in a blender. Rim the margarita glasses first with amaretto and then with sugar and serve garnished with lime wedges.
4. Strawberry Margaritas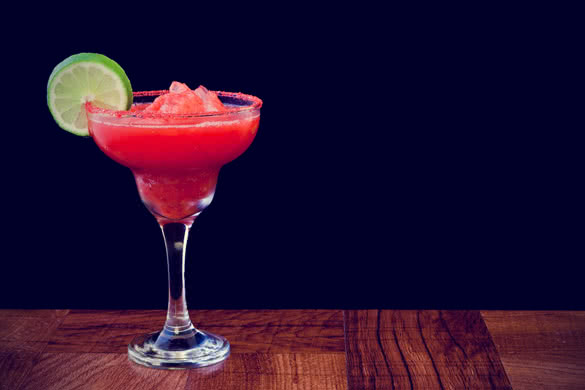 I believe you all guessed that strawberry margaritas had to make it into the list of best margaritas recipes. I mean, what's not to like about it? It's strawberries and margaritas – it can't get much better than that.
Take 12 ounces of tequila, 12 ounces of lime juice, 4 ounces of orange liqueur, two handfuls of frozen strawberries and a lot of ice. Crush the strawberries and the ice together until you get a thick paste. Add the rest of the ingredients and mix all together. Decorate with lime wedges and serve to your girlfriends. Girls love this drink.
5. Rockin' Margaritas
This is the recipe I came up with when I wanted to get my boyfriend to drink margaritas. Margaritas are generally considered to be more of a girls' drink, but trust me – boys will love these margaritas.
To make them you'll need: 12 ounces of tequila, 12 ounces of sweet and sour mix, 4 ounces of orange liqueur, juice from 1 lime and 1 lime cut into wedges, ice and salt. If you don't have pre-prepared sweet and sour mix you can make it from scratch. You need 1 cup of sugar, 1 cup of water, 1 cup of lime juice and 1 cup of lemon juice. Mix sugar and water until sugar is dissolved. Add lime and lemon juice and refrigerate.
Back to our margaritas – combine sweet and sour mix with tequila, orange liqueur and lime juice. Rim whiskey glasses with salt and fill them with ice. Pour margaritas over and garnish with lime wedges. Watch out though – this is quite a strong drink.
So, do you like them? Five completely new and amazing margaritas recipes. Try them all. Cheers!
Cover Photo: http://jobspapa.com